I was opportune to be at a friend's work station when the delivery guy came around to deliver his iPhone 12 and iPhone 12 pro.
Then I asked, "Hey buddy why purchase two? Is that how much you love iPhone 12?" he giggled and immediately, I understood what that meant.
Just in case you are curious to know more, read through till the end making sure you skip no line – you just might find the answers in between the lines.
First, we started with unboxing, making sure everything we had read on the internet about the iPhone 12 was true – apple never disappoints!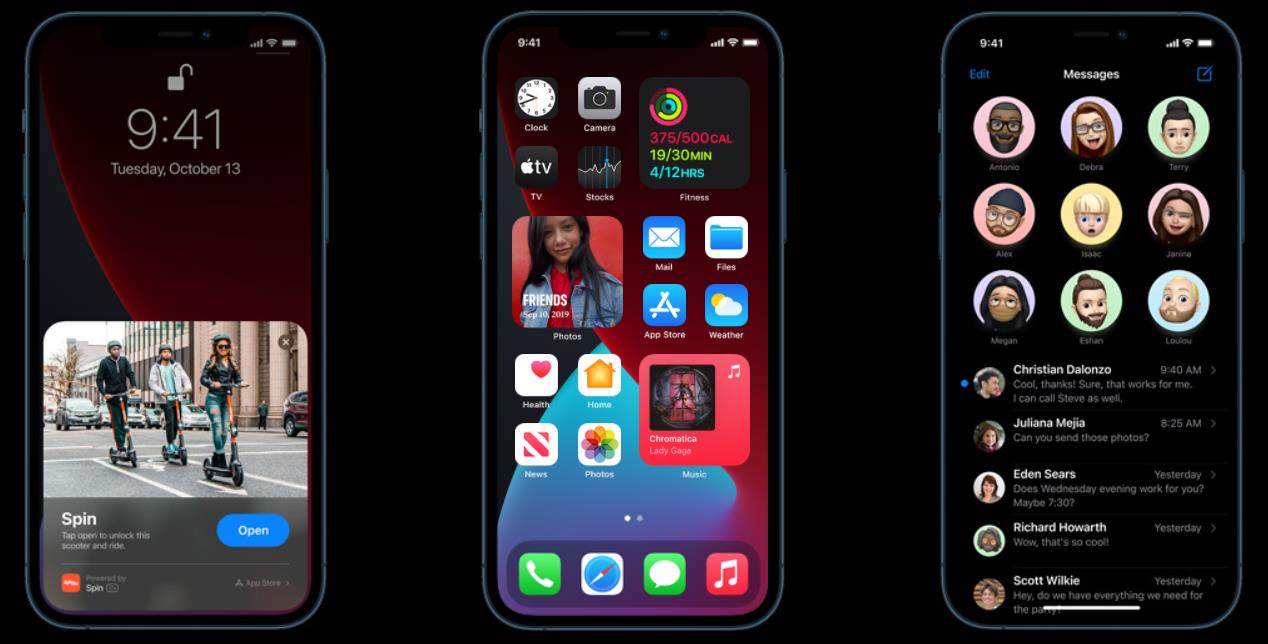 However, we should thank the inside men for doing a great job of dropping some hints to feed our curious guts.
Apparently, my buddy was way too engrossed and overwhelmed with his new purchase that he totally forgot to eat lunch – that can't be me!
While I grabbed lunch at his desk, I was going through some pictures on the internet and he stretched his hands to handpick my snacks but he was quite unlucky (I caught him in the act) as I hit his hands off, his iPhone was not well secure and it almost fell off the table.
That right there is the sneaky little problem about to wreak havoc. Fortunately, his iPhone didn't fall to the ground.
Trust your tech-savvy to jump on this as that became a 'bone of contention' for me to write about. I'm pretty sure you do not want to go through that phase where your heart skips a beat – it's unpalatable!
Since you are here already then permit me to school you on how to choose the best screen protector for iPhone 12/12 pro.
Key features
Face ID compatibility
Multi-strength
Simple installation
One thing worthy of note is that this tempered-glass full coverage screen protector is specially designed for the iPhone 12/12 pro and no other device will fit in. so, it will be a waste of time to pair it with some other device.

For its ID compatibility, the tempered glass screen has been designed in such a way that it allows you to unlock your iPhone 12/12 pro easily using the face ID due to the precise cut-out made at the notch area of this screen protector.
Isn't it amazing to know that this tempered-glass can withstand up to about 5kg of pressure? If you ask me, I would say, it's massive!
When it comes to the installation of this tempered-glass on your screen, it is super easy as it comes with cleaning kits and also installation frames.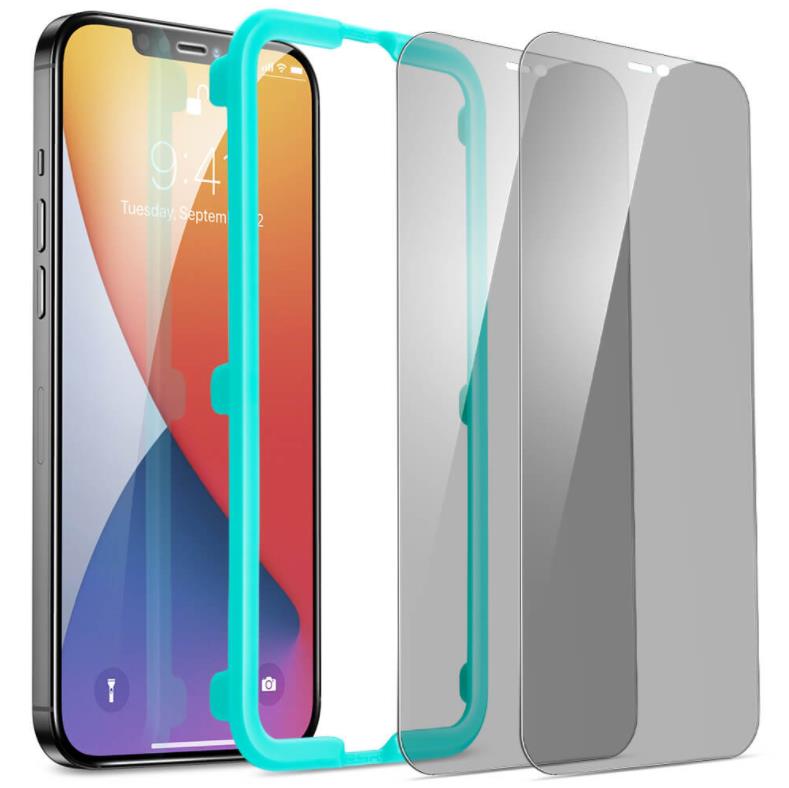 Key features
Multi-strength
Privacy protection
Case friendly
Smooth installation
If for anything at all, but for the fact that you can keep wandering eyes and nosy ones from prying into your device as you use it then you should give a huge applause for the initiative of this screen protector.
Specially designed for this cause is the privacy filter that comes with this screen protector. In protecting your iPhone, it darkens your screen but if you do not feel comfortable with the dark mode you can always adjust the brightness of your iPhone to suit you.

Perhaps you are scared that those bunch of keys will damage your screen, worry less as this tempered glass privacy screen protector is packed with multi-strength that can withstand about 5kg of pressure. So, get your iPhone 12/12 pro ready for sturdy protection.
You will enjoy the friendliness that accompanies this screen protector as it is designed in such a way that there is more than enough space at the edges to accommodate pairing with any case/cover you choose to purchase for your iPhone 12/12 pro.
With the cleaning kits and installation frame that comes with this privacy screen protector, you are guaranteed of having a smooth installation.
Type 3:
Key features
strong tempered glass
Shock-absorbing corners
Hassle-free installation
In terms of compatibility, the all-glass protection bundle is specially designed for the iPhone 12 6.1-inches (2020) only.
So much in the bundle package; echo tempered-glass hard case + tempered-glass full-coverage screen protector *2 + camera lens protector *2
You will love the toughness of this screen when it comes to scratches, scrapes and dings as it is resistant to any of such. Ranging from your phone screen, camera and also the back, this screen protector provides all-around protection.

The corners of this screen protector are been bolstered with flexible polymer frames to help absorb shock that results from falls, drops or bumps.
The all-glass protection bundle comes with cleaning kits and an installation frame to ease the installation process.
Also, to prevent bubbles from taking over during installation, this screen protector is designed to completely fit your screen and camera.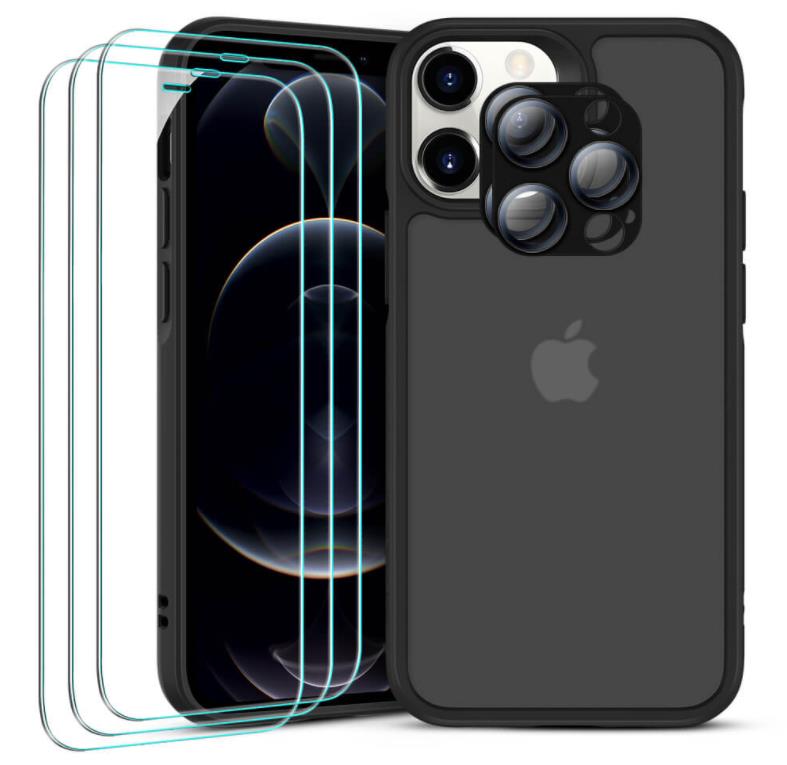 Key features
Sturdy tempered glass
Air-guard corners
Smooth installation
For its compatibility, you really should not attempt to pair this protection bundle with any other device asides from the iPhone 12 Pro 6.1-inch (2020).
The toughness of this screen protector can not be overemphasized – it is second to none. It helps to resist scratches, scrapes and dings from appearing on your screen, camera and the back of your iPhone. That is, it makes your device stay new as though you just purchased it.

At every corner and flexible polymer frame of this screen protector lies an inbuilt buffer that helps shield your phone from the shock that results from drops or drops.
This screen protector has a cleaning kit and an installation frame to allow for an easy and bubble-free installation. Plus, it is designed to fit your entire screen.
Now that you have been schooled on how to choose the best screen protector for your iPhone 12/12 pro, I hope you make judicious use of the above information.
You have come this far in reading and I promise to keep my end of our deal. So, for you, my curious pal, my buddy purchased the second iPhone for his dearie.
Happy purchase!