iPad Pro 2021 is finally here, and we know that we cannot keep our hands off it. This iPad is slim, sleek, and so much in the style that it is ideal for students and professionals for an executive appeal. However, we all are familiar with the delicacy of Apple products. As they have slim, sleek screens, they are more likely to break if they fall. There is no doubt that this iPod has a beautiful screen display. Therefore, protecting this display is a must. This iPad Pro has an XDR display, which means that any damage will cause you costly repairs. We recommend that you choose a hard, durable screen protector for edge-to-edge screen protection.
Here are some tips for choosing an iPad Pro protector:
Material:
Screen protectors have three types of materials; thin plastic glass, tempered, and hard plastic. While some protectors might have the same material, they can differ in quality. Choosing a high-quality glass protector will provide you all protection, will be easier to clean and would eliminate the risk of damaging your screen. Ideally, we would recommend looking for a suitable material as a priority for your purchase.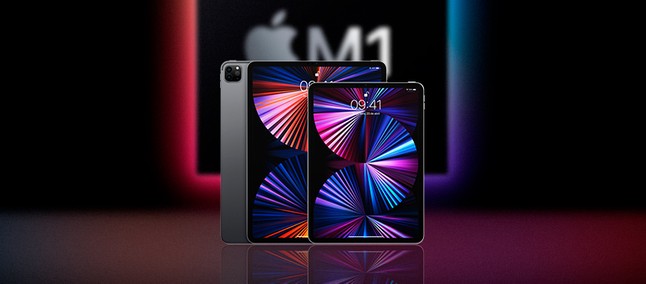 The Right Size:
The ideal screen protector will cover your whole screen for optimal protection. As iPad Pro comes in more than one size, a single protector will not fit both. We recommend you figure out the exact size of your screen and select a protector accordingly. Having a protector of the right size ensures that you are able to use your camera, face detection, and audio speakers without any interruption.
Durability:
Another important consideration is to get a screen protector that will last longer. A low-quality glass protector can crack if dropped, while a plastic one might not. However, a plastic protector may peel off and might be unable to protect your phone. The durability is essential to ensure that your purchase is worth the money.
Clear and No Glare:
When you think of buying a protector for prolonged use, light is an aspect to consider first. Your screen will have smudges, scratch marks, and fingerprints that will affect your display experience. Moreover, you might notice dust, crumbs, and other particles at the edges of the protector. Yes, you can always clean your screen from such marks. However, constantly wiping away the dirt will cause damage to your protector, and ultimately you would have to change it.
Deal #1: iPad Pro 2021 Paperlike Screen Protector– $33.25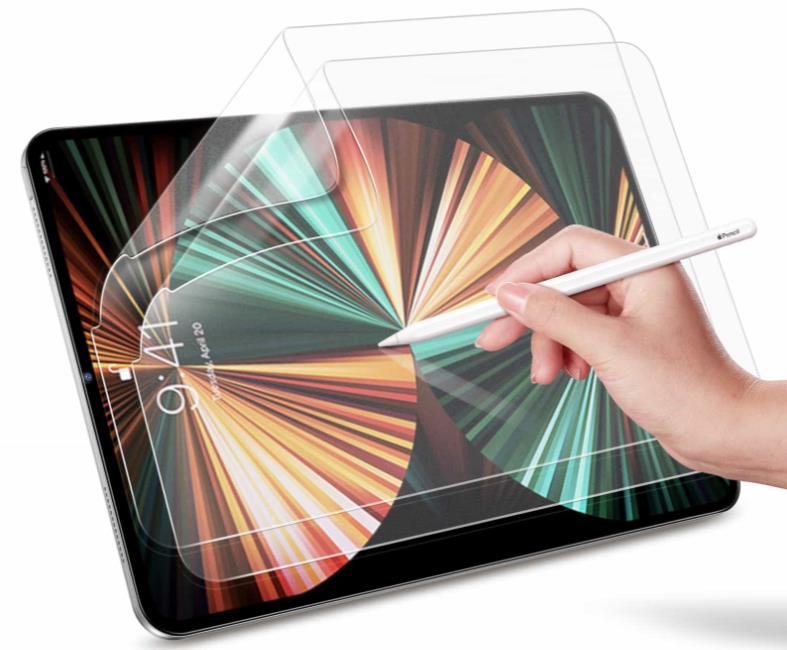 Key Features:
It has a matte surface that gives you a feel of writing with a pen on a paper
It has detailed instruction and an installation kit which makes the application easy
The matte texture of the protector is designed to keep the fingerprint stains and glare away
It has an ultra-thin design and is compatible with apple pencil control
It is designed with perfect cutouts for the camera, which will make your face ID work perfectly. Moreover, it comes with fluid sensitivity that makes this ultra-thin protector extra responsive. It is smudge resistant which will keep your screen clean and clear.  The protector promotes reduced reflections and an anti-glare experience for the users. It has a Nano-dot technology that scatters and absorbs incoming light. It is trusted by millions of Apple users around the globe and is available in more than 180 countries worldwide.
Product link:
11 inch: https://www.esrgear.com/products/ipad-pro-11-2021-paper-feel-screen-protector/
12.9 inch: https://www.esrgear.com/products/ipad-pro-12-9-2021-paper-feel-screen-protector/
Deal #2: iPad Pro 2021 Tempered-Glass Screen Protector – $16.62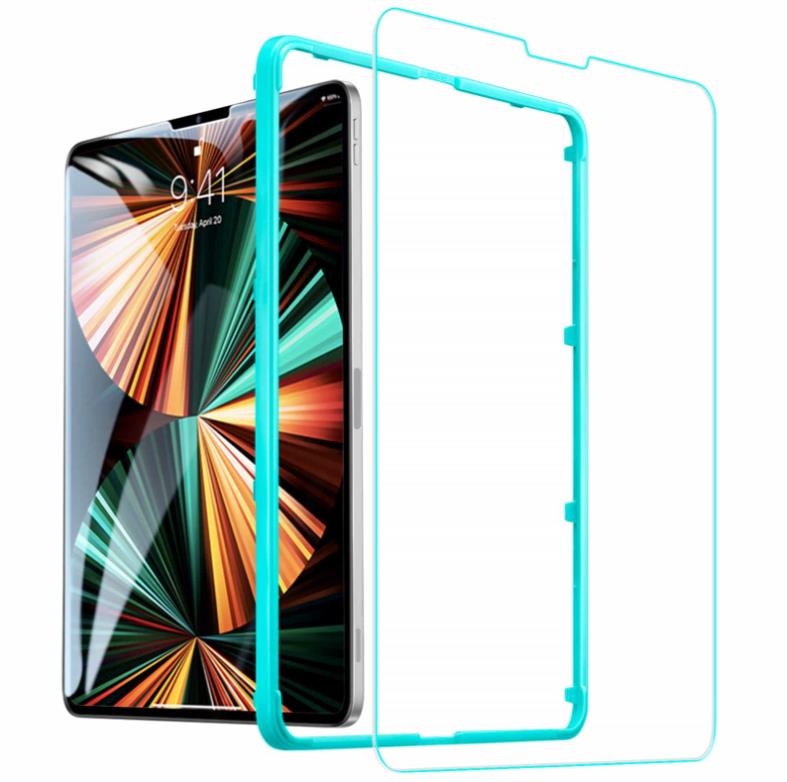 Key Features:
It is a crystal-clear glass that will let you view your media in HD.
It keeps your screen scratch-free and gives perfect details to your media
It has an easy alignment frame that will provide you with a bubble-free installation
It has the ideal cutout and an ultra-thin design which is smooth for your apple pencil control
The protector comes with two tempered glass screen protectors, two cleaning kits, and an instruction manual
It has an effortless installation due to which the protector instantly attaches to the iPad. This thin and transparent protection will ensure smooth face identification and seamless touch. It is scratch-proof, resilient, and long-lasting. It will prevent your device from daily wear and tear while reducing fingerprints and smudges. The ultra-thin design is made to ensure high responsiveness and efficiency of finger touch and pencil. The stroke detection between the screen and the touch is highly accurate.
Product link:
11 inch: https://www.esrgear.com/products/ipad-pro-11-2021-tempered-glass-screen-protector/
12.9 inch: https://www.esrgear.com/products/ipad-pro-12-9-2021-tempered-glass-screen-protector/
Deal #3: iPad Pro 2021 Sketchbook Bundle – $43.45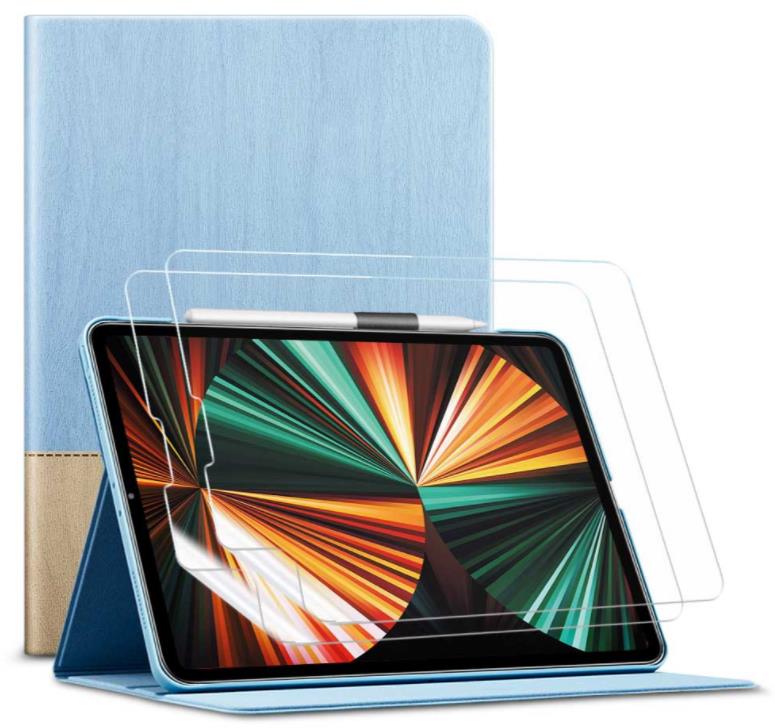 Key Features:
It has a side cutout with a built-in holder that will keep your Apple pencil protected
It allows your Apple pencil to attach to your iPad magnetically
The front of the protector extends to the edges for extended protection from daily wear and tear
It has a matt surface that makes writing seamless and streak-free
This ultra-thin screen protector is responsive and efficient to touch and your Apple pencil. It has the exact cutouts that are designed for the front camera and face detection. The power magnets will ensure the auto sleep and awake feature of your iPad. The screen protector is light in weight and ventilated to prevent overheating of your device and keep it cool. Moreover, it comes with fluid sensitivity with seamless touch and causes zero impact on the audio quality. It causes no change to the touch sensitivity, wireless sharing, and the charging of the iPad.
Product link:
11 inch: https://www.esrgear.com/products/ipad-pro-11-2021-sketchbook-bundle/
12.9 inch: https://www.esrgear.com/products/ipad-pro-12-9-2021-sketchbook-bundle/