Samsung has finally announced the much-awaited 'Unpacked' event. And, we couldn't be more excited to finally get our hands on the all-new Samsung S21 Plus. From all the news we've heard so far, the S21 Plus will pack a punch along with Qualcomm's new Snapdragon 888 chip, 8 GB RAM, 5G connectivity, and a camera system with ultra-wide (12 MP), main (12 MP), and telephoto (64 MP) cameras. The 6.8" WQHD+ LTPO display is sure to tick all the boxes with its 1Hz to 120 Hz adaptive refresh rate.
However, given this sophisticated technology, Samsung Galaxy S21 Plus is sure to cost a fortune. We are looking at a starting price of at least $999 for the basic Samsung S21. So, if you are thinking of buying a brand-new Galaxy S21 Plus, we suggest you invest some money to provide added protection to the device. One of the things that you should definitely be investing in is a screen protector. Screen protectors will make sure that the screen of your Galaxy S21 Plus stays scratch-free and crack-free. And, here's all you need to consider when choosing a screen protector for your new baby.
Type of the screen protector
There are 4 types of screen protectors as thin plastic, hard plastic, tempered glass, and liquid skin. Although much cheaper, plastic screen protectors can scratch easily and will also reduce the clarity of the screen. S21 Plus has an amazing display. Using a plastic screen protector will diminish this quality considerably. So, we recommend using tempered glass or liquid skin screen protectors for your S21 Plus.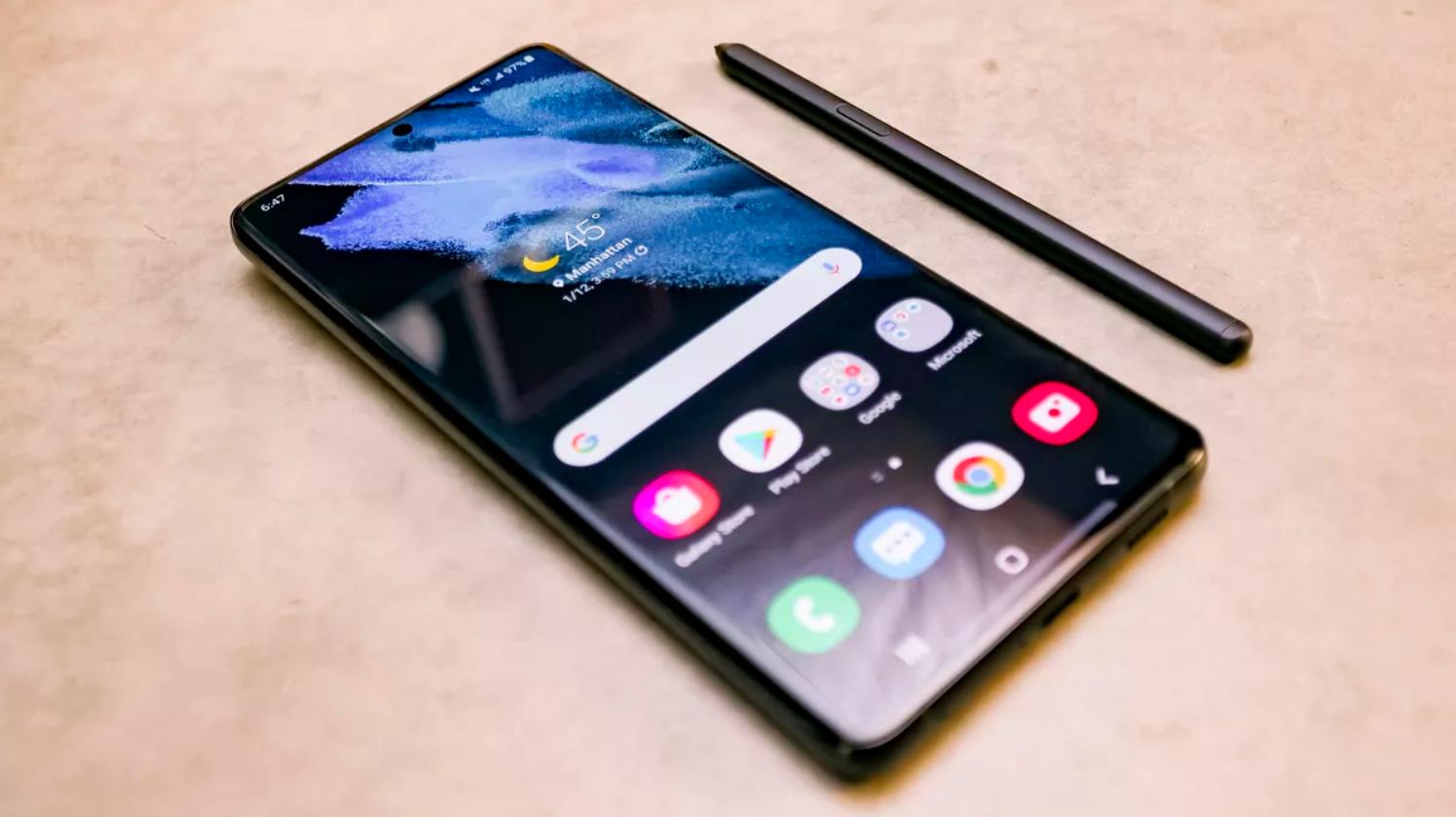 Durability
Screen protectors are meant to break. So, the durability will largely depend on how you use your phone. Thin and hard plastics will scratch a lot, meaning that you will find yourself having to replace them eventually. Liquid screen protectors heal from light scratches and can last a long time. Tempered glass protectors are also a great choice for maximum screen protection.
Design
Screen protectors should always be the right size that gives full coverage to your screen. It should feel like a non-existent glass layer that doesn't intrude on the touch sensitivity of a phone. A good design structure will also allow you to install the protector easily.
Lifestyle
If you are outdoors a lot or use your phone frequently, a tempered glass, liquid screen, or hard plastic is the most likely to protect your screen best. A cheaper screen protector could be alright if you are careful and don't drop your phone as much. Additionally, having a phone case would also increase impact protection.
Quality over price
Screen protectors can be expensive. While being expensive doesn't guarantee good quality, installing a much cheaper screen protector will put your S21 Plus at risk of scratching and cracking. Cheap products will also break easily and you will be spending more money reinstalling them frequently. And, if you are meaning to resell your phone down the line, a scratch on the original screen will reduce the value of the phone. So, when buying a screen protector, think of quality rather than the price.
Here are 2 effective screen protectors that would give the best protection for Galaxy S21 Plus.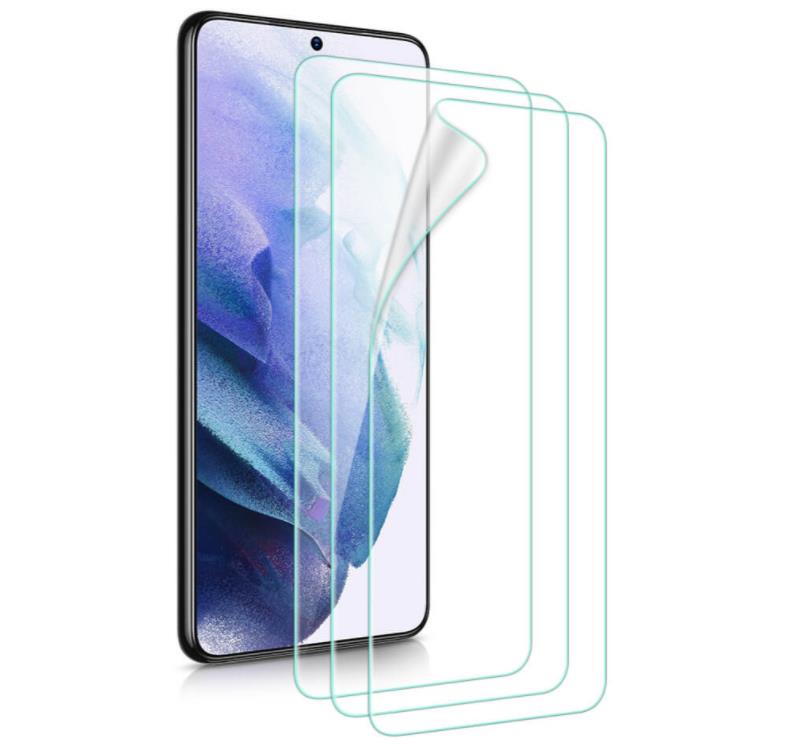 This liquid skin full-coverage screen protector is a great option if you want the best protection while enjoying a fully responsive screen. This blends into the original screen seamlessly. While heavy scratches may show on this screen protector, it can heal micro scratches over time. This comes with an installation kit and is very easy to install. It can be bought for $13.99 at the ESR store.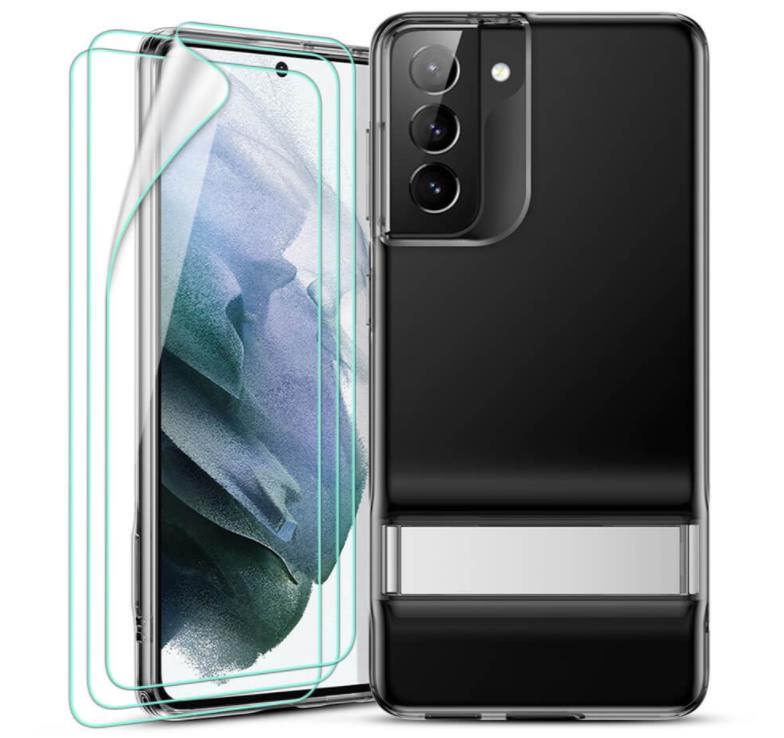 The bundle includes a metal kickstand phone case, liquid skin full coverage screen protector, and 2 camera lens protectors. The freely adjustable metal stand allows the phone to be set up vertically or horizontally. With this kickstand case, you will be able to enjoy the gorgeous screen of the Galaxy S21 Plus while watching a movie or video calling your family. The 3-pack liquid protector provides the best coverage for your screen while making the screen smoother to touch. The innovative liquid screen is also capable of self-healing minor scratches and bubbles over time. The bundle also includes 2 camera lens protectors. These will not hinder the excellent camera system of the S21 Plus and will protect it from scratches. The S21 Plus home theater protection bundle is available for $40.50.
Final thoughts
Getting a screen repaired is much harder and expensive than buying a screen protector. So, investing in the best screen protector with maximum protection is always important. Here we have compiled 5 high-quality screen protectors specifically designed for the Samsung S21 Plus. Hopefully, we helped in the difficult decision of choosing a screen protector for your brand-new Samsung S21 Plus. If so, what product did you choose? Let us know in the comments below!