If there has to be a debate at all, should it be this?
Well, if you ask me, I would say this should not even be up for a debate in the first place.
I do not know how many times I have said this but I am going to remind you again – save yourself the stress of moving around with your MacBook by getting an iPad!
For what it is worth, an iPad is handy and way better than having to risk your MacBook. You have got bills to pay and I bet you don't want to incur an additional one.
Being the tech-savvy that I am and an apple lover too, then the answer should not be farfetched – yeah, I love iPad.
As soon as a new one is launched, I make a purchase; it's that crazy with me! I do this to have a feel and to nudge you of what you should expect.
Since I prefer to move with my iPad, I make sure to do my homework well by purchasing one that would suit me. So, this time I purchased the iPad 8 (2020).
By now, questions like "how many GB did you settle with? Why did you decide to go for that GB instead of the other?" are running through your mind.
Take a chill pill and read on as you would get the answers to your questions and if you are meticulous enough you just might stumble on my 'sneak peek.'
Enjoy!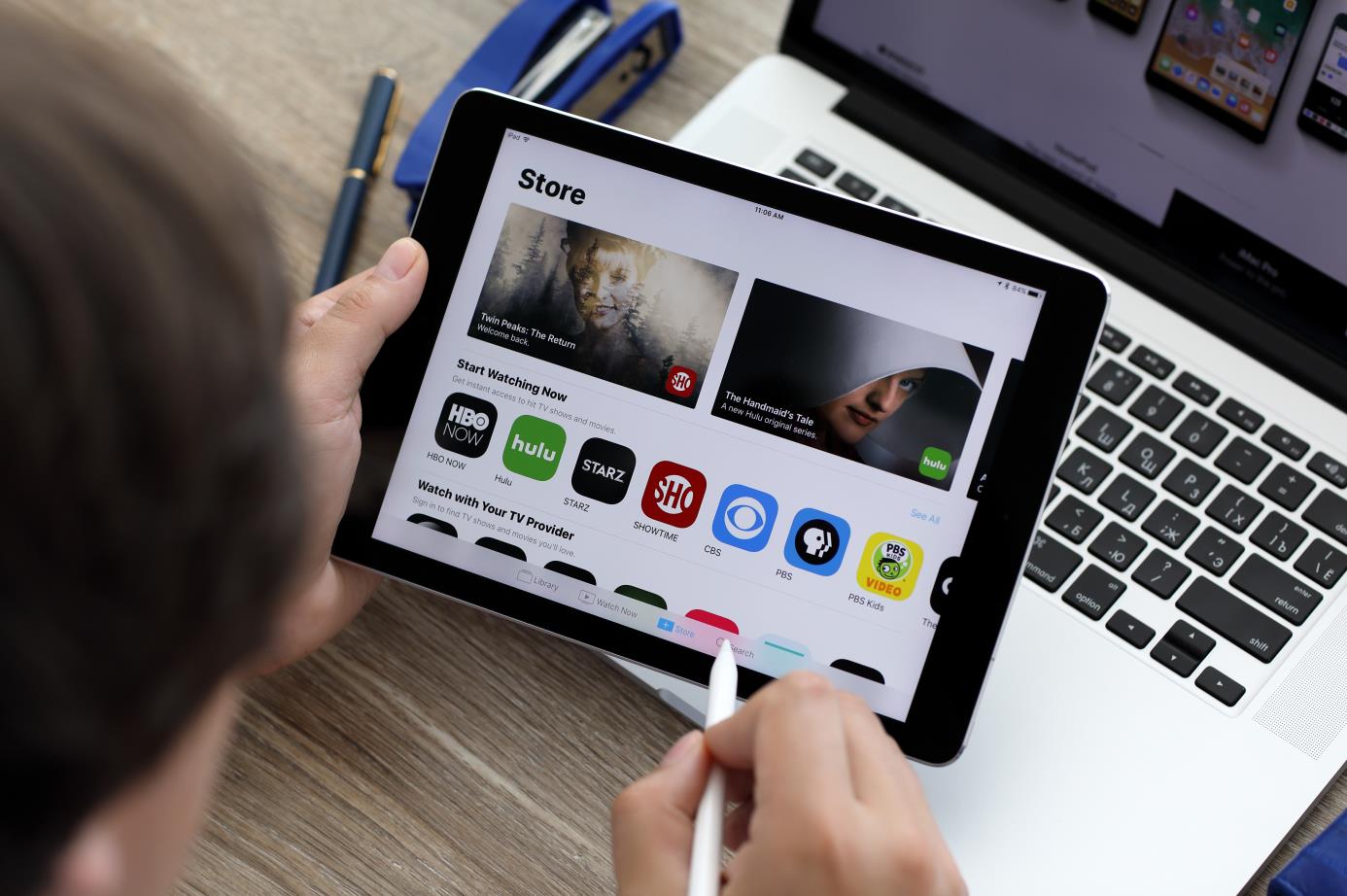 First, let me state this, you may get a bit confused as to which GB to go for when you are purchasing your iPad 8th generation (2020). This happens as a result of the overwhelming surge you get when making a new purchase.
So, that is why I'm writing this to guide you just so you don't drown in that overwhelming feeling.
sometimes, people just make a purchase based on the design aspect alone. They go "Woah! That's sleek!" and then they make a purchase.
Over time, they realize they are running out of storage space and they begin to clear cache, uninstall their applications and proceed to delete some very nice games.
Is this looking like you already? Stop it now! That would never make you feel better. Instead, you should pay attention to what I am about to share.
I am that 'one' who is big on applications. I have my office on my iPad and so expect to see tons of applications on it.
What do you do when you tired? Perhaps you take a break by taking walks or strolls, right? for me, I play games during those free periods and yeah, I have got lots of game applications on it.
During lunch, I have got to make some snack orders and I do that from an application on my iPad. Also, on days I do not feel like to drive, I order a driving service from an application on my iPad too.
Of course, I have to socialize and network with people and also know what is happening around me, those stuff won't just hang aloof in the air – they have their own applications too.
Without exaggerating, my iPad is a safe abode for about a hundred applications. Of course, I know that is nothing compared to what some of my buddies have.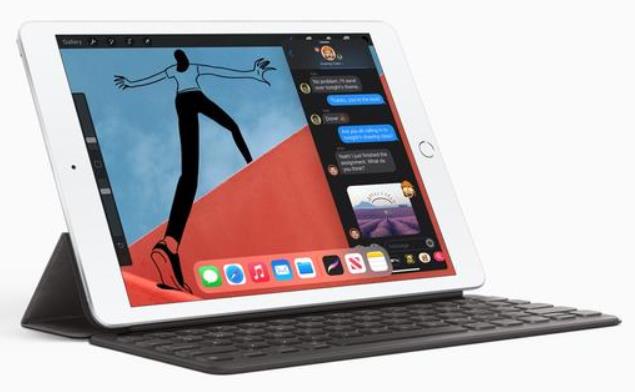 As easy as it sounds, you may be stuck making your decisions. For instance, if you are a movie lover and you always love to stream your videos, that may not gulp a whole lot of space so you may want to settle for lesser storage capacity; 32GB.
On the flip side, if you are the type who always want to have that latest movie or TV show downloaded to your device for a later watch (iTunes will be your best buddy), you should consider the one of higher storage capacity; 128GB.
If you are like me who loves to nod your head to songs while working then you should consider getting a 128GB storage capacity on the occasion that those songs are already downloaded.
However, you may decide to go for that of 32GB if you like to stream your music. That way you do not have to worry about songs gulping down some of the GB on your device.
Where are my picture lovers at? Pictures are memories and If you are the type who loves to keep some I'm glad to announce to you that you may want to purchase the 128GB as those lovely jpegs gulp down a chunk of your device GB.
Videos are not left out as they are also culpable of eating up spaces on your devices too – better act fast!
32GB or 128GB?
In essence, all that I have been trying to point at is that I always go for the iPad with higher storage capacity so, I do not have to worry about running out of space – my buddies know how much I hate to see the 'low on storage space' warning alert.
So, if you are like me who consumes a whole lot on storage space, you should always aim at the 128GB when you are about to purchase your iPad 8th gen (2020).
On the other side of the coin, you may want to settle for the 32GB if your iPad 8 (2020) device does not hold so many apps at ransom.
As promised earlier, a 'sneak peek' would not be out of place for being meticulous. You really have come this far and so it is well deserved.
Having picked the suitable GB, you are then left to make a protective decision. So, a case /cover and also a screen protector for your iPad (2020) is a must-have.
As you know, if it is not the best then, it is not worth writing about. Thus, here are recommended screen protectors and case/cover for you to pick from.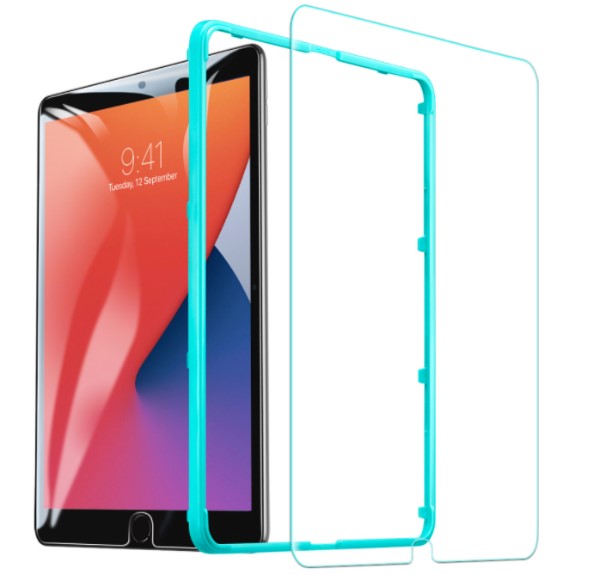 For the screen protector, they are of two types; you can either choose the paper-feel type or settle for the tempered-glass. Whichever you decide upon is just perfect as it sits neatly on your device screen.
It delivers a perfect job by protecting your screen from scratches and hard objects or surfaces plus, it is super clear and highly sensitive to touch.
After the screen is being fixed, you are really going to have a hard time differentiating the normal screen from the affixed screen as it glues perfectly to your screen.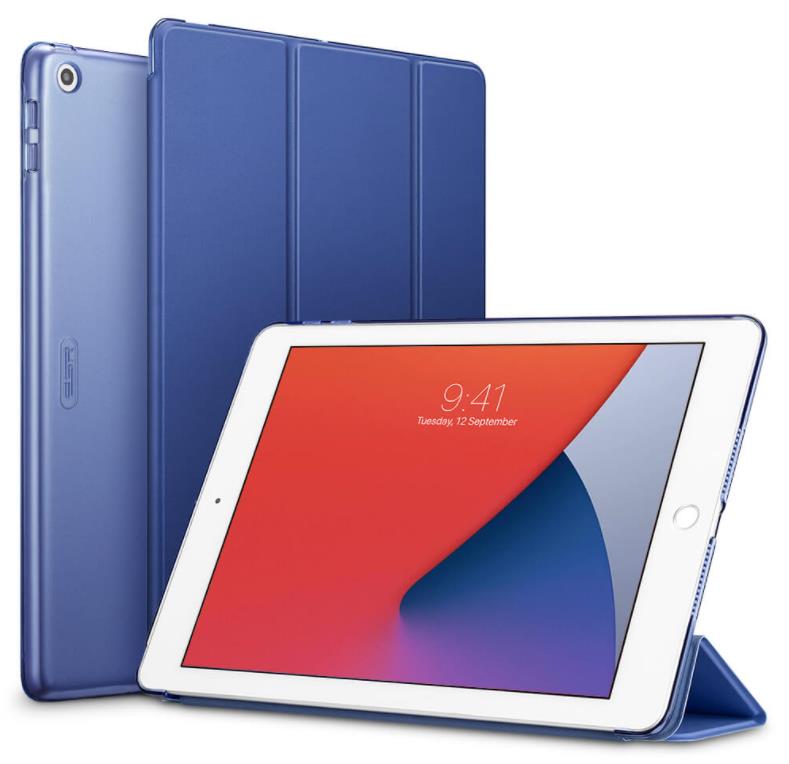 For the cases and covers, the iPad 8 cases are the bomb! It comes in different varieties and you know what that means, right?
The cases will help keep your device from different marks that emerge from scratches or falls while adding beauty to your device.
It is simple yet classy just the way you want it. So, make your choice asap!