If you are an iPhone user, then you must know the struggle when your storage is full. It feels like a curse when the iPhone storage is full and you have to free up space. There are many ways to keep space in your phone regularly by deleting an excessive amount of junk including extra videos, photos, and applications.
We often procrastinate until our phone shows us notifications of "storage full". Isn't it better to keep your phone clean rather panicking at an important event when you are about to capture the special moments but you cannot? It is okay! It happens with many of us. So if you are searching for ways to clean up your iPhone to get some extra space, then you have come to the right place. In these articles, we have brought some essential tips to free up space on your iPhone.  By implementing these tips, you are not going to worry about running out of storage space on your iPhone. So let's head over to the space recovering process for your iPhone: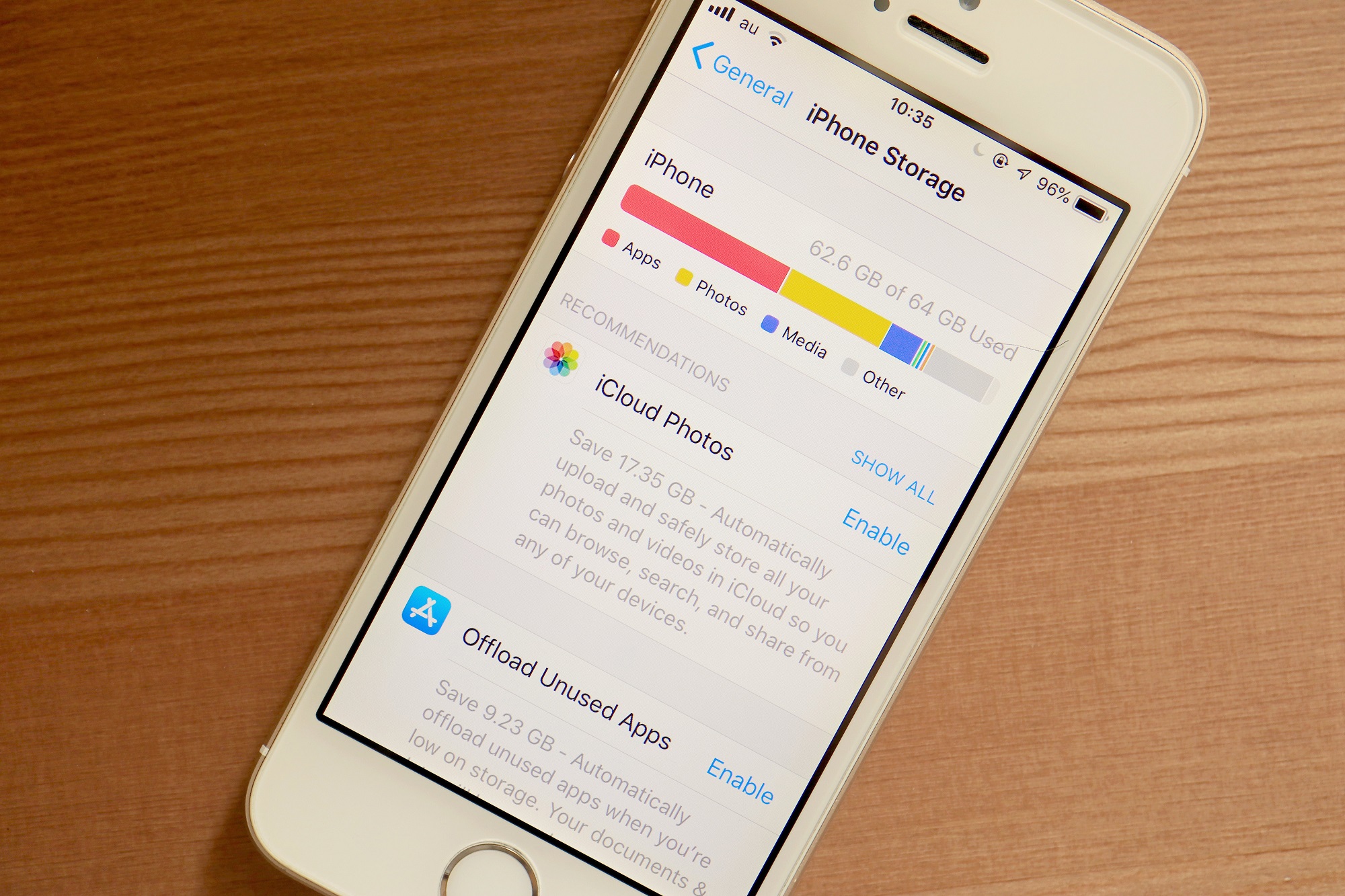 Photos and Videos Storage in iPhone:
The first thing to do is to check your phone for extra videos and photos as they take a lot of space. While taking pictures and videos, we just keep going on without deleting the blurred or unwanted shots. So with time passing by, these videos and photos grow into massive data and before we do anything, our storage is full. As the iPhone gets upgraded, the cameras get better and better taking high definition pictures. For example, if you want to record a slow-motion video on your phone, it is going to take at least 240 frames/sec.
Enable iCloud Photo Library:
The most effective way of keeping your pictures and videos saved is to enable the iCloud on your phone. iCloud Photo Library is an option on your iPhone that will allow you to free up space immediately. Even if you have an iPad, you can keep your iCloud Photo Library on. If you do not have enough storage in your iCloud Photo Library, then you need to purchase some space as it is only going to make your life easy.
So how do you enable the iCloud Photo Library?
Here are the steps to enable the option:
– Select "Settings" option in your iPhone
– Click on the "Photos & Camera"
– Now switch the option to "ON" for iCloud Photo Library
– Do not forget to select the option for "Optimise iPhone Storage"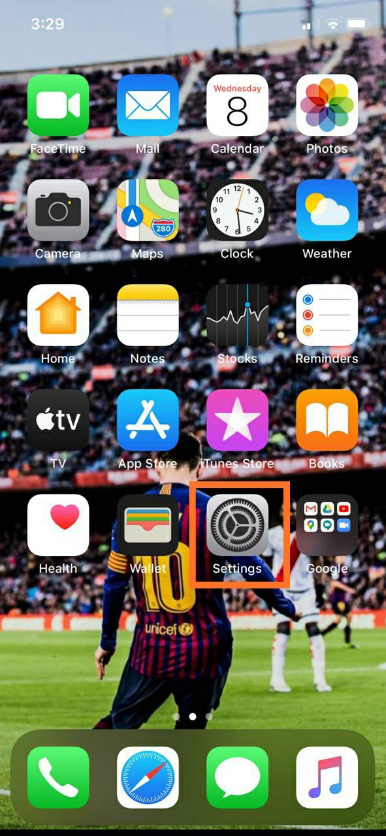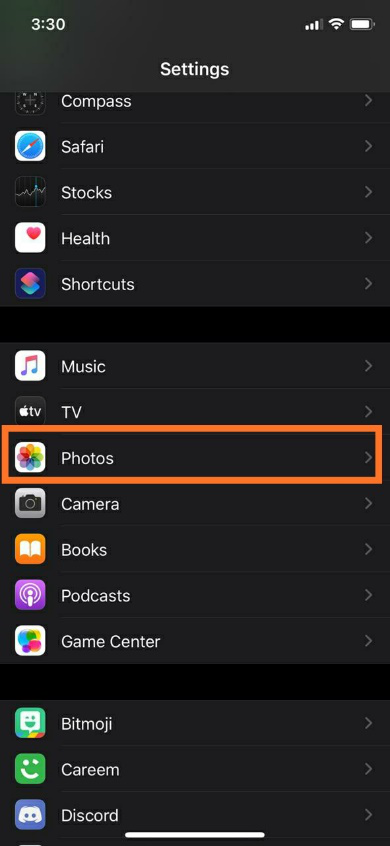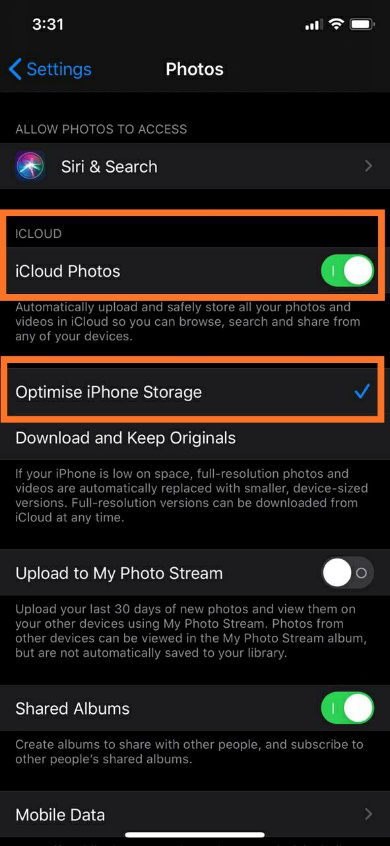 Other Applications:
For storing photos and videos, there are other apps as well that you can use on your iPhone. These applications include Google Drive, Dropbox, Flickr, and etc. This way you can store this massive data by uploading on a cloud without any tension. If a free app is your preference, then "Google Photos" is a great option as it offers unlimited space. Another option you can go for is "Flickr" that will offer you the first 1TB for free (which is huge) after that you have to buy some storage space. Furthermore, "Dropbox" is another great option for you to upload the images and videos automatically. Phone storage going full is common so it needs to be taken care of from the very start instead of panicking at the last moment.
Clear out Unwanted Apps:
What is the point of keeping applications on your iPhone when you are not using it? Deleting unused applications will also make enough storage space in your phone but you have to be regular. This is another common habit among mobile phone users. We often install applications but forget to delete them if we are not using them. These unwanted apps take lots of space on our phones. Being an iOS user, the apps that you download, both free and paid, can be easily re-downloaded. Every iOS user has a must Apple ID and these apps are always saved in your account from where you can download the apps again if needed. You will not have to repay for the paid apps. From time to time, do check your home screen for the apps that you are using and the ones that are of no use. You will find a bunch of apps in the folders on your home screen as well.
Common apps like Facebook, Instagram, etc have lots of caches saved that we are unaware of. Make sure to uninstall and then reinstall these apps as well. This will clear all the hidden data from your iPhone. Here are the steps to unload when your iPhone storage is full.
– Click on the "Settings"
– Go to "General" option
– Now choose "iPhone Storage"
– Choose an app and you will see an option of "Delete app"
This process is not going to take much of your time. You just need to incorporate this into your routine so that your iPhone does not reach to the full storage.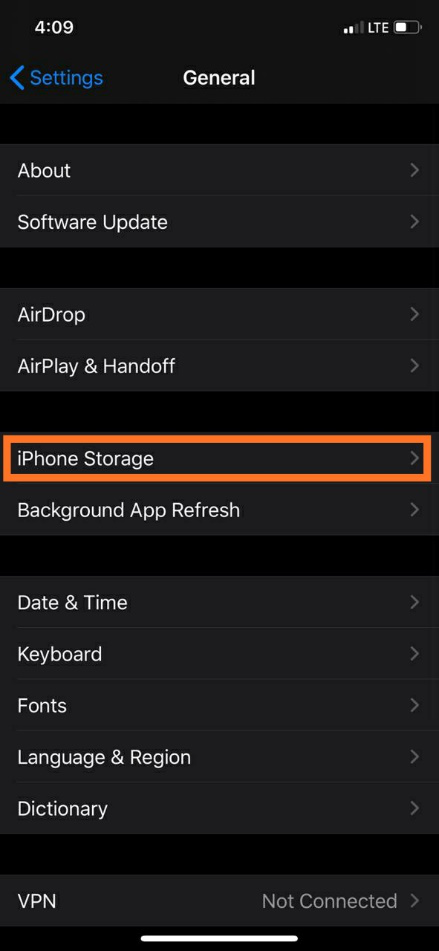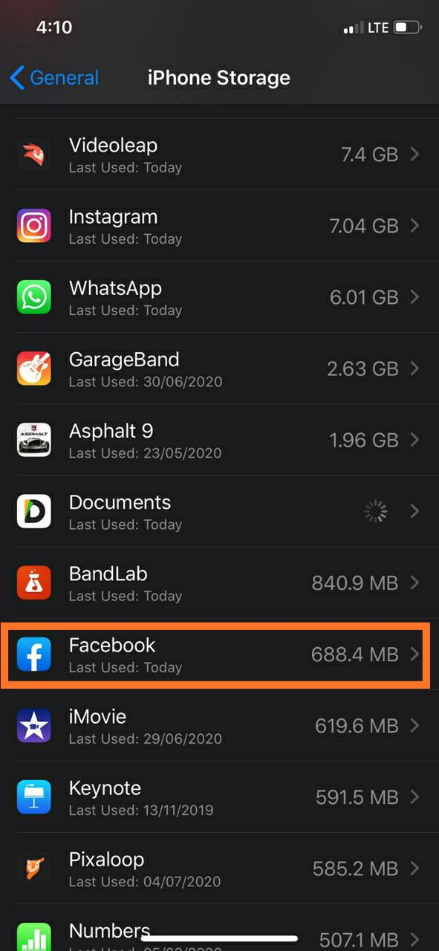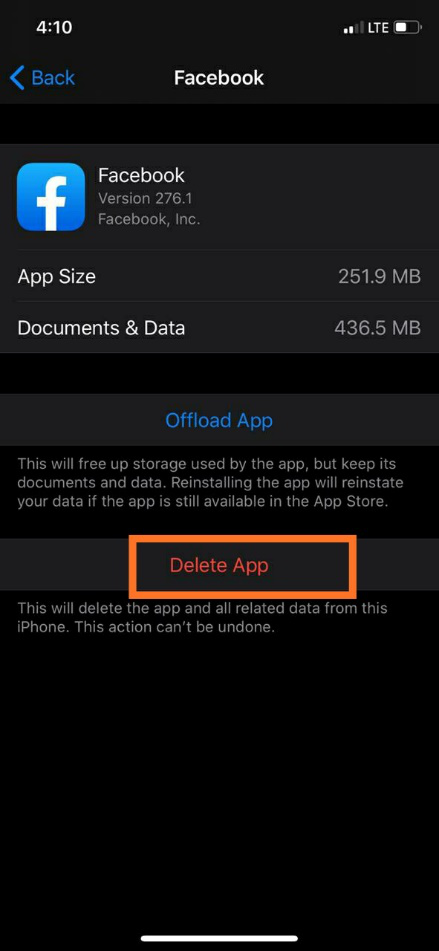 Offload:
Another useful option that you will find in the "Settings" option in your iPhone/iPad is "Offload App". It is another way to free up space in your phone in just a few seconds. This option allows you to disable a certain app that you are not currently using. This way the app won't run on the backend of your phone. There will be not caches or hidden data once you disable the app. Your home screen will still be having those apps. This way you will be able to clear out unwanted data. If you feel like using these apps again, you can just simply tap on them to enable.
Other Ways to Free up Space when your iPhone Storage is full:
There are other ways that you can follow regularly along with deleting unwanted apps, pictures, and videos.
Get rid of old messages:Regular texting and whatsapping can lead to excessive storage that we often do not pay attention to. Removing these unwanted chats and messages thread from your iPhone will also give you plenty of space. The messages you get do not only have texts but also videos and images. So make sure to go through your chats regularly.
iTunes music and video storage:To free up storage in your iPhone/iPad, make sure to keep removing songs and videos from your iTunes. If you have paid for the music or videos, iTunes allows you to re-download them without any extra cost. This way you will be able to keep excessive space on your iPhone. It is important to delete the data including music, images, and videos that you are not currently using.
Purchase space:We are pretty sure that all the steps and ways mentioned above will provide you plenty of space on your iPhone. If your iPhone storage is full, all these methods will make a massive amount of space on your iPhone or iPad. But in case, you have tried all these things and still, you do not have much space, then we would recommend you to buy extra space. This is the backup option that you can do if the other methods fail.