It can be a frustrating moment if your Wi-Fi is not working but the people around you are using it just fine. There can be a lot of reasons for it. Maybe there is some issue in your phone or maybe your iPhone or iPad cannot connect to this particular router? There can be a lot of reasons that might make you confused. All you need to do is to diagnose the real reason behind it. We are here to help you diagnose and fix this problem if your iPhone cannot connect to Wi-Fi. In this article, we are going to discuss different reasons and solutions for them to fix your Wi-Fi connectivity.
Why isn't my Wifi connecting to my iPhone?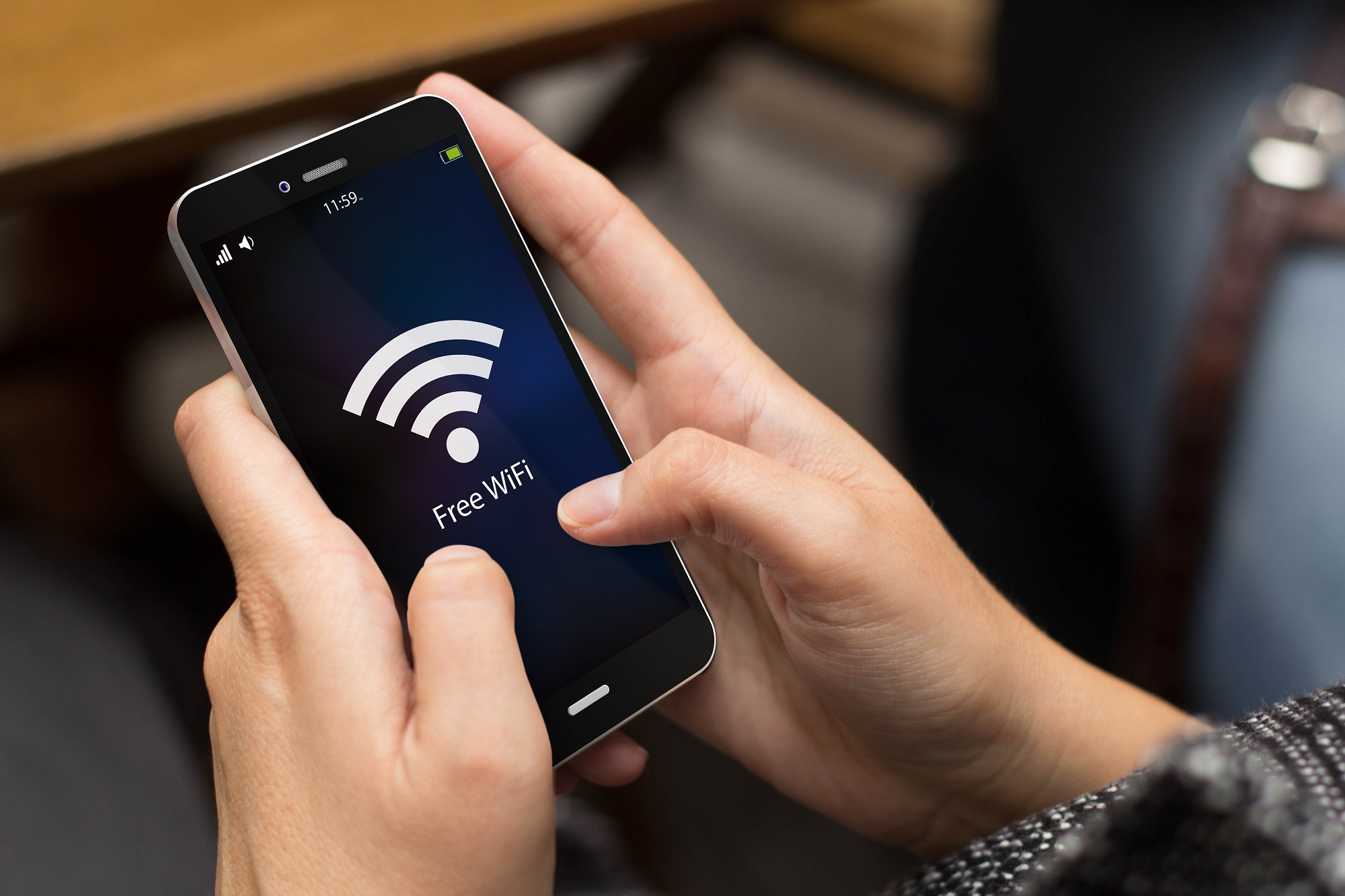 Once you connect your wifi to your phone, it should be showing the signals whenever you are in the range. For example, when you enter your home, your iPhone automatically gets connected to your iPhone. But what if your phone is not connecting to the wifi? There are several reasons why your iPhone won't connect to the Wifi. These reasons include:
Some people face issue connecting wifi to their iPhone right after they have updated iOS
Changes in the settings by mistake
There is an issue in the router when your device is connecting to all other Wifi routers
The antenna in your phone might be damaged
Every time you connect your iPhone with wifi, it keeps getting disconnected
If you are experiencing any of these problems, do not panic. Here are some solutions that you can try to fix this issue.
Top Solutions to Fix the Problem
Reboot your iPhone:
The first solution that comes to everyone's mind is to restart your phone whenever the Wi-Fi is not connecting to your iPhone. Sometimes a minor issue in connectivity can be resolved by just rebooting your device. You can restart your iPhone/iPad to see if the Wi-Fi sign is appearing and catching signals. This technique works most of the time as it dumps the corrupt network data from your iPhone. If you are still confused about the technique, then these easy steps will help you reboot your iPhone. Note that this procedure is applied for iPhone x and the models that came out after it.
There is a side button on your iPhone. Press the button and hold until notification of "Power Off" shows up.
Then, a slider will appear on your iPhone. Slide it to turn off your device.
Wait for at least 30 seconds before you turn off your iPhone.
Turn on the device with the same procedure by long-pressing the side button.
One the other hand, if you are using versions like iPhone 8 plus or any of the earlier models, then you will have to follow these steps:
There is a top button on your iPhone.
Press the button and hold until notification of "Power Off" shows up.
Turn off your iPhone by sliding the "Power Off" slider. Wait for 30 seconds
Now, turn on the device by long pressing the top button.
Once your iPhone is switched on, go to the "Settings" and turn on your Wi-Fi. Hopefully, it will turn on. If it still does not connect to the Wi-Fi router, then you should try out other options.
Turn on and off the Airplane mode:
Another thing you can do is to turn on the airplane mode and then switch off it to see if your Wi-Fi is connecting to the router or not. This is an old trick that you can try out. Trust us, it works like magic. Follow these simple steps to switch on and off the Airplane mode in your iPhone:
Go to the "Settings" option
Now go to the "Airplane Mode"
You will find an option to toggle the switch "ON". As soon as you turn on the airplane mode, the phone will disconnect all the wireless radios. This way you will give your iPhone/iPad a chance to reboot
Now toggle off the "Airplane mode" after a few seconds to see if your Wi-Fi is working
Sometimes this method is all you need to bring back the connection on your phone. If the problem is still not fixed, then you can go with another method. But chances are that your device will be connected to the Wi-Fi as soon as you do this technique.
Delete Corrupt Wi-Fi connections:
There can be other complicated reasons why your Wi-Fi is not working. One of them the corrupt Wi-Fi networks on your iPhone. Sometimes we go to different places and connect to the Wi-Fi devices there and forget to delete even if we are not going to go there again. It is better to delete extra Wi-Fi networks from your phone as they might be causing the trouble. Here are the steps to do this technique if your Wi-Fi isn't working.
There will be a "Settings" option on your home screen. Tap on it
Now tap "Wi-Fi" to see all the networks that are available in the list. Make sure your Wi-Fi is switched on already
Start selecting the Wi-Fi networks to forget their password by tapping on each of them
Once you are done, Switch off your Wi-Fi and restart your iPhone
Once you have restarted your iPhone, now go the "Settings" again to switch your Wi-Fi back ON.
Then, connect to the Wi-Fi that you want to use.
It is important to enter the correct password to connect with the Wi-Fi. It should connect to the router but if it still does not work, you can try out the next solution.
Reset your iPhone's Network Settings:
If the above solutions did not fix the connectivity issue, then this technique will surely do! You can simply reset the settings on your iPhone to resolve the issue. By resetting the network, you get rid of all the networks that might contain corrupt files, APNs, unwanted Bluetooth connections, etc. During the process, you will be able to clear out invalid configurations that might have affected your Wi-Fi connection. Here are the easy steps that you can follow to reset the network settings:
Tap on the "Settings" option
Then, go to the "General" option
Now you have to scroll down and select the option of "Reset"
There will be a "Reset Network Settings" option on the screen; Tap on it
You will be required to enter a passcode
Once you have entered it, now continue by tapping to confirm the reset
Your iPhone will take some time to reset the settings. Once the process has been completed, you can go back to the "Settings" from where you can enter the Wi-Fi menu. Now connect the Wi-Fi to the router by entering the password. Hopefully, it is going to work this time.
Final Verdict:
These are the top solutions that you can try out if your iPhone cannot connect to WiFi. If one technique does not work, you can go with another but make sure to follow the procedure correctly. In addition to that, you need to be aware of the carrier settings updates. These updates should not go unnoticed as many of them are mandatory to be installed. We hope these solutions helped you fix your Wi-Fi connection.