Something about Christmas sale is the numerous bonuses and price slash you get to enjoy on your purchase. Needless to say, the festive season should be your target when you want to make a purchase.
In this case, you are simply saving up more money when you make purchases during this period – stuff is ridiculously cheaper and more affordable.
Thus, in a bid to make this festive season an unforgettable and palatable experience for you, ESR is offering a Christmas price slash up to 40% off.
I see you gape and dilate your eyeballs …well not yet. At least not until you have read about the juiciest offer they have for you.
There are rules to these discount sales as you will see below. Meanwhile, the discount time will run from the 18th of December up until the 27th of December.
Let's dive right in
Win an iPhone 12 and more: www.esrgear.com/collection/christmas-big-saving/
Discount rules (12/18/2020 – 12/27/2020)
A. Up to 40% off
Key features
Light weight
Multi-purpose
Secure & durable
Firm & sturdy
Smart charging
Easy to fit into the tiniest wallet space or bag and also easy to carry around is the 20W mini PD charging set. One could easily deduce that its name gave it away (what do you care anyway?) – it is lightweight which makes its carriage easier.
This 20W mini PD charger consists of a PD USB C to C cable to enable you to charge your device twice as faster as the usual chargers.
It has safe spikes that help prevent your device charger from tripping off when in use. Plus, it is FCC, CE and RoHS certified.
The firmness and sturdiness of this charger help prevent severe corrosion and the flame-retardant can bear up to 5000 plug-ins.
Call it magical but its advanced technology at work with the smart charging feature which helps discover and transfer the greatest charge to your phone automatically.
Key features
Infinite protection
ESR exclusive kickstand
Breezy installation
Sturdy tempered glass
Specially designed for the iPhone 12 pro max 6.7" (2020) is the theatre protection bundle. No other device is compatible with this product.
With its dual stand exclusive to ESR only, you can decide to video call friends and families in the vertical mode and see movies in the horizontal mode. Either way, it's a plus.
It has an elevated bezel and bolstered tempered glass which helps protect your device screen and camera from dings, scratches, and falls.
It comes with a cleaning kit which is free and also an alignment frame which makes the installation process breezy and without a flinch.
B. CASES & SCREEN PROTECTORS
BUY ANY 2 GET 10% OFF
Key features
Dual stand
Firm and sturdy
Full protection
Wireless charging supported
This metal kickstand is specially designed for the iPhone 12 pro max 5G. no other device is compatible.
With its dual stand, you can make video calls using the portrait mode while you can enjoy your movies in the landscape mode.
After several lab testing, findings revealed that this metal kickstand can maintain about 80% pivotal strength even after 3000+ uses.
The bezels are elevated to protect your device screen and camera from dings and any scratch whatsoever.
Feel free to plug in your iPhone 12 pro max charger to your phone without taking off the phone case.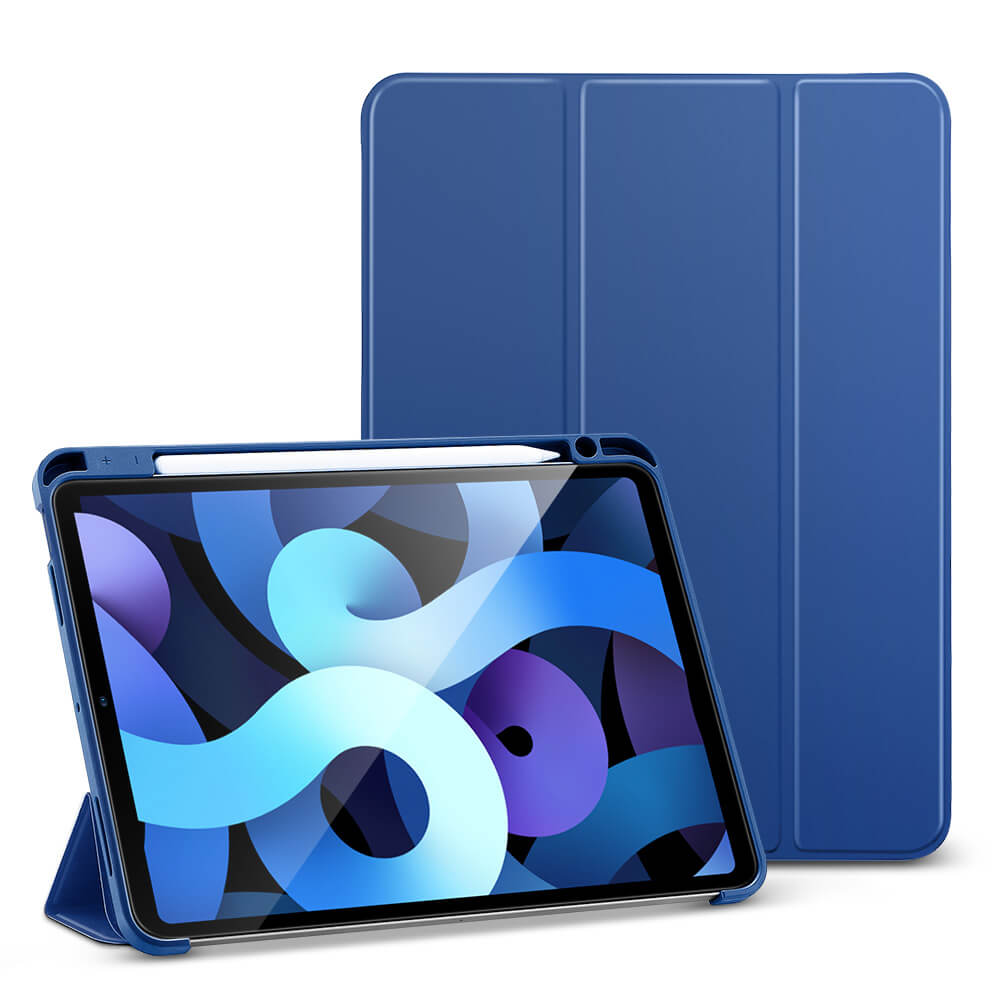 Key features
Precise cut-outs
Apple Pencil compatibility
Sensitive cover
Dual stand
Comfortable grip
Designed exclusively for the iPad air 4 (2020) is the rebound pencil case. It is important to note that no other device is/will be compatible with this rebound case.
It has precise cut-out and simple buttons, this rebound case comes with a built-in pencil holder which helps to hold your pencil while its charging and also help keep your pencil safe when not in use.
The rebound case cover is highly sensitive to your iPad screen and it works in accordance with your device screen to automatically wakes up the screen when opened and the screen sleeps automatically when closed.
Feel free to type away in the landscape mode or view documents in the portrait mode with the magnetic trifold stand which enables viewing in dual mode.
The rubber-like polymer finishing is smooth to the touch and delivers comfort to your hands when you hold it.
C. 15% off charger & cables
Key features
Safe magnetic fastening
Firm & modifiable
5W swift charging
The HaloLock magnetic wireless car charger mount is designed specifically for the iPhone 12 series (iPhone 12, mini, Pro and Pro Max), halo lock iPhone 12 cases and the official MagSafe iPhone 12 cases.
It is important to note that this car mount is not compatible with non-magnetic cases so, do not try to pair with it because it won't work.
With its strong built-in magnets, the HaloLock magnet is capable of delivering a powerful and safe hold even on scraggy surfaces.
It has a secure fastener which helps keep your device in place as you interchange between the landscape and portrait modes. Plus, you can maintain different viewing angles.
This car mount supports 7.5W swift wireless charging for the iPhone 12 series.
Newsflash: if you desire a rapid charge (by the way, who doesn't?), be sure to use an adapter or USB port that supports 18W PD/QC fast charging.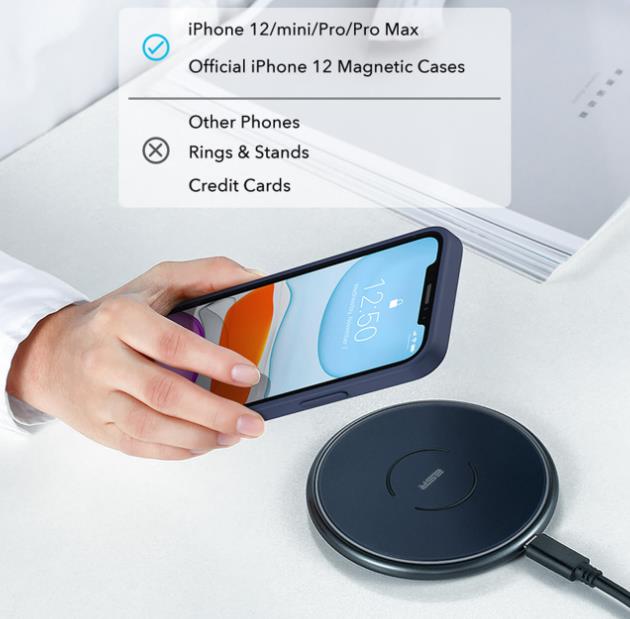 Key features
Well-aligned charging
Sleep-mode friendly
Excellent safety features
This wireless charger is designed specifically for the iPhone 12 series, HaloLock magnetic cases and the official iPhone 12 MagSafe cases.
The ring of this HaloLock magnetic charger helps keep your device in perfect alignment with the charging pad to allow for a swifter charge.
There is a metal frame that expends heat while the built-in safety measures help cool down your device while charging.
The HaloLock magnetic charger has a blue soft light that goes off after 60 seconds to allow you to sleep without any disturbance.
Also, it has an ultra-thin and firm design which makes it a perfect addition to your nightstand.
D. 15% off lifestyle & sports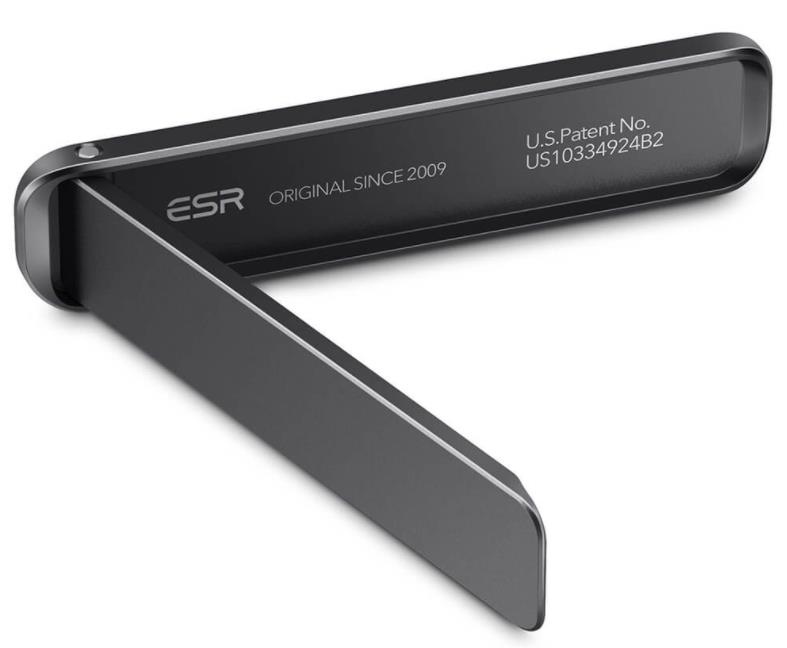 Key features
Two-way stand
Stays fixed
Strong & long-lasting
Ultra-slim & lightweight
Wireless charge supported
Its powerful attachment easily sticks and stays fixed for a lasting period. This stand is ultra-slim and won't add bulk to your device.
With a flexible viewing angle of about 60 degrees, you can choose to watch skits or see movies in the landscape mode and make calls using the portrait mode.
Also, its finishing is made of anti-corrosive aluminum alloy for rough stability. With this stand on, you can go wireless as it has adjustable positioning to allow for a wireless charge.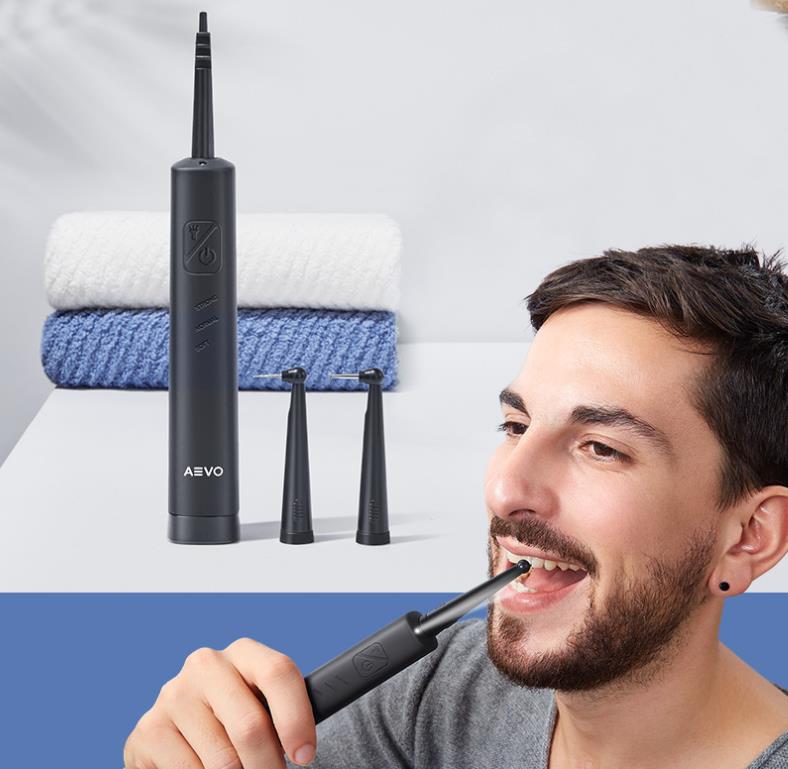 Key features
Mouth mirror & LED flashlight
Compact & rechargeable
Powerful cleaning
3 cleaning modes
Great hygiene
After consumption of all of the sugary stuff, if you do not want to pitch your tent at the dentist's then the AEVO dental tartar remover should be your number one item on your purchase list.
It has two cleaning heads which are removable and cleanable.
This electric tartar remover works to get rid of tartar in between your teeth with its pointed interdental cleaning head while the flat tip of the surface cleaning head helps clean the surface of your teeth without causing any damage.
With its hygienic food-grade silicone which is rust-resistant, you are guaranteed of not to hurt your gum line.
The LED light is super bright and the free dentist's mirror helps you view every nook and crannies of your mouth while cleaning.
You can swiftly charge this device in 110 minutes with a USB cable and use it for almost 4 hours. it comes with a free storage case for easy carriage.
There you have it. The juiciest offer so far, go make a Christmas purchase from ESR asap.