We cannot remember everything, if not every time, most of the time. And that something we miss out on, becomes a headache later. From things as important as doing the laundry to as minuscule as managing the wardrobe, we tend to ignore things, subconsciously or consciously in some cases. However, when it comes to caring for your electronic gadgets, you need to be extra conscious. Well, in between all the gadgets are your favorite AirPods, which if ignored, can become a tedious task to maintain.
In this article, we'll discuss how to clean Apple AirPods and the charging case that comes along.
Why do you need to clean your AirPods?
If you use your AirPods extensively to listen to music, and podcasts, chances are they are in gross shape. Sitting in your ears for hours, collecting wax, they get punched into the charging case which you carry in your pockets or bag, where they gather even more dirt along the way. In order to make your AirPods look clean and hygienic again and also to avoid that embarrassment the next time you think of sharing your gross AirPods with someone, you need to clean them.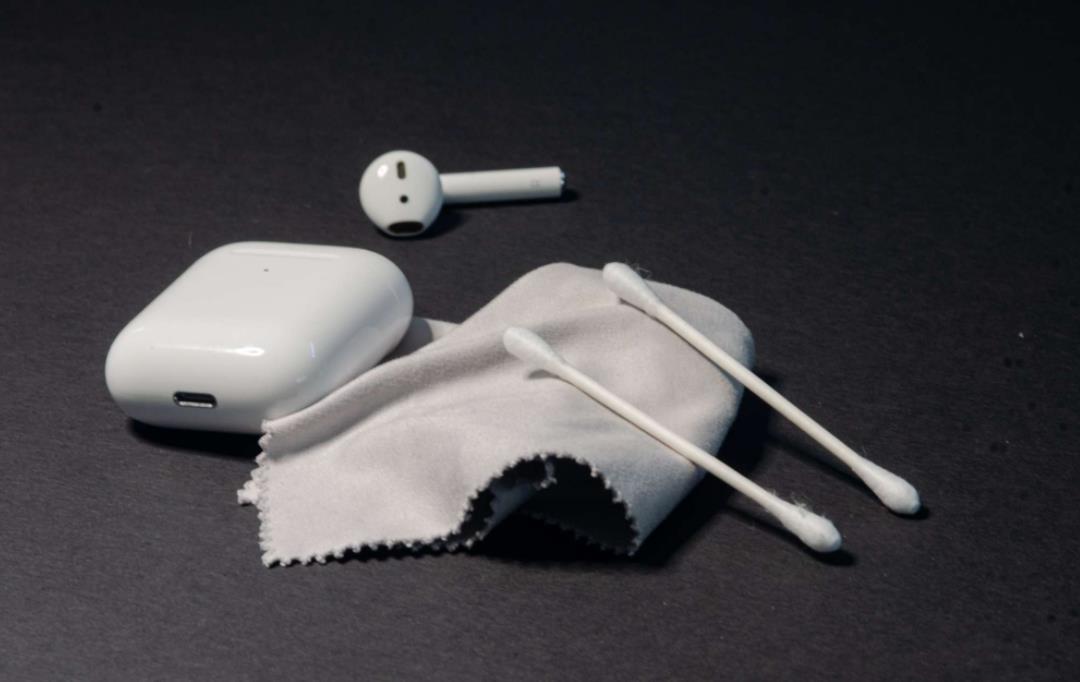 Things you'll need
Though your requirements may differ depending on the condition of your AirPods and the charging case, here are some things you would need:
Lint-free micro-free cloth
Cotton Swabs
A soft-bristle and anti-static brush
Alcohol 70%v/v
How to clean AirPods for better sound?
If the mesh of your AirPods has wax stuck over it and the sides, you can clean the same using a soft-bristled brush. If that doesn't help to remove the wax, dip the brush in alcohol, rinse it and then brush the wax to remove it from the surface.
If while doing that, you notice any moisture inside the tip, you can tap the AirPods on a soft cloth to get that out. You can also pull off the ear tips and clean the surface with a cloth.
The outer surface of your AirPods charging case can be wiped clean using a microfiber cloth. If the stains are tough, rinse the cloth in some alcohol and then wipe the surface. Using a microfiber cloth will help prevent scratches and wipe marks on the surface finish.
The corners around the lid can also be cleaned in the same manner using either a cloth or a soft brush. The lightning connector port can also be used using a clean and dry soft brush.
How to clean the AirPods case insides?
The AirPods holes in the charging case where the metal charger sockets are located can be cleaned using cotton swabs. To do that, you can use an earbud, rinse it in alcohol, and then clean the diameter of the socket. This will help remove any stains or wax fixed to the sides easily. Now, before inserting the AirPods back, make sure the sockets have dried enough.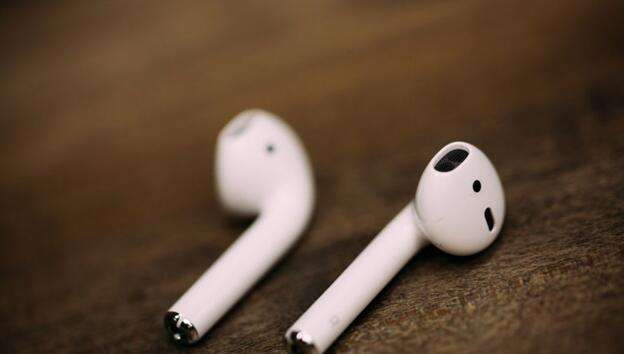 Things to avoid doing while cleaning your AirPods
As tempting as it may be, trying harsh methods to clean your AirPods is only going to damage your AirPods and introduce scratches on the charging case. Here's some information on how to clean AirPods for better sound without suffering any damage:
Avoid putting the charging case and the AirPods directly under running water. While Apple claims them to be water-resistant they are not waterproof and should not be immersed or put under a direct flow of water. Moreover, if you are using the 1st and the 2nd generation AirPods, be extra careful while cleaning them with water or wet cloth, as they are not water-resistant.
Avoid using sharp objects like a pin to remove the wax. Earbuds with cotton swabs at the edges work quite well and should only be used.
The final word
Maintaining small gadgets like the AirPods can be a tedious task. However, making it a habit to clean them regularly can help ease the headache. Follow the information shared in this article to learn how to clean AirPods for a better sound experience. Furthermore, you can always reach out to the nearest Apple Store for assistance.