Besides making calls, sending messages, and doing several other internet-related things on our phones, one other reason most of us invest heavily in mobile phones is to listen to music. iPhone 12 owners will particularly appreciate the massive memory that comes with the flagships because it means they can save as many songs as they want on it.
But how best do you enjoy the vibes without the clumsiness or distractions of wired earphones? It's through wireless earbuds! Apart from the immersive experience, wireless earbuds make you look sophisticated, as you enjoy your favorite music without the dangling wires. For the best choice of wireless earbuds for your new iPhone 12 series, check our selections below and consider their descriptions in making your choice.
Top Features
Works for 9 hours Unrestrained
Fits your Ears Securely and Comfortably
High-Quality Stereo Sound
CVC 6.0 and Bluetooth 5.0 Cancel Noise
You Hear Every Detail
Travel through the world of music with these small but mighty ESR earbuds. With the embedded CVC 6.0 and Bluetooth 5.0 technologies, it cancels ambiance noise, leaving you with superb audio details.
Once fully charged, you can listen to music with it for three hours, while its charging case provides additional two full charges to make everything 9 hours. Furthermore, its ergonomic design also makes it fit into your ears firmly without causing any discomfort. You can even decide to customize the earphones to fit your ears because it has different sizes.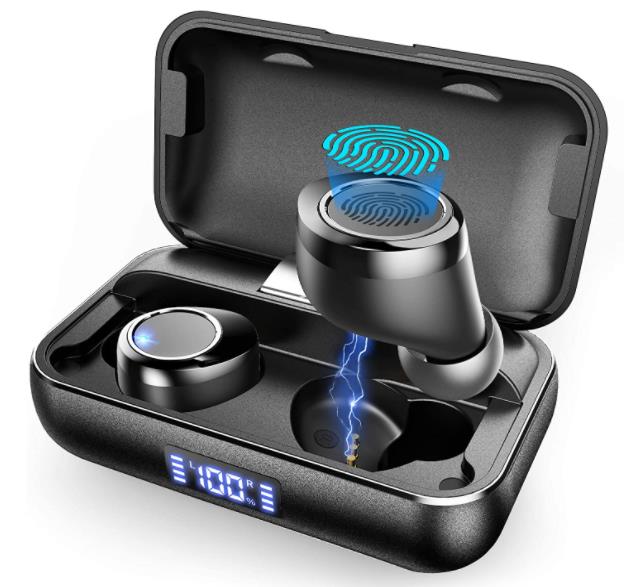 Top Features
Single-Tap Pairing
Quality Stereo Sound
3500mAh Battery
Easily Fits and Customizable
Compatible with Many Devices
The ergonomic design of this VANKYO earbud takes away discomfort no matter how long you've had it in your ears. Its light design and ear caps made with flexible silicone further aids the comfortability and fitness it confers. And if you like immersing yourself in music while working out, you have no reason to worry about these earbuds being on; it sticks firmly and resists water and sweat.
Almost every function of these earbuds is accessible with a click on the respective button and pairing with your iPhone 12 is seamless. The audio output is of the highest quality, canceling bass boost and noise. VANKYO recommends that you exercise patience when charging the case of these earbuds for better performance.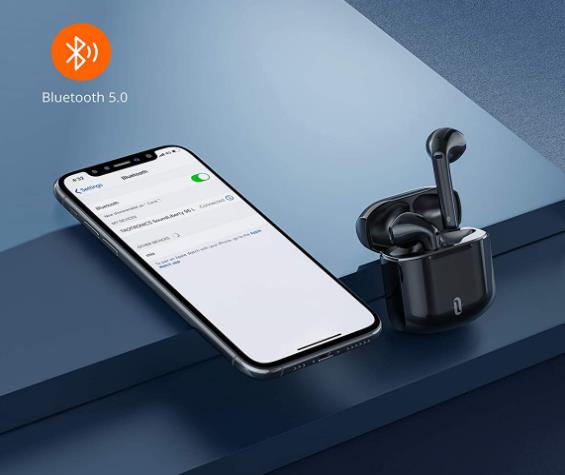 Top Features
USB-C Charging Case
Deep Bass
Dual cVc 8.0 Noise Cancelation
Quality Audio Output
Single-Step Pairing
Listen to the cool beats you have always loved with these deep bass aptx Hi-Fi earbuds that deliver remarkable, rich, and clear sound to your ears. The complete package features a charging case chargeable with a USB-C cord and in which you can safely keep the two earbuds.
With these earphones, you don't need to bother about noise or external interference; the dual cVc 8.0 microphone cancels all the noise. Also, when charged full, you can use it for 7 hours straight while the charging case ensures an extra 21-hour battery lifeline. The pairing is simple with a single pairing, and the buds fix firmly to the ears.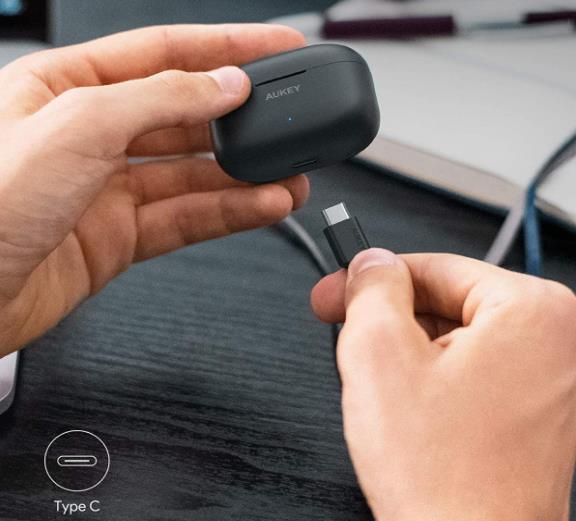 Top Features
Call Quality is High
Excellent Hi-Fi Stereo Sound
Seamless Pairing
IPX7 Water-Resistant
Comfortable to Wear
In addition to the excellent sound output of this AUKEY earphone, its 4 mics also help to clear calls without the annoying noise typical of other subpar headphones. You can catch up with every detail of your song with its excellent Hi-Fi Stereo sound, all thanks to its inbuilt AAC and aptx Codecs.
And if you by chance move close to water, the IPX7 resists any damage that may want to ensue. Also, pairing is simple with your iPhone 12, and you can wear it comfortably on your two ears even for sporting activities because of its ergonomic design.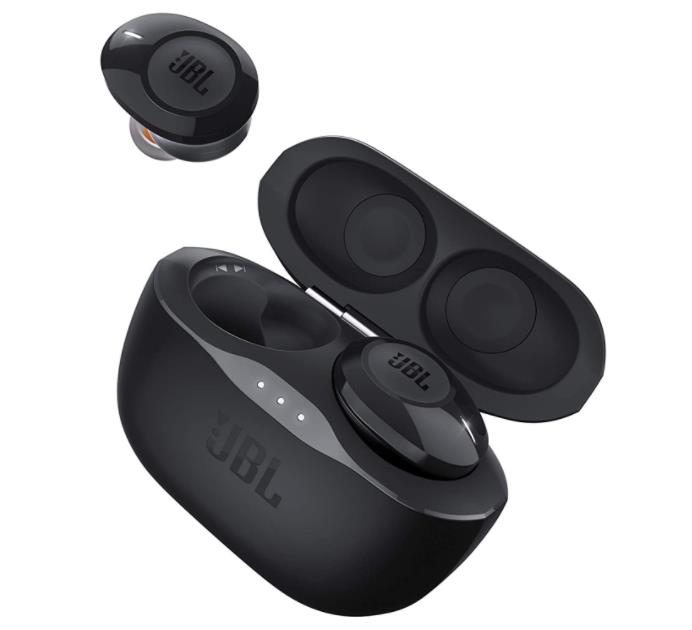 Top Features
8mm Drivers that ensure Clear Bass Sound
16 Hours Playtime
Lasting Comfort
Quality Call Clearance
Easy to Pair with iPhone 12 Series
JBL has been in the business of delivering industry-leading products, and this earbud is no exception. Besides the powerful audio output that the Pair delivers to your ears, it's exciting to know that a single charge can last you for 16 hours! The control buttons are intuitive and easy to operate; that's aside from the stylish design that stands it out in the crowd. Its minimalist design also makes it easy to wear just about anywhere, including sporting events.
Buying Guide
If you carefully examine all the wireless earbuds on our list, you would discover that they stand at par in terms of audio output and design. Also, all of them will pair successfully and easily with any of the iPhone 12 variants. The major difference in all is the battery life, which dictates how long you can use the earbuds before it's ready for a recharge.
Notwithstanding, something stands out: that's the price. ESR's wireless earbud is the cheapest on the list with just $38 price tag. So, if your budget is minimal and you still want something fantastic, you need not think twice. With a combined playtime of 9 hours made possible by the charging case, you can enjoy your music uninterrupted.
That said, you may also want to check out the rest, although they are a bit more expensive. Whatever your choice, we hope you get to enjoy the music – the reason for this purchase.