Let's face it, it feels awful when you are using your phone for navigation and then suddenly, the low battery pop-up pops up. While you can use a conventional wired charger, this can distract your focus on the road.
Fortunately, there is a convenient alternative: a wireless charger. All you have to do is place your phone on a mount and charging commences. The market is awash with numerous brands: genuine and knockoffs. In this article we look at seven genuine wireless car chargers you can get in 2020.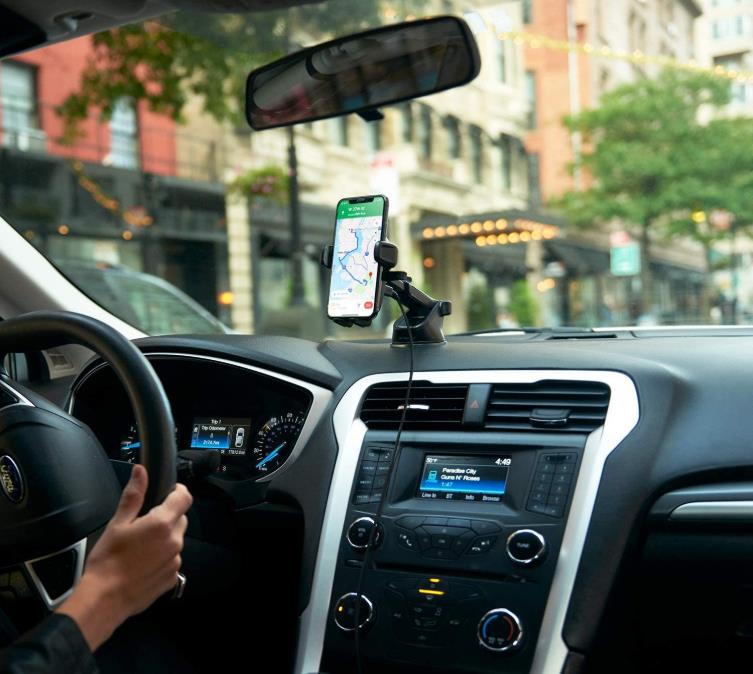 First off is this wireless charger that comes with a mount for seamless phone attachment. And, it comes with a one-touch feature that allows you to mount your phone using one hand. The arm automatically expands to accommodate up to 3.7-inch smartphones and phablets.  You can use it on your iPhone, Samsung, LG, or Huawei phone.
Besides its universal design, it makes a 225 arc to achieve the desired viewing angle. You'll also enjoy close phone operation as the arm extends from 4.9 inches to 8.3 inches. Attach it to the windscreen or dashboard thanks to the powerful suction cup. Its detailed and sleek finish significantly improves the look of your car.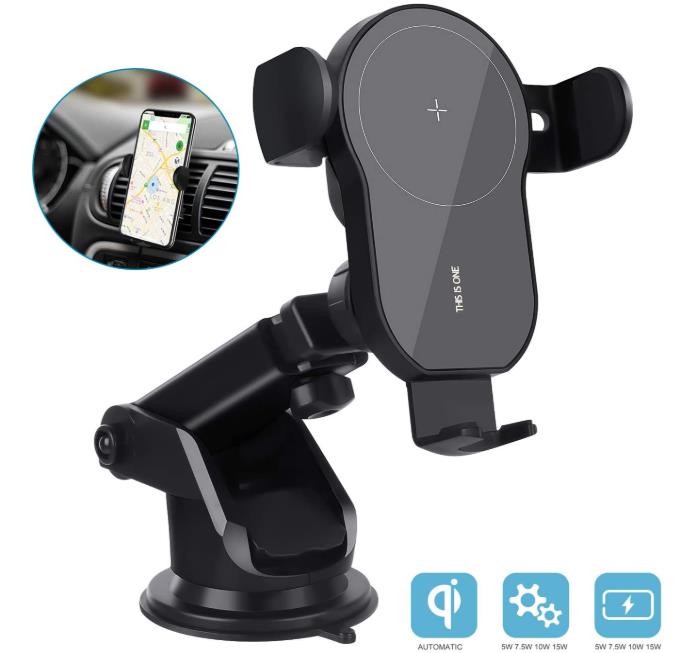 This LOJIA wireless car charger features an automatic opening and closing holder. This enables it to grip just about any smartphone securely. And for improved convenience, it allows you to attach your phone using one hand. And if you want fast charging convenience, this is the perfect choice for you.
It comes with Qi fast charging Samsung and iPhone lineups. Plus, you don't need to remove the case for wireless charging. Attach it on the air vents, windscreen, or dashboard and enjoy seamless phone operation and ideal viewing angles. And for added convenience, you get a mount, clip for air vent, and type C charging cable.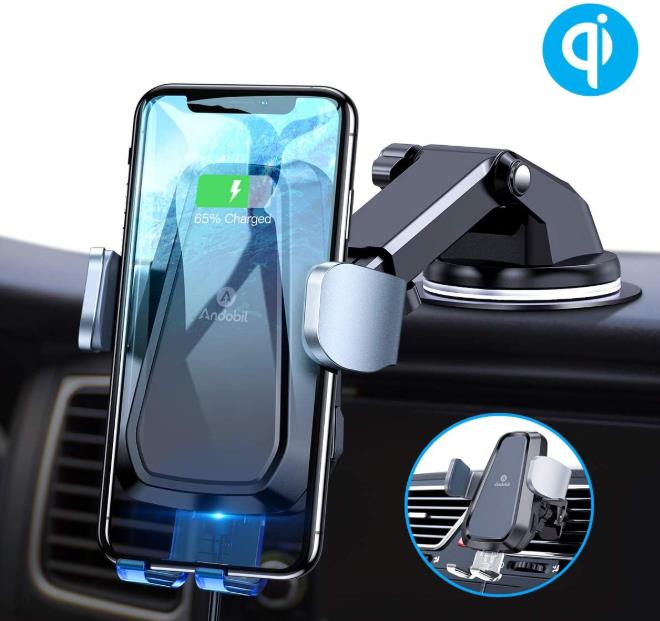 If simplicity is what you are after, get yourself this wireless charger. Since inception, it has become a favorite for most customers around the globe thanks to its stellar features. You get a CE and ROHS certified charger for everyday use.  Enjoy fast charging on your iPhone or Samsung smartphone. And like most premium wireless car chargers, you can use it on air vents, the dashboard or windshield.
Its ability to rotate 360 degrees allows you to choose between portrait and landscape viewing angles. So, make calls and use GPS hands-free without flouting traffic rules. Attaching your phone is as easy as pushing it and the clamp will automatically open and tightly hold your phone. What's more? It is case-friendly hence you don't have to remove the case when charging.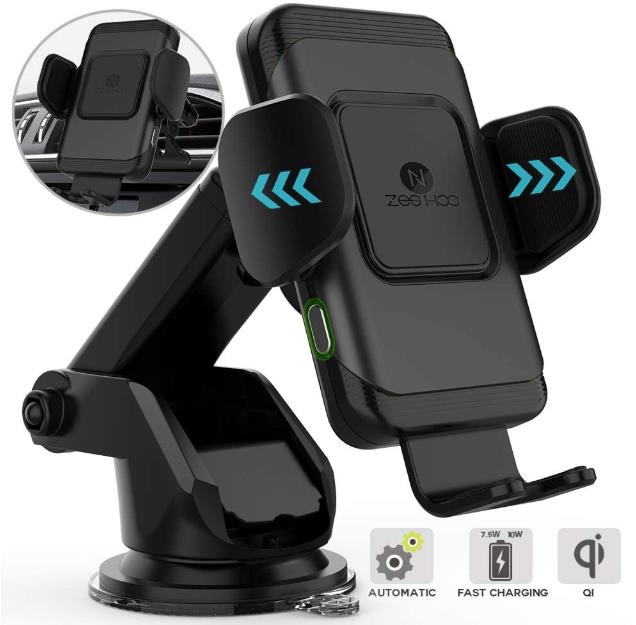 This type comprises of one-hand operation feature that significantly eases phone operation as you drive. All you have to do is push the phone and the clamp will open and automatically grip it.  The grip is tight even for fair-weather roads. In a bid to conserve energy, it will switch off when the phone is fully charged. The fast charging mode works on Samsung and iPhone lineup. Other brands charge at normal rates.
Regardless of how thick your phone case is, it will not impact wireless charging. And it is compatible with 2.3 – 3-inch smartphones. The powerful suction cup attaches the mount safely on the dashboard or windscreen. Plus, the holder rotates 360 degrees so you can choose the ideal operating angle.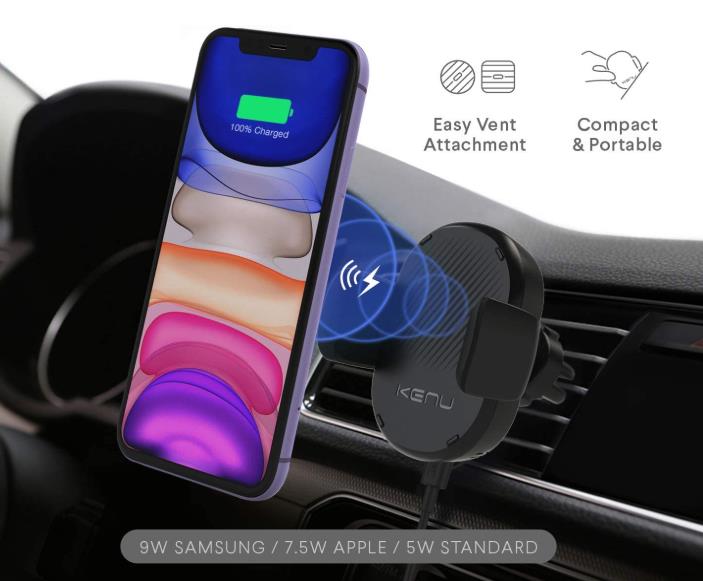 Kenu is revered for producing some of the best phone accessories, and this quality yet pricey wireless car charger is no different. Not only is it packed with much-needed features, but it is also a reliable option and provides a firm grip. It works optimally with cases with a thickness of less than 3mm. charging is a piece of cake: just mount your phone on the holder and enjoy stable wireless charging.
And if you own a Qi-enabled smartphone such as Samsung and iPhone lineups, you'll enjoy unmatched fast charging. It will securely attach to all conditioner vents in your car. The 360-degree rotation feature allows for portrait and landscape orientations. Besides, you'll video call, use GPS, and enjoy responsive face-ID on the go.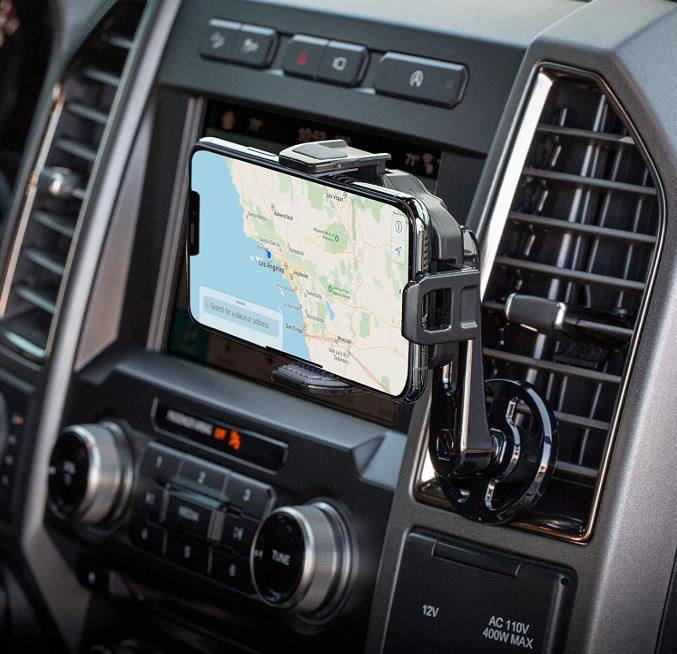 This minimalistic wireless charger is compatible with Qi-enabled smartphones. As such, you'll enjoy fast charging on your iPhone or Samsung phone. Its unique design not only blends with the interior of your car but allows uninterrupted airflow through the conditioner vents. With it, you are assured of a secure and tight phone grip.
Just push the lock/unlock button to attach or remove your phone or GPS device. You can mount phones or devices up to 3.5 inches. Whether you want a landscape or portrait orientation, this charger got you covered thanks to its 360-degree rotation feature. Besides, you can adjust the neck for close phone operation.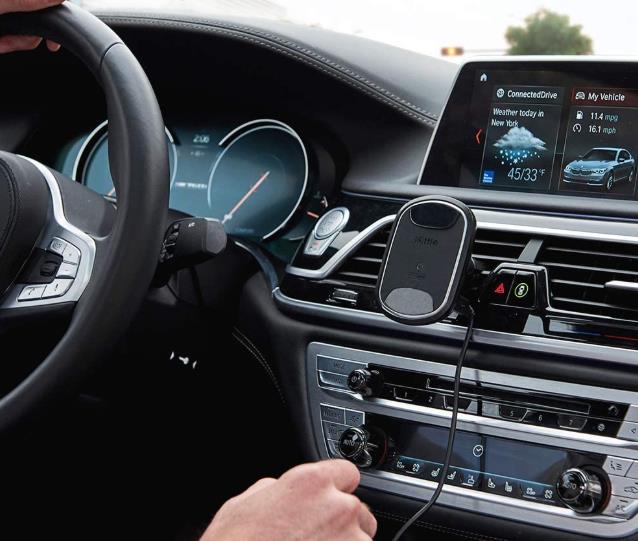 Lastly, we have the iOttie wireless car charger that comes with Qi fast charging feature. This is particularly a boon for Qi-enabled phone owners. With it, your Samsung or iPhone will enjoy fast charging on the go. To enable you to mount it accurately and achieve ideal angles, you are presented with an alignment guide.
The robust magnets on the mount securely hold your phone in place even on uneven roads. You can mount it on any air vent in your car. An extra USB port allows you to charge another device without affecting its wireless charging feature. For optimal performance, use a thin phone case
Final word
You don't have to drive with your phone low on battery. Get yourself either of the above wireless car chargers and enjoy seamless phone charging and use on the go.