Music is an integral part of life and of a truth, we all can't go a day without listening to one. Feel free to prove me wrong if you haven't listened to any music this month either individually or in a gathering.
Not many folks enjoy blasting music from a stereo. Don't get me wrong, I do not mean folks don't listen via stereo, we do – just that listening via earbuds is a preference.
So, it's a plus purchasing a phone that comes with an earbud. But in such cases as in the iPhone 12 series that has no earbuds, what's the way out?
For a brand like Apple, there are 3rd party companies in charge of their accessories so, the purchase is quite easier.
Without further ado, I bring to you the best wire Earbuds with the Lightning connector you can purchase for your iPhone 12.
Please grab a snack box and some juice (if there's none, opt for the imaginary one) for refreshment as I take you on a tour to the best wire earbuds – all at affordable prices.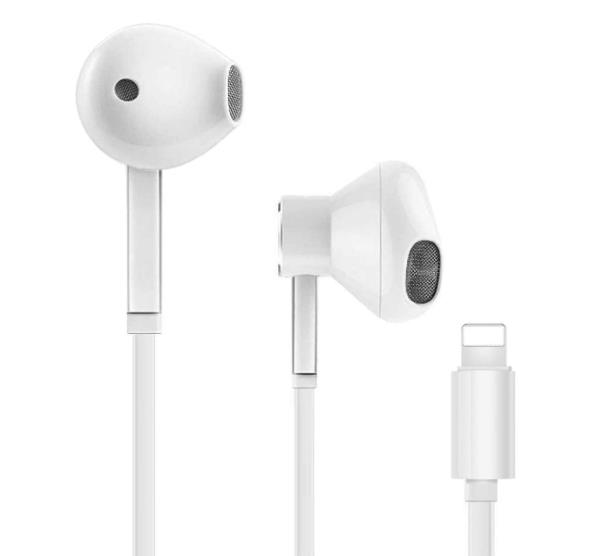 Key features
Wired in-ear headphones
HiFi audio stereo earphones
Multi-function controller
Easy to use
In terms of compatibility, the PIOPHONAX Earbuds with Lightning connector is compatible with a variety of product like iPhone 7, iPhone 7 Plus, iPhone 8 and 8 Plus, iPhone X and XSMax, iPhone 11 and 11 Pro and ultimately the recently launched iPhone 12 series.
Available in white colour, the PIOPHONAX earbuds are also compatible with all system, along with plugs and play.
With its tremendous design, you can pick calls and also listen to music simultaneously on your phone without having an adapter.
Also, the creative design of the PIOPHONAX earbuds does a perfect job in cancelling noises and delivering a wonderful sound.
Using the PIOPHONAX earbud is simpler than imagined. First of all, it is required that your phone's Bluetooth then, plug in your headphone to your phone and click "connect to cloud" from the pop-up notification that appears. Your iPhone connects automatically after the click.
There is a built-in controller that is used to pause or play music, increase or decrease the volume, play the next or previous track plus answer or reject a call as well as a high-quality hands-free microphone; all on the power cord.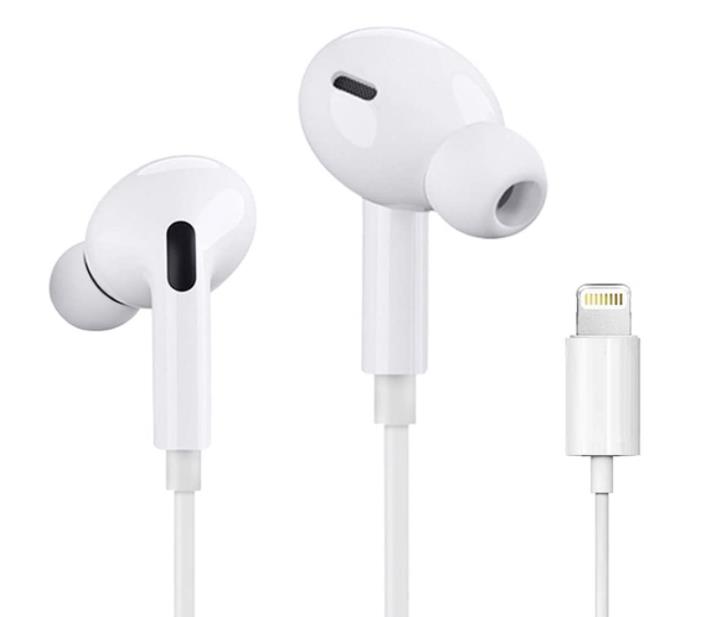 Key features
Built-in microphone & volume control
In-ear stereo headphones
Simple to use
The compatibility of the VERTEX STYLE earbuds spans over a wide range of Apple product including the iPhone 12 series.
The exquisite design of the VERTEX style earbuds makes it comfortable to the ears and won't cause any form of pain or discomfort while using it.
it has a Bluetooth headphone built-in handsfree microphone and a controller that enables you to perform a variety of actions like increasing or decreasing volume, play or pause music, switch to previous or next music.
Usage of the VERTEX style earbud is quite simple. All you need do is to first open your phone's Bluetooth, then put the headset into the phone after which a pop-up notification appears on your screen. Clock "connect with beats" voila! You are now connected.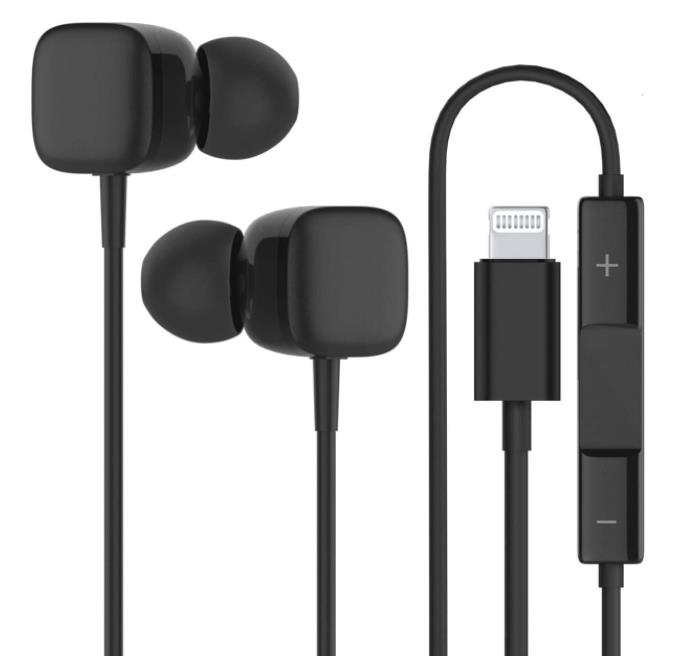 Key features
Light-weighted
Alluring sound
Wired in-ear earbuds
Sound isolation
Available in black squares, the Meifox earbuds have exemplary compatibility with a large product range from Apple.
Get set for a top-notch sound from Meifox with its built-in technology that produces alluring sound soothing to your ears.
For its noise control, the Meifox Lightning headphone does a perfect job in isolating sounds. On the flip side, you can increase sound, so you are left to hear natural low sounds and pure instruments at the same time decreasing loss of sound transmission.
Also, you can reduce distraction with the sealed acoustic design of the Meifox sound technology.
Be in control with the built-in controller and microphone function of the Meifox Lightning earphones. You can pause or play music, make calls, go to previous or next track with the controller.
It's super light in weight and easy to carry around and most amazing, it comes with a travel pouch.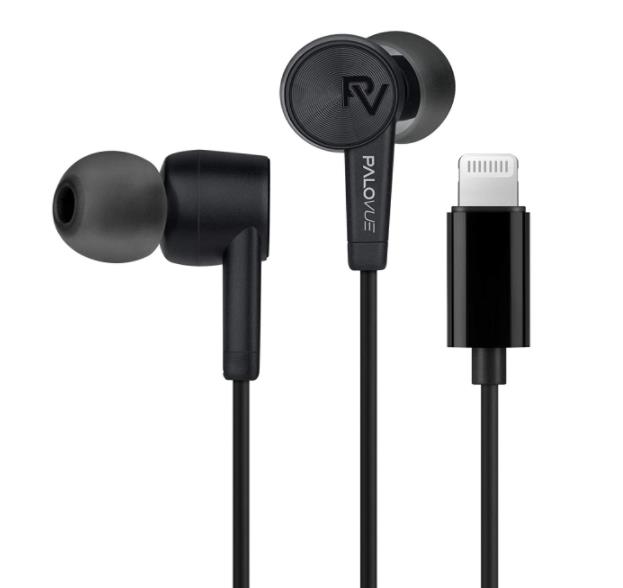 key features
simple control
Powerful audio
quality sound
The PALOVUE earbuds are designed specifically for most of the Apple products, iPhone 12 series inclusive.
With the 10mm effective drivers which help deliver great and profound bass tones, transparent mids and neat high-end frequencies be sure to enjoy a powerful balanced tone.
With the Lightning connection of the PALOVUE earbuds, you do not need an adaptor to enjoy the pure and clean audio from this earbud.
The simple control of the PALOVUE earbuds enables several functions which make operation swift and easier than before. The control is convenient and discrete for easy access.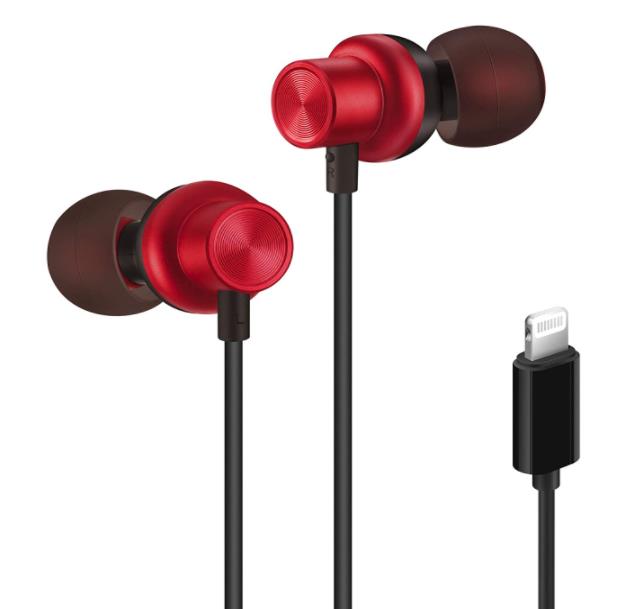 Key features
Enhanced sound quality
Snag-free design
Comfortable to use
Available in an alluring metallic red colour is the PALOVUE magnetic in-ear earphones and it is compatible with a wide range of apple products.
Do you want an earbud that takes sound a step higher and better? Then the PALOVUE earphones are the best bet for you. and to achieve this PALOVUE has an earl-flow plus in this regard.
The quality of this earbud cannot be compared to any other – matchless! it is top-notch and delivers an enhanced sound quality.
Unlike some other earphones where the wires are tangled together, the earl flow plus earbuds magnetically attach to one another so you can easily wear them around your neck.
With its snag-free design and ultra-slim weight, feel free to keep this earbud anywhere and be sure to have a tangle-free when needed for use.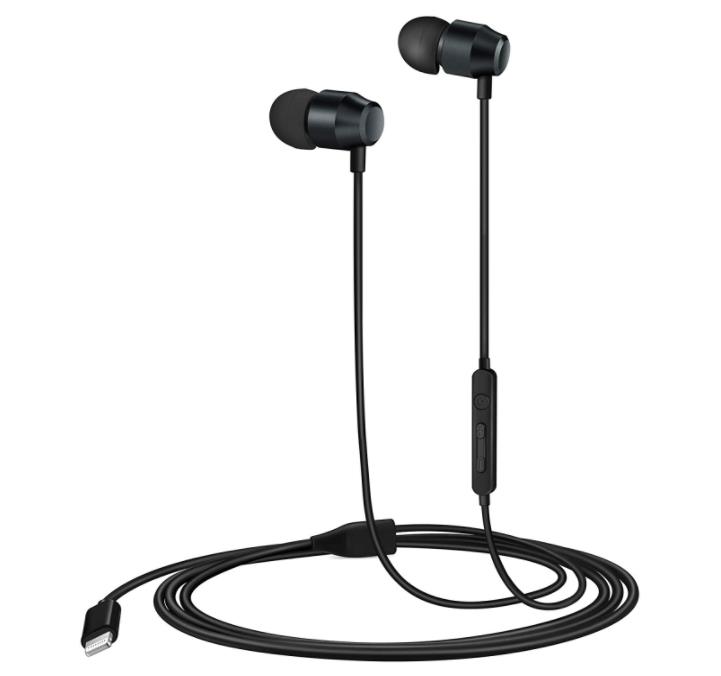 Key features
Magnetic earbuds
Control panel
High-quality sound
The PALOVUE magnetic earbuds are compatible with several iOS devices and it is available in metallic black colour.
Kiss tangle earphone wire goodbye as the PALOVUE magnetic technology makes the earbud tangle-free and easy to carry around.
Enjoy the multi-purpose control panel of the main button available in this earbud which makes control very easy. It has a built-in MEMS microphone that provides neat and audible sounds during phone calls.
It is ultra-slim and durable which makes it super convenient to carry around.
There you have it, 6 best wire Earbuds with Lightning connector for your iPhone 12. Go get one asap.