Is it just me? or perhaps you get that same feeling too where you are just so pissed at a cracked or broken screen.
"Not my bad, things got so busy and I did not remember to buy a screen protector for my recent iPad purchase" …really?
There is no beauty in going around with a shattered iPad screen – it makes no sense at all. And just so you know, that is just going to be an additional burden on you!
If after reading these tips and you do not do all that is within your means to purchase a screen protector (that is if you haven't got one already) for your iPad then you deserve some strokes from your tech-savvy.
So, get in here for some lessons on the best screen protectors you can purchase for your iPad Air 4 (2020).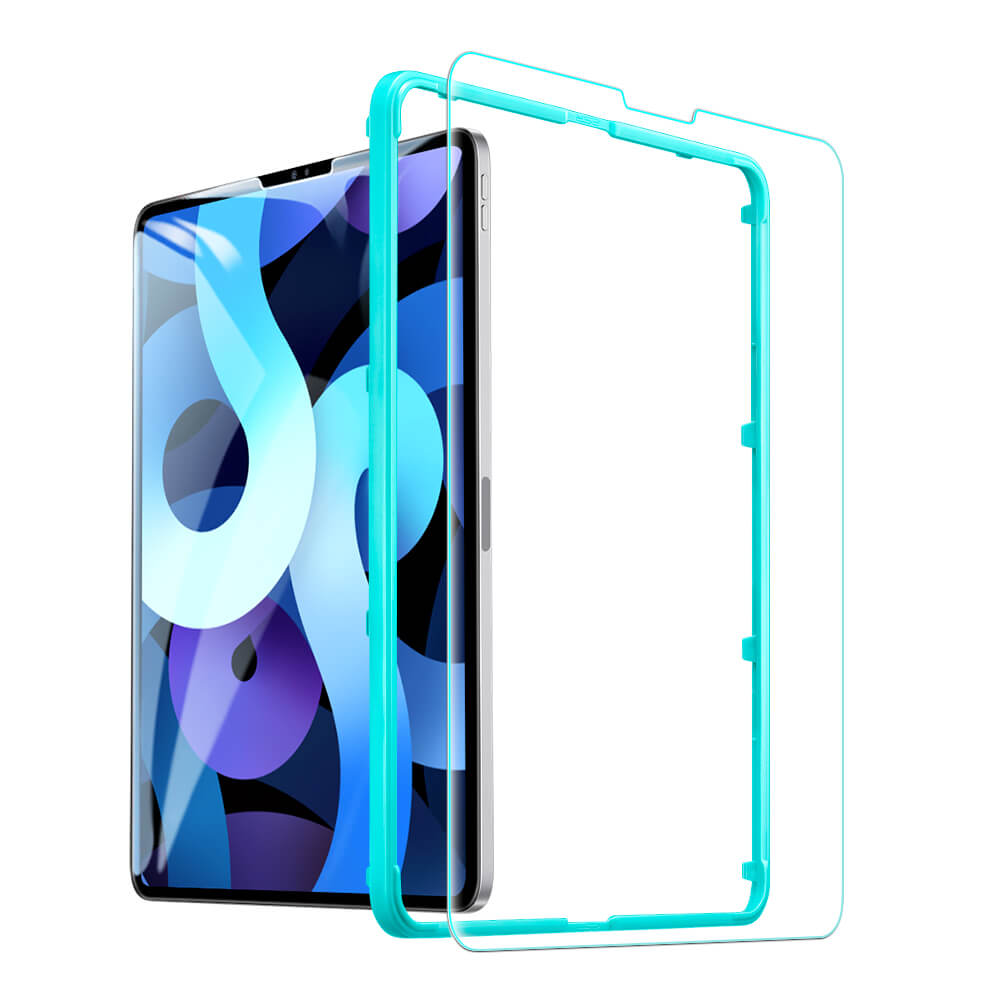 Key features
Ultra-clear tempered glass
Pencil & face ID compatibility
Simple installation
This is specially made for the iPad Air 4 (2020) and iPad Pro 11-inch (2020) thus, no other device will fit in.
Thinking of a screen protector that would display the exact image quality then this tempered glass is your best bet while at the same time shielding your screen.
With its ultra-thin design, be sure to have a smooth writing and drawing experience with your apple pencil. Also, there will be no smash on your camera as a cut-out has been made to prevent an impact on face ID.
So much for a simple installation of this tempered glass with its accurate alignment to your iPad screen.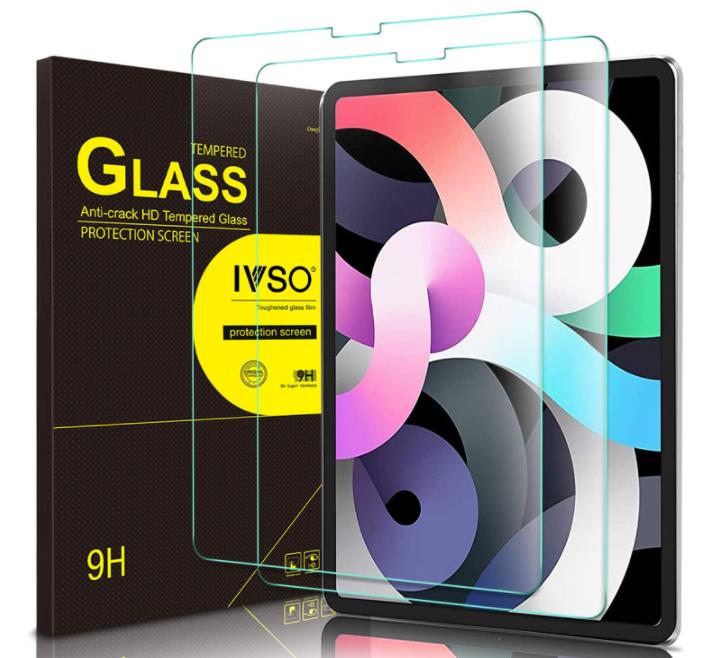 Key features
HD ultra-clear screen
Anti-scratch
Waterproof screen
Bubble-free installation
The IVSO screen protection is compatible with the new iPad Air 4th generation and the new iPad 10.9 2020.
With its full transparent high-quality glass, it helps maintain the image quality of your iPad at the same time delivering a crystal-clear screen.
Be sure to enjoy an ultra-thin nature of screen protection with this 0.25mm of IVSO. This is the thinnest screen protector I can recall so far. Expect it to appear super glued to your iPad screen.
You don't have to worry about those little drops of water that splatter on your iPad screen anymore as this screen protector shields your screen against the damages from the water splash.
Now, you can go about with that bunch of keys placed in the same carriage bag with your iPad without having to raise a brow thanks to its anti-scratch feature.
The installation is so easy and bubble-free when the instructions are rightly followed.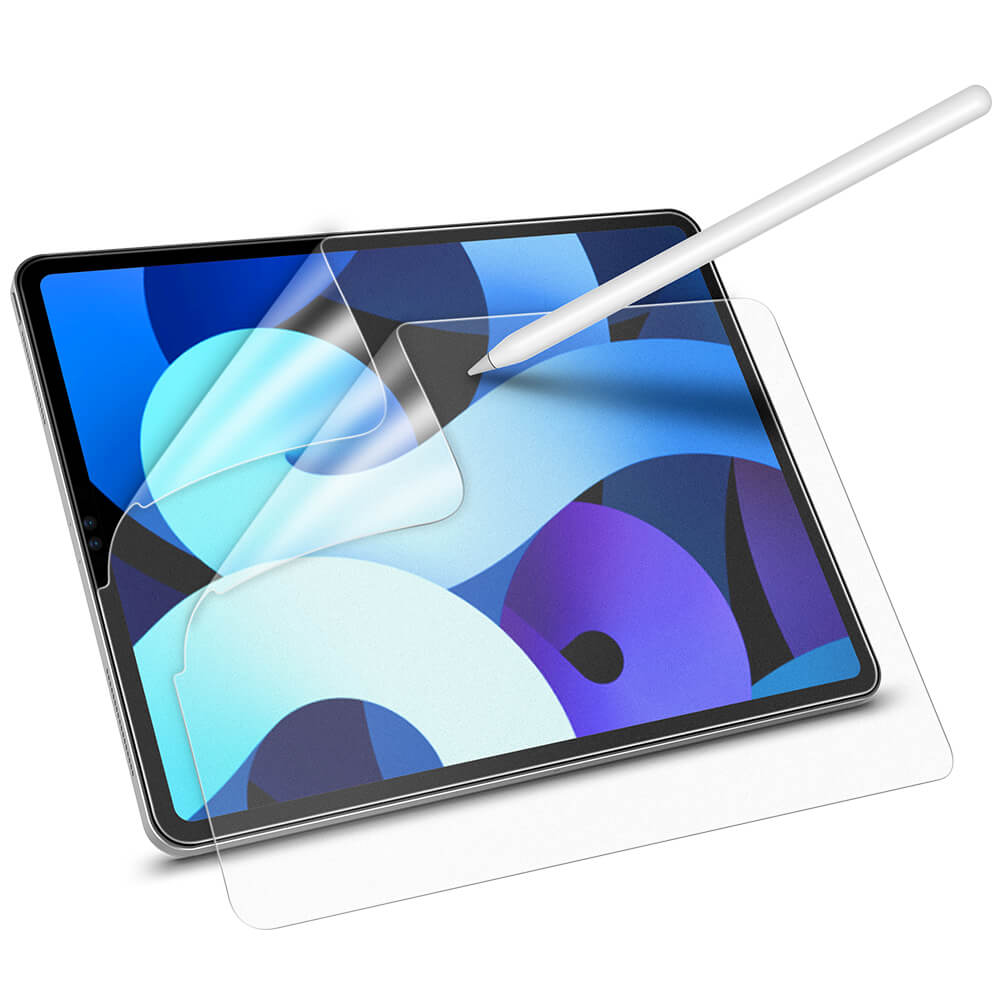 Key features
Pencil & face ID compatibility
Pen to paper simulation
Anti-glare and fingerprints
Facile installation
Specially designed for none other than the iPad Air 4 (2020) however, it is pertinent to note that this is not a 'glass' screen protector.
For what it's worth, the name has said it all, the same feeling you get from writing or drawing on paper is being mirrored here but with your apple pencil instead.
So much for the 0.13mm thickness. It is protective of any liquiform whatsoever, thanks to using a stylus.
Munch more on some chicken while you chat away and be sure to have no oily fingerprints on your screen. This protective screen also does a perfect job of keeping off external lights that hits on your screen.
Accompanied by full installation kits, follow the instruction manual and be sure to have a hitch-free installation.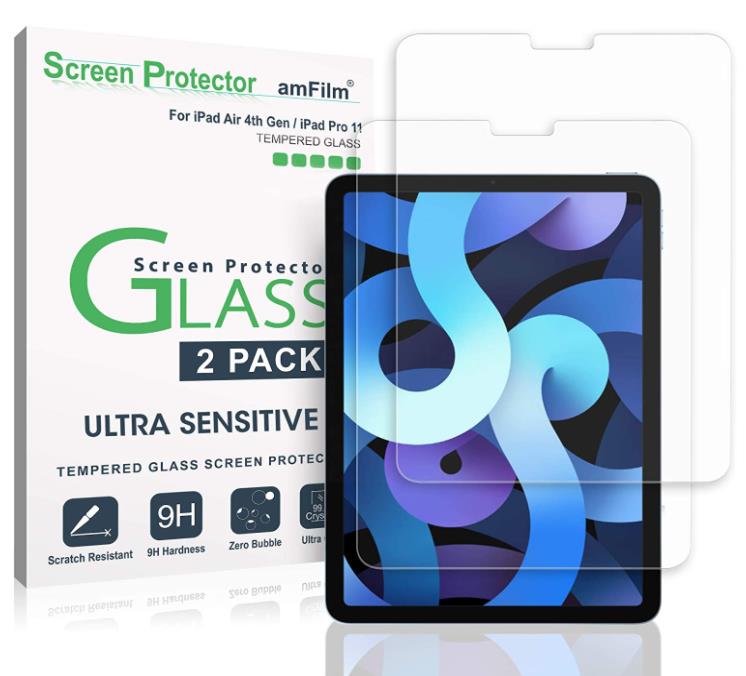 key features
Ultra-sensitive
Face ID & pencil compatibility
Easy installation
this amFilm glass screen protector is compatible with iPad Air 4 and the iPad Pro 11. The screen is specifically crafted to be ultra-sensitive to oil swipes and touches and your apple pencil.
It fully supports the use of your apple pencil on the screen. With this you can write or draw till forever.
At the top of the screen there is a notch cut-out for your camera, microphone and oil sensors which perfectly simulates your iPad screen.
Enjoy the easy installation of the amFilm glass on your screen.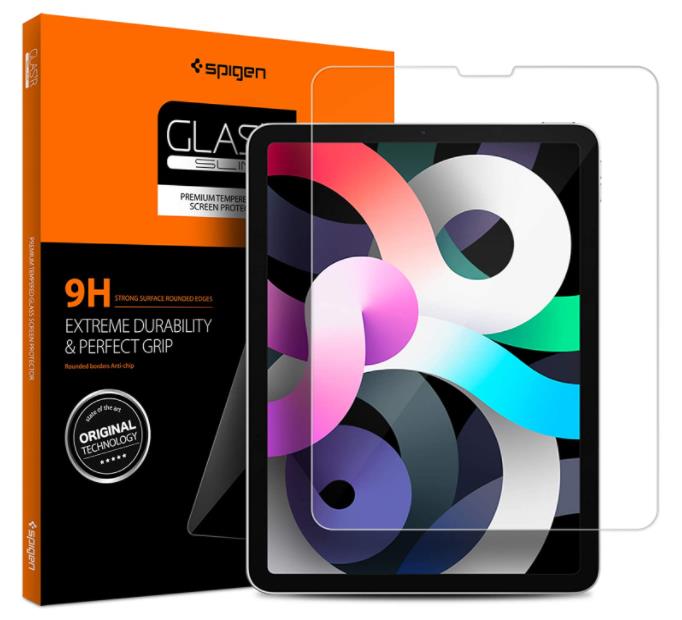 Key features
HD clear screen
Pencil & face ID compatibility
This glass screen protector is designed mainly for the iPad Air 4 10.9-inch (2020) and iPad Pro 11-inch (2020 & 2018).
You can boast of enjoying a crystal-clear view with this screen protector as it helps retain the originality in your image quality.
A cut-out has been made at the camera spot to prevent impacts on face ID. Since it is compatible with the apple pencil, feel free to engage your apple pencil on its screen.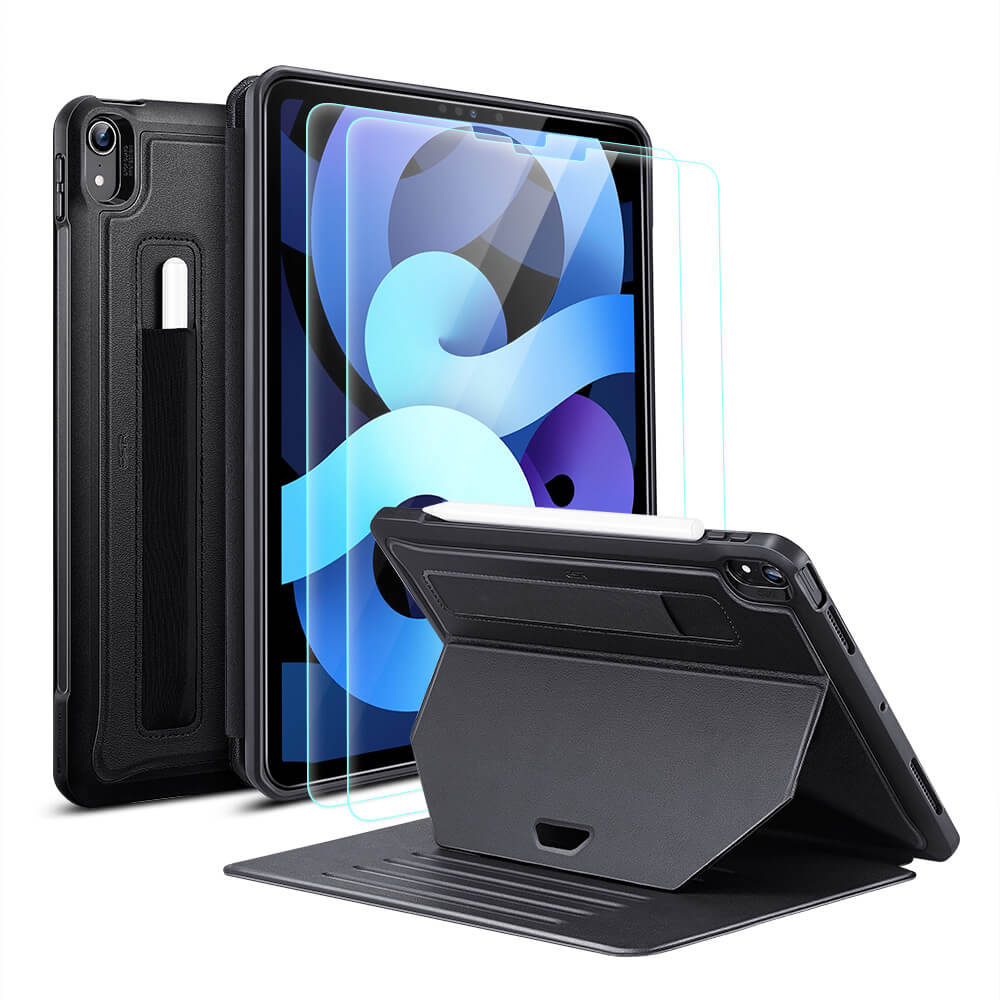 Key features
Stable & Multifaceted
Durable protection
Auto sleep/wake function
Smooth installation
This is compatible with only the 10.9-inch iPad Air 4 (2020). Although the name pulled a fast one on me, notwithstanding that was justified in its stability which supports several stand angles with underlying magnets to keep it in a static position.
Embedded within is an invisible magnet that magically (well, yeah) turns off your screen when covered and lights it up when opened.
With its tenacious shock-resistant polymer and multiple reinforced glass, you need not be afraid of any fall, scratches or drops whatsoever.
Full cleaning kits right here which renders an easy and bubble-free installation plus, you get a free alignment frame on purchase.
Why wait when you can try any of these out? Purchase any of these best screen protectors with immediate alacrity.