Screen Protectors are the next big thing after you own a device like the iPad 8. Helping you avoid the damage, these accessories have become an essential requirement. Of course, you don't want to mess your device screen up, though inadvertently.
Nothing will disturb you more than seeing your device screen screwed up with scratches and shattered by dropping. Adding to that is the extra cost associated with replacement and repairs, which altogether makes it overwhelming.
To avoid that we recommend you get your iPad 8 a screen protector. Now, with a multitude of options already present in the market, finding the one which is worthy of your investment can be a tough task.
In this article, we will throw some light on the seven best screen protectors for your iPad 8 in 2020 that are worth having.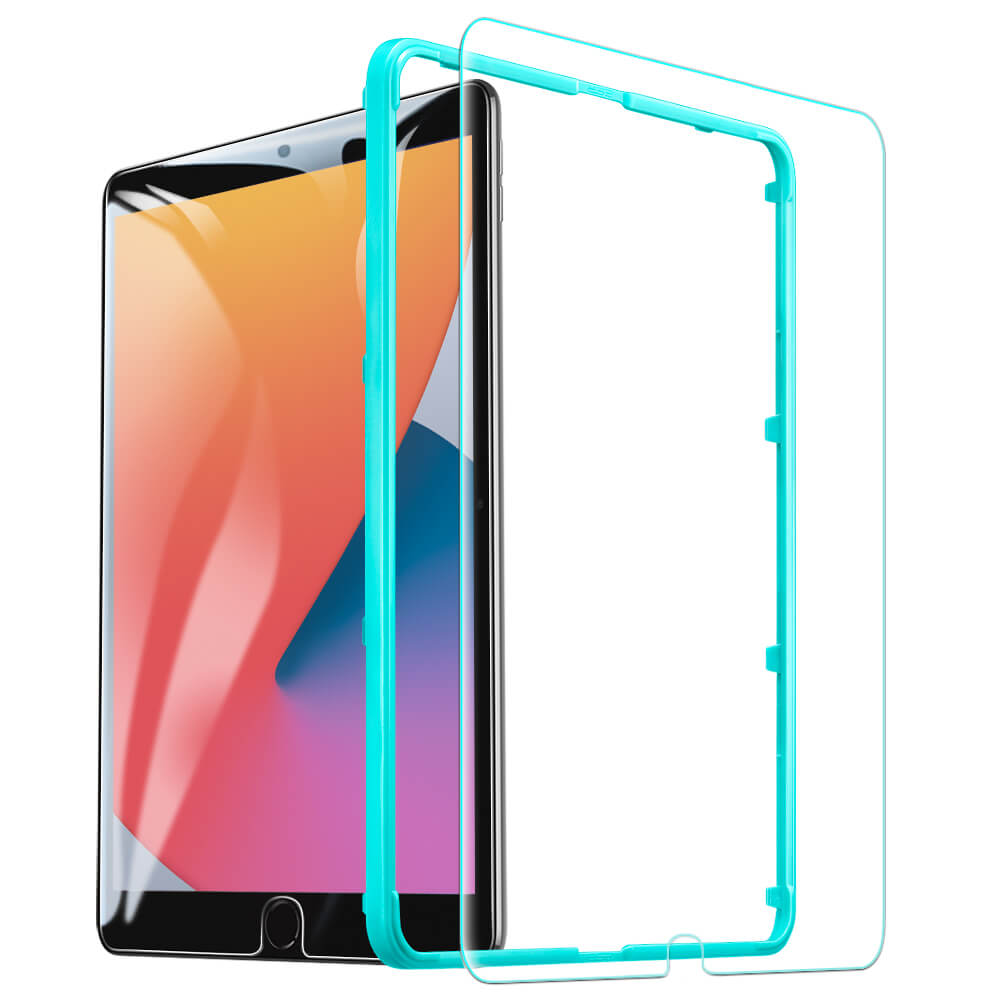 Pros
Compatibility
Easy Installation Procedure
HD Protection
Responsiveness
Scratch Protection
Number one on our list is the iPad 8th Gen Tempered Glass screen protector from ESR. Made specifically for the iPad 8thgeneration, this protector is not compatible with other screen protectors. If you think you would need to install it on other iPad models, you may not get results as effective as on iPad 8. The product is easy to install using a full cleaning kit which ensures a bubble-free and dust-free application.
The powerful protection with which it provides helps preserve your screen and front camera clarity. The glass protector is ultra-responsive and keeps the touch response alive. The product is triple-reinforced and accurately protects your screen against keys, cables and other hard objects. Available in both 1 pack and 2 pack, this screen protector is the best option for you and anyone looking to protect their iPad 8.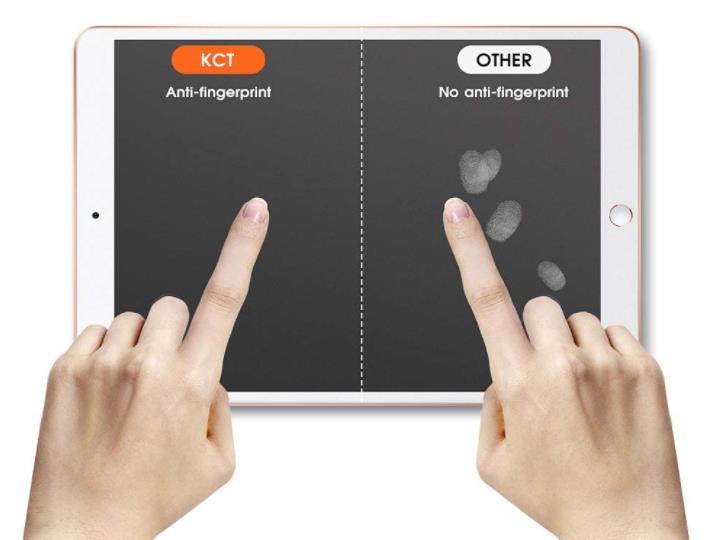 Pros
Compatible
Paper-like thin
Anti Glare
Easy to install
Oleophobic
This screen protector has been introduced in the market from the house of KCT Store. While helping you with its full coverage, this model of the screen protector will not apply to other iPad models. The protector is so thin that you won't even feel it is there. Protecting your eyes from glare, this one is the best option for you. This protector has been designed for users of Apple Pencil. You feel any issues while using this product.
The matte paper feels surface will help reduce the hassle fo holding the product and aid in writing and drawing. The product can be installed easily with the help of the installation kit.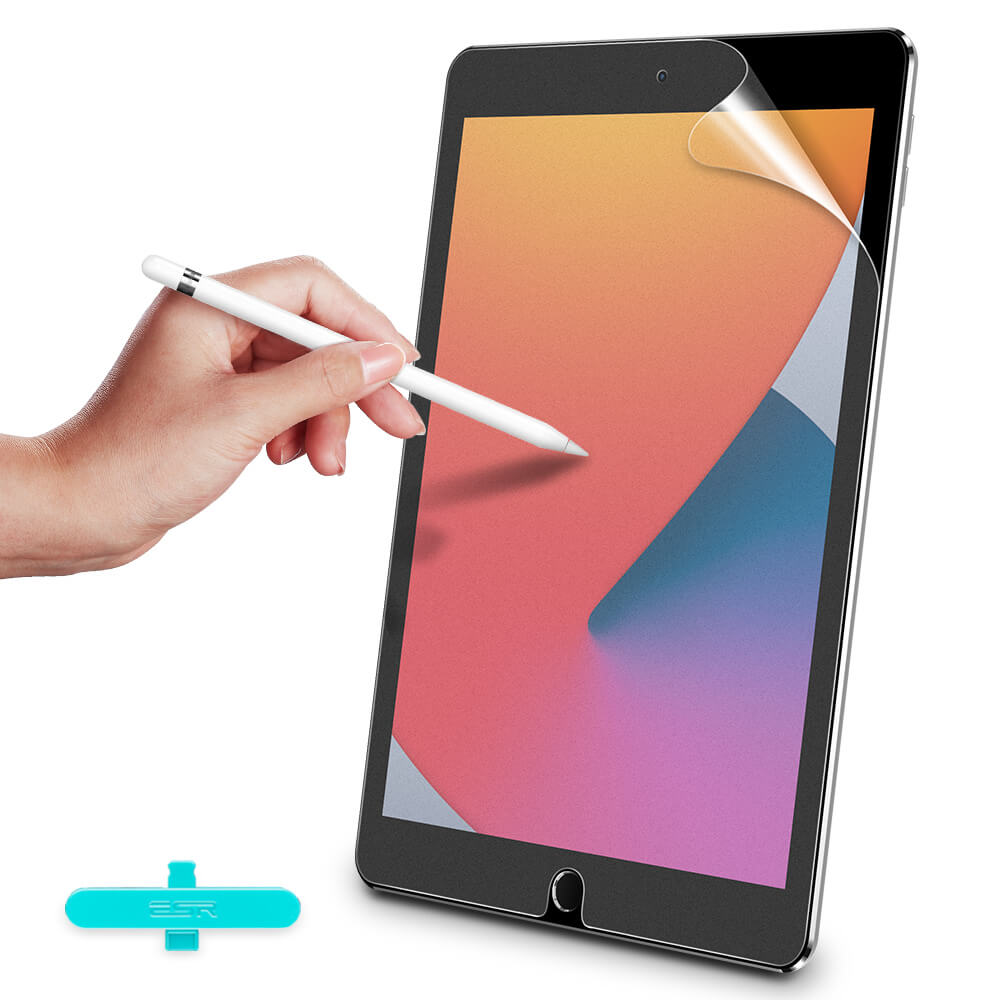 Pros
Compatible
Thin Screen Protector
Easy to install
Apple Pencil and Face ID compatible
Anti Glare and Oleophobic
This paper-feel screen protector from ESR is compatible with the iPad 8 2020 and not with other models. It has a specially treated surface that simulates the feeling of writing and drawing on a sheet of paper. Being easy to install, this screen protector gives bubble-free installation with detailed instructions. The screen protector is 0.13mm thick and ensure high-touch sensitivity with the Apple Pencil and the natural touch response. The precise cutouts on the surface ensure hassle-free installation and zero interference with the Face ID and the front camera quality. The product has been finished in matte which prevents fingerprints and reduces glare from both artificial and natural light.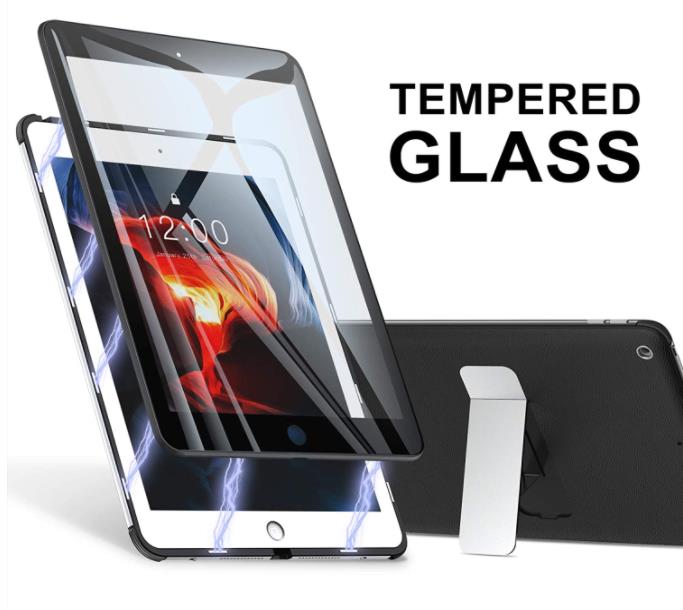 Pros
Compatibility with two generation iPads
Original Quality
Easy Installation
Professional Design
Well, if I had to choose the one out of this complete article, I would have certainly chosen this one. The ay how it looks and feels is simply awesome. You won't feel like your device functionality is hindered by any means. This protector is easy to install and has a full cleaning kit for effortless and bubble-free installation. Unlike other screen protectors, this screen protector keeps you away from the trouble of bracket fracture. You won't find trouble reaching to the outer ports and sensors or speakers with this product doing its job seamlessly. Unlike other screen protectors, this product has a magnetic button on the bottom thus helping users easily remove and attach this product whenever they desire.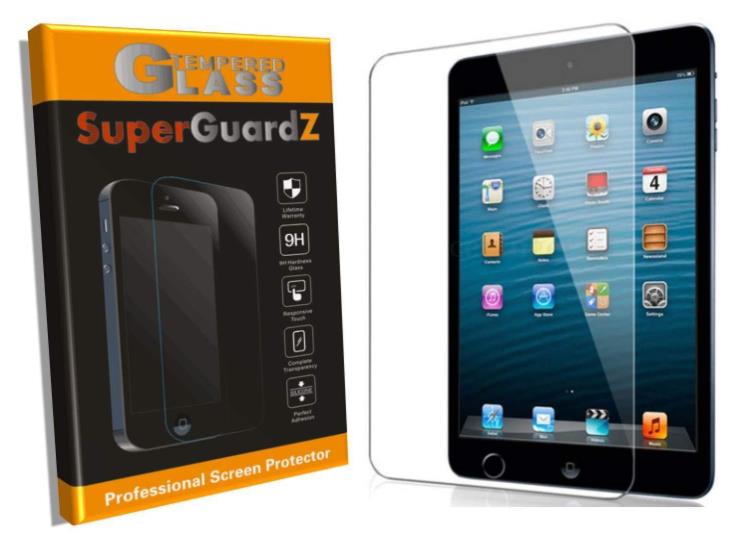 Pros
Tempered glass material
Super Clarity
9H Hardness
Anti-Blue Light
One thing that I love about this screen protector for the iPad 8 2020, is that it has the anti-blue light feature which helps reduce fatigue and eye strain. The installation kit which comes with the package helps in the easy installation of the glass screen protector. The product is claimed to be made from 9H hardness material which means it is super tough. The ultra clarity with 99% transparency is something that everyone should look out for. Again the screen protector is compatible with two generations of the iPad, the 8th generation and the 7th as well.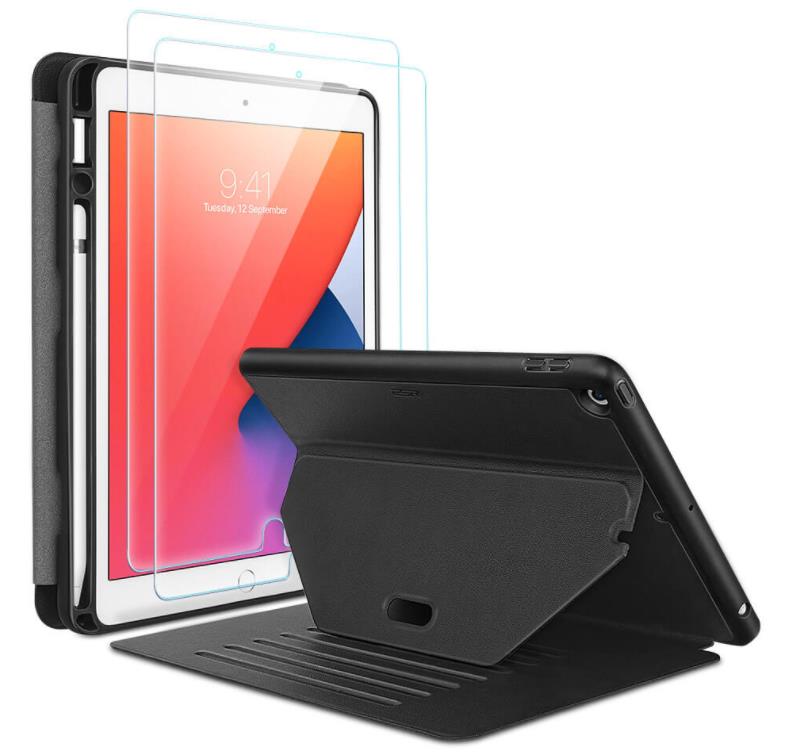 Pros
Compatible
Stable and Versatile
Easy to install
Auto sleep and wake function compatible
Strong build quality
Designed exclusively for the 10.2 inch iPad 8th Gen 2020 and the 7th Gen 2019, this screen protection bundle will not work with other models of the iPad. The product can support 7 stand angles and is comprised of powerful magnets that keep the stand locked in its place. The rugged shock resistant polymer and triple reinforced glass provide unparalleled protection against scratches, drops and more. This protector is easy to install and has a full cleaning kit for effortless and bubble-free installation. One more attractive feature is the auto sleep and wakes feature support. As soon as you open the front cover, the iPad wakes up and gets locked when you close it.
The final word
The Apple iPad 8 may not have seen many changes in the technological aspect, but it has seen improvements in the design aspect. Harnessing the full potential of the device, it is important to protect it with material as strong as its appearance. The list of screen protectors shared above are certainly the best in the market and can be chosen without any second thought. Still, make sure to take your choices and requirements into consideration.