The Pixel 4a is an excellent smartphone with great features. It is an economical phone that gives you more attractive camera features, good display, smooth operation, and lots more. The Pixel 4a is a flagship phone of the Google brand.
The smartphone is sturdy; however, the screen of the Pixel 4A is quite delicate and needs to be handled with extreme care. To avoid changing your smartphone screen often and to keep it looking clean, you should get a screen protector. Regardless of how careful you try to be with your phone, its screen is bound to show abrasion, little cracks, or becoming dull for overuse. Getting a suitable protector that will protect your screen correctly, and ensure the smooth operation of the phone can be challenging. For you will find a wide range of screen protectors for this phone in the market.
How to Choose a Suitable Screen Protector
People usually have various criteria and factors to consider when choosing a screen protector for their Pixel 4A. You may want to consider the following factor when choosing from the options available in stores.
1. The Materials used in making the screen protector
You should consider the material of the protectors based on different reasons. The screen protectors are usually made from plastic glass, tempered plastic, and hard plastic. To some people, they feel comfortable with the feel of some materials compared to others. They have different textures depending on the type of materials used.
You may also require some degree of toughness in a screen protector, which will depend on how careful you are with your phone. Some people can be rough, so the best hardest form of the screen protector will be preferred.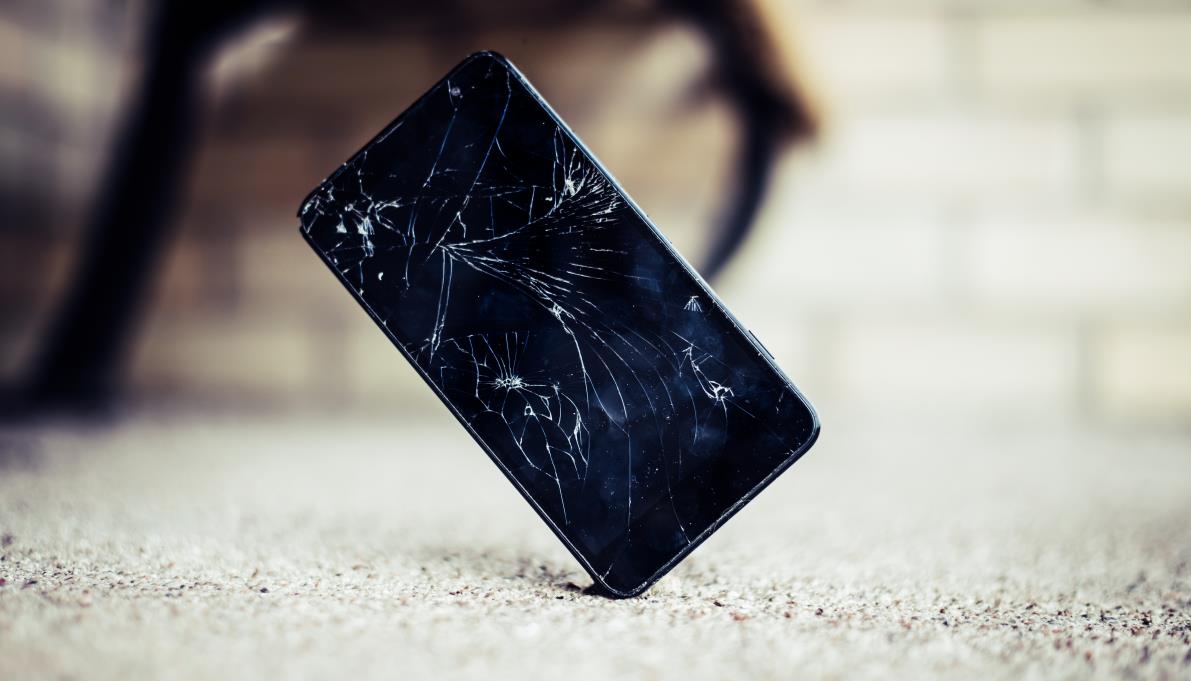 2. The price range
The price range of the type of screen protector differs, and you should buy a suitable protector within your budget. Note that you can find quality screen protectors for any budget range, so look for one with great features at your budget range.
3. The durability of the screen protector
Another factor to consider is that the screen protector is durable. You do not want to keep buying a new screen protector for your Pixel 4A when it wears out. Some screen protectors start peeling off, giving your phone an unappealing appearance because of its poor quality.
4. Check out screen protector reviews
One of the best ways to know about screen protectors is to read customer reviews on tech platforms. Here customers will post their experiences using these screen protectors on their Pixel 4A. With the knowledge from this platform, you will get to make suitable decisions based on available choices.
There are many options for screen protectors for your Pixel 4A smartphone, and using these factors to consider which one to buy will help you eliminate the undesirable ones.
Here, you will find details of the top screen protector, according to experts and customer reviews. You can choose any of the protectors for your Pixel 4A smartphone screen.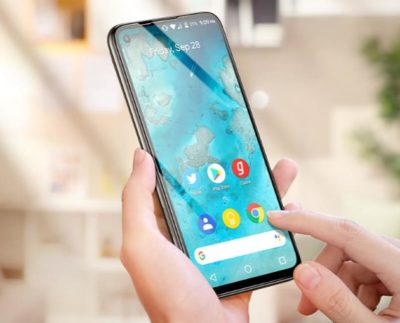 You will enjoy great comfort using your Pixel 4A smartphone with this screen protector. It covers all the areas of the phones adequately, including the edges. The screen of your smartphone is protected from severe damages because it can withstand intense pressure.
The materials used to make the screen protector give it a unique, smooth feeling like touching your phone's screen. It does not leave signs of fingerprints on the phone, giving it a clean surface always.

Pros
Fingerprint resistance
Easy to install
Easy to clean with cleaning kits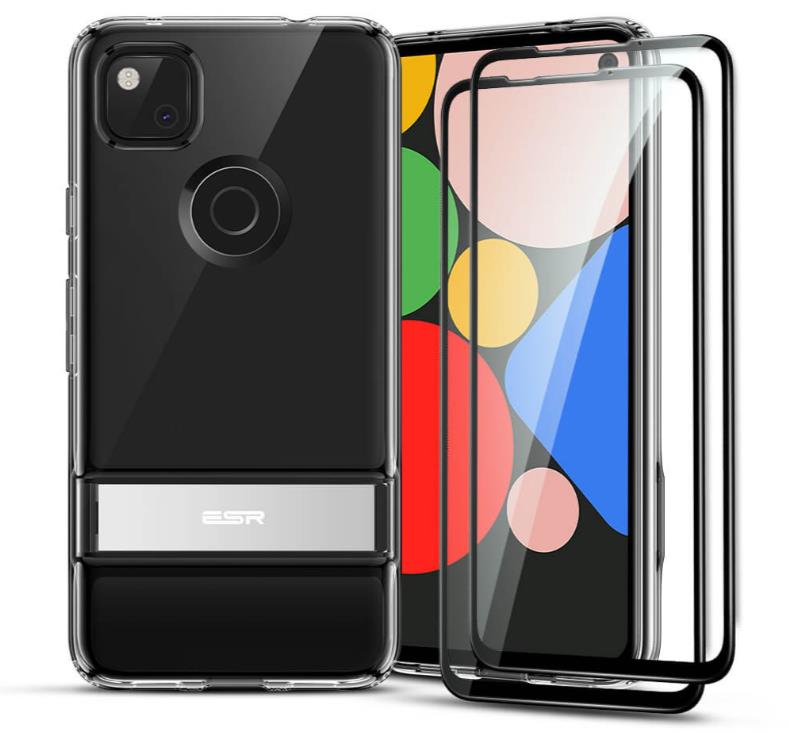 You will want a screen protector that will offer you great flexibility and strength, which you will get with this screen protector. It provides you with full protection against bumps and can withstand a load of up to 5kg.
Enjoy exceptional comfort and flexibility, for you do not feel the impact of the screen protector. It is durable, and thus a wise investment if you do not want to change your screen often or keep buying a screen protector. You can keep your screen clean all the time with just a wipe.

Pros
Fingerprint resistance
Adjustable stand
Strong and flexible
Kickstand supports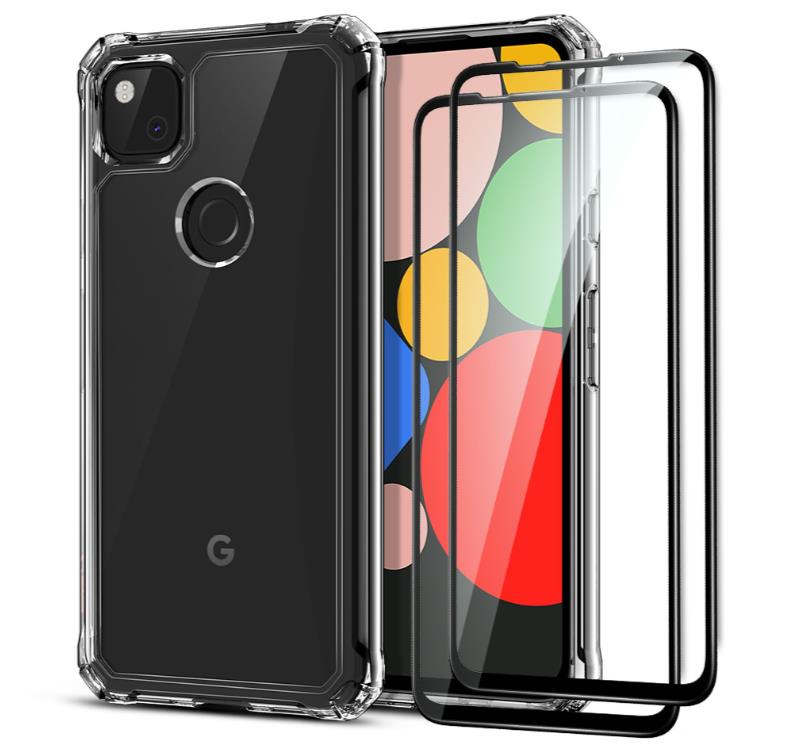 This hybrid screen protector for your Pixel 4a provides military-based protection for your screen. It offers overall protection from your screen and a heavyweight on the smartphone. The screen protector does not affect your Pixel 4A and keeps it looking new all the time.
You can handle your Pixel 4A comfortably, and it feels smooth with your fingers on the screen. It is one of the best screen protectors for the money to keep your Pixel 4A safe and in good condition for a long time.

Pros
Hybrid protection
Fingerprint resistant
3x stronger protection
Useful Tips
You may want to fix the screen protector on your Pixel 4a on your phone by yourself. If you have not done it before, you may find it difficult, and it will make your phone looking and feeling rough. Please take it to a technician to fix your phone.
You can also find videos online to show you how to fix screen protectors appropriately.
And also, because you have a screen protector, it does not mean you should be careless with your phone. Always keep your phone away from heat, water, and sharp objects. Before you buy a screen protector for your Pixel 4A, ensure that fits into your screen.
Final Thought
Investing in a screen protector for your Pixel 4A is vital for the durability of your phone. In the long run, it helps you save money from changing broken screens, or inferior screen guards. You can make the best choice from the number of screen guards available, following the guidelines and the screen protectors for your Pixel 4A stated above. The screen protector should be the vital accessory to consider when you get your Pixel 4A.