After so much anticipation, finally it's here. It looked like 'forever' and I couldn't have imagined waiting for a day extra for the iPhone 12 series to be up for purchase.
My excitement knew no bounds when my doorbell went "Ding! Ding!" I almost twisted my ankle in the process. I gladly signed my purchase note from the delivery guy and got my package.
Initially, I was stuck on which of the iPhone to settle with, as all four looked chic and I could not get my eyes off them all. I don't know if you experienced such while you made your purchase.
Soon, I began to outweigh the four models and eventually, I was left with just two (iPhone 12 pro and iPhone 12 Pro Max) to pick from. Based on the features that I prioritize over some others, I was finally left with one option – the iPhone 12 Pro Max.
I eventually ordered the iPhone 12 Pro Max and I am glad I made the right decision because I am super loving it! You should be able to relate if you have purchased yours as well.
As I grabbed my reading chair to unbox my new purchase, I gyrated in excitement and almost fell with my iPhone 12 falling unto the ground – oh my! …the rug is a lifesaver.
I have been checking out the features to confirm my speculations and yes, I promise you it is exactly as the speculations say – nothing different.
My excitement soon began to wane and right there I realized something was missing and needed to be purchased with immediate alacrity before I ruin my iPhone 12 – as you know, I can't deal with a broken screen.
Trust your tech-savvy to surf the net for the best of screen protectors you can use for your iPhone 12 Pro Max.
Ps: I did not miss my order of tasty chicken and chips. Don't worry if you don't have something to munch on, I'd gladly share mine.
So, let's dive right into the best 3 deals of screen protectors you can purchase for your latest iPhone 12 Pro Max purchase.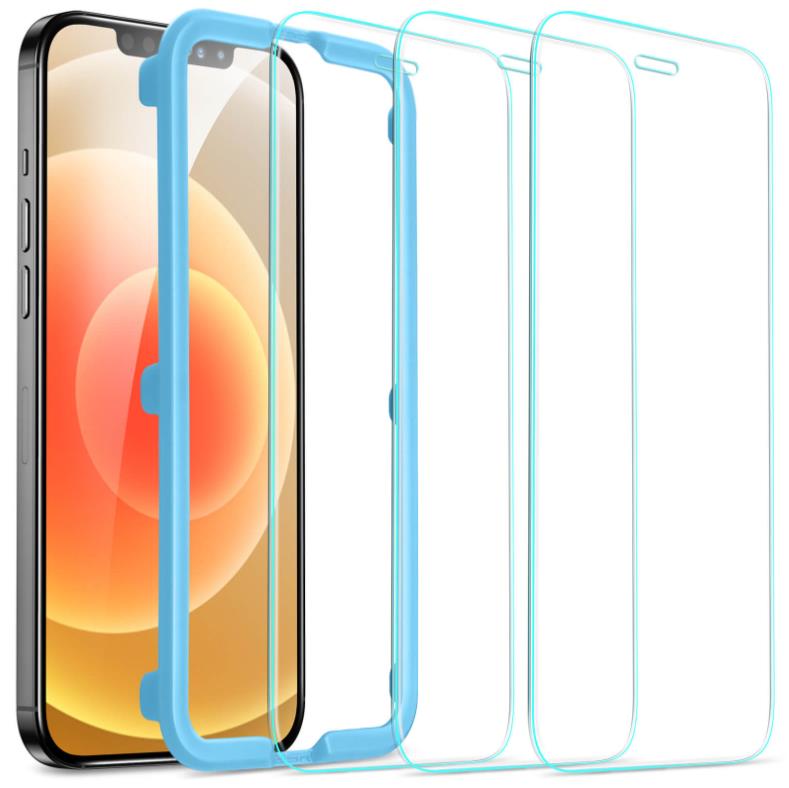 Key features
Multi-stability
Face ID compatibility
Hassle-free installation
This iPhone 12 Pro Max tempered glass screen protector is coming as the first deal because it is only compatible with the iPhone 12 Pro Max. it will not fit in for any other model.
Just at the notch area of the protector screen, you can see a space right there which has been accurately cut out in order for you access the face ID for an effortless unlocking of your screen.
With the multi-strength of this screen protector, be sure to have your device protected from pressure up to about 5kg thereabout – that's a whopping one!
The installation is way easier than you can imagine. It comes with its cleaning kits and installation frame to give you a hassle-free installation.
Key features
Privacy protection
Multi-sturdiness
Simple installation
Case compatible
Whether you are on a train or in a social gathering, not everyone is comfortable with someone peeking into their phones. Perhaps, I should speak for myself – I do not like it!
Just as spelt out in its name "privacy" I hope you are ecstatic about this thrilling feature of this case. Now, the privacy filter of this screen protector will help keep out prying eyes and nosey chaps off your screen.
Although, the backlight of your screen may be somewhat darker in shade than the usual brightness however, you can always adjust the brightness to your designed shade.
Get ready to have your iPhone 12 Pro Max on steady protection as this screen protector boasts of enduring up to 5kg of pressure
The use of this privacy screen protector just gives your iPhone 12 Pro Max case just more than enough space to fit in at the edges.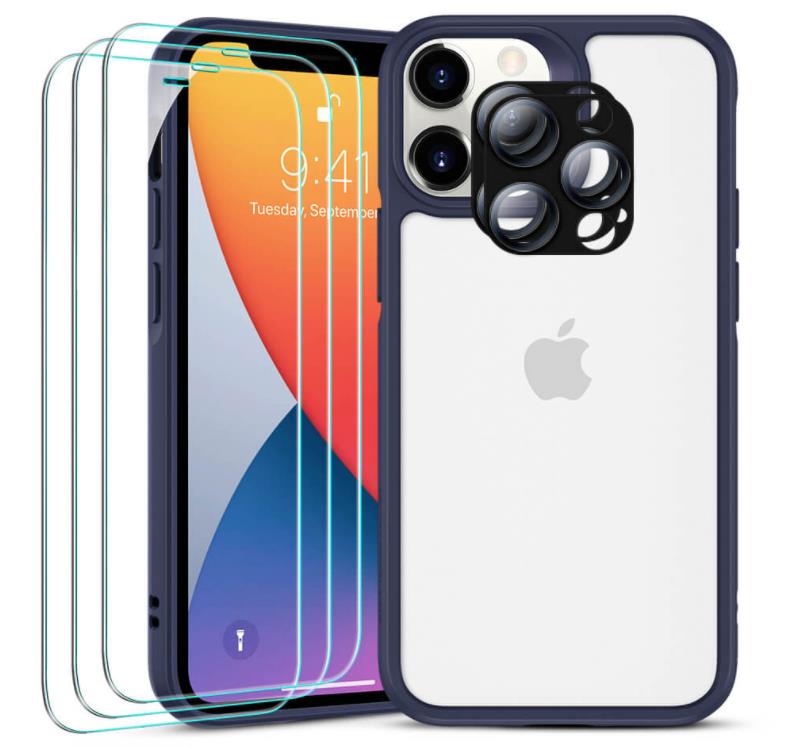 Key features
Shock-absorbing corners
Sturdy tempered glass
Smooth installation
If I am to go by the common cliché, "we save the best for the last" then drum-roll for the 3rd deal – iPhone 12 Pro Max all-glass protection bundle. This cliché proves absolutely true as you will read in the features below!
In terms of compatibility, this all-glass screen protector is specially designed and compatible with the iPhone 12 Pro Max 6.7 (2020) and no other model. Yeah, feel free to wave your pro max in the air right where you are (if only you are purchasing this particular screen protector).
The toughness of this screen protector is able to resist all forms of scratch and unwanted dents on your phone camera, screen, or even the back of the phone – yeah, it has an extended duty to the back of your phone.
Apart from this screen protected been "all-glass", one other feature that stands the screen protector out amongst its pair is its ability to absorb shock. The corners are well stifled on its flexile polymer casing which helps guard your iPhone 12 Pro Max from 'falls or drops'.
For the installation, don't sweat it as it comes with a cleaning kit and an installation casing which helps for an effortless and bubble-free installation.
I cannot imagine myself not having any of these screen protectors mentioned above on my screen, perhaps the screen of my iPhone 12 Pro Max would have been shattered beyond recognition. That would have been a sorry tale that you would never want to listen to.
Now, having purchased this screen protector, I can gladly flaunt my iPhone 12 Pro Max around. You can choose to follow suit too by purchasing any of the aforementioned screen protectors for your iPhone 12 Pro Max.
Join the bandwagon today!