The gorgeous 12.9-inch display of iPad Pro (2018 model), with no doubt, needs the best protection. To get the most out of your iPad device, you have to protect it with a good screen protector. Therefore, we've rounded up the best screen protectors for iPad Pro 12.9 2018. In this guide, we will provide you some tips on how to choose the right one.
Things to Consider When Buying a Screen Protector
Durability
Make sure to pick a screen protector that is strong, durable. Choose a product that is wear-resistant. The plastic screen protectors are more prone to scratches than glass screen protectors.
Material
Generally, screen protectors are built with three types of material: tempered glass, thin plastic, and hard plastic. Tempered glass will protect your screen when a drop happens. A thin plastic glass doesn't offer much protection against bumps and drops. The hard plastic is strong and durable and provides complete protection.
Size
Make sure to choose the right size of the screen protector for better protection against scratches. A right-sized protector will cover the whole display of your iPad Pro. Also, pick the one that will not affect the phone's touch sensitivity and enable you to reap full visual benefits.
Cost
Make sure to check the reviews of the product before buying a screen protector. The product reviews can tell you about the reliability and durability of it. One thing you should keep in mind is that a high price doesn't ensure the high-quality of a product. It is advised to choose a reliable product form a well-known brand than spending too much money.
Here's a list of the best Screen Protectors for iPad Pro 12.9 2018 model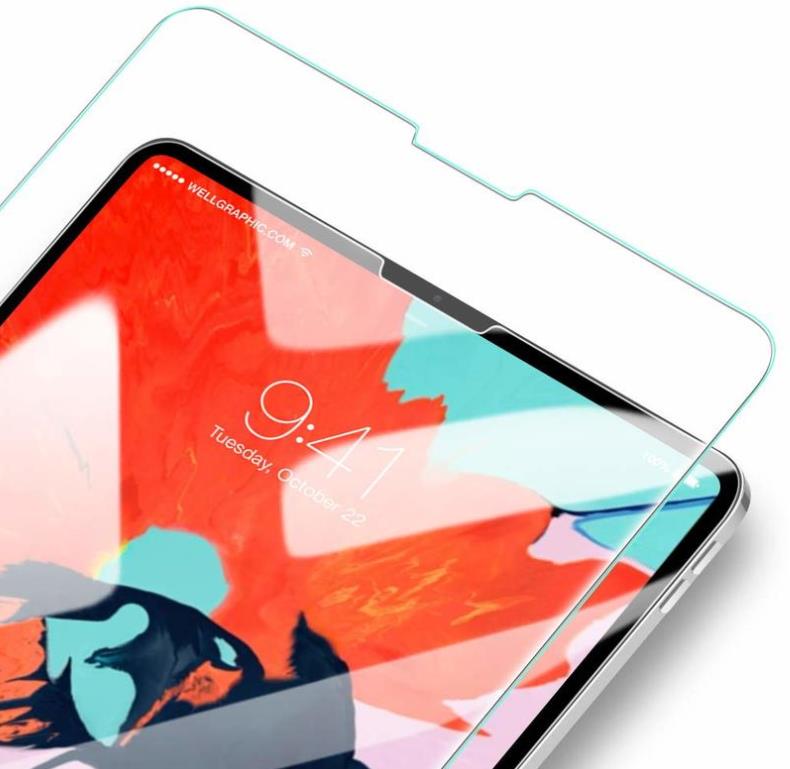 This product is specially designed for iPad Pro 12.9 (2018 model). This tempered glass screen protector offers HD protection while ensuring the microphone cutout doesn't affect the audio quality. The product is 0.3mm thick, allowing seamless face recognition. It is Apple Pencil compatible that maintains high-touch sensitivity for apps.

The product protects the front camera against scratches while preserving the original HD retina quality. You will get an installation manual within the package along with dust removal stickers. If you want to keep your amazing iPad Pro safe and secure, purchase the Tempered glass screen protector from ESR at reasonable prices.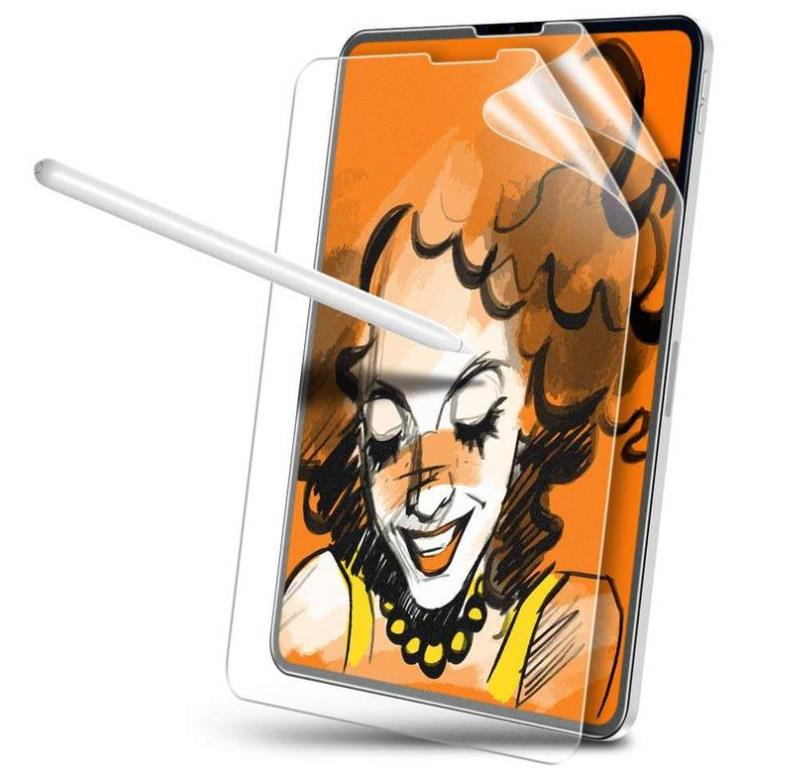 This product from ESR Gear is an ideal choice when it comes to the right features for protecting your iPad Pro 2018. It has a specially-treated surface for smooth writing and drawing. With the installation kits and manuals, it is easier to install the product. With a matte surface, you can easily protect your phone's screen from glare and fingerprints.

The product is fingerprint-resistant that helps reduce glare from natural and artificial light. Features precise cutout for both microphone and front camera, the Paper-Feel Screen Protector shields both the components from impact without affecting the audio quality and Face ID functionality.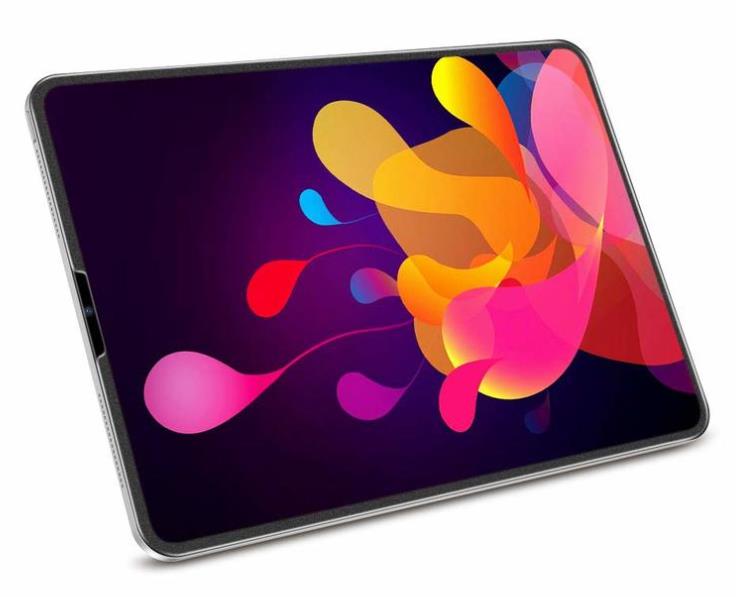 If you are looking for the best screen protector, iPad Pro 12.9 2018 Matte Screen Protector is the one that you need to have. It is only compatible with Apple iPad Pro 12.9". You cannot use it with other models. It comes with Apple Pencil & Face ID compatibility.

It maintains high touch sensitivity with only 0.13mm thickness. It provides the unaffected sound quality and face recognition with large camera cutouts. A detailed instruction guide is provided with a full installation kit for easy installation. With this price, it is the best-designed Screen protector for your iPad.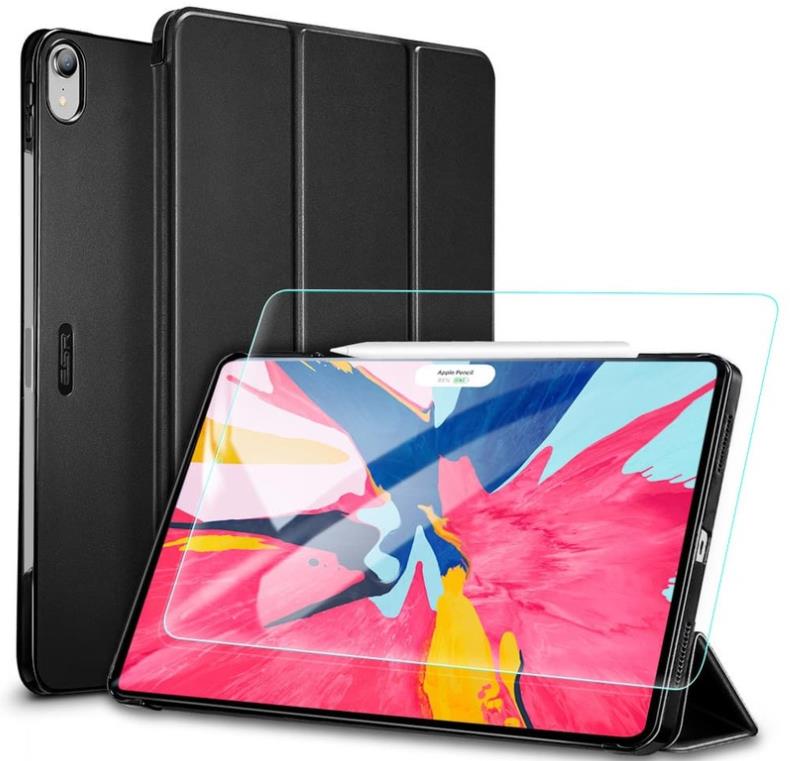 If a classic design is what you are looking for your iPad. Then, iPad Pro 12.9″ 2018 Full-Coverage Protection Bundle at ESR is the right choice for you. Only compatible with this model. It provides the full coverage combo including Yippee Trifold Smart Case and Tempered-Glass Screen Protector.

It provides the edge to edge protection to your phone. With the compatibility of the 2nd Gen Apple Pencil and Face ID, it comes with the best designs. It comes with the best quality material which is light weighted and does not affect the sound quality. Being pocket friendly with high-quality it a must-have screen protector.
Final Words:
Picking the right screen protector will help you in the long run. A good protector shields your iPad Pro against scratches, drops, and bumps. Also, it ensures that your phone stays in its most pristine condition. There are a range of products available in the market and choosing one from so many options can leave you confused.  All the products we mentioned above have amazing features. Leave a comment in the comment section below on what things you consider when choosing a screen protector. Thank you for reading this article!