Pulling a stunt on a tech-savvy like me, do you think it would worth your while? Well, just so you know, I work round the clock to make sure I do not miss anything on new gadgets or services when they are out.
It is quite difficult but I have to be up and doing as regards tech devices just so I can come up with great write-ups for you that is reading.
If you ask me, I would say the iPad Air 4 (2020) is a great device you should look out for and you should get it. Just so you don't miss out on the happenings, I would give you an insight into what this is all about.
The first thing that should come to mind when you are purchasing a new device is how to protect it. So, I would say, think of purchasing a screen protector for your iPad Air 4 (2020). It is so important than anything else.
Think of it this way, what if after your iPad air 2020 purchase and it falls, it gets broken or the screen gets distorted, you would have to start thinking of ways in which you can repair the screen and that will cost you some bucks.
So, before I go into the types of screen case that is the best for this particular iPad, I mean, the iPad air 4 (2020), I would like to share with you those things to look out for when choosing a screen protector.
It helped me a whole lot and I know It can help you too.
Enjoy!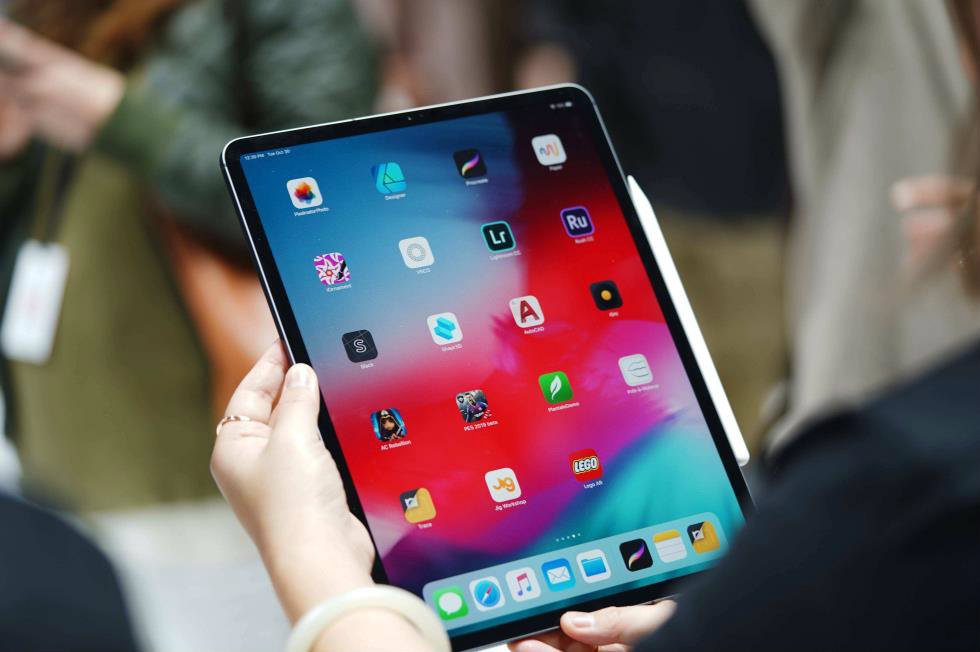 You want to look out for the following when you want to purchase a screen protector for your iPad Air 4 (2020).
Nature of material
There are various forms in which screen protectors can be made. Basically, 2 forms to be specific. First, is the plastic-like glass, which is of two types, the thin plastic or hard plastic. The second being the tempered glass.
Just as the name projects, the thin plastic-like glass may not do justice to giving your iPad that maximum protection needed.
On the other hand, the hard-plastic glass would up it's game by delivering a higher quality of protection while the tempered glass would be the best "go-to" guy.
Size
Just as the iPad sizes vary so, does the screen protectors too. It is not a "one size fits all" so, be sure to purchase the best fit for your iPad air 4 (2020).
Quality
If you ask me, it is quality over quantity any day. so, when looking to make a purchase, be sure to do the same.
Shelf life
Virtually everything in existence has its own lifespan same applies to the screen protector. While the hard plastic seems to have the longest life span, it has its downside too, as it poses rigid when it comes to repairing.
On the flip side, the thin plastic-like glass screen protector shows a downside when you begin to notice a little fold at the edges.
Although being the best of the three, the tempered glass on its own is brittle. So, you have to be extra careful if you would be settling for this.
Pattern
When you are looking to get the design pattern, be sure to look out for its accuracy and comfortability. Your screen protector should not inconvenient you while using your device.
Reviews
One thing that should cap it all is to always check out for reviews online. When a product gets little to no review at all then, something is fishy. Reviews are effective to build the credibility of a product.
Having known all these, it is time to learn about the product itself so, up next, I would walk you on how to choose the best screen protector for your iPad Air 4 (2020).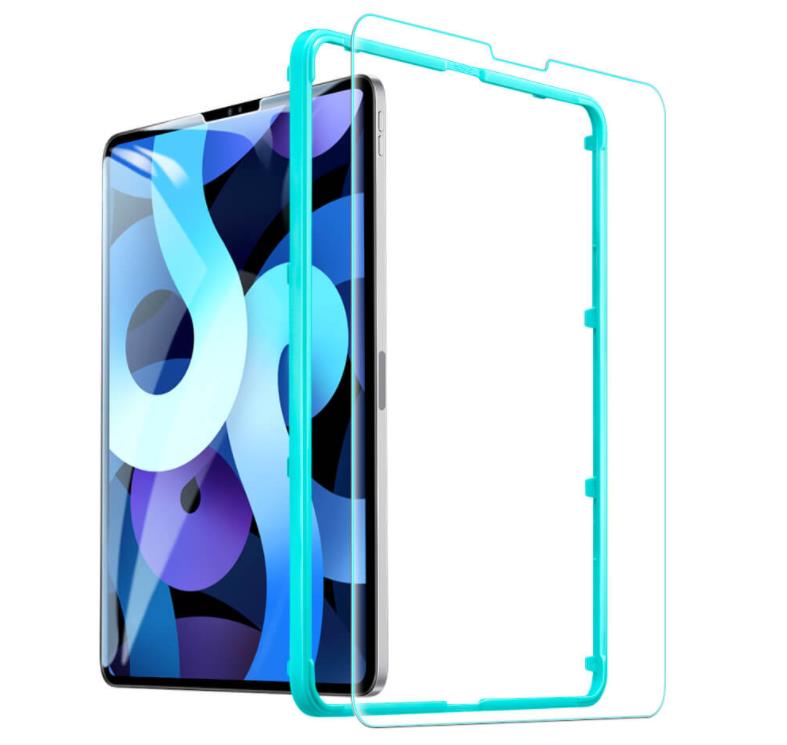 Key features
HD tempered glass
Pencil compatibility & face ID compatibility
Effortless installation
The first on my list is this tempered glass screen protector. In terms of compatibility, this screen protector will only fit in for the iPad air 4th gen (2020) and no other device model.
After installation, the screen is super clear hence the HD in its feature. It allows you to have a clear see-through when used. Be it picture images or text it's a 'go' with this super clear screen protector.

Despite its definite cut-out made at the camera space, you are guaranteed of no impact when it comes to the face ID.
The design aspect being ultra-thin allows for undisturbed writing with your apple pencil. With this, it becomes swift to write and draw at will.
The most interesting aspect of this tempered screen protector is in its installation. No hassle whatsoever in its installation process.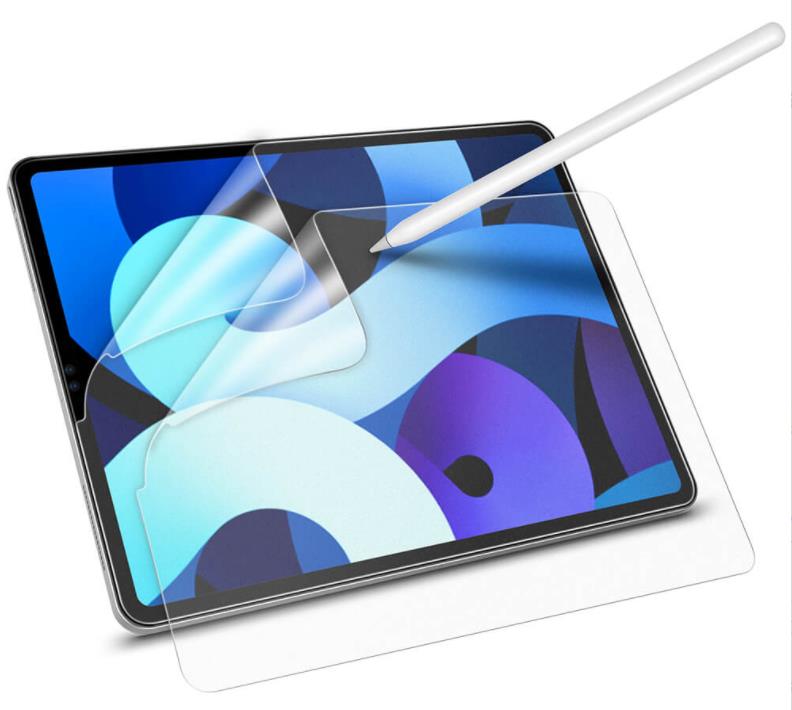 Key features
Pen to paper simulation
Pencil & face ID compatibility
Anti-glare & fingerprint
Hassle-free installation
When it comes to compatibility, this paper-feel screen protector is only compatible with the iPad Air 4 (2020) and so, pairing with any other model will be an absolute waste of your precious time.
Just as indicated in its name, this screen protector simulates the way you write or draw on paper with your pen. No difference at all.

With a thickness of 0.13mm, it is pertinent to note that it is fluid sensitive when using a stylus. As a result of the cut out made on the camera, there is no interference with face ID so, you need not worry about that.
With the type of matte finishing this paper-feel screen protector possesses, it keeps off marks from fingerprints and also helps decrease external lights (be it natural or artificial).
With this screen protector, a hassle-free installation is guaranteed!
Note, this screen protector is not made of glass.
So, there you have it. If any of the above tickles your fancy, then go purchase asap!
Happy purchase!