It is no secret that you need a screen protector for your new iPad. It's never a question on whether you need one; rather, it is more on the kind that is in line with your needs.  It is true that there are iPad cases that feature raised edges enough to protect the screen whenever it falls. But still, you will need a screen protector to have that assurance of complete screen protection.
In this guide, we take you through 6 of the best screen protectors for iPad Air 4 in 2020; protectors that never disappoint.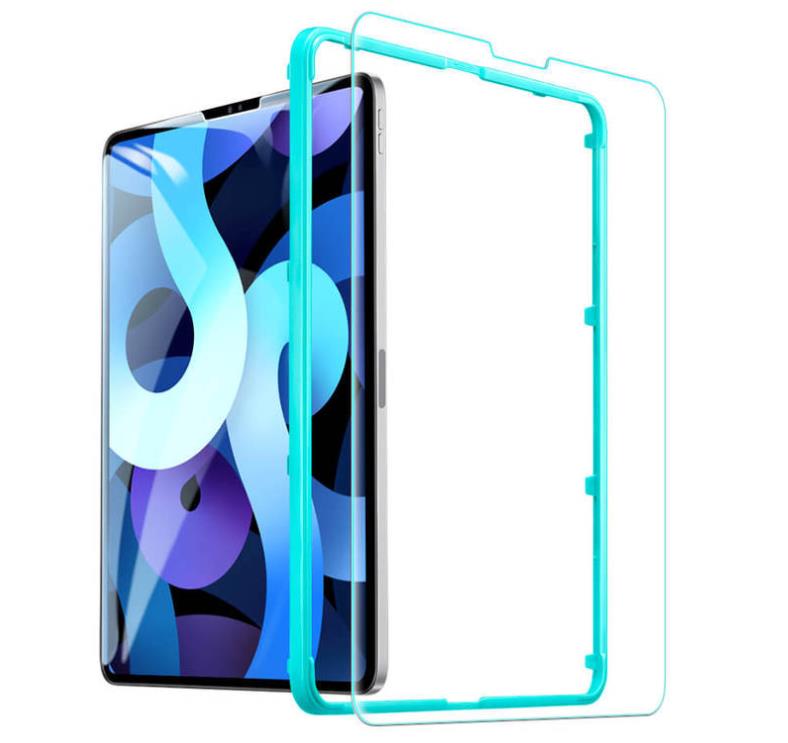 Key Features
Flawless installation
Ultra-thin design
Pencil and Face ID
HD Tempered Glass
Designed specifically for the iPad Pro 11-inch (2020) and iPad Air 4 (2020), this screen protector allows you to use your iPad's Face recognition feature seamlessly. It is also ultra-thin, and will not interfere with your pencil input at all. Furthermore, this screen protector is designed for a flawless installation, thanks to the accompanying installation kit.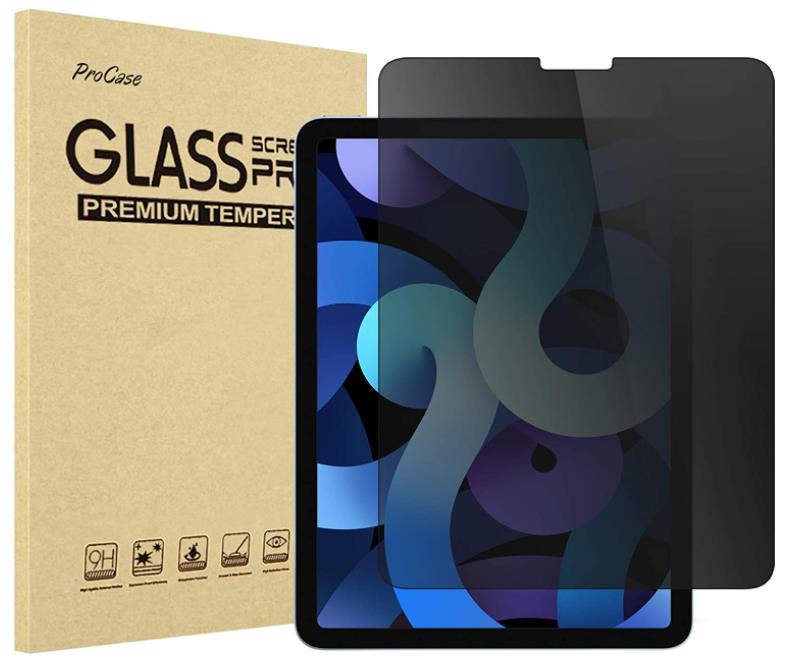 Key Features
Ant-spy
Anti-bubble installation
Fingerprint-free
Tempered Glass
One thing you will like with this screen protector is its anti-spy feature which makes your screen only visible in front of it. This comes with a sense of privacy, knowing that people viewing from the sides can see nothing. You will, however, need to increase the screen's brightness as this feature will slightly reduce the screen brightness.
It is made of tempered glass, which enhances its strength making it scratch-resistant. It also features a coating of hydrophobic material which doubles up to prevents fingerprints and oil, ensuring a glamorous look. Furthermore, its thickness is a mere 0.33mm and won't affect the screen's touch sensitivity. Installation takes a few seconds, and won't leave any residue when you finally remove it.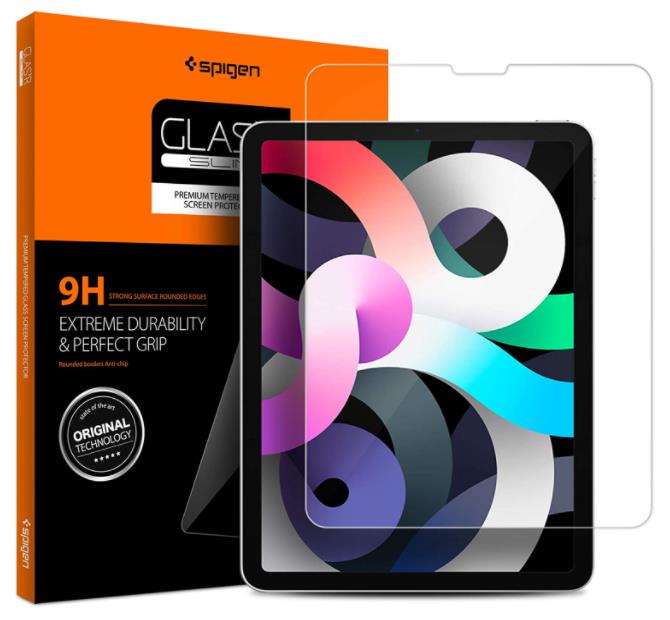 Key Features
Thoroughly responsive
Completely clear
Fingerprints-free
Tempered Glass
With this screen protector, you won't have to adjust your phone's brightness; it is incredibly clear and preserves the original brightness. It is ultra-thin meaning that your iPad's touch responsiveness will not be affected.
It is also relieving to know that it is made of tempered glass; giving your phone standard protection should it fall. It is also resistant to scratch, fingerprints and oil, thanks to its Oleophobic coating.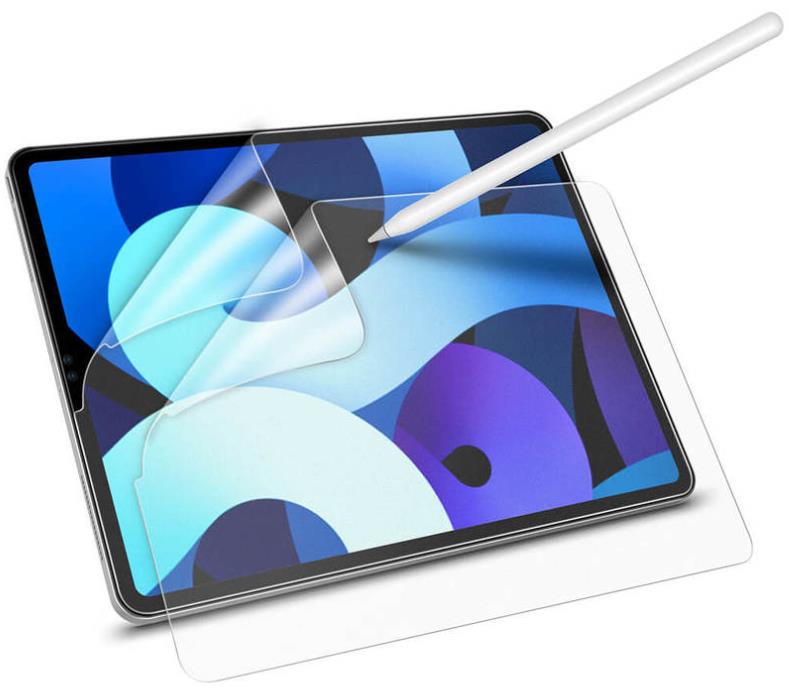 Key Features
Comes with installation kit
Fingerprint-free
Pencil and Face ID recognition
This design is different from the rest in the sense that it is not made of glass. If you are looking for a protector that will enhance your input while protecting your phone, then this paper-feel protector perfect for you. Its surface is designed such that as you write, it feels as if you are working with a drawing paper. This set comes with an installation kit making the process relatively hassle-free. Moreover, this screen protector is ultra-slim, offering you a fluid sensitivity as you use a stylus. You will also like its matte finish and the fingerprint resistance feature.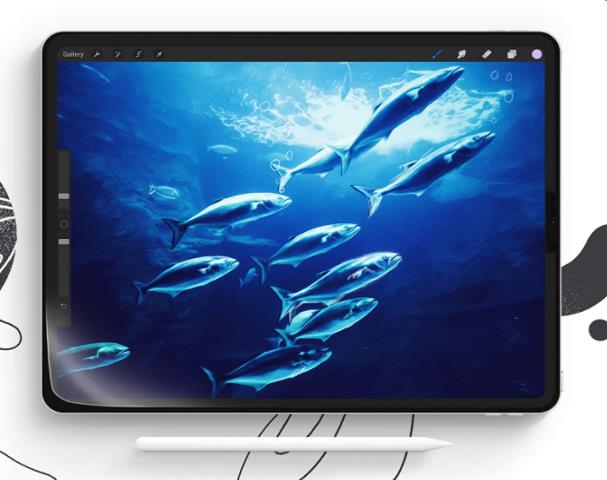 Key features
Nanodots surface
Pencil and Face ID recognition
Flawless screenwriting and drawing
Comes with installation kit
One thing to note with this screen protector is that it will not affect your Face ID recognition. It is made of paper, but it is hard enough to resist scratches. It also resists fingerprints, giving your device a clean look. It is perfect for you if you are looking for a screen protector that will enhance your screenwriting. This one will even offer you uninterrupted hours of drawing, with precision like that of a paper and pen. It will also improve your handwriting. You don't have to worry with the screen touch sensitivity as this protector is ultra-slim for maximum touch performance. You will also like its anti-glare texture courtesy of its nanodots surface.
Installing this projector is hassle-free as it comes with an installation kit with detailed instructions which is easy to follow. Virtually everyone can do the installation.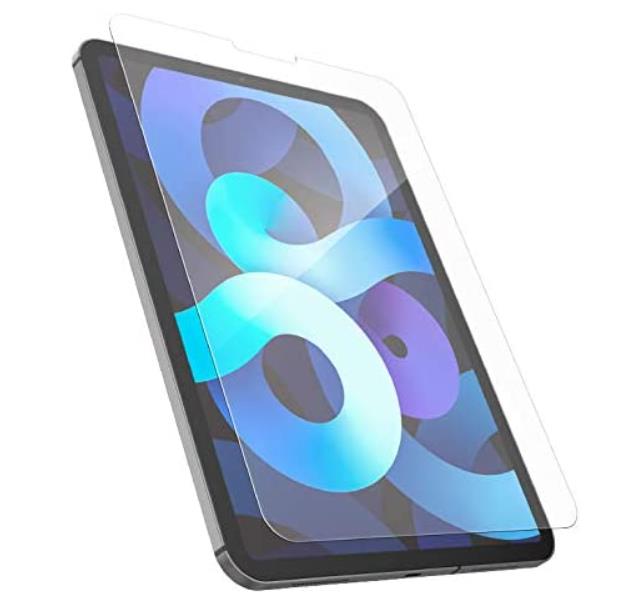 Key Features
Scratch-resistant
Tempered glass
Hassle-free installation
Thoroughly responsive
This is yet another of the best iPad Air 4 screen protectors that you should consider. This MagGlass features a scratch-resistant surface built to last. Its thickness is just right, giving your screen just but the initial response to touch. You will also like it for its shatterproof construction for maximum protection. In every set that you buy, you will get the glass screen guard, a dust remover, a microfiber cloth and an alcohol pad. These are all you need for a flawless experience with your new iPad. This screen protector also features precise cut-outs to fit into your device perfectly. In addition, the screen is designed to allow seamless installation. Once this protector is installed on your iPad, you will never have to worry about your iPad's screen even if it falls.
Conclusion
This is the curated list of screen protectors that meet the industry standards. As you might have noticed, most of the screens covered in this guide are tempered glass, yet some are paper-based. Whichever the case, they are efficient in protecting your screen from impacts and scratches.
Luckily, most of the screen protectors covered in this list won't affect your screen's performance. One of them will only slightly deem the screen, but that is never a thing to worry about as you can always adjust the screen's brightness.