The iPad 8th is finally here. Despite a low-key introduction, the iPad 2020 seems to have set the ball on the roll with the amazing set of features that it comes equipped with. And, these features have made even the MacBook Pro look like a device from the 90s.
Apple's screens have been really top-notch and vibrant yet delicate, especially the Retina LED which can cost you a big sum for replacement. Now, when you have something as special as the iPad 2020, you certainly would want to protect it from damage. Yes, I clearly mean physical damage.
There is a multitude of options when you are looking to get a screen protector. And with so many options to choose from, selecting the best one can be a tough job. But, fret not!
In this article, we will discuss some tips on how to choose the best screen protector for your iPad 8th 2020.
What you should know?
You might think adding a screen protector will leave your iPad looking heavy or destroy its sleek look. But what will hurt you more is scratches and shattered screen if you ever drop your iPad accidentally. A screen protector may not be a complete solution to saving your iPad, but it certainly will prevent you from paying extra money for screen replacement which is higher than the cost of itself. Precaution is better than cure, and there can be no better testament to the statement that you can always afford to pay a small sum on a screen protector than to shell out thousands on the screen replacement. Benefits like heat protection, scratch protection, reduced glare, and more are some added reasons you should consider adding a screen protector to your iPad.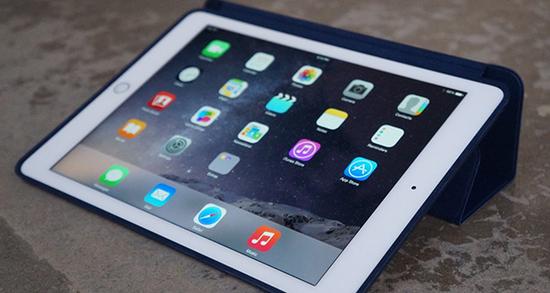 How to choose the best screen protector?
Before you actually go on to purchase a screen protector for yourself, there are some things you should consider.
Thickness
Mobile phone manufacturers today, pay great attention to the thickness of the material. The demand for 0.2mm, 0.3mm, and 0.4mm grades is higher than the rest. The advantage of having a thin glass is it feels like it is never there. And with an increasing number of mobile manufacturers now introducing the in-screen fingerprint feature, having a thin glass has now become more important than ever. Moreover, thin glass protectors seldom interfere with touch sensitivity.
Oleophobic Coating
Oleophobic is derived from two words, "Oil" and "Phobic", together meaning a material that resists affinity to oil. Thus, Oleophobic screen protectors are the best option if you want to keep your device screen smudge-free, clear and fingerprints off the glass panel. If you have an iPad, you won't like to see it getting dirty and having to clean it time and again. Though oleophobic coatings lose their shine and effect after 6 months due to constant use and exposure to dirt, oil, and air, getting one with this property is still a great investment.
Coverage
Coverage plays an important role when you are looking to have complete protection for your iPad 2020. Although manufacturers offer two options i.e. full coverage and partial coverage, we suggest getting a full-coverage one. Now, you may argue that full coverage protectors interfere with the protective cases, but that has a solution, you can get a case that allows you to apply a screen protector.
When you have a full coverage protector, you will get all-around edge-to-edge protection with curved edges. This provides clarity and remarkable touch sensitivity.
Transparency
Transparency is also an important factor to consider when you want to select the best screen protector. The standard transmittance percentage is around 90%, so if some screen protector mentions a transmittance of 99%, you should know they are fabricating the truth. Generally, high-end glass does not affect the transparency of a screen protector. Another factor which affects the transparency is iridescence. Iridescence is usually a result of weathering of the surface and the interplay of luster and color due to refraction in micro-layers formed in the glass protector. If you have a plastic screen protector, you may not generally encounter iridescence.
Hardness or Wear Resistance
Hardness is the property of a substance to resist abrasion. And in the case of screen protectors, it is extremely important that you select the one with high hardness scale numbers. After long use, the protective layer itself screams for protection. Therefore, it is wise to choose the one with at least 9H hardness.
Our top picks for the iPad 8th (2020)
If there is one glass screen protector that meets all the parameters for selection discussed above, it is this from ESR Gear.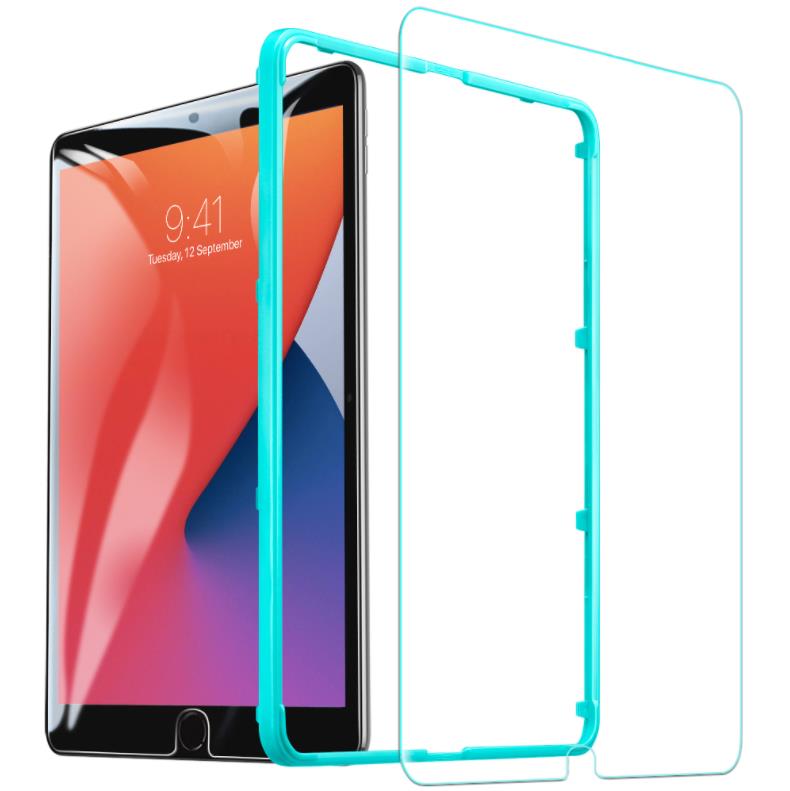 Pros
Easy installation
Clarity
Responsive
This product from ESR Gear comes in two options- One pack priced at $11.99 and two-pack priced at $16.99. The product has been exclusively designed for iPad 8th Gen (2020) and is not compatible with other iPad models.

Being easy to install with an alignment frame and an installation kit, just about anyone can install it sitting at the comfort of their homes. The glass has been made tough with triple reinforcement and is ultra-clear which doesn't interfere with the touch screen responsiveness as well.
This 2-Pack offering from the house of ESR is yet another best option for your iPad 8th 2020.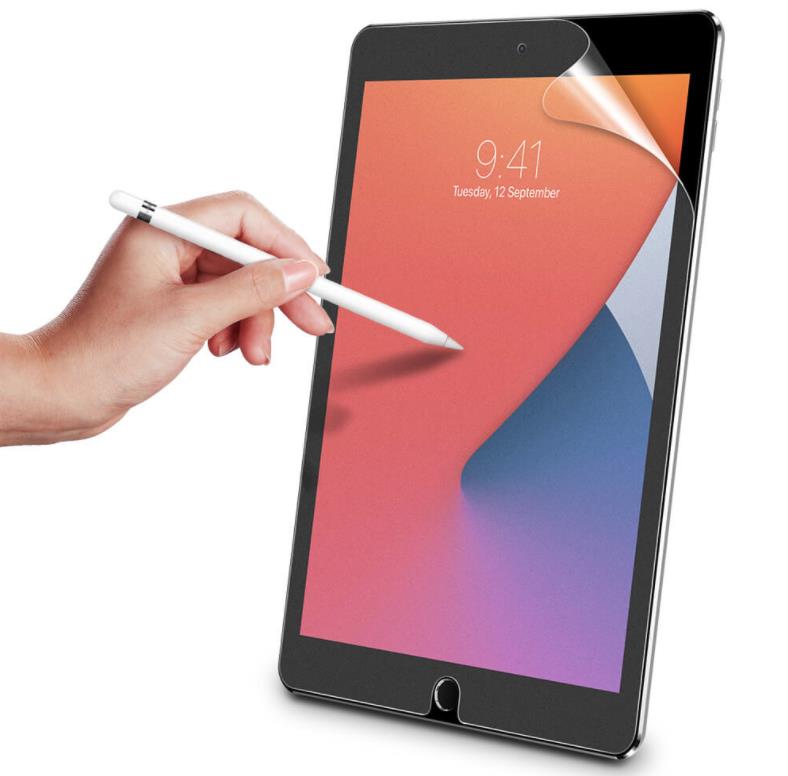 Pros
Thin layer
Easy installation
Apple Pencil and Face ID compatible
Oleophobic and Anti Glare
This product is our personal favorite. The reason being the 0.13mm thickness which feels like you have nothing on your screen. It's like putting pen to paper as the specially treated surface simulates the feeling of writing and drawing on a sheet of paper. This also ensures adaptability and zero interference with the Apple Pencil and Face ID functionality.

With precise cutouts for the front camera and the microphone, this product ensures that you feel like it is not there. The product can easily be installed with the help of an installation kit that arrives with the box. Furthermore, the product is oleophobic, which means your iPad 8th Gen screen will look as beautiful as it is without a screen protector with double-protection and scratch resistance.
The final word
Among so many options to choose from on the internet, users might get confused about which one to choose. We hope the information and recommendations above will let them have an idea of what to consider and look out for when selecting the best screen protector for their iPad 8th generation 2020 devices.