The Galaxy S21 Ultra hosts a dynamic AMOLED 2X, 120Hz, HDR10+ display with up to 1500 nits of peak brightness. The always-on 6.8 inches of this massive display is strengthened by Corning Gorilla Glass Victus which is said to be the toughest on-screen protection to date.
And when you have got a display so special, it becomes of high priority to preserve it and keep it looking new at all times. In an attempt to do that, you might have looked over the internet for screen protectors or cases. But, with the myriad of options present there, forming a decision to select the best one out is a difficult job.
In this article, we will recommend to you some of the best screen protectors you can select from the internet.
The honorary mentions
Galaxy S21 Ultra Liquid Skin Full-Coverage Screen Protector
Galaxy S21 Ultra 5G (6.8″) Tempered Glass Screen +Camera Lens Protector
Galaxy S21 Ultra 5G Tempered Glass Screen +Camera Lens Protector
Galaxy S21 Ultra Crystal-Clear Protection Bundle
How they outshine others?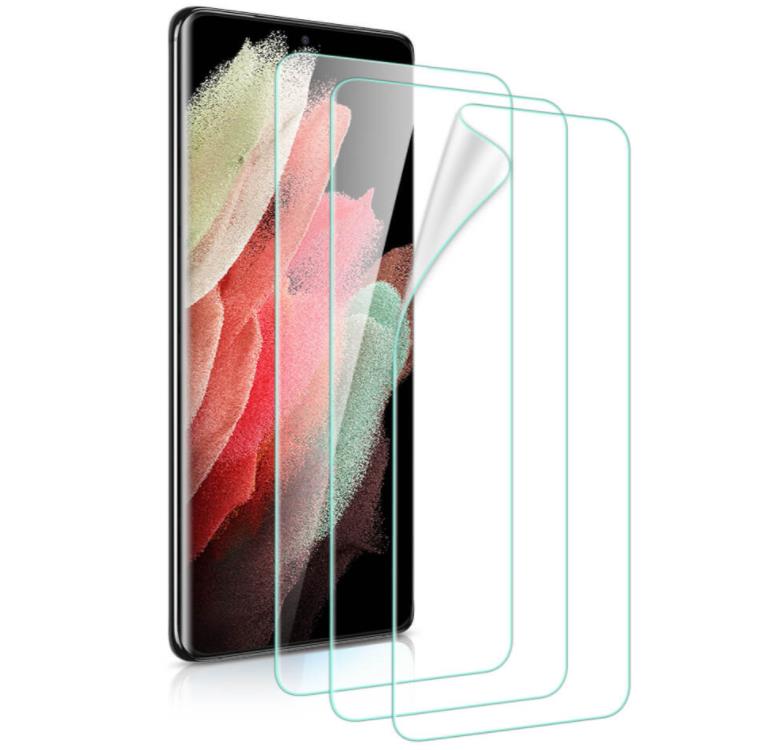 Pros
Dimensionally Compatible
Doesn't interfere with the features
Full-screen coverage
Self-healing properties
Easy to install with an installation kit included
The screen protector has been exclusively made for your Galaxy S21 Ultra. This means it carries full-screen coverage i.e. edge-to-edge. So you won't have to deal with any issues related to on-screen alignment and more. The on-screen touch responsiveness is not deterred and you get the same experience that you get with a bare screen.
The flexible polymer material provides full-screen coverage while maintaining complete coverage with the outer case. What's more? The liquid skin type material can self-heal from minor/ light scratches over time. But if you are thinking you will cut it in half and then it will heal, that's not going to work. Light scratches mean the usual small hair-like cuts that the surface normally observes. The package has also got an installation kit with the help of which you can easily install the screen protector without any bubbles.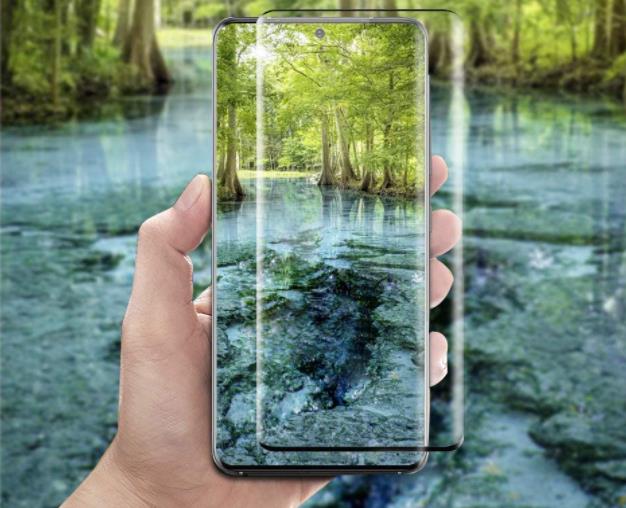 Pros
Lifetime Warranty
Dimensionally compatible with S21 Ultra
High-quality 9H hardness
3X stronger scratch resistance
Ultra-clear
Easy to install
Claiming to be the first tempered glass for the Galaxy S21 Ultra on the internet, this product comes with a lifetime warranty. If you encounter any problem during the use, you can replace the product for free with a new one. Though, there are some limitations as well, which you can find in the product manual.
This package will supply you with two mobile screen protectors and one camera lens protector. These glass material protectors are rated 9H on the hardness scale and have 3 times stronger scratch resistance which makes it immune to damage caused by keys and such hard substances.
Furthermore, the product is responsive to the touch-screen sensitivity which makes it the first choice for many. The completely clear Ultra HD glass material helps give a high-quality colorful and bright visual experience. Not to forget the oleophobic nano-coating, which helps it repel dust and fingerprints from the surface, is a feature much sought-after.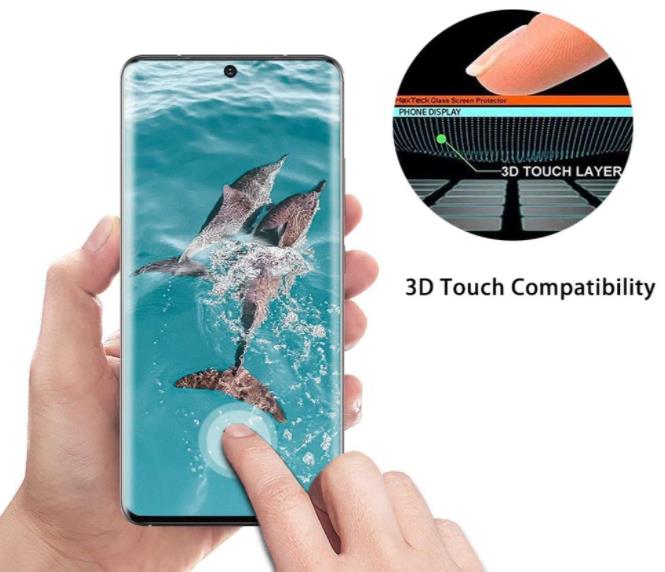 Pros
Full-coverage screen protector
Fully transparent
9H hardness
Oleophobic and scratch-resistant
Easy to install
Easy Replacement Guarantee
This tempered glass pack contains two screen protectors and one camera lens protector. The openings for the front camera and the speaker grille have been cut precisely to allow for zero-interference during camera shoots and listening to calls.
The product is transparent and will not interfere with the touch sensitivity of the screen and the view. The transparent screen protector with 99% light transmittance provides a fascinating and super-high visual experience to the user. Even though the glass is 0.25mm thin, it is resilient and a reliable option.
The screen protector has been classified under 9H hardness scale category and has an oleophobic coating with scratch-resistant properties. The premium quality Galaxy S21 Ultra screen protectors don't absorb the oil on your fingers and leave your phone screen looking like new at all times. The product also comes with a year warranty and the suppliers guarantee a cost-free replacement if you encounter any issues while using the glass protector. If you are worried about how to install this screen protector, the installation guide and kit will guide you through every process of installing the same. As a result of following the steps, you will get a bubble-free installation experience so you can navigate through the screen easily.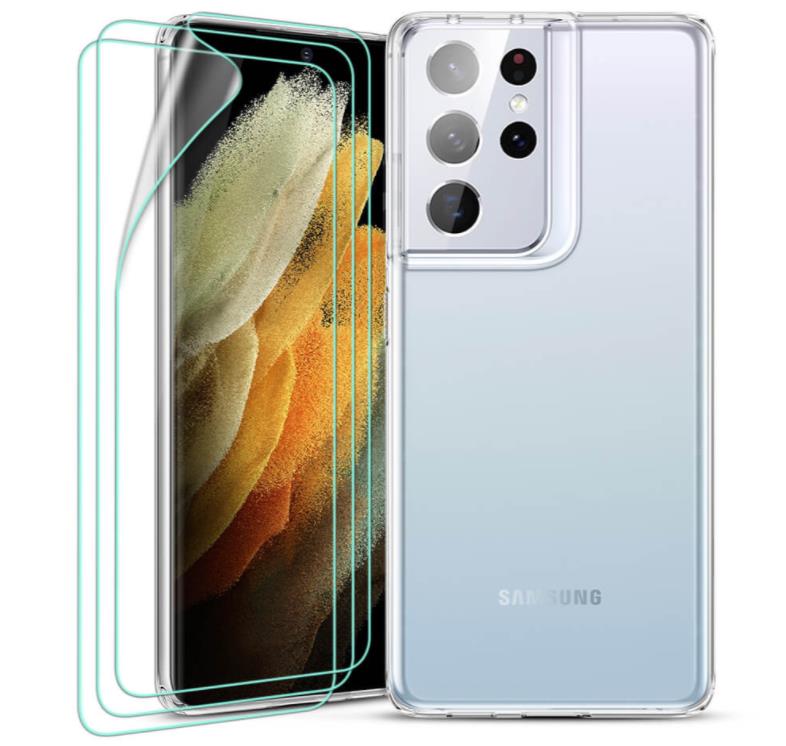 Pros
Dimensionally Compatible
Flexible Polymer Material
Innovative Liquid Skin Material
Self-healing Properties
Easy to install with Installation Kit
The screen protector is compatible with the Galaxy S21 Ultra smartphone and comes with a crystal-clear case, screen protector, and a lens protector in the package. The flexible polymer tempered screens provide enhanced impact protection for your phone, screen and camera. This three-in-one package is the most recommended for use to you as you get protective screens for all the vulnerable aspects of your device.
The material of this protector is innovative liquid skin that fully supports the in-screen fingerprint sensor and self-heals from minor scratches and bubbles over time. But if you are thinking you will cut it in half and then wait for it to heal, that's not going to work. Light scratches mean the usual small hair-like cuts that the surface normally observes. The entire package comes with an installation kit with instructions that can be used to make a bubble-free installation.
The package comes in two variants- only a screen protector costing $22.48 and the other with a camera lens protector included at $33.27.
The final word
Finding the best screen protector for your new Galaxy S21 Ultra can be a tough job. While you are intimidated by the numerous options already present in the market, it is easier for you to consider the options we have shared in this article.
Happy Shopping!