Samsung, one of the leading phone companies in the world, has decided to take the world of mobile phones by storm with the release of the high-caliber S21+ phone. Merely taking a look at the phone specifications, it's obvious this device is currently one of the best out of the Samsung company and one of the world's best. The impressive Samsung S21 Plus comes with Qualcomm's new Snapdragon 888 chip, as well as 5G connectivity. Its powerful 8GB RAM is more than enough to run most of your applications seamlessly, and this will be supported by an internal memory of 128GB, 256GB or 512GB, depending on your tastes and the depth of your wallet. The S21+ spots an impressive camera system with ultra-wide (12 MP), main (12 MP), and telephoto (64 MP) cameras, ensuring that your pictures and videos are as crisp and fresh as the physical design of the S21+. The 6.8″ WQHD+ LTPO display is beautiful to behold, with its 1Hz to 120 Hz adaptive refresh rate.
With great specifications come great prices, and the S21+ is a costly phone with a starting price of $999 for its most basic variant. After putting that kind of cash on a phone, it's only natural to protect it and ensure that it stays with you as long as possible, and in the best of conditions. To do that, you'd need to pick a phone case that can get the job done. Phone cases are one of the most purchased phone accessories and are critical to your device's wellbeing. When picking phone cases, people usually consider design/look, durability, price, extra functions, and most importantly; how safe it can keep the phone. We took the pain of compiling 6 phone cases that satisfy all requirements, so you can decide the best phone case to pair with your S21+.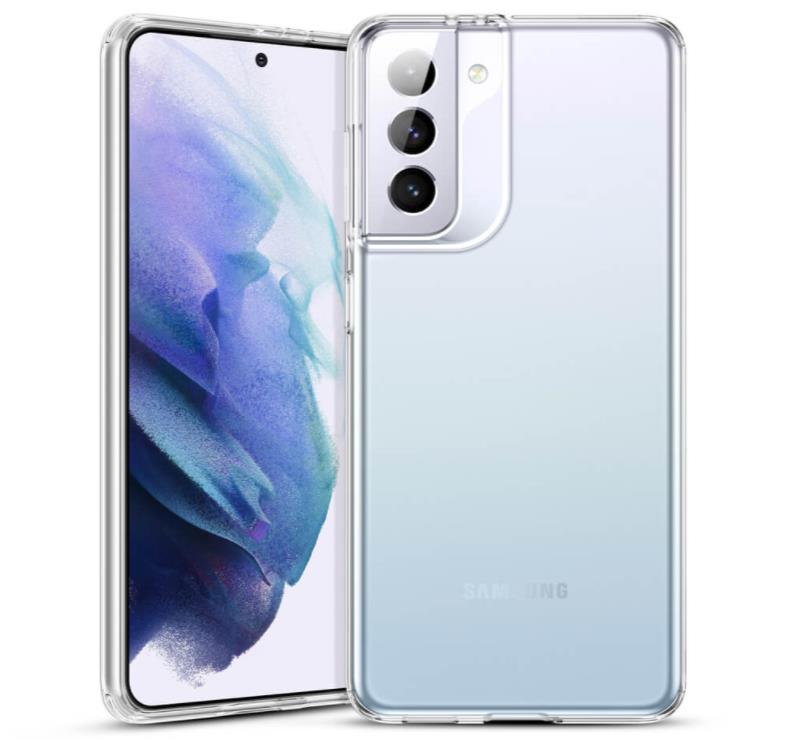 We can all relate to that frustrating struggle of picking between showing off your brand new device in all its glory and having the right protection for your phone. Samsung has made this dilemma much harder with the stunning new colors the Galaxy S21+ comes in. If you have this struggle, the Project Zero Clear-View Slim Case is ideal, as it is crystal clear, allowing you to show off your new phone. Also, this case is flexible, easy to install, and very durable. This case will protect your screen and camera from scratches, bumps, and falls thanks to strategically raised edges. This case also comes with microdots that prevent the soft case from sticking to your phone and having those ugly watermarks. This phone case goes for a price of $10.99.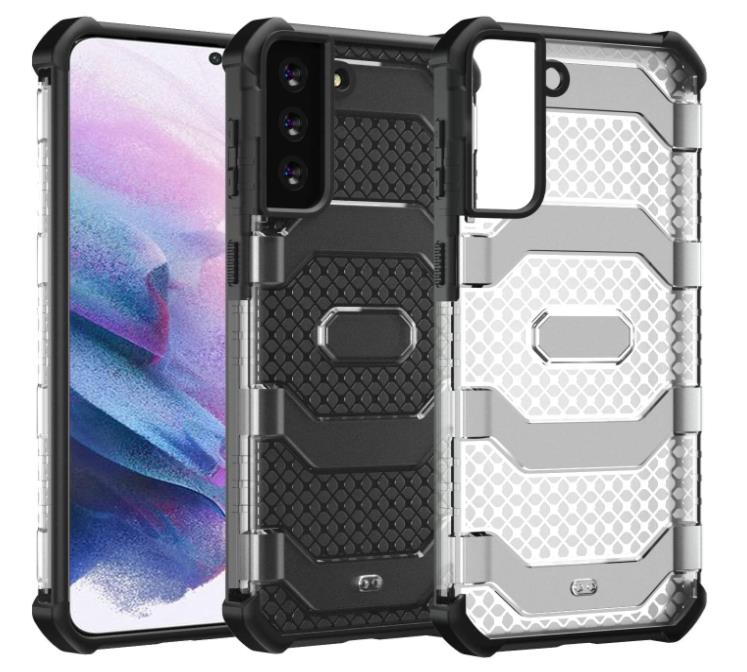 This is the perfect phone case for those who have a problem keeping our phones in our hands, or off the ground. The Restoo Hard Armor Shockproof Cover gives your phone complete 360-degree protection from all falls, bumps and scratches thanks to its efficient and hardcore design. This case was expertly designed not just to have a beautiful look, but also to prevent your device from slipping from your hands. The Restoo case for the S21+ also supports wireless charging and is designed to fit snugly on your Samsung S21+. This hardcore case comes at the pocket-friendly price of $16.99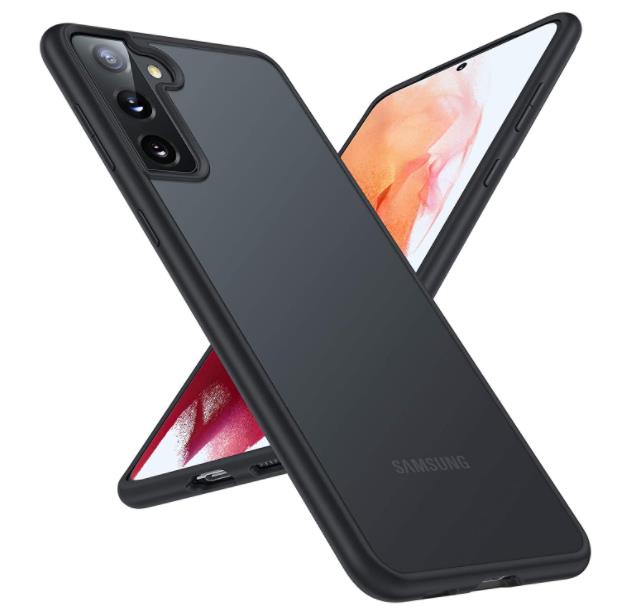 The TORRAS phone case is a sleek case that's perfect for offering your Samsung S21+ the protection it needs. This phone case is military-certified and can protect your phone from drops as high as 6 feet. Its edges are raised to offer all-around protection for your device, and it sports the impressive 2X bumper reinforcement that makes sure your phone is even more snug and safe. This case perfectly fits the S21+, aligning with every button and function to ensure you get the best out of your device. This case comes for $19.97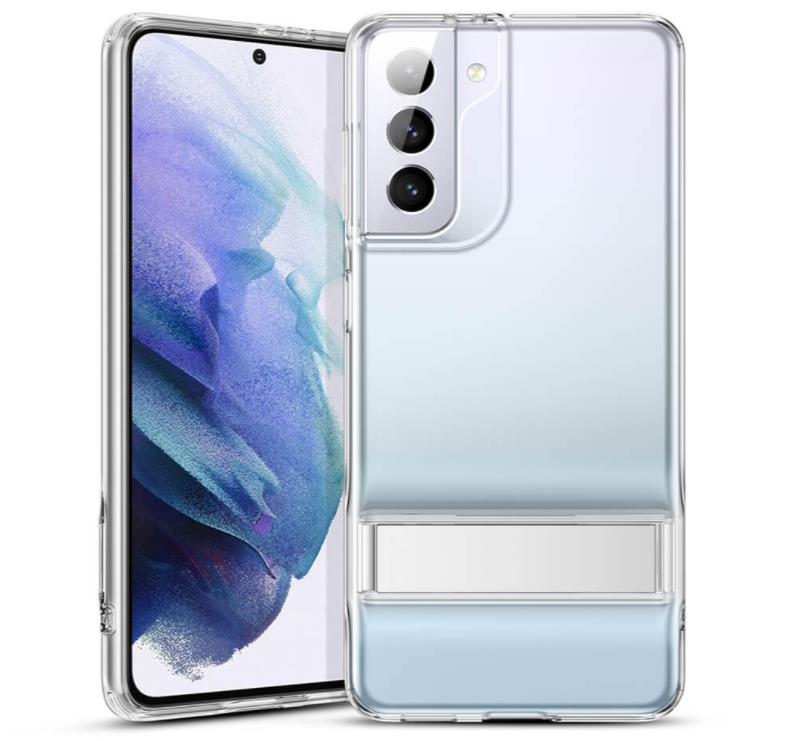 The Metal Kickstand Phone Case comes in a flexible and highly durable polymer material, which offers better protection than conventional hard plastic. This exquisite phone case comes with a stand that can be used to place the phone vertically or horizontally, enhancing your video call and video watching experience. The Metal Kickstand Phone is easy to put on and off, and it fits snugly with your Galaxy S21+ (6.7 inches). The case goes for a pocket-friendly price of $18.99.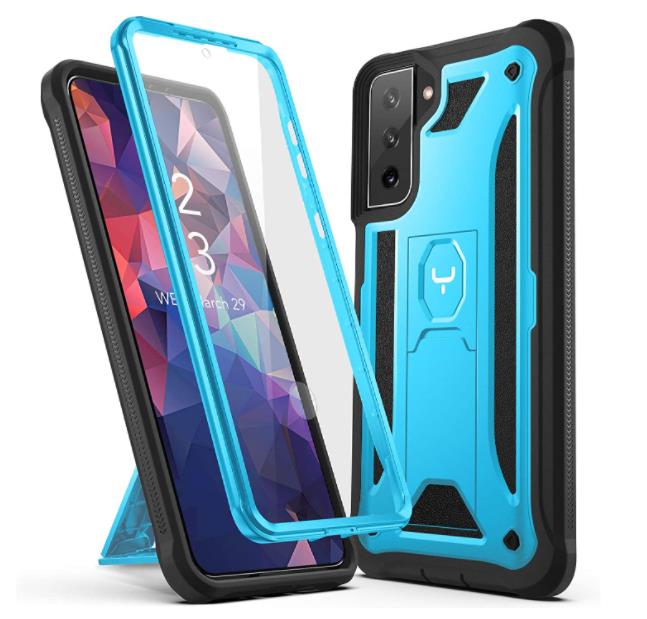 The YOUMAKER phone case was designed to be all your S21+ will ever need. This phone case comes with screen protection that's compatible with Fingerprint sensors. It also has a hardcover military grade back that has been tested from heights of 48 feet! Despite its bulky look, the YOUMAKER phone case is compatible with wireless charging and has a Kickstand for mounting your phone at any time. This hardcore phone case offers 360 protection to your phone, with its raised edges ensuring that your camera and screen are as safe as can be. This phone case goes for $26.99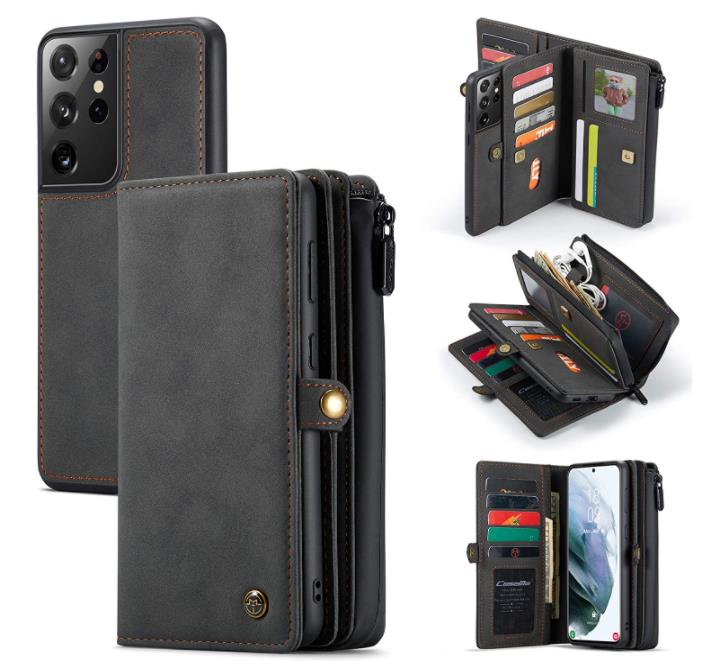 Imagine having your phone, wallet, cash and keys all in one place, and not having to tap each one of your pockets as you leave each location? The WintMing phone case is perfect for those who prefer having just one thing to look out for. This phone case is actually a phone case in a wallet. Best part? Your phone case is attached to the wallet with a magnet, making it easy to take out and place back in at your convenience. The WintMing wallet can take your cash, cards and even small items like earphones. It has raised edges to protect the screen, so it offers full protection while maintaining the classy style and look. This genius phone case retails at $24.99.
So there you have it! 6 great options to offer your Samsung Galaxy S21 Plus the best protection it needs.