"…So, what's the right thing to do?"
I understand that on some days you want to flaunt your Samsung Galaxy S21 for the whole world to see but in as much as you wish to do that please don't do it until you've done the right thing.
For you to get the best of your newly purchased Samsung Galaxy S21, you need to do the right thing to protect it.
You keep asking what the right thing to do is, but if you are not patient enough to follow through till the end, you may not grasp the details because the 'right thing to do' is embedded somewhere within this article.
That said, it's no news that the most expensive feature of any Samsung device is its screen and if you are an avid Samsung user, you would know that the repair doesn't happen overnight – it takes time.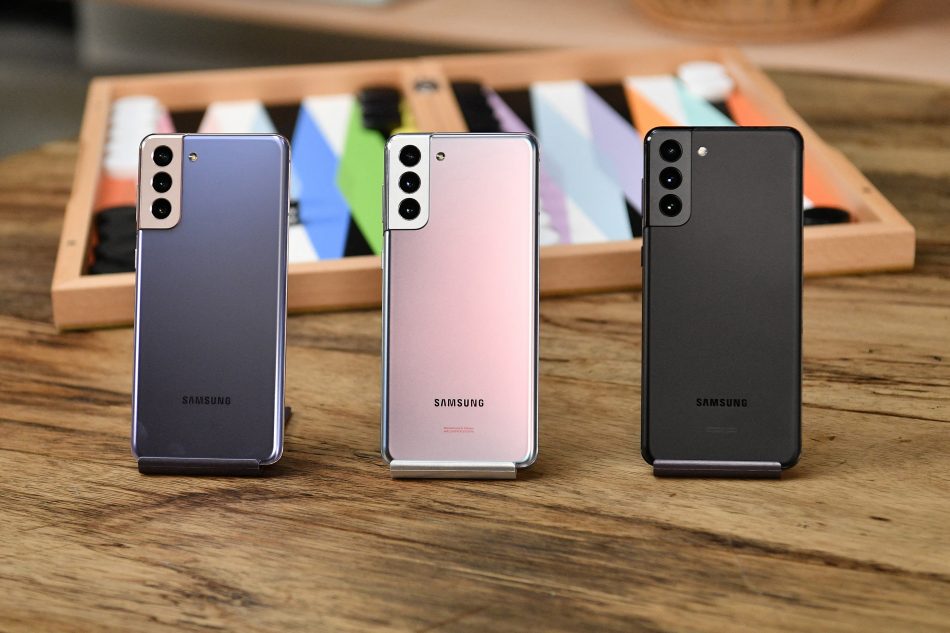 So, would you watch your Samsung Galaxy S21 waste away or would you rather seek a means to protect it at all cost? I believe you have an answer for this already.
That said, Asides from its screen, another area you may want to (and you should) pay attention to in the Samsung Galaxy S21 is the casing.
Samsung as a brand is known for its sleek designs and this is no exception for its new release. I feel the sleekness is something to cheer for.
Unfortunately, most folks do not do much to safeguard their Samsung Galaxy case that they end up ruining the sleekness of this device.
But you can avoid ruining your case and that is exactly my reason for writing this article. So, the right thing to do is to get a protective case cover for your Samsung Galaxy S21.
Included in this article are 5 Samsung Galaxy S21cases you can purchase to retain the sleekness of your device.
So, you may want to sit a little longer, grab some pie and smoothie as I take you on this imaginary journey of the 5 best Samsung Galaxy S21 cases.
Key features
Shockproof
Raised bezels
Built-in microdots
The Project Zero clear view slim case is designed specifically for the Samsung Galaxy S21 (2021) only. No other device is compatible with this case.
The thin, light weighted and crystal-clear features of this case help display the natural look of your device.
This slim case helps resist shock as well as protecting your device from scratches, dings, and tiny marks from metal objects.
The bezels of this case are raised to safeguard your screen and camera against drops, falls, and scratches.
Besides, there are built-in micro-dots on the inner part of this case to prevent this soft case cover from being adhesive to your device thus keeping your Samsung Galaxy S21 sleek always.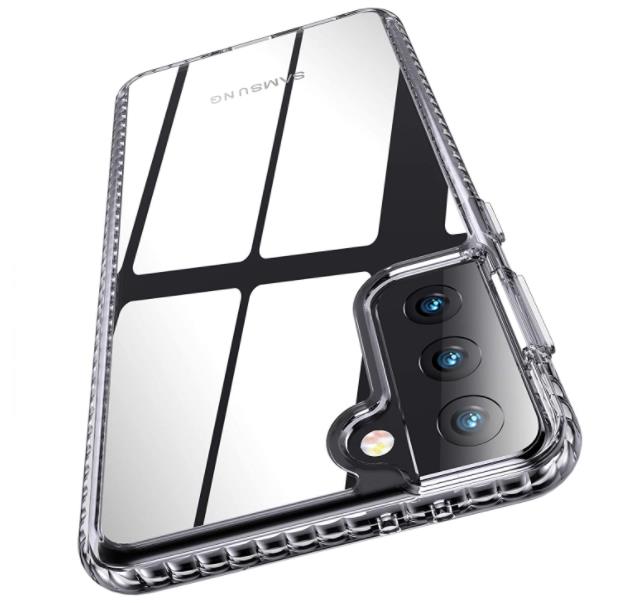 Key features
Anti-scratch coating
Strong protection
Flexible soft TPU bumper
The AINOYA case is designed exclusively for the Samsung Galaxy S21 and no other Samsung model will fit in.
It has an anti-scratch coating that helps prevent every effect from objects liable for causing scratches or damages to your device case.
Its 3.0 military-grade shockproof is made of German Bayer material to render strong protection to your device.
It has a 10 times anti-yellowing feature to prevent the yellow color that surfaces on protective cases after a long period of usage.
The AINOYA case has a flexible soft TPU bumper and the surface of the back panel is made of oleophobic coating which helps decrease fingerprint smears and also prevents the case from sticking to your device.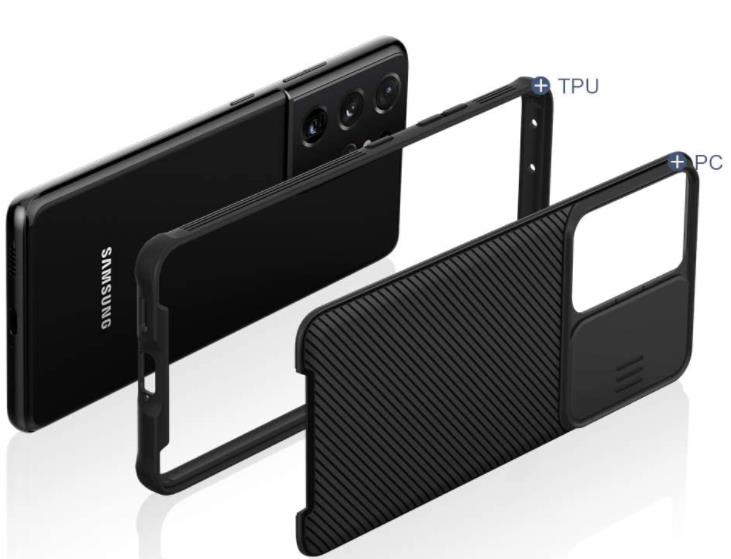 Key features
Ultrathin case
Elevated bezels
Anti-fingerprint & resistant bumper
Precise cut-outs
The Nillkin case is designed mainly for the Samsung Galaxy S21. It has raised bezels to protect the screen and camera of your devices from scratches and ding.
With its ultrathin feature, it has a special non-slip bars design that renders comfort to your grips when you hold your device.
Also, it has an anti-fingerprint coupled with upgraded impact resistant bumpers and impact-resistant corner protection to give your device all-round protection.
It has precise cut-outs to allow for the application and removal of your device from this case.
Key features
Sturdy flexible polymer
Adjustable kickstand
Dual-mode support
Raised bezels
This metal kickstand phone case is specifically designed only for the Samsung Galaxy S21 (6.2-inch) 2021.
It has a sturdy flexible polymer which helps provide superb impact protection compared to that hard plastic.
Feel free to make calls to friends and family in the portrait mode while you can watch movies or tv shows in the landscape mode because both modes are supported using this case. Plus, you can adjust this metal kickstand to any degree, so far it is less than 60 degrees.
Also, this metal kickstand case has raised bezels that help prevent your camera and screen from scratches, dings, and drops, or any other form of damages.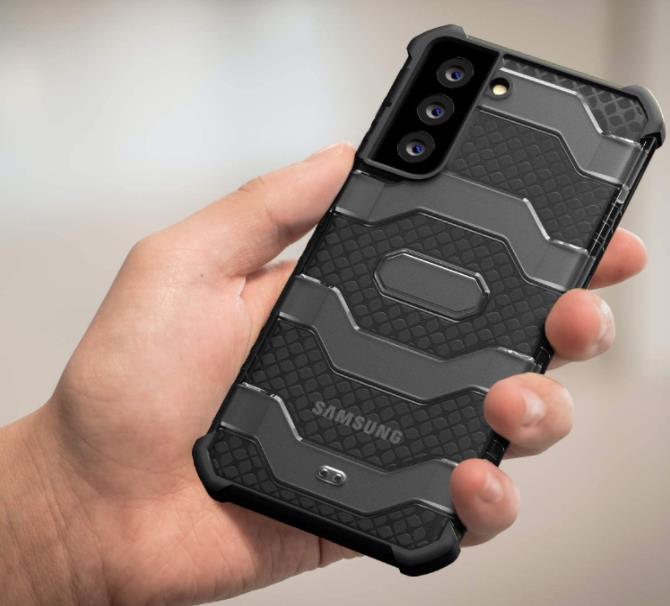 Key features
Military-grade protection
Shock-resistant
Precise cut-outs & Anti-slip
The Restoo case is compatible with the Samsung Galaxy S30/S21 5G (2021 released).
It has military-grade protection which helps render total body protection to your device and its shock-resistant feature helps prevent your phone from impacts as a result of falls (as high as 39 inches) or dings.
its precise cut-outs perfectly fit the buttons, camera, mics, ports, and speaker while supporting the wireless charge.
Also, it comes with a soft flexible TPU frame which makes installation and removal super easy.
So, there you have it – the 5 best protective case covers for your Samsung s21 (2021) you can purchase. Do not leave anything to chance, you never can tell what would happen to your device in the next minute if you leave it unprotected so, go make a purchase asap.