You can transform your phone into a great picture shooting system with a telephone camera lens kit. It's going to let you click on the ideal distant images, and you don't have to get an extra costly camera. Some of these kits will allow you to use it for various phone types, such as Android or iPhone. It comes with a convenient style that helps you to take it anywhere you want. The package will include other parts in addition to the lens. Check out, along with the purchase guide, the top 6 best phone camera lens packages.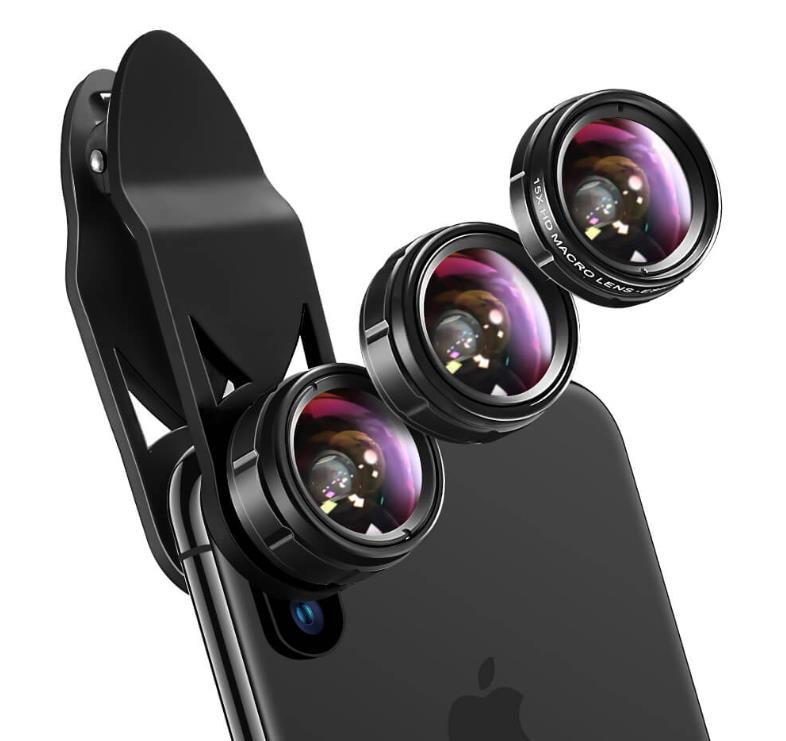 Angle Lens is Wide
Fisheye Lens
Macro Lens
This camera kit comes with three HD SLR lenses, which are macro, wide-angle, and fisheye. It is perfect for the streets, landscapes, and architecture. You can get better field coverage and broader shots.

It is ideal for taking pictures of pets, people, and scenery. With the wilder compositions of a fisheye lens, you can unleash your imagination. Also, it is ideal for insects, plants, and jewelry. With it, you can get closer than ever to catch the information that catches your attention. It is compatible with the vast majority of single and dual-camera phones.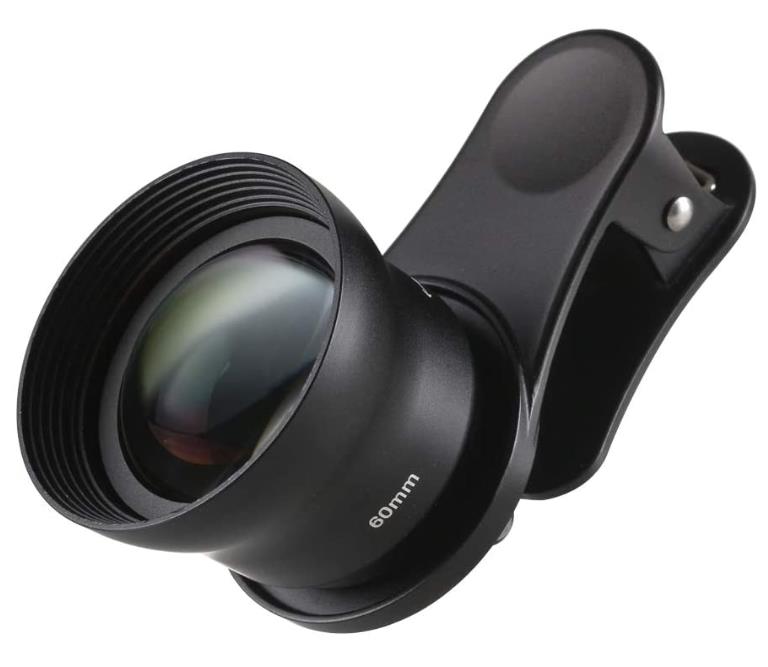 Constructed with German Schott Glass
Increasesfocal length
Compatible with a dual or single lens
With the Sirui 60-SA cell phone auxiliary lens, stunning portraits and gorgeous telephone pictures await. It increases the focal length of your cell phone by almost 3x for pleasant, consistent images of professional quality. Because of the mobile lens clip adapter's structural features, when clamping on mobile phones with dual cameras, the clamping force can be asymmetrical. The lens on the clip adapter can then tilts easily and activate a vignette. The new mobile phone product Protective case with a built-in lens mount adapter can help to quickly connect the lens to suit the mobile phone with a dual-lens or single lens with precise location.
6x wide-angle lens
15x professional macro
0.6X/138 degree super wide-angle lens allows the image that contains all family members or friends to be taken, nine optical glasses to effectively minimize ghosting, reflections, lens flare to make pictures clearer without distortion, ideal for professionals or beginners. The 15X macro, 4 K HD phone lens, 400-650 nm visible light transmission band aims to display more specifics of the shooting object, providing a professional and true SLR camera experience. The clip offers a firm grip to mount the lens to your phone, making it easy to take pictures of flowers, plants, insects, etc.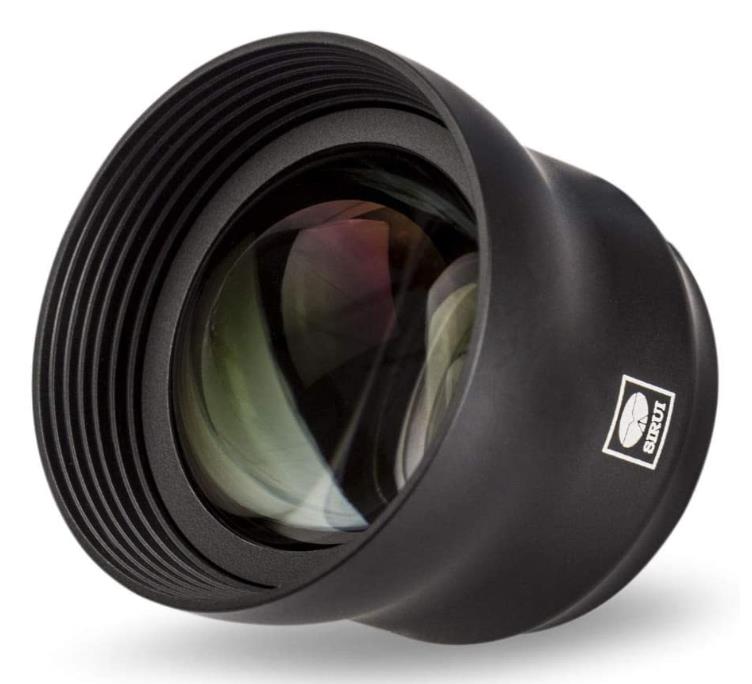 Wide-angle
Portrait lens
Micro and Fisheye lens
It increases the focal length of cell phones by almost 3x for beautiful transparent images of professional quality. When you use the portrait lens, without any modification, you are instantly closer to your subject. And if the image is enlarged, it is transparent and of good quality. With several components, skilled optical lenses correct glass dispersion and remove chromatic aberration and minimize distortion. It monitors the rate of optical distortion at 1. At 100 percent magnification, 2 percent guarantees no distortion or dispersion in the vision. When you open the box and pick up this Portrait lens, you can immediately feel the high quality of the Sirui lenses.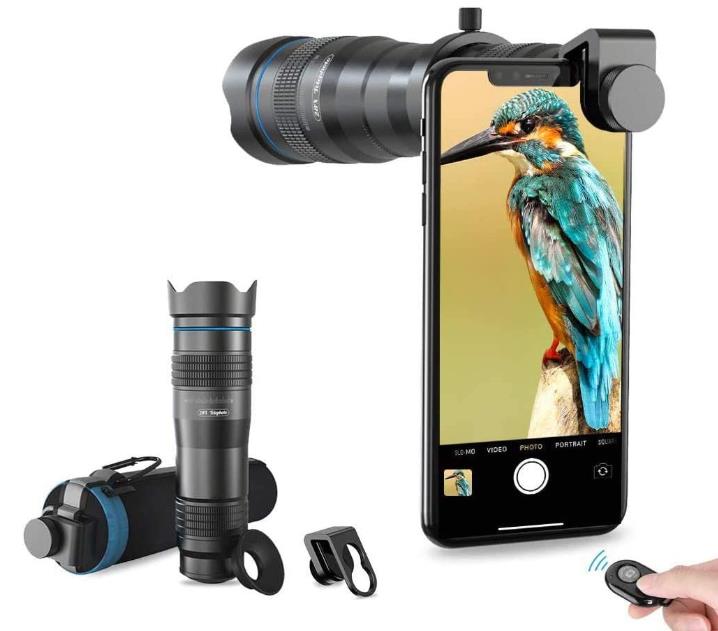 28X Telephoto Camera Lens
Individual Focus Capability
HD & No Dark Corner
Apexel HD 28X Telescope is designed for enthusiasts and professionals to view a more expansive and modern world humorously. It is suitable for exploring more advanced smartphone photography. It could function as a monocular telescope as well. In your outdoor adventures, get the best view; feel free to enjoy bird watching, hiking, hunting, camping, travel, landscape, wildlife, etc.
It is featured with precise adjustment for the objective. The Focus Ring means that you can use it to adjust the subject shot's sharpness to change the field of view of the captured image, which significantly improves the image quality. Besides, you can capture incredible pictures of individuals, plants, cities, landscapes, and more. It is crafted for toughness and transparency from aircraft-grade aluminum and quality optical glass. Multi-element, coated glass lenses reduce the presence of ghosting, glare, lens flare, and other artifacts. Mirrorless camera lenses are suitable for amateurs and photography professionals alike.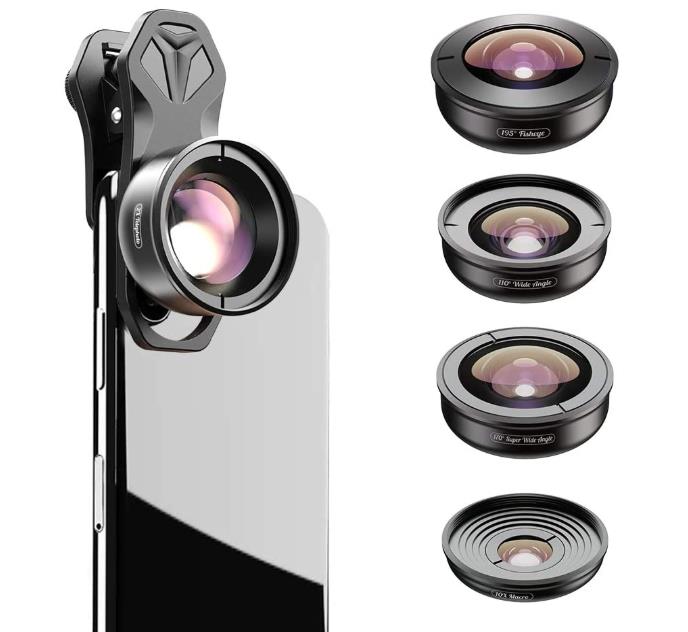 The phone lens comprises professional cinema-quality glass and aerospace metal, reducing glass flare and ghosting caused by reflections. This Professional HD Lens includes 2.0X Telephoto Lens (Portrait Lens) + 110 ° Wide Angle Lens (No Distortion / No Dark Edge) + 170 ° Super Wide Angle Lens (No Dark Circle Fisheye Lens) +195 ° FisheyeLens + 10x Macro Lens, zipper bag and metal clip.
With the travel bag included, it is a portable, removable and reliable universal clip-on design that attaches to almost all smartphones, including iPhone XS, 8/8 Plus/7 Plus, 6S, Ipad / Samsung Galaxy, HTC, Moto 5, and many other smartphones on the market (it is better to take off your phone case to take better photos). Clip it on your phone's front or back camera, and it is better to take off your phone case. It is professional and effortless to use.
Conclusion
You need to get a camera lens for your phone if you are into photography and videography and want to use your phone as a DSLR. You can make photos and videos perfect like never before, and multiple folds will improve the quality of pictures and videos. Some of the kits come with cleaning accessories, tripods, and numerous other useful things for better picture and video clicking, aside from the lens. So, make your choice from the list above as they are among the best you can find, whether for your Android or iPhone.