Looking to buy the latest Apple iPhone, the iPhone SE 2020 (2nd generation)? Then you need premium protection to protect your exquisite new phone. ESR has released the iPhone SE 2020 slim cases that not only protect your new iPhone SE from damage but also preserve and showcase its original design.
In this article, we'll go into the reasons for buying a thin case for your new phone, as well as the best iPhone SE 2020 slim cases that ESR has to offer. So, without further ado, let's get onto the topic at hand:
Reasons for having a thin case/cover:
Here are just a few of the reasons to buy one of these cases:
1. Protection:
Smartphones are as fragile as they are expensive if you don't take precautionary measures like putting on a protective case. A good protective case will protect your device from accidental drops and impacts that we have very little control over. Having a phone is a necessity and we must protect them, as they cost a lot and are prone to damage.
2. Repairing an iPhone is expensive:
Repairing your iPhone can cost almost as much as buying a new one, so why not buy a high-quality case for your smartphone that will keep it from getting damaged in the first place?
3. Slim protective cases are affordable:
A high-quality protective case, like the ones made by ESR, doesn't have to break the bank. This is especially true with slim cases, which tend to be less expensive while still providing more than adequate protection.
4. Maintains aesthetic value:
The exquisite design of the iPhone can be hard to replace. Rather than trying to be stylish in their own right, many slim cases are designed to have as little visual impact as possible.
If all of these things sound appealing to you, here are a few slim protective cases that you might like.
Quick links: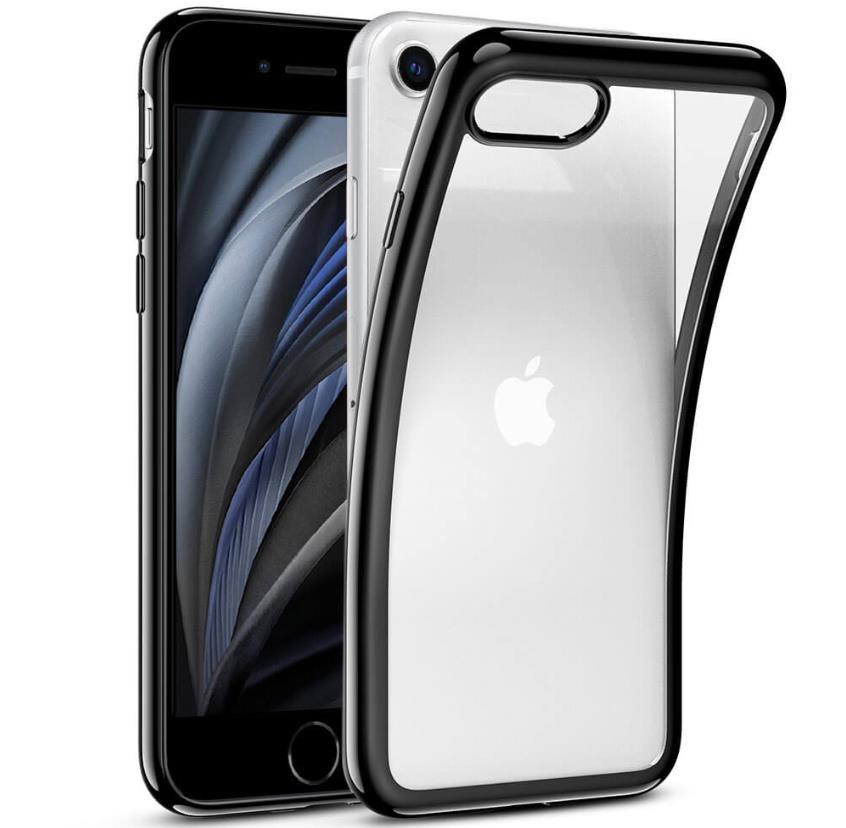 Slim & lightweight
Crystal-clear design
Soft polymer
Raised edges
Watermark-free
The first one on this list is, of course, the classic Essential Zero Clear Case that is not only slim and lightweight but also crystal-clear, so it will be like you don't even have a case on your iPhone SE 2020 (2nd generation).

It is made with a soft but strong polymer called TPU that offers superior protection to a hard plastic case. It is designed specifically to show off the original beauty and design of your iPhone SE 2020.
The case even has raised edges for screen and camera protection, and a microdot pattern in the back that prevents the ugly clinging look that most clear cases leave behind. You can buy this case on the ESR website for just $10.99 – $12.99.
Available Styles: Clear, Silver Frame, Rose Gold Frame, and Black Frame.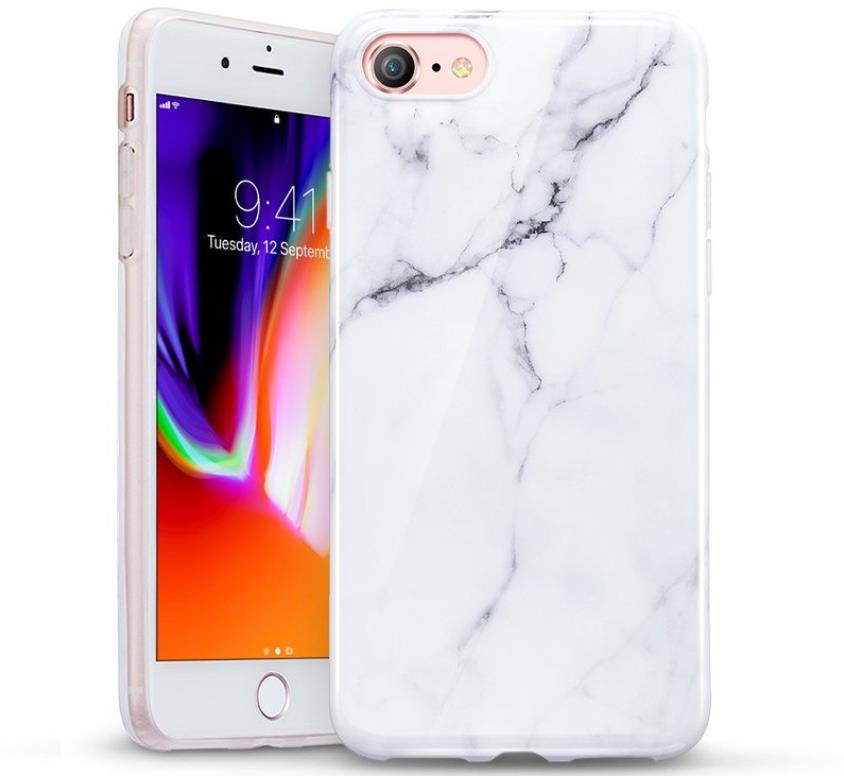 Flexible polymer
Raised edges
Secure grip
Precise cutouts
Marble design
Looking for a case for your iPhone SE 2020 with a classy design? Then look no further, because this case has an exquisite marble-like design. It is made to fit your iPhone perfectly and provides easy access to all ports and buttons thanks to its precise cutouts.

Made with flexible and soft TPU, this case offers the enhanced protection for your phone while being super easy to install and remove. It even has raised edges to keep the screen and camera protected from drops and scratches.
You can buy this amazing marble design case for your iPhone SE 2nd generation on ESR for just $12.99.
Available Styles: White Sierra and Black Sierra.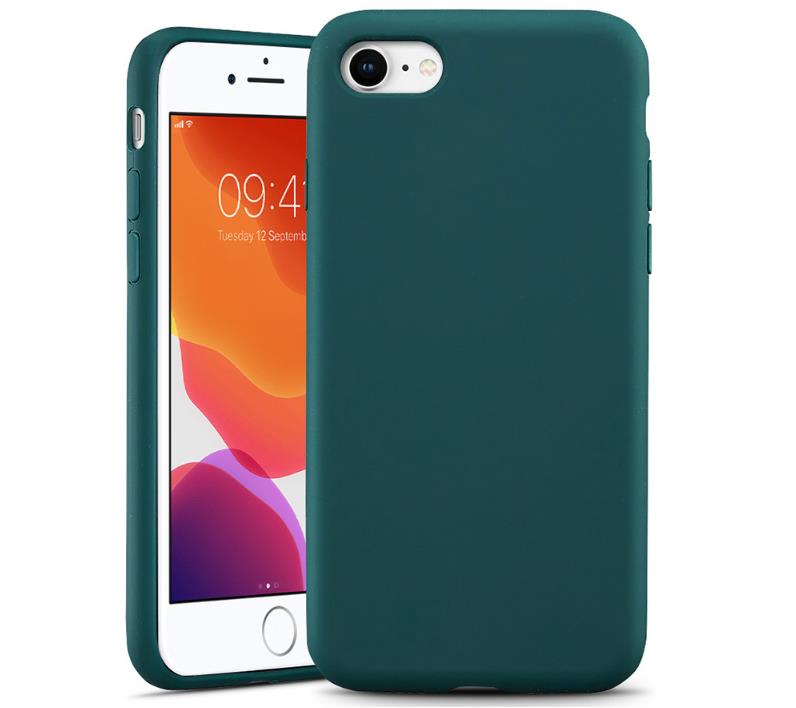 Silky-smooth texture
Slim & secure
Premium protection
Fits perfectly
Scratch-resistant
Want an iPhone case with a silky-smooth texture? Then this case is made for you because it offers an amazingly soft texture along with premium protection for your iPhone SE 2020. It has a non-slip matte finish so you don't have to worry about it slipping out of your hands due to its silky texture.

The case is ultra-light and slim, made to protect without additional bulk that would diminish the beauty of your device. It fits perfectly with your 2nd generation iPhone SE and gives you access to all ports and buttons, so you can use it without any interruption.
You can buy this case from ESR for just $13.99.
Available Styles: Black, Dark Green, and Pink.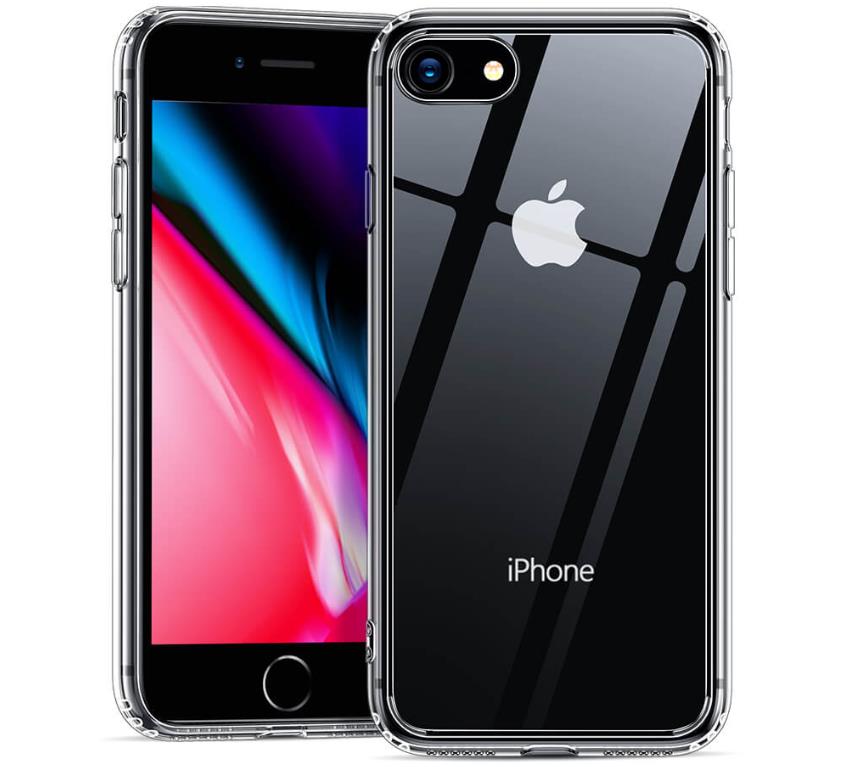 Tempered-glass back
Looks like your original iPhone
Secure grip
Scratch-resistant
Shock-resistant
If you prefer a tempered-glass case, then you should opt for the Mimic Series Tempered-Glass Case for your iPhone SE 2020. This case is built with a soft TPU frame that offers additional impact protection, along with a scratch-resistant 9H tempered-glass back that looks and feels like your iPhone SE 2020's original back.

The case is designed to show off the original beauty of your smartphone and offers great grip thanks to the TPU frame. The back is strong enough to handle nicks and scrapes that occur when you use your iPhone every day.
Moreover, it has cushioned Air-Guard corners that help further absorb shock, so you can use your phone without worrying about it getting damaged from an errant drop. You can buy this case on ESR for just $18.99.
Available Styles: Clear and Purple Blue.
Conclusion:
We hope this article helped you understand the importance of protective cases/covers for your new iPhone SE 2020 (2nd generation). If you're looking for a few good options, ESR has long been a leading name in high-quality protective accessories that won't break the bank.
Let us know in the comments below what you're looking for in an iPhone cover/case. We would love to hear your thoughts.