The iPhone 8 Plus and iPhone 7 Plus are some of the best smartphones from Apple. These mobile devices have bigger screen sizes at 5.5 inches, lasting batteries and impressive cameras. With its unique features, you need to protect it from impact damages that may destroy its aesthetics and shorten its life. And in this regard, you need reliable iPhone cases for your everyday use and safety. However, finding the right phone cases might be challenging, with many many of them available in the market. It is for this reason that we have come up with the best phone cases for your iPhone 8 Plus and 7 plus from ESR. Find their descriptions and other details below.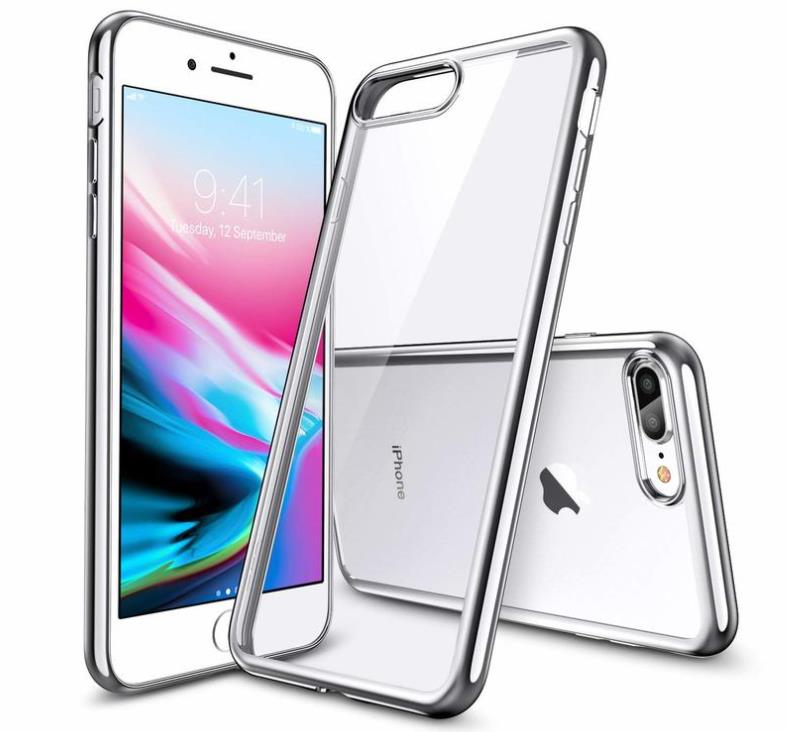 Features
Compatible with the 5.5-inch screen of iPhone 7 and 8 Plus.
Thin and light
Crystal clear
Soft TPU material
Raised edges
The essential slim case for your iPhone 7 and 8 Plus will protect your iPhone without losing its style. It is crystal clear, and the 0.8mm thickness adds little or less bulk to your phone, which makes it very comfortable for users. You can quickly put it in your pocket and move freely without feeling the extra weight of the phone case. The soft TPU material makes it have a firm grip, with its raised edges to protect your screen and camera. They are affordable to provide adequate protection for your expensive iPhone.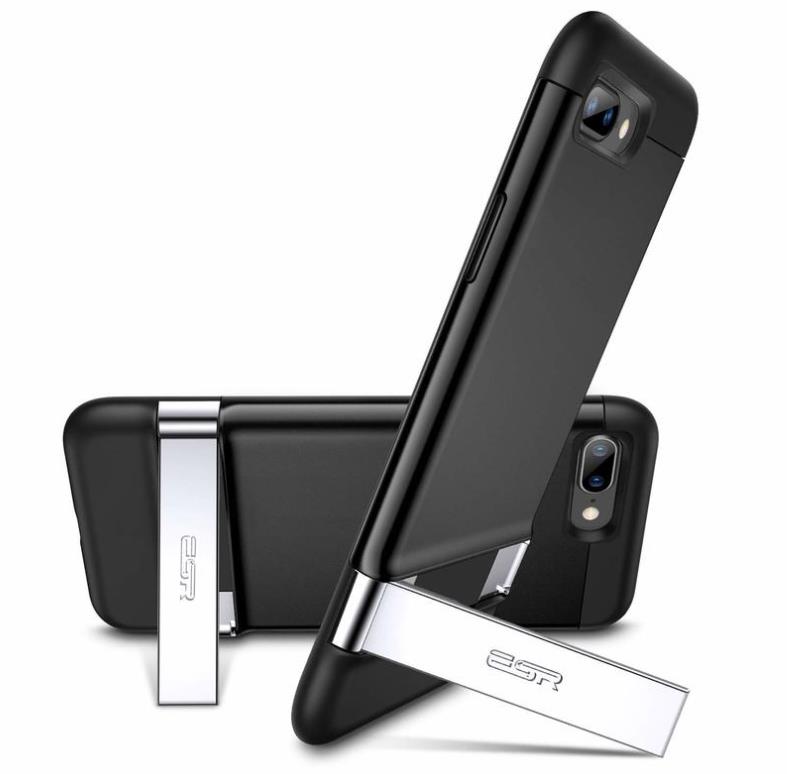 Features
Vertical and horizontal stands.
Dual-layer protection.
Screen and camera protection.
Support wireless charging.
Keep your iPhone protected from everyday scratches and drops with this metal case. The raised edges on the phone case keep your screen and camera safe from scratches as you use the iPhone every day. One of the useful features of this case is the vertical and horizontal stand the iPhone case offers. You can place your iPhone vertically or horizontally while watching videos with this stand. Also, enjoy wireless charging without removing the iPhone case, for it supports wireless charging.
Furthermore, the metal case provides more effective protection than other cases because of its dual protection features. It is made with a hard PC back and flexible bumper for optimal protection. It is worth the price because it offers you the best protection and efficiency, especially with its wireless charging features.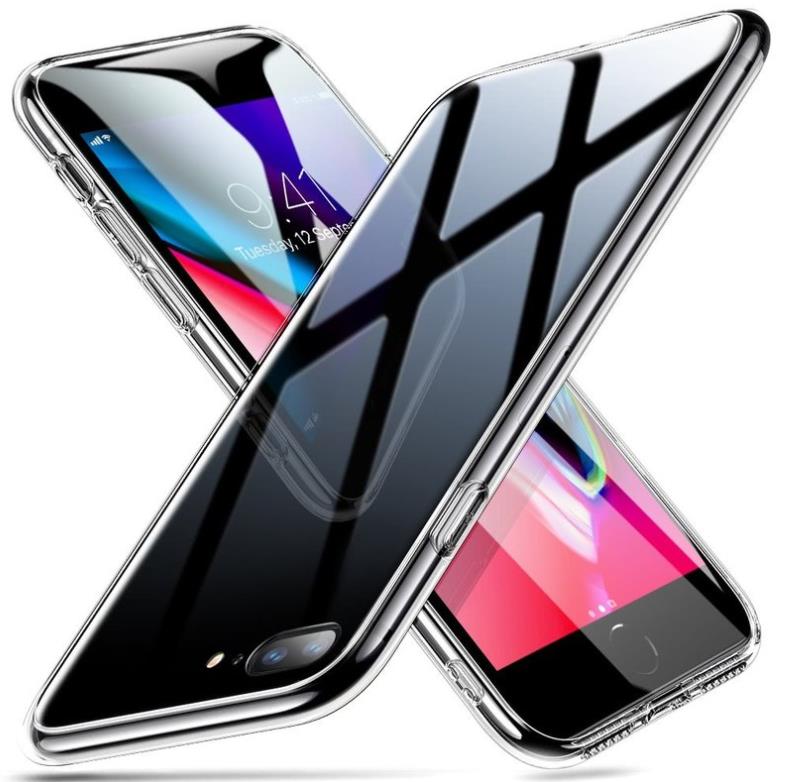 Features
9H Tempered Glass back
Scratch-resistant
Shock resistant
If you are among those people who do not like using phone cases because it changes the original beauty of the phone, you should consider the Plus Echo Tempered Glass Case. With its 9H Tempered Glass, you can be confident because of the hardness of the back of the case. The case can absorb shock from fall and prevent scratches on the phone from everyday use. It ensures the durability of your iPhone 7 and 8 Plus by preserving its fantastic appearance.
It is easy to fix and remove, giving your iPhone its original style. You can use the phone case for a long time because of its durable nature, and it feels comfortable to handle with its firm grip. This is one of the durable iPhone 7 and 8 Plus cases you can find, and it offers better protection than most for your everyday use.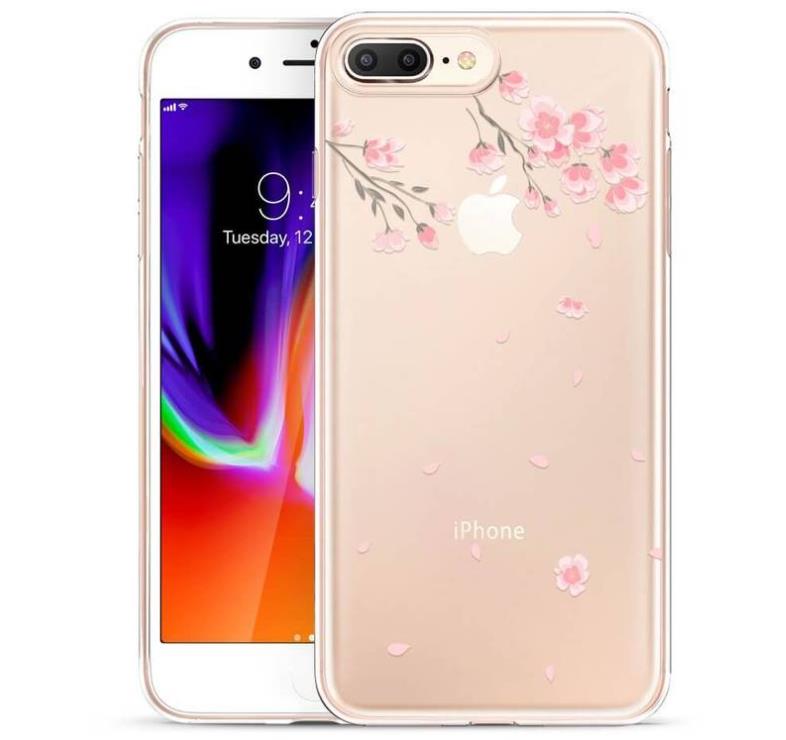 Features
Premium TPU material.
Ultra-thin
Double-sided printing.
Screen and camera protection
Corner protection
For those that want to add extra beauty, then this iPhone case with its beautiful pattern is what you need to add extra style to your amazing looking iPhone 7 and 8 plus. It is made up of enhancing premium TPU material to protect the phone, giving you a comfortable and firm grip while handling your iPhone. The pattern of the print on the phone cases is beautiful, and they are on both sides of the phone case. Another fantastic feature is that it is ultra-thin and you may hardly notice the difference when handling your iPhone 7 or 8 plus without the phone case on. Although it is ultra-slim, the premium TPU material ensures that the iPhone is adequately protected.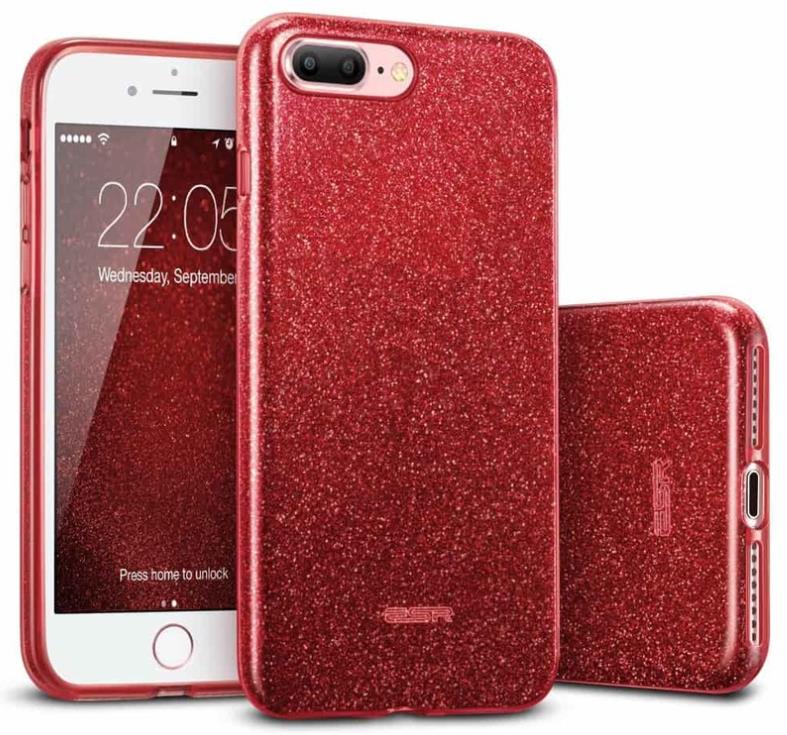 Features
Compatible with iPhone 7 and 8 plus.
Solid color with sparkle.
3 layer design.
Ultra-thin and lightweight
Premium protection
Stay trendy with this fantastic and beautiful iPhone 7 and 8 plus case with sparkles and a firm grip. Its glitter gel and solid color make your iPhone look more glamorous. It will protect your iPhone from falls, shocks, and scratches with its three-layer protection for your everyday use. With this sparkling case on your phone, it offers a firm and comfortable grip, and its ultra-thin features ensure less weight when you put it on your iPhone weighing just 26g.
Conclusion
The five phone cases mentioned above are some of the best protective cases you can afford for your iPhone 7 and 8 plus. Most of the phone cases discussed have tempered glass which ensures protection with maximum resistance to shock and fall. They will keep your iPhone looking brand new while also offering protection to the edges, screen and cameras. Furthermore, they provide a firm grip and are comfortable to use while maintaining the trendy look of your iPhone 7 and 8 plus.