Apple recently came out with the new flagship smartphone iPhone 12. But, iPhone 8 and 7 are still great phones that work exceptionally well. When you buy your iPhone 8/ 7, it is important to keep it protected from collisions. Wallet cases encircle a phone all around, making them highly efficient in impact protection. And, it is not the only feature you get from a wallet case. These also provide a convenient space to carry your cards or even money. So, you can go out freely without having to carry a separate wallet with you.
Ready to pick the best wallet case with a cardholder for iPhone 8/7? First, let's go through a few pointers that you may need to look out for when buying a wallet case.
Quality
When buying a wallet case for your iPhone, be careful to pick a product made of quality materials. These can be more expensive than other products. However, if the material is good, the wallet case will last longer. So, you'll be saving money in the long run.
Function
Phone wallets are built for functioning as a convenient carrier. So, when buying, check if your wallet case has all the functionalities you would need in it. For example, a good wallet case will include quite a few pockets to hold cards and will cover all edges of the phone, providing excellent protection.
Aesthetic
A wallet case should be all about quality and functionality. But, having a nice aesthetic wouldn't hurt either. Buy a case that has a unique design, slim look, and overall, goes with the vibe you want to have in a phone case. You will feel awesome using your iPhone in an aesthetically pleasing wallet case.
In this article, we are going to list the best cases with cardholders in 2021.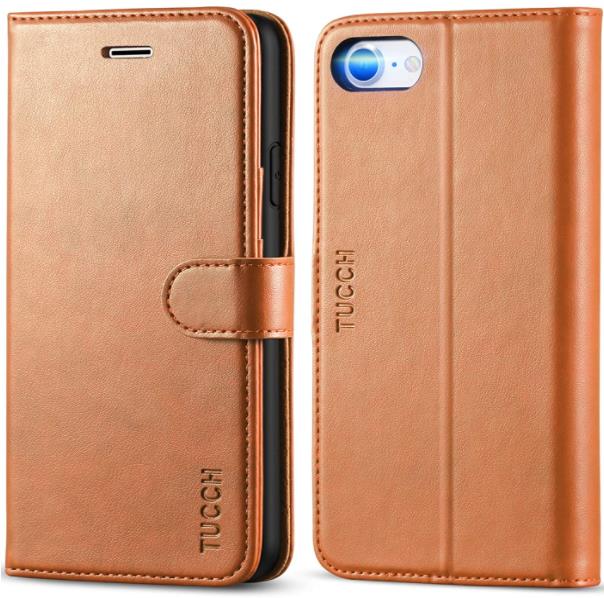 This classic wallet case is made to fit both iPhone 8 and 7. It includes rounded edges, a left-turning cover, accessibility to buttons, and perfect openings tailor-cut for the ports. Inside, the wallet includes 3 card slots and a money pocket to hold your items conveniently. You can also set your phone up using this case for hands-free viewing. The entire case features a simplistic design in one plain color. It shows off the slimness of the iPhone while providing extra protection with the PU leather outer layer and the inner soft TPU back cover with cushioned edges.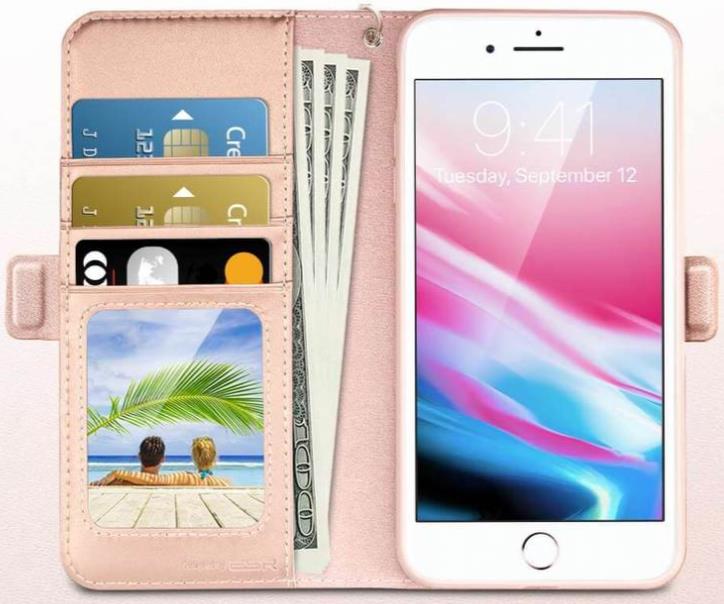 This case is made of PU leather and provides excellent protection all around the phone. The inner casing is made of a polymer and provides added protection to the iPhone 8/ 7. Inside the flip cover of the wallet, there are 4 folio-style pockets and a money pocket. These are perfect to carry your credit cards, receipts, or money conveniently. The wallet case also allows you to stand the phone up when watching videos. Best of all, this case has a clean and simple pink aesthetic which looks gorgeous.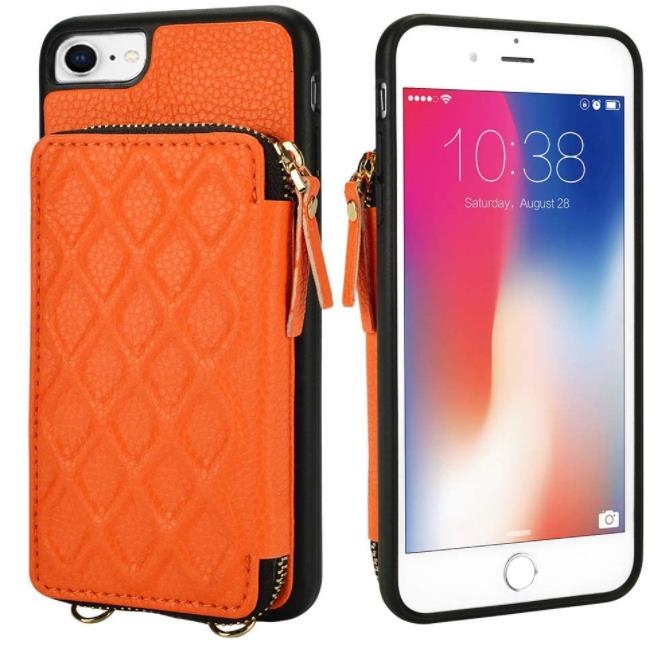 This stylish zipper wallet case is comprised of a detachable zipper pocket and a back case. The back case protects the edges of the phone while the open design zipper pocket allows you to store all your cards in one place. The LAMEEKU case is made of premium pebbled leather and is extremely beautiful to look at. The leather material makes the case very durable and it will only get better with age. The LAMEEKU zipper wallet case is a perfect fit for both iPhone 8 and 7.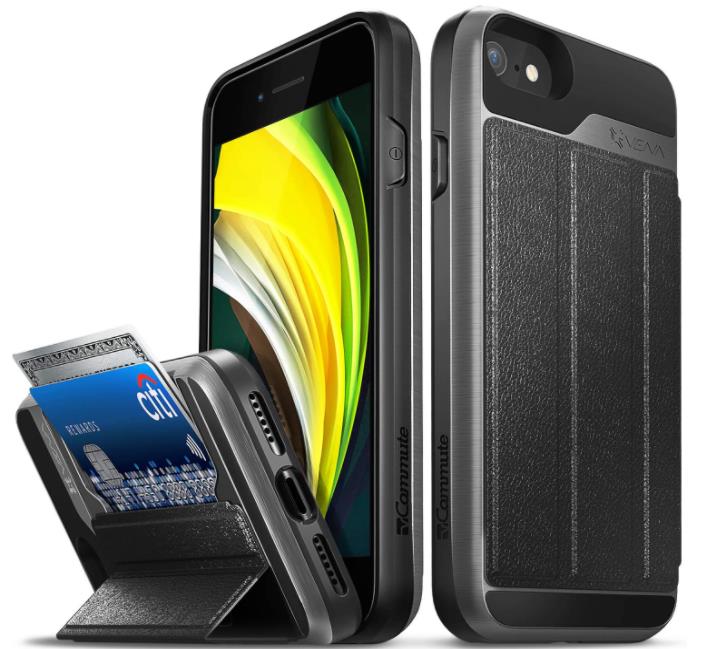 The Vena vCommute wallet case is made of a unique design with convenience as the topmost priority. This case removes all additional bulk with the hidden card slot at the back of the case. It closes with a magnetic lid and is awesome because it does not interfere with Apple pay. Plus, because there are metal plates inserted in the case, you can easily attach the phone to magnetic car mounts. The case uses a dual-layer polycarbonate and TPU design. The military-grade protection will soften impacts and prevent possible damages if you happen to drop your phone. The awesome aesthetics, on-point craftsmanship, and detailed design make this the perfect wallet case.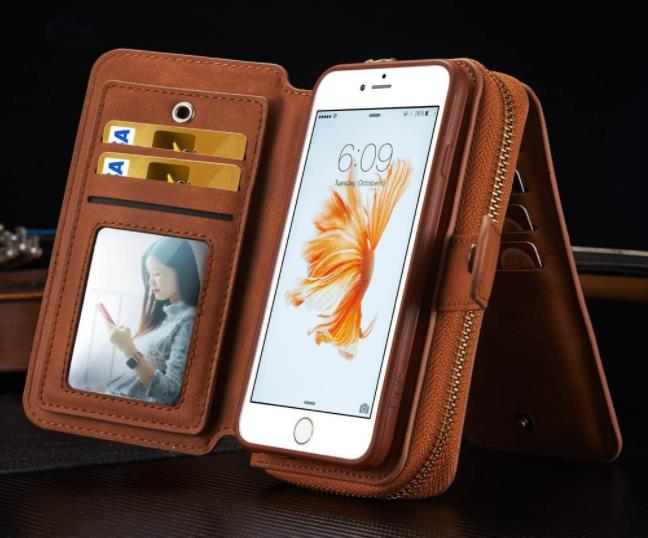 The Urvoix leather zipper is made to look like a handbag and is killing the aesthetic game with its chick vintage design. It includes multiple compartments for your phone, cash, cards, and anything else you want to carry with your phone including your headphones. The bag also comes with a handle for better portability. Inside the case, your phone will be enclosed in a soft TPU back cover. And, there is a snap button that is used to close the entire case. The Urvoix premium leather case provides the ultimate impact protection for your phone along with great looks.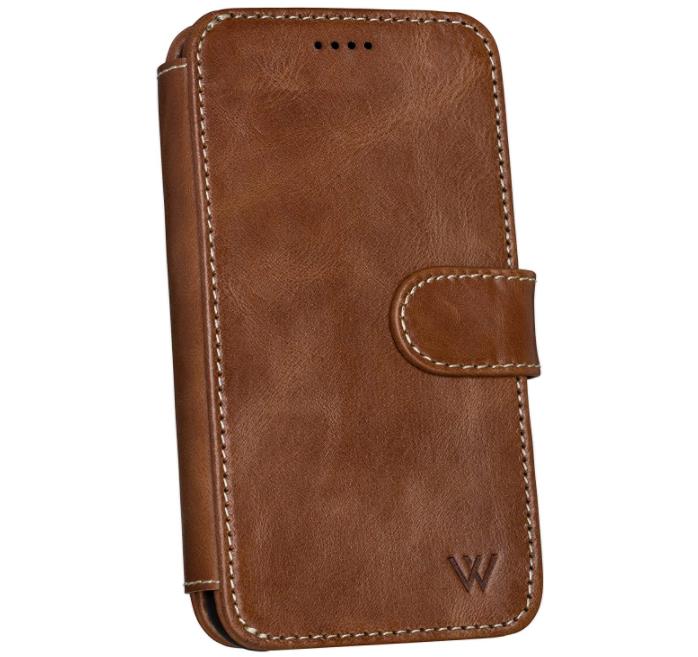 This phone case is made of 100% cowhide leather and is designed according to the classic book-binding style. This includes angled cardholders and a strong magnet to close the front flap shut. It is also extremely durable because of the fully wrapped leather edges with bold stitches. And, it is tailor-cut to align well with the camera system in the back. We love this wallet case because it is fully compatible with magnetic holders and wireless charging. It will also provide good impact protection for your phone.
Final words
These 6 wallet cases are the best in the market right now in 2021. If you are buying a new iPhone 8/ 7 or need a new wallet case, these might be the best at providing adequate protection to your phone while being convenient at the same time. What's not to love about an all-in-one phone case? With one of these, you can make your life a little bit easier and say good-bye to separate wallets.