Now that you have the iPhone 12 Pro Max, you must have been thinking of how best to protect it without adding extra weight to it. You need a thin cover if you detest bulkiness around your phone or you're a minimalist. Thin phone covers are made of extremely light materials with negligible weight. However, the protection they provide is unaffected by their look, thickness, or feel, and we've reviewed almost all available thin cases present in the market to bring you the best eight below. See their descriptions and prices to determine which you'd love to buy.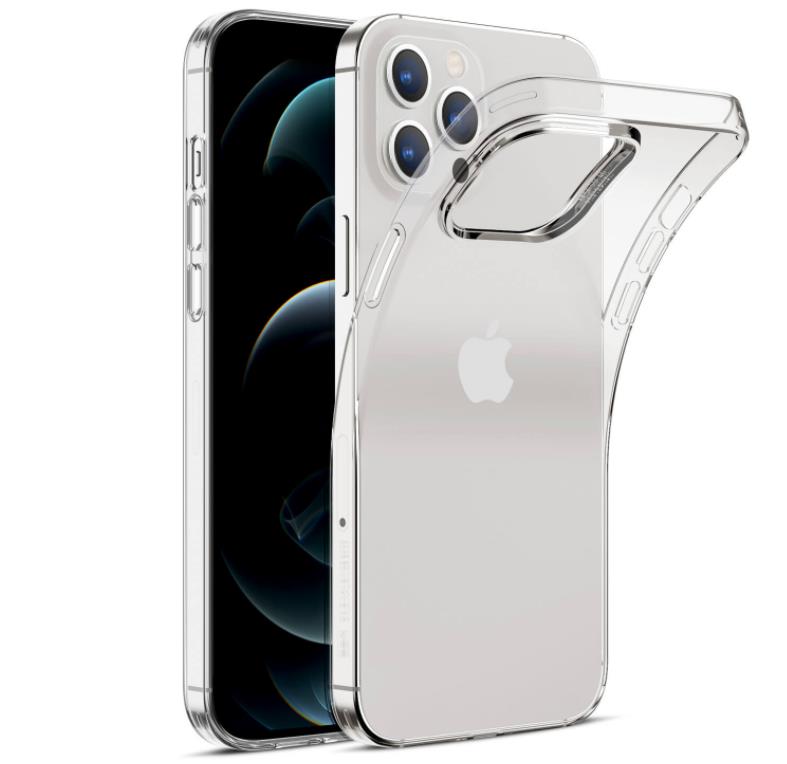 Key Features
Crystal clear
Water-resistant
Compatible with iPhone 12 Pro Max.
Shock resistant
Screen and camera protection
ESR is the maker of this crystal clear slim phone cover, which enables you to maintain the main features and beauty of the iPhone 12 Pro Max. It is designed to fit appropriately into the iPhone 12, for it can easily be placed and removed from the phone without any assistant. You can use all the buttons with the case on the phone to ease, and it provides adequate protection for the screen and camera. Keep your phone looking new with its shock-absorbing and water-resistant properties that keep the phone protected for your everyday use.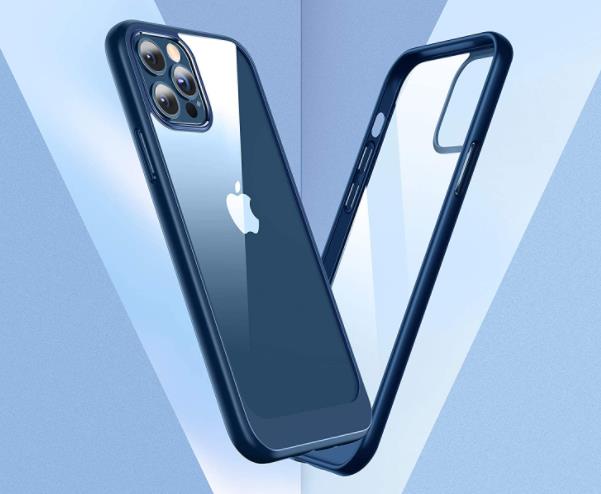 Key Features
Crystal clear
Anti-yellowing property
Military armor shock absorber.
Slim fit
This slim-fit case for iPhone 12 Pro Max ensures that you have a firmer grip and a comfortable hold without skidding of your hand. It is lightweight and makes your iPhone portable because it easily fits into your pocket. You can be assured of full protection from fall or accident with the military armor level shock absorber of this remarkable slim case for your iPhone 12 pro max, leaving your phone with its original appearance.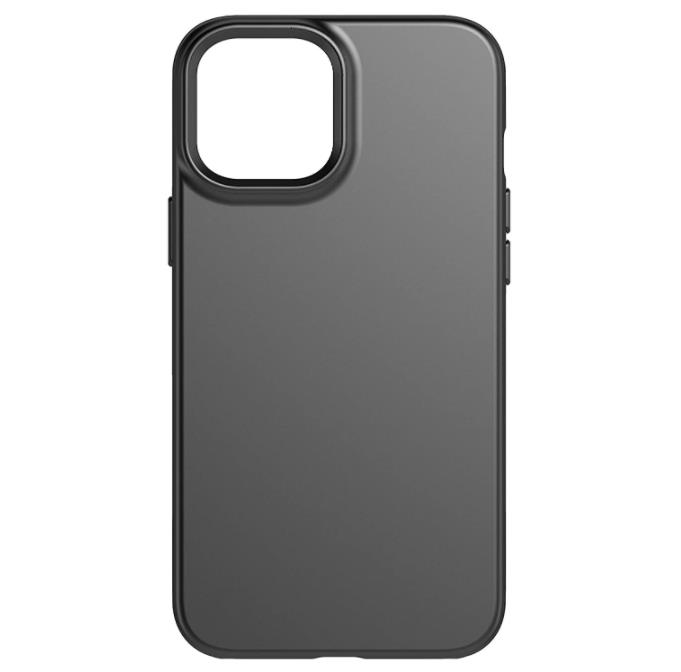 Key Features
Antimicrobial protection
Eight feet fall protection.
Charcoal black
Easy to press buttons
Get this environmentally-friendly slim case that ensures a firm grip and aids your hygiene with its in-built BioShield that fights microorganisms. It provides complete protection for your iPhone 12 Pro Max, for it has been adequately tested to absorb shock from 8 feet fall. It's Charcoal black color gives your iPhone an added beauty; it is easy to place and remove and the use of the keys and buttons on the iPhone is unobstructed.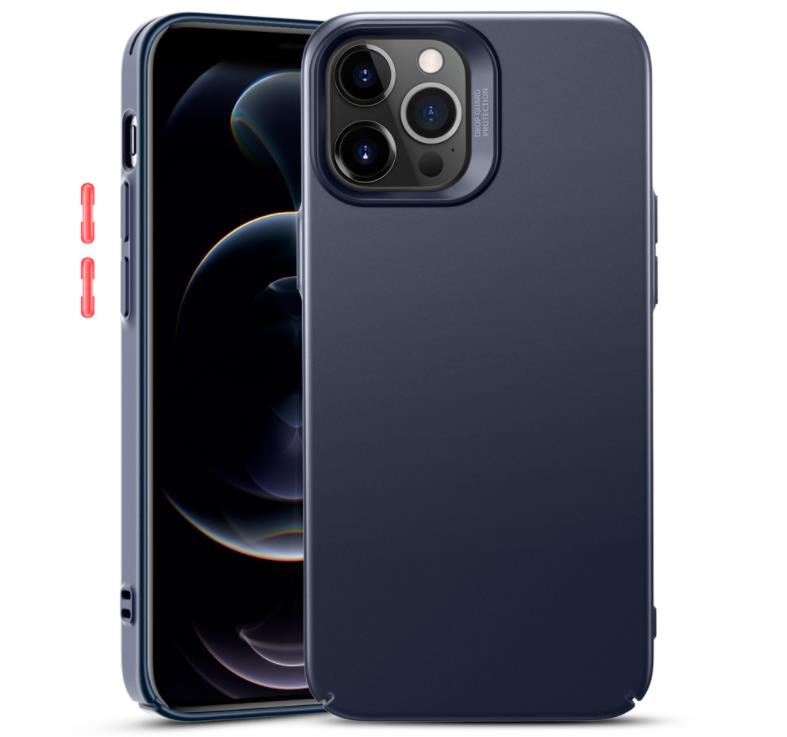 Key Features
Matte smooth finishes
Slim and lightweight with 1mm.
Compatible with iPhone 12 Pro Max.
Screen and camera protection.
The Matte finish ensures a smooth feeling and firm grip when you use this slim case on your iPhone 12 Pro Max. It fits perfectly, being made compatible with the iPhone 12 Pro Max, without adding bulk at its 1mm thickness. The raised bezels on the slim case provide complete protection for your screen and camera to keep the iPhone in good quality for a long time.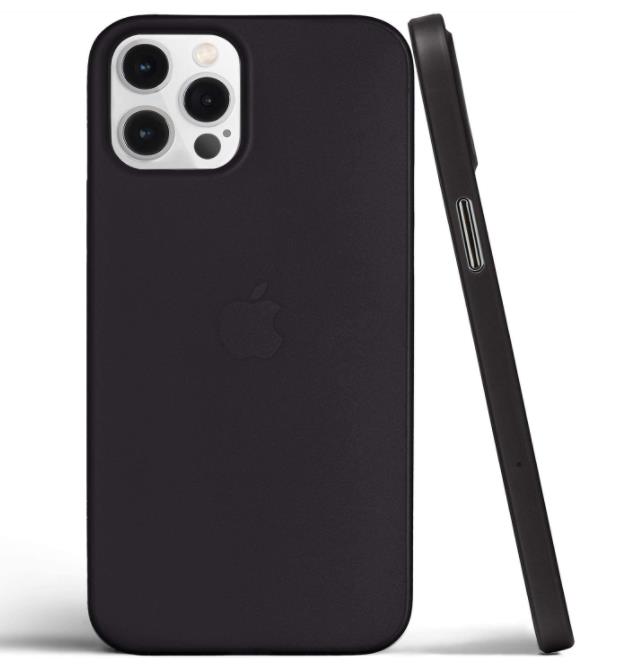 Key Features
Super thin
Raised bezels for everyday protection.
Best quality to ensure the durability of your iPhone
This iPhone 12 Pro Max slim case is extremely thin, just about 0.02 inches thick. But do not judge the slim case's thinness, as it offers more protection than you can imagine for your everyday use. The raised bezels protect the lens of your camera, and the quality of material used ensures that it prevents discoloration of the iPhone's body. The ultra-thinness of the phone makes it easy and less bulky to carry along with the case. This case is suitable for those who are not comfortable using phone cases on their phone, because they will not feel the phone's weight.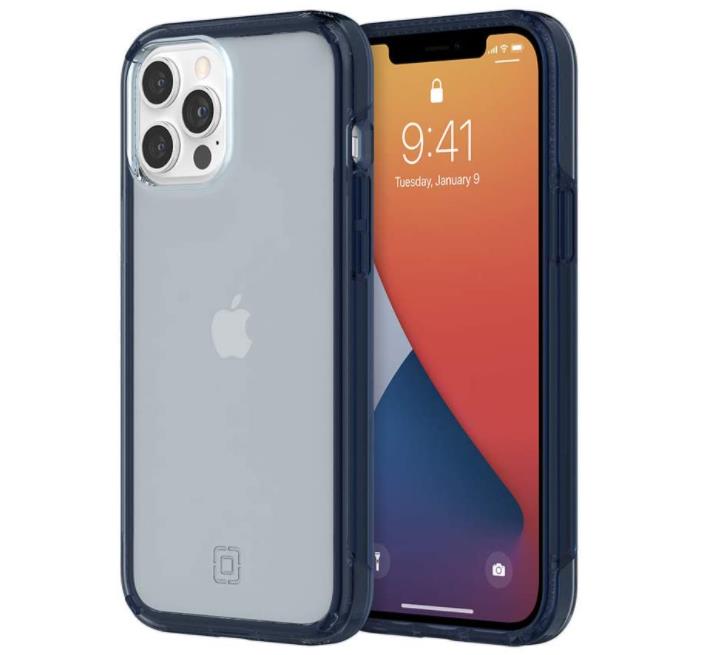 Key Features
SupportsMagSafe wireless charging
Antimicrobial bacteria features.
Struts technology for maximum protection.
It has a raised edge bezel for protection of the screen and camera.
This iPhone 12 Pro Max case provides all-around protection and is still lightweight and easy to handle. The Struts technology used in making it ensures protection from falls for up to 13 feet. With its translucent midnight blue color, it gives an attractive touch to the already impressive looking iPhone. Furthermore, being lightweight ensures a firm grip and can also be used for wireless charging with Magsafe technology.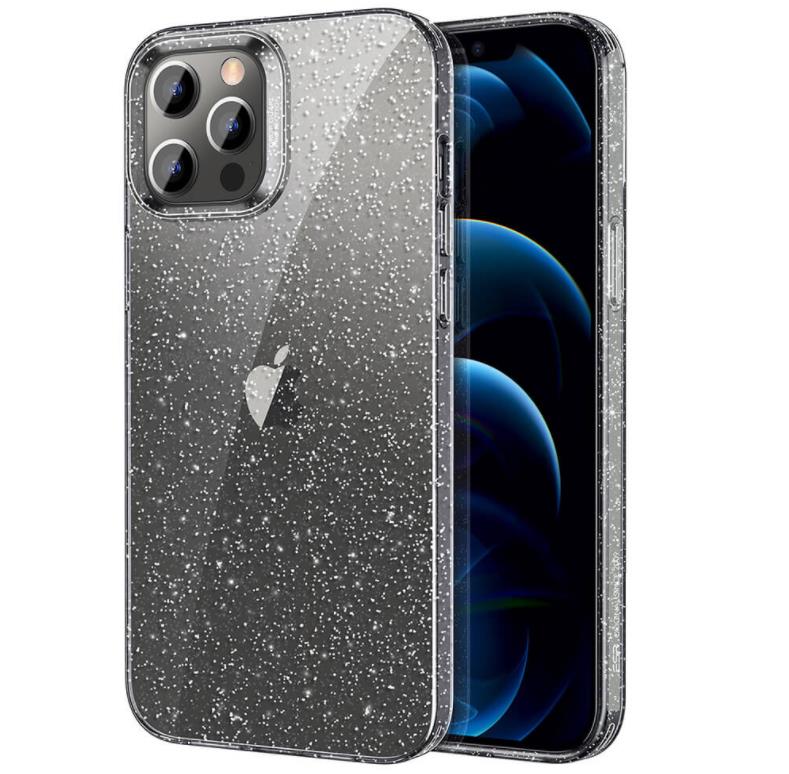 Key Features
Glitters cases.
The case clear
Watermark free.
Slim and stylish.
You can maintain your phone's glamorous and attractive looks with this clear case with glitters for a sparkling appearance. With this slim case, you can afford to look stylish while providing maximum protection for your iPhone. With its raised edges, the camera and screens are safe from accidents in your everyday activities. Its Watermark free property also ensures that wet marks are not left on the iPhone.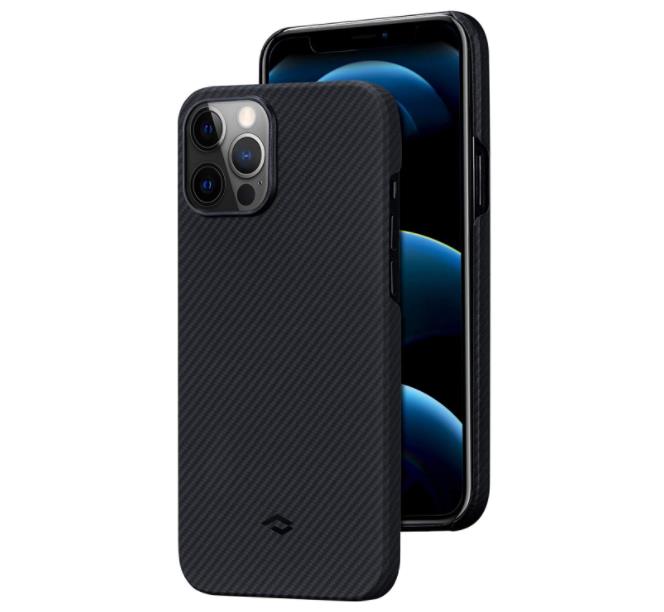 Key Features
3D grip technology
Ultra-thin slim case.
600D Aramid fiber materials
Raised edges for lens protection.
If you want to spend money on a premium slim case for your iPhone 12 Pro Max, consider the PITAKA Ultra-slim case. Being made of rare Aramid fiber offers a comfortable grip and protection with its raised edges for your camera lens. Its 3D grip technology provides a firm grip as it is about 0.02 mm thick. The slim case is amazingly beautiful and offers maximum protection for iPhone 12 Pro Max while ensuring its durability.
Wrap up
Keep the iPhone looking great, protect your iPhone's everyday use with the best slim cases available. As shown above, scratches, broken edges, or damages to the lens can be avoided with the appropriate iPhone 12 Pro Max slim cases. Go through the selected slim cases, as shown above, and make your choice.