The iPhone 12 Pro Max is a piece of technological art that will set the pace for next-generation phones. With its ability to support the 5G network, fast processor, and more, it is a phone that anyone would like to own.
And like any other smartphone, it is susceptible to damage in the event of quick drops. It is for this reason that you need to purchase a case to protect it against impact. In this article, we look at the best ESR cases for the iPhone 12 Pro Max that you can buy today. Let's get started.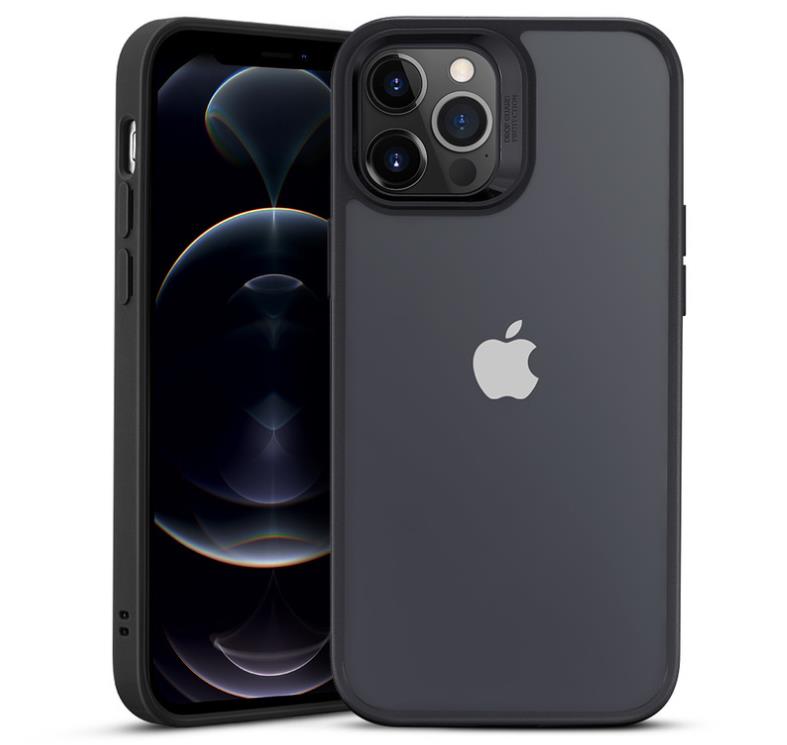 This sleek case is explicitly intended for the iPhone 12 Pro Max. It features a lightweight design so you don't have to strain when carrying it around. And its 1.1 mm thickness ensures the phone fits perfectly in your pocket. With a crystal clear back, you'll flaunt the iPhone stylish look anywhere anytime. The flexible construction allows it to tightly fit your iPhone.
You can choose between the clear, navy blue, frosted black, or black design to suit your outfit. And should you go for the navy blue design, it comes with a colored frame that complements the clear back. You'll enjoy top-notch protection thanks to raised bezels, air guard corners, and shock-resistant back.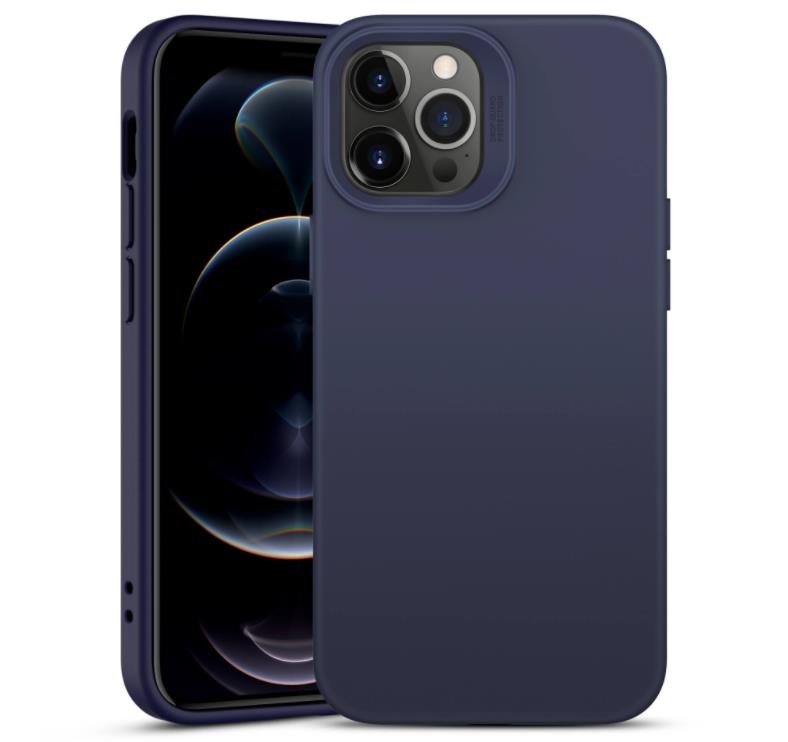 Want a smooth and stylish case? Get yourself this silicone case that features an antislip finish. This means you'll use your iPhone without fear of accidental drops while commuting or walking. It is also ultra-slim and lightweight adding no bulk while offering full protection. The raised bezels protect the screen and camera so you can text and take pictures like it were new.
With tactile buttons, you can adjust volume and switch on/off without a hassle. The best part: it comes with cutouts so you can charge, take pictures, and make clear calls. The air-guard corners absorb shock from impact, preventing the phone from shattering. The back is anti-scratch and resistant to dirt and dust. As such, your phone will appear new regardless of how many years you use it.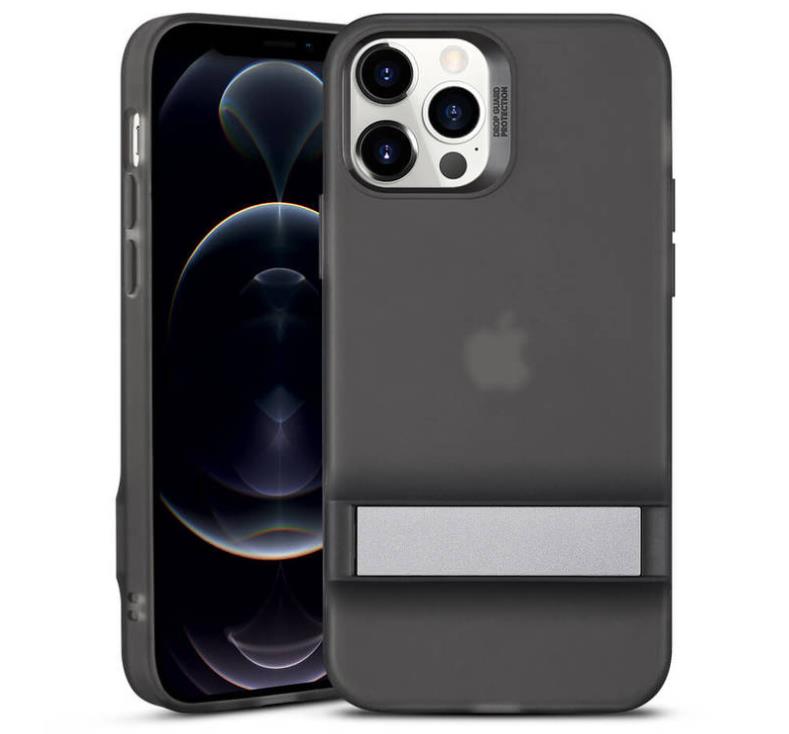 This industry-standard case offers more than protection. It lets you view movies or type in landscape or portrait orientation hands-free thanks to the integrated kickstand. No strain but convenient entertainment at your hands. And as expected, it affords you premium protection thanks to the hardback, raised bezels, and air guard corners that absorb shock from impacts.
It is ultra-clear allowing you to show off the sleek design of the iPhone 12 Pro Max. With it, you can wirelessly charge your phone since you don't need to remove it. And for convenient wired charging, it has precise cutouts. You can choose between frosted black and clear finish.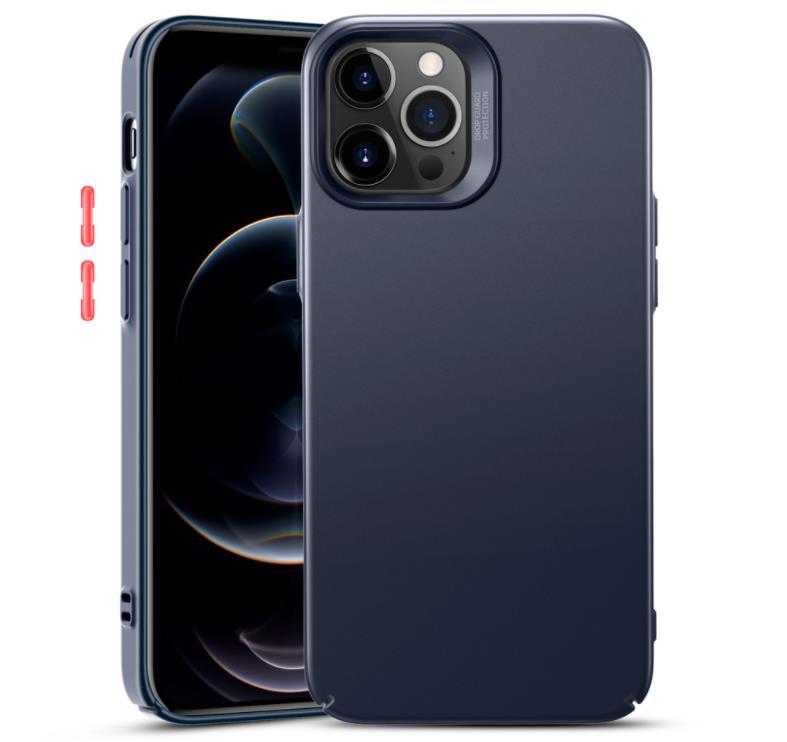 If you need an ultra-slim case, this is the best bet. Not only is it slim but also lightweight maintaining your iPhone's weight. The matte finish is resistant to fingerprints and feels soft to your hands so you can use the phone comfortably. Besides, its antislip construction ensures you don't lose your phone as you about your business.
In fact, this case fits precisely with the iPhone 12 Pro Max, people may confuse it with the phone finishing. Should you place your iPhone facedown, your screen will stay clear since the raised bezel protects it from scratches. You can access the speaker and charging port thanks to the precise cutouts.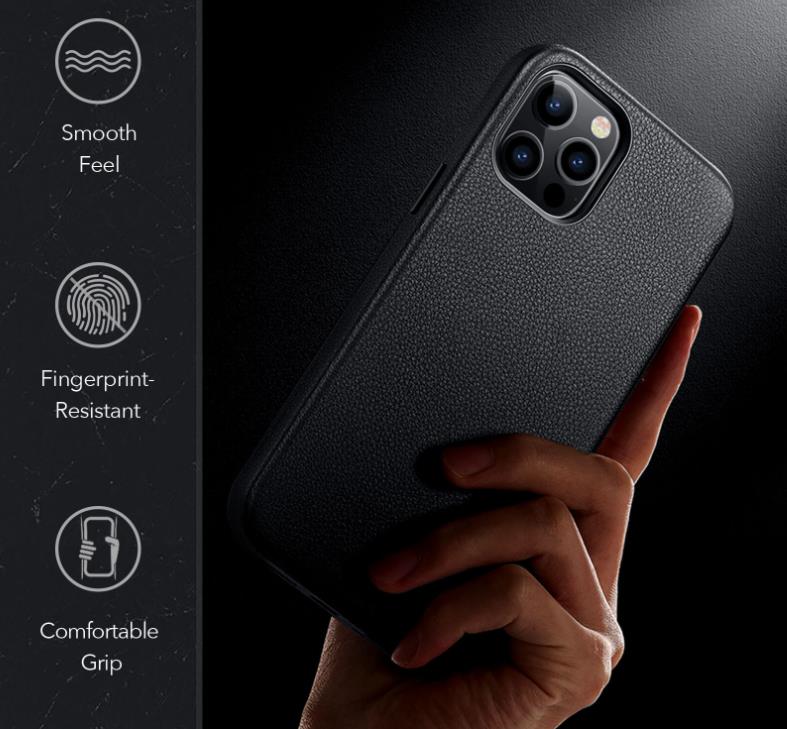 Let's face it, leather cases are classy and offer premium protection where others fail. And this is what you get from using this case. It is resistant to scratches, fingerprints, and dirt maintaining that neat leather look. It also comes with tactile buttons that allow you to enjoy everyday phone use.
You can choose between navy blue and black design. Just pick the color that complements your outfits. It also affords you the luxury to charge, make clear calls, and listen to music, thanks to the large cutouts. The camera and screen are well-protected against scratches owing to its raised bezels.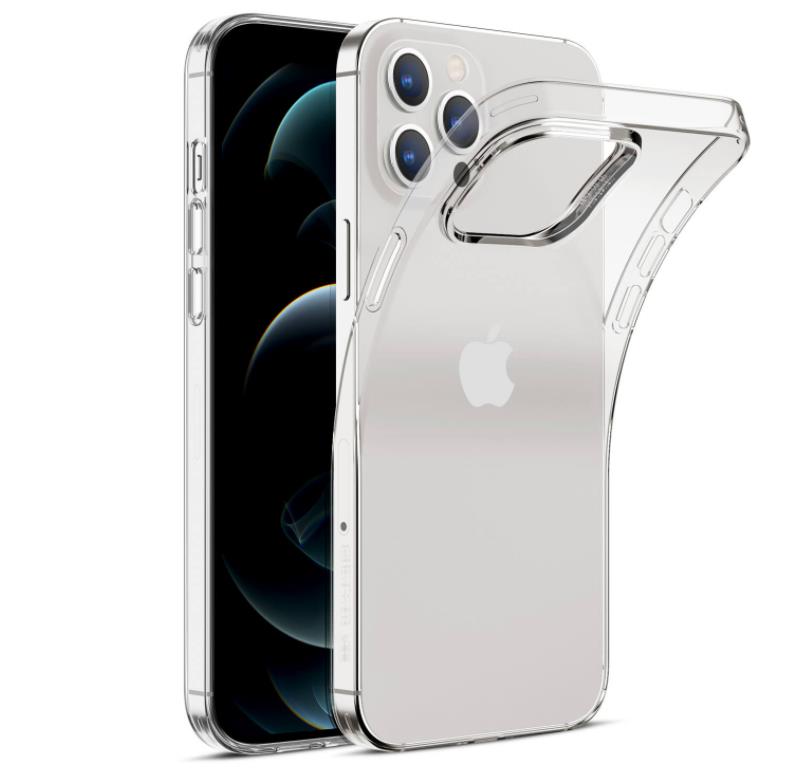 This clear case is explicitly designed for the iPhone 12 Pro Max. Clear construction allows you to flaunt your iPhone at any time. It also features cutouts so you can charge, listen to music, and take photos anyhow you want. The camera and screen are protected against scratches thanks to the raised bezels.
The frame is flexible allowing you to easily fit and remove your phone with ease. This feature also ensures the case fits perfectly with the dimensions of the phone. It supports wireless charging so you don't have to remove it, just place your phone on the charging dock. Like any premium case, it absorbs shock preventing the phone from shattering.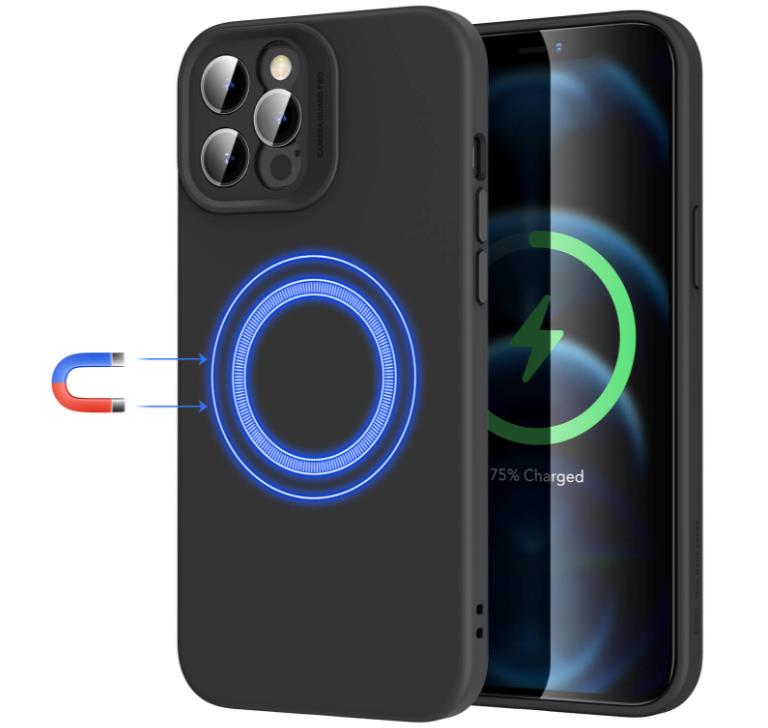 One feature you'll want from this case is the magnetic ring that allows for fast and stable wireless charging. The magnet ring allows you to align it precisely to the charging dock with ease. Also, it features a smooth finish that feels soft on your hands. You'll enjoy
With a lightweight and slim design, you'll have an easy time carrying your phone around. The integrated tactile buttons allow you to use the volume and on/off buttons with ease so you can enjoy everyday use. Like other cases on this list, it comes with raised bezels that protect the camera and screen from scratches.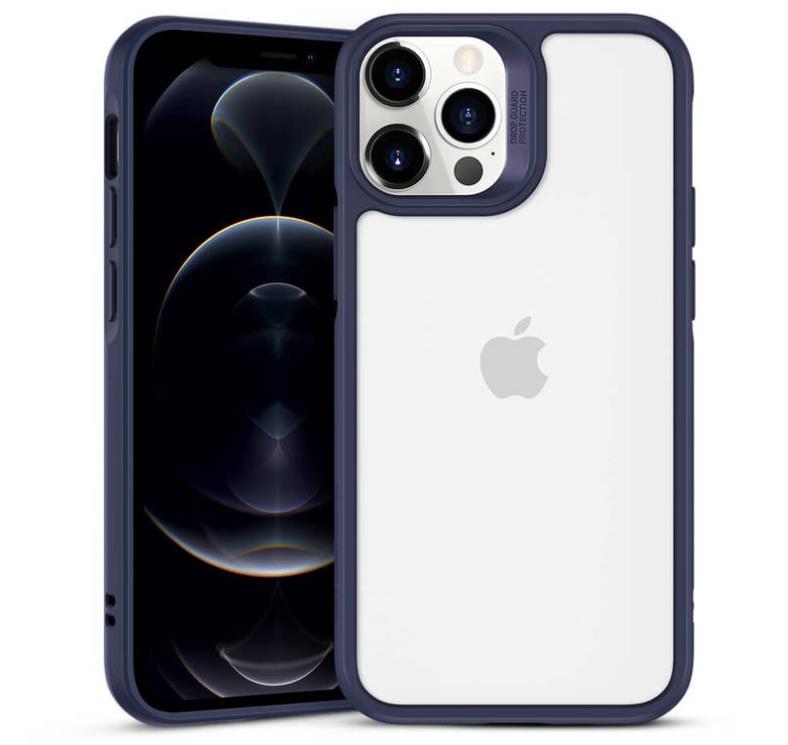 Tempered-glass offers optimal protection against scratches and other elements, and this is what this case affords you. With a flexible frame, it fits precisely with your phone. Also, it comes with air-guard corners that absorb shock from impacts ensuring your phone stays intact regardless of the impact.
You can choose between the clear, navy blue, and frosted black designs to suit your needs. It has a crystal-clear back that displays the iconic logo of the iPhone. Since it is resistant to yellowing, it will maintain the neatness of the phone. Enjoy using the camera, speaker, and charging port thanks to the large cutouts.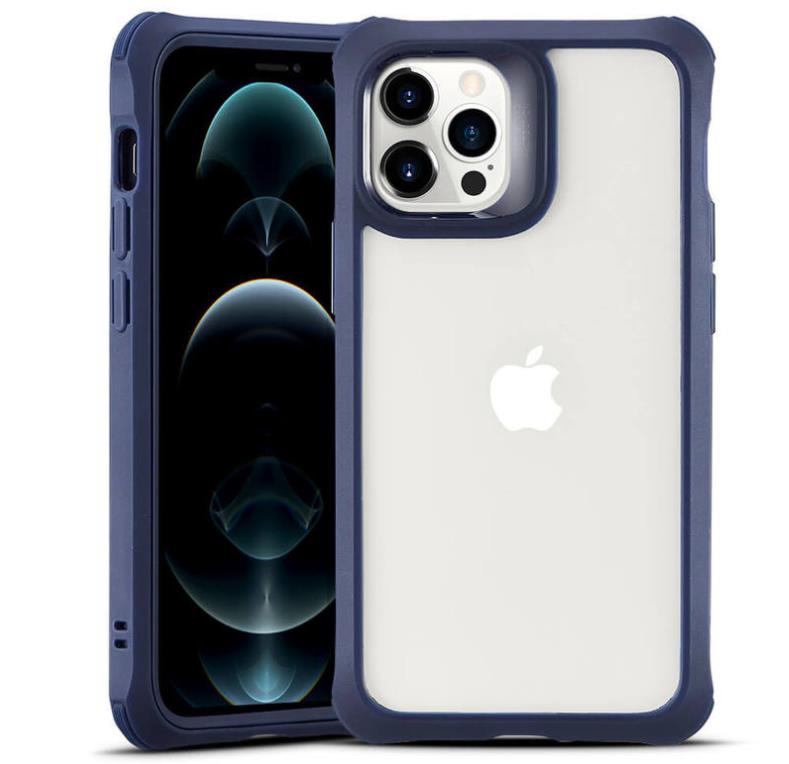 Want heavy-duty protection? Well, this case offers military-grade protection, withstanding impacts, weather elements, and dirt. It is also resistant to fingerprints and scratches. This means your phone will appear as good as new. And owing to its clear back, you are sure to flaunt the classic design of your phone.
It comes with raised bezels that protect the camera and screen from scratches, should you place it on a rugged surface. The smooth flexible frame offers a non-slip comfortable grip. With precise cutouts, you can charge, listen to music, and make calls without a fuss. Choose between the black, clear, and navy blue colors.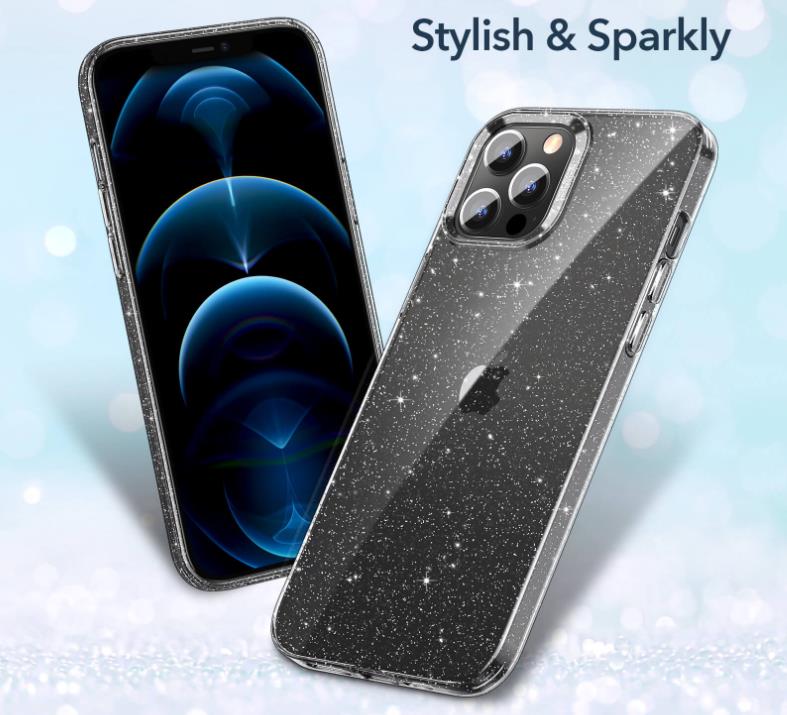 Finally, we have this slim case that adds no bulk to your phone. It comes in a clear design so you can show off the design of the iPhone wherever you go. It offers protection against quick drops and impacts keeping the phone in perfect form. What's more: it comes in a colorful design that bolsters the aesthetic element of your Pro Max.
The case is watermark resistant maintaining the neatness of your phone. You can charge your phone while it's on since it is compatible with wireless charging. The responsive tactile buttons enable you to use phone buttons so you can adjust volume when you need to.
Wrap up!
Protect your iPhone Pro Max with either of the above cases. The cases offer full body protection, are stylish, and come at a pocket-friendly price. So, the next time you want a case, think ESR.