You've Finally bought the iPhone 12? Awesome!
Like any electronic device, the iPhone is susceptible to damage in case of quick drops or buildup of dirt. It is for this reason that you need a case. And not just any other case, but a case that doubles up as a wallet.
In this article, we look at six of the best wallet cases for the iPhone 12 that you can purchase today. Let's dive in!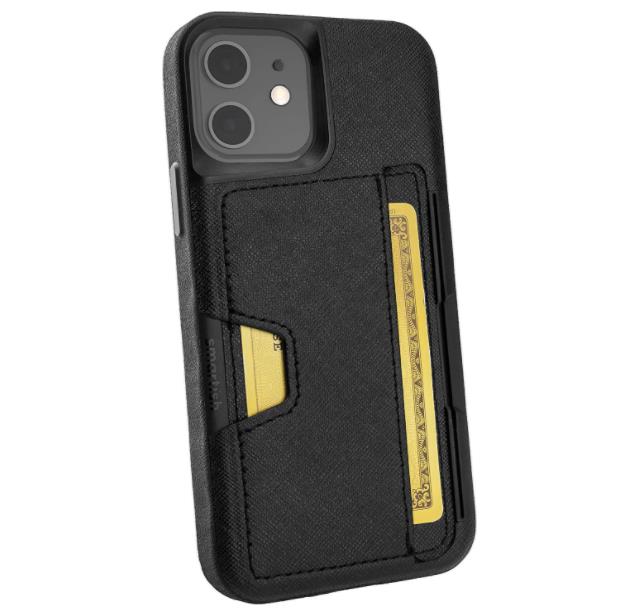 In need of a wallet case? Get yourself this stylish yet quality case that will have you say goodbye to your wallet. It comes with three card slots where you can place your cards or cash. The slots are deep enough to securely hold them into place so you don't have to worry about losing them. It features a durable and ultra-light construction adding no bulk to your phone.
Like other premium cases, this type has air-pocket corners that absorb shock from quick drops and impacts. The best part: it comes with a card kickstand so you can use the phone hands-free. The exterior feels soft on your hands allowing you to comfortably use the iPhone as you rest and commute. With raised bezels, the camera and screen of your phone are well-protected from scratches.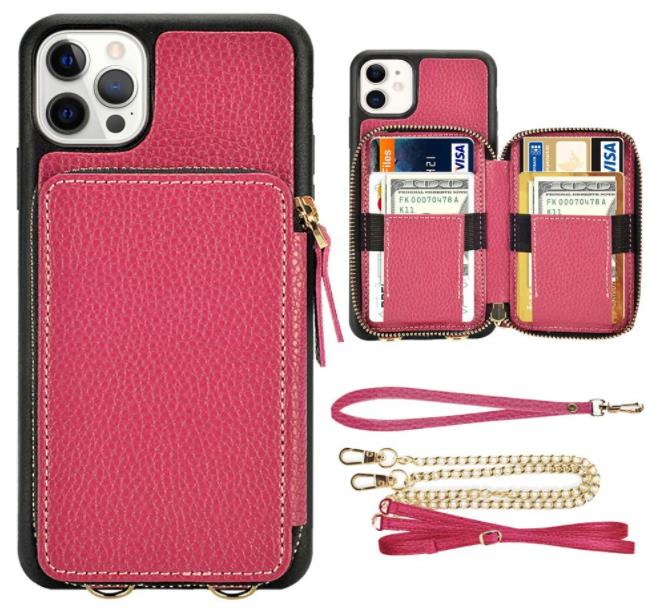 Unlike most wallet cases, this ZVE comes with a zipper ensuring your valuables are well-protected. You can choose between many colors and patterns. It is therefore suitable for men, women, and young teens. It is only compatible with the iPhone 12 and 12 Pro meaning you are buying a case that will look good on your phone.
It comes with a cardholder that holds up to six cards, keys, and cash. With it, you can carry just about any accessory you need securely. It has a hardback that is scratch-resistant and a flexible frame that ensures it tightly fits your phone. And with air guard corners, your iPhone is protected from shock.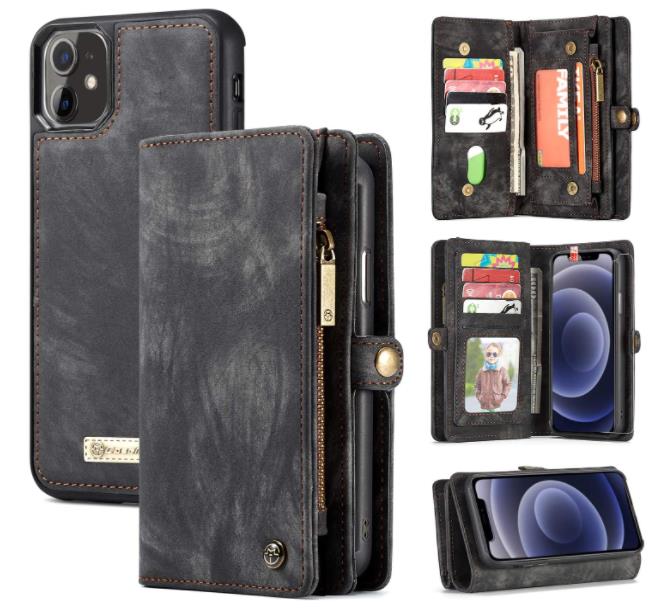 This is yet another stellar wallet case that is made of premium leather. With it, you can carry up to 11 cards. In short, you don't need a wallet when you have this case. You can put cash, cards, and pictures securely in the card slots. Besides, it also comes with a zipper meaning what you carry is securely held in place.
You can get it in red, brown black-grey, and blue-green colors. The front flap will ensure the screen stays intact as you go about your business. The back of the case has a strong magnet that attaches itself to the back of your phone. As such, it won't appear to be loose. Besides, it is easy to detach the case when need be.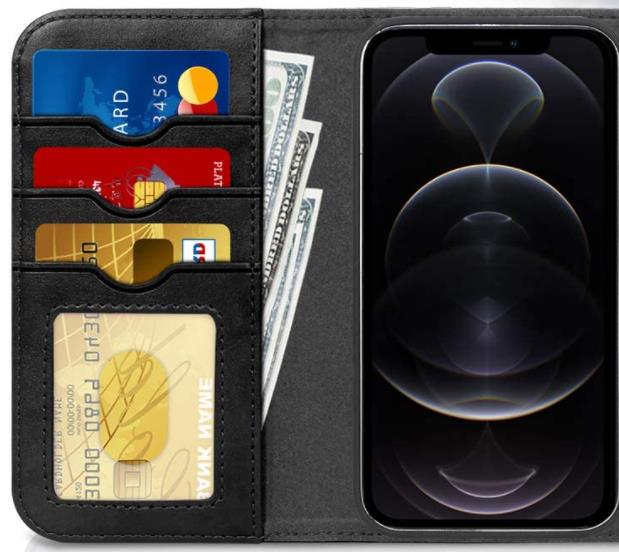 If you are looking for a minimalistic case, then this is the best bet for you. Its magnetic back attaches securely to your phone ensuring full body protection. The card slots allow you to carry up to three cards while the cash slot can hold several notes. It is made of anti-slip leather so you can use the phone even when moving around.
The anti-scratch feature ensures the phone stays neat maintaining the premium look. This case is also easy to detach when don't need the case. With precise cutouts, you can use the buttons as you would with a phone without a case. It supports wireless charging so you don't have to remove the cover anytime you want to charge.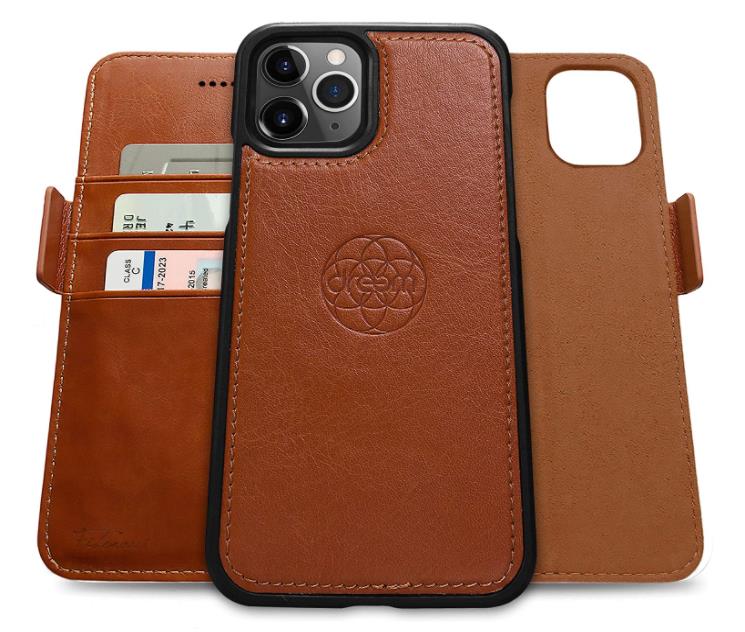 This Dream case comes in numerous colors such as caramel, red, gray, black, and others. This allows you to choose a color that complements your outfit. With a front flap, the screen of your iPhone is well-protected from scratches and other elements. Besides, the case is made of vegan leather that is resistant to scratches, dirt, dust, and water.
This ensures full phone protection at any time. The card slots can hold up to six cards and at least 10 cash bills allowing you to transact without the need for a wallet. And, you can use both landscape and portrait viewing and typing modes for hands-free phone use. The robust magnetic back cover attaches itself to your phone and you can also attach it on metallic surfaces.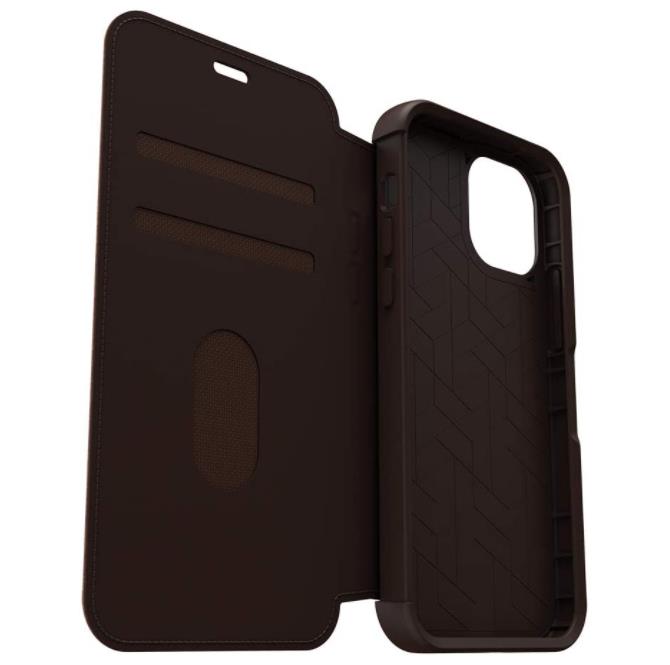 Finally, we have the OtterBox wallet case that is made of premium leather. OtterBox is one of the leading producers of quality phone accessories. This wallet case comes in a minimalistic and compact design that allows you to carry three cards and a few cash bills. The integrated magnetic latch ensures that it attaches securely to your iPhone.
And thanks to the flexible frame, you can easily install and remove the case. As expected, it has large precise cutouts that enable you to use the speaker, charging port, and camera. You can get it in black and brown color variants. The air pocket corners offer maximum protection against shock from quick drops.
Why do you need a wallet case?
Protect your phone from drops and impacts: this helps keep the phone intact even after years of use. The screen also remains free from shattering.
To improve its aesthetic element: whether you are buying a leather or plastic case, both will bolster the look and feel of your phone.
Prevent losing your phone: a common problem with sleek phones such as the iPhone 12 is that they are slippery. As such, you need to buy an anti-slip case that won't slip.
Wrap up!
You must protect the iPhone 12 against impacts if you want it to serve you for long. You can therefore buy any of the above wallet cases and you are guaranteed full-body protection. Besides, they offer more convenience since you can carry cash and cards in them.