The iPad Pro 9.7 was launched back in 2016. But it's still one of the best in the market given the crisp screen, convenience, and compatibility with the Apple Pencil. If you're looking for a perfect iPad, Pro 9.7 comes pretty close. In terms of price, this device is a little on the expensive side. So, if you're planning to buy it, you need to give it good protection as well. Remember, prevention is better than spending a fortune to replace your iPad Pro 9.7 screen. These 7 cases and covers will give you the ultimate protection.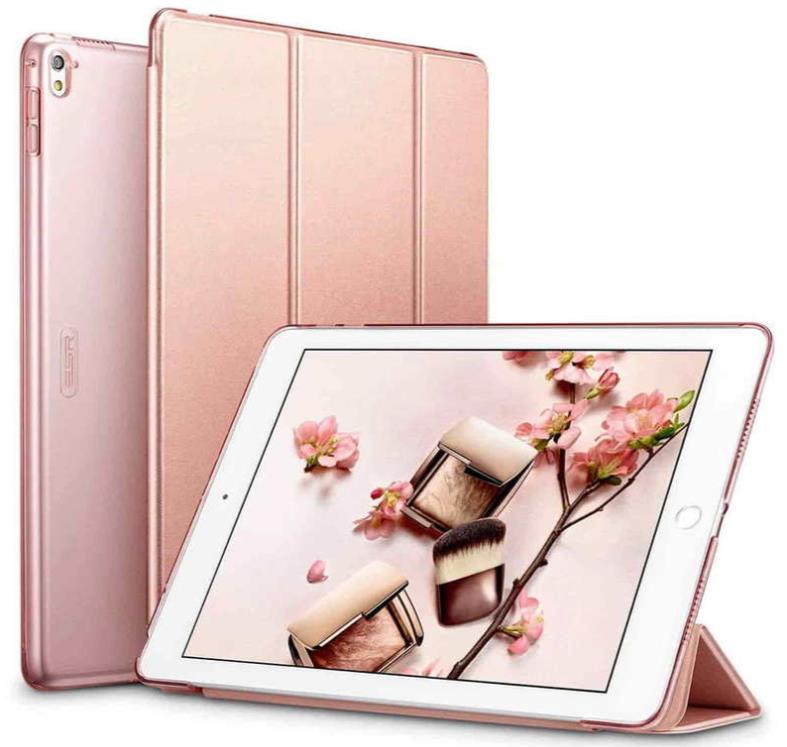 Our Ascend smart case is designed exclusively for the 2016 iPad Pro 9.7. This case is soft inside because of its microfiber lining. And, the polyurethane material used on the exterior gives a stylish semi-transparent matt texture to the cover. It showcases the Apple logo beautifully while protecting the iPad from scratches.
The exterior of the case is designed using multiple magnets creating a sturdy folding top layer. This feature is convenient when you need to hold the screen upright for typing. The case is ultra-slim and ultra-lightweight. So, it won't look too bulky either. iPad Pro 9.7 Ascend Trifold smart case comes in a gorgeous rose gold color for the perfect finish.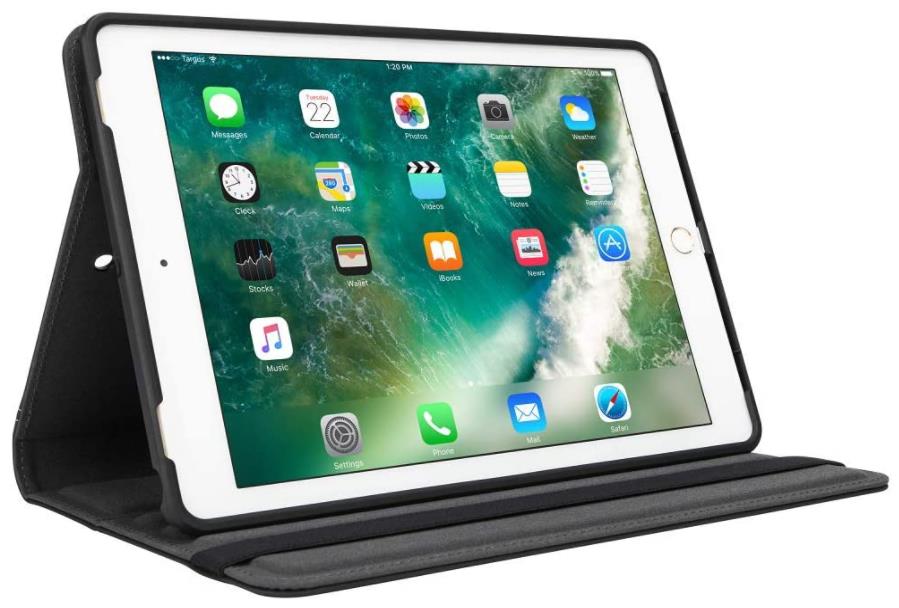 The highlight of the Targus VersaVu case is that it allows 360-degree rotation of the iPad. So, you can conveniently view the screen in landscape/ portrait mode. It also has 3 adjustment levels to adjust the iPad for comfortable viewing and typing.
Another trait on the case is the multi-generation tray flexes. These allow the case to fit a range of iPads including all versions of iPad Air. This cover is also military-grade 4ft. drop tested. So, you can depend on it for good protection as well.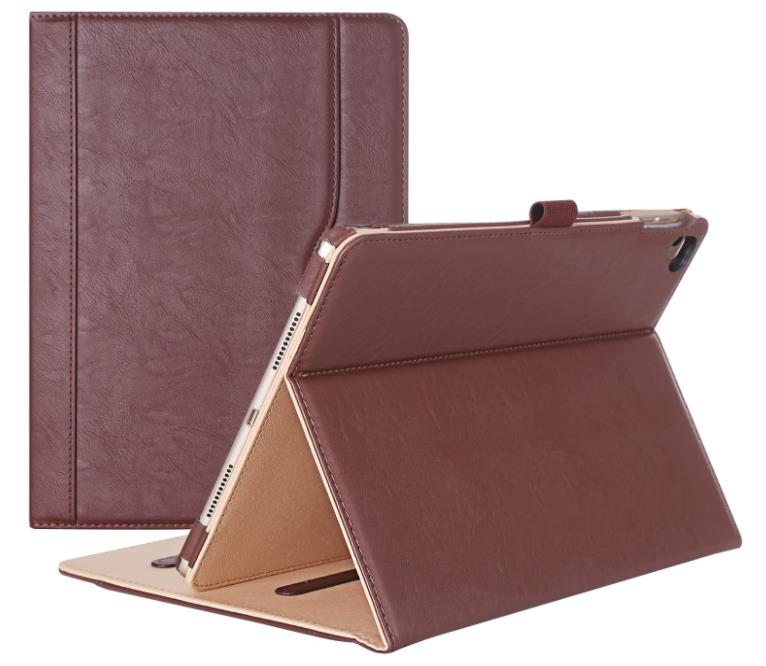 This classic professional-looking folio case is made using a premium composition leather exterior and a soft interior. It provides sufficient protection for your iPad 9.7 Pro with its solid construction. A great thing about the ProCase stand is the ability to adjust it to multiple angles for a comfortable viewing experience. And, it offers full access to all ports on the Pro 9.7 with its tailor-cut design. A built-in elastic pencil holder is also included for frequent Apple pencil users. The ProCase cover also features magnetic closure which enables auto wake/ sleep functions on the iPad 9.7 Pro. The only con we see in this case is the lack of support for a smart keyboard.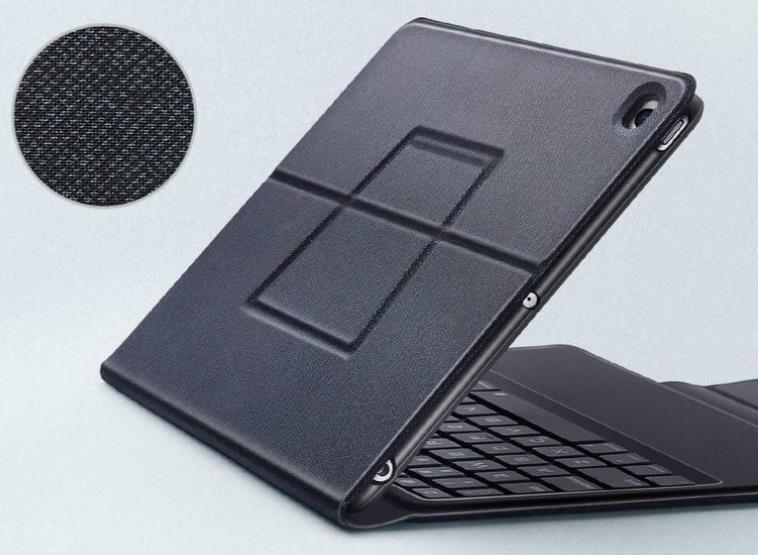 This iPad Pro 9.7 case with a Bluetooth keyboard is the perfect option to transform your iPad into a laptop. Our case is made of a high-quality flexible polymer for protection and is designed to align with all your expectations. It can hold the iPad upright for hands-free viewing and will also auto wake/ sleep the device as you open/ close the case.
The best feature is the slim (0.4cm) keyboard that uses a Broadcom Bluetooth chip for transmission. This chip is also used in some Apple devices and it's stable and highly responsive. As for charging capacity, this keyboard only requires 2 hours of charging to last up to 30 days. Overall, we highly recommend this case with its handy keyboard as the most convenient option for the iPad Pro 9.7.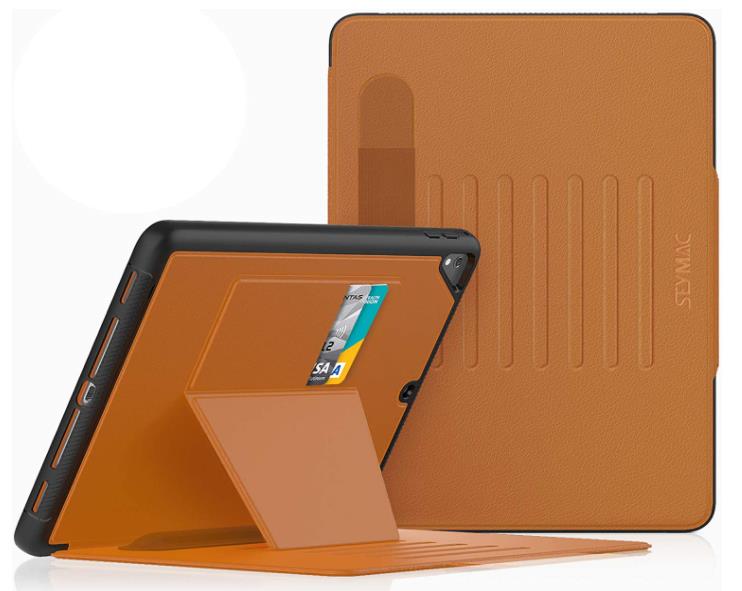 The SEYMAC case is made from high-grade soft thermoplastic polyurethane and PU leather hard frame. It also includes a lint lining that is meant to protect your iPad 9.7 Pro from scratches and dust that usually gather around the edges. The magnetic cover enables auto sleep/ wake functions. And, the unique design of the SEYMAC case allows you to easily fix your iPad to magnetic surfaces, such as your fridge. So, this is incredibly convenient if you want to view your iPad hands-free. This case can be adjusted to 7 different angles for a more flexible viewing experience.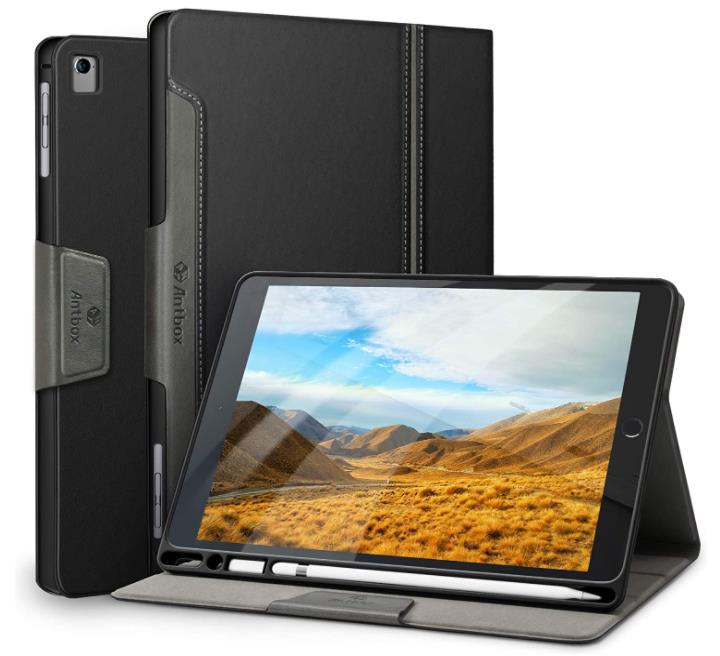 Antbox iPad case is a beautifully designed case that also fits iPad Air 1 and 2 models with all buttons and ports aligned with perfect precision. This is a hardback cover made with flexible TPU materials for good protection in everyday life. It also includes a strong magnet to auto sleep/ wake the device, reducing power wastage. If you frequently carry the Apply pencil with you, you can conveniently put it in the tight pencil holder. There are two holes behind the holder to make it easy for you to push the pencil out. This case also offers comfortable viewing and typing angles and overall, is a great case for iPad Pro 9.7.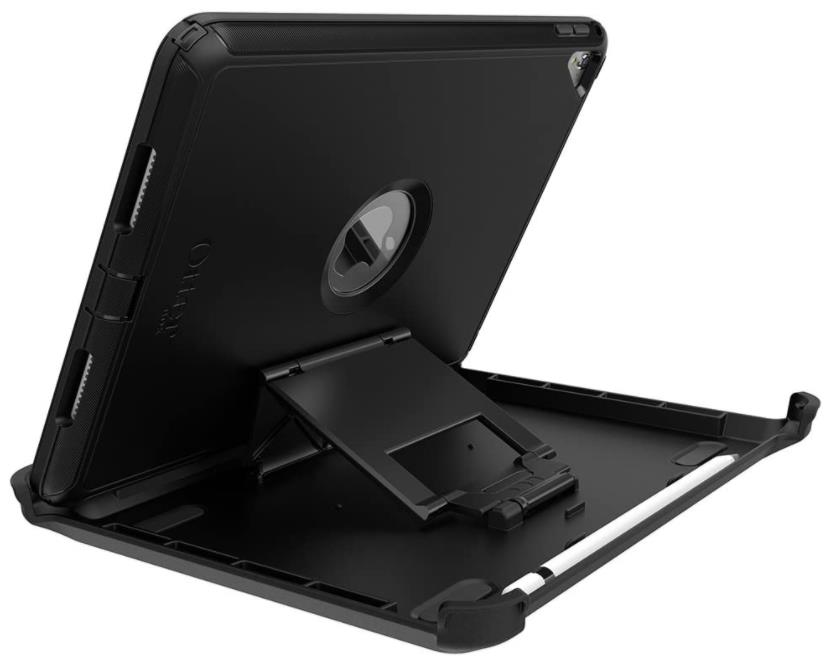 The Otterbox defender offers triple-layer protection using the inner shell, outer shell, and touchscreen protector. One specialty in the case is the availability of port covers. These stop dust and lint accumulation within ports. This case enables you to set the iPad up for a comfortable viewing angle as well. However, it is not compatible with the Apple smart keyboard.
Bottom line
All 7 cases mentioned in the list provide good protection along with a convenient viewing experience. If you are buying a new case for your iPad 9.7 Pro, you won't regret the money spent on any of these. However, when all features and functionalities are considered, we highly recommend this Wireless Bluetooth Keyboard for iPad 9.7-Inch. This case includes a variety of convenient features such as the wireless keyboard, adjustable viewing experience, auto sleep/wake function, and more. If this is not for you, you could also go for a more simple, yet functional iPad case such as the SEYMAC stock case.