While the iPad Mini 4 is a high-end tablet from Apple, it is susceptible to damage in case of quick drops or impacts. It is for this reason that you need to equip it with a cover – whether leather or polycarbonate. In this article, we look at seven iPad mini cases that you can buy today. Let's get into it!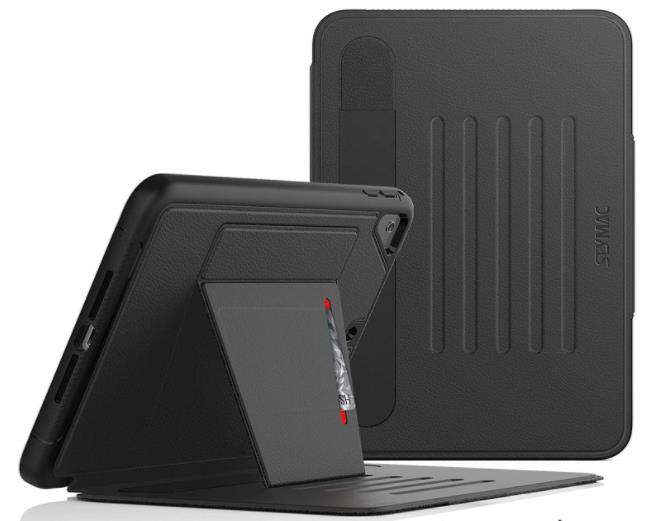 First on the list is this sturdy case that comes in black, blue, red, and orange options so you use it for casual and business needs. It comes in a synthetic leather material improving the look of your iPad. The integrated stands allow for landscape typing and viewing orientations. As such, you'll have an easy time operating the iPad hands-free.
And thanks to the cardholder, you'll always access them on the go. The case also features a responsive auto sleep/wake feature conserving energy when not in use and allowing for prompt use. With the large precise cutouts, you can access the ports, buttons, the camera, and the speaker without removing the cover.
Thanks to the tough front flap, the need for a screen protector is eliminated. Your iPad will be well protected from drops, bumps, impacts, dirt, and dust as it offers full-body protection.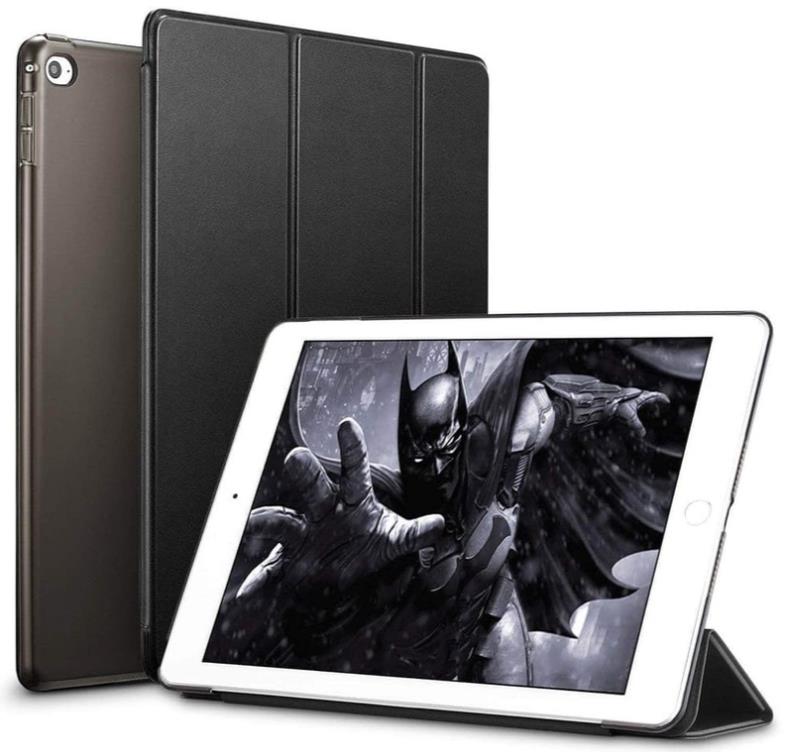 Next off is this sleek-looking case from ESR. It is only designed for the iPad Mini 4 so you can expect nothing but uniqueness. It comes with a translucent allowing you to show off the design of the iPad. The case is made of smooth polycarbonate material that offers a comfortable grip.
While smooth, it protects the iPad from scratches, tears and wear, and impact from drops. This keeps the iPad impact even in quick drops. And thanks to the flexible microfiber lining with air guard corners, it will absorb shock that may damage the screen or internal components.
When it comes to user-friendliness, this case makes the cut as it features cutouts, allowing you to take photos, charge, and listen to music. Also, the foldable flap affords a hands-free iPad anytime. You'll enjoy the high-responsive sleep and wake feature that keeps it off when not in use and turns the screen on when opened.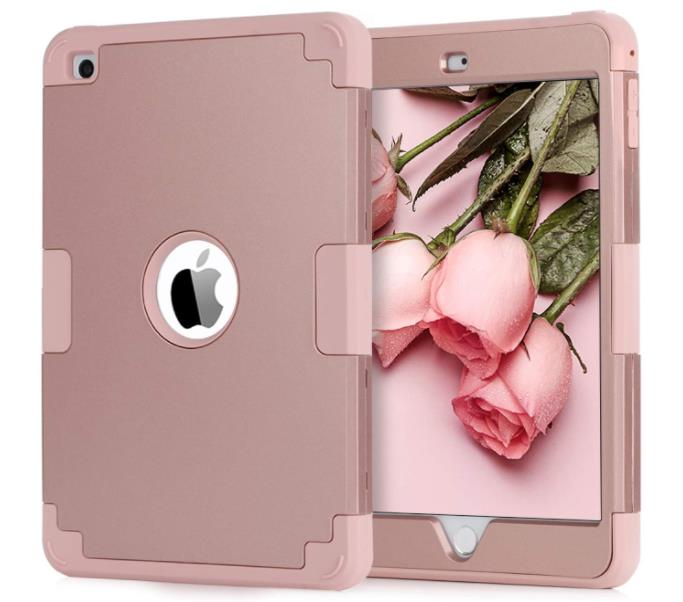 The BENTOBEN case comes in a rather mild rose gold color that echoes its premium heavy-duty construction. With a polycarbonate, soft microfiber, and a hard shell, the case offers military-grade protection against drops, bumps, and shock.
The soft bumper also offers an anti-slip grip so you can use the iPad on transit and at work easily. And thanks to the air pocket corners, shock from impacts is kept at bay. It is lightweight, portable, and easy to slip into your bag making it an ideal option for your school-going kids.
Installation of the case is bliss since all you have to do is follow the installation guide. And when it comes to removing it, you guessed it, it's likewise straightforward. Enjoy uninterrupted entertainment, charging, and making calls thanks to the precise cutouts.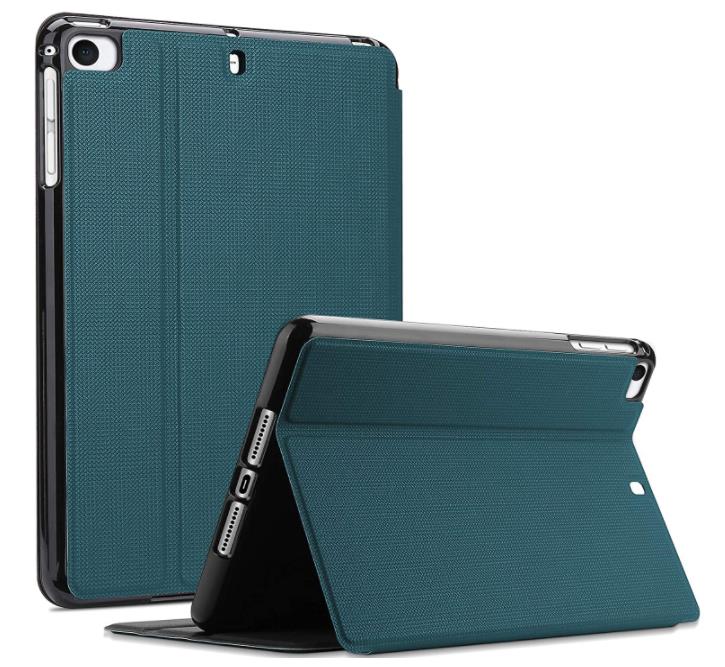 If elegance is what you are after, then this is the ideal bet for you. Not only does it feature mild yet appealing colors but also a premium folio exterior. Choose between teal, navy, red, gray, and black colors. The TPU material is lightweight yet offers much-needed protection from impacts offering full body protection without adding bulk. The cutouts allow you to charge, take photos, and adjust volume with ease.
It also affords you two viewing and typing angles for convenient movie watching and typing. The strong magnet ensures quick sleep and wake feature and also tightly attaches itself to the back of the iPad. As such, the screen is protected from damage.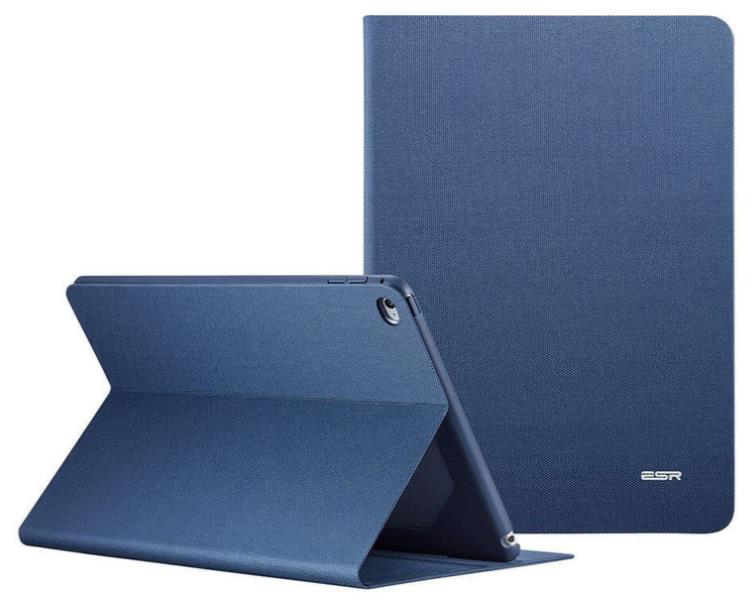 This is yet another ESR case that rocks a sleek luxurious look that is ideal for both business and casual uses. Its polycarbonate material ensures it is lightweight hence offering much-needed protection from impact without adding bulk. What's more: the material is resistant to scratches, fingerprints, and dirt.
This ensures your iPad stays neat every time. The finish also features an anti-slip design for the comfortable use of your iPad whether relaxing at home or on a commuter train. And with precise cutouts, you are sure to charge it, use the headphone jack, and take photos, and more when you need to.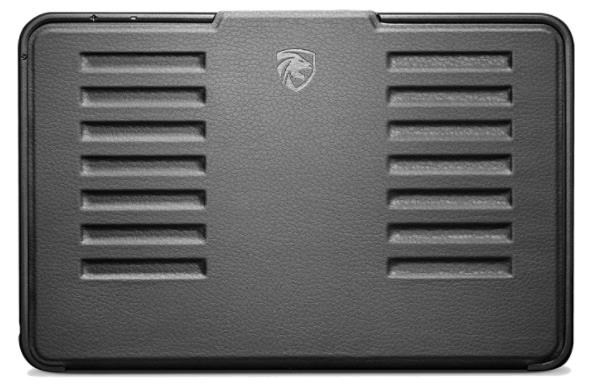 This yet another cover that comes with military-grade protection. It significantly absorbs shock from quick drops and bumps. The exterior is made of tough material that is resistant to scratches, water splash, fingerprints, dirt, and dust. The vegan leather improves its aesthetic aspect so you can use it on different occasions.
With a robust kickstand, you can watch and type documents hands-free. The kickstand also allows for numerous viewing angles for improved convenience. You can conserve the battery and access notifications promptly thanks to the high-response auto sleep/wake feature.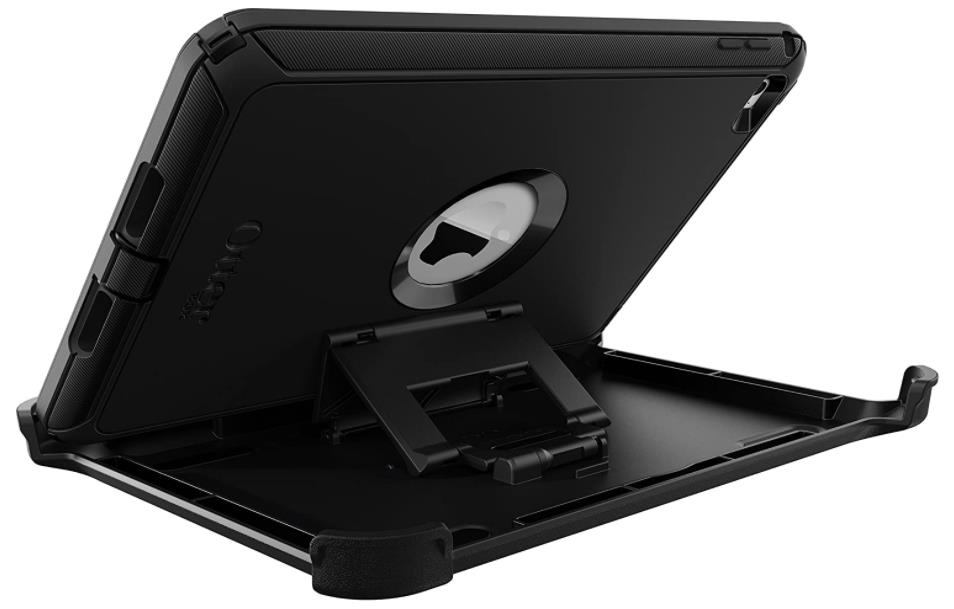 Finally, we have this case from Otterbox. Otterbox is a company that produces some of the best iPad accessories. As expected, this case is no exception as it not only offers protection but also rocks a luxurious look for a trendy guy or business mogul. Unlike other cases on this list, it comes with a screen protector ensuring 360-protection.
With a three-layer construction, your iPad is well-protected against shock from impact, pesky scratches, and everyday tear and wear. Also, it has a transparent cutout around the Apple logo so you can show off this elegant logo to the world.
You are well able to access the charging port, camera, speaker, and buttons thanks to the large cutouts. If you want a stylish yet sturdy case, get yourself this Otterbox cover.
Wrap up!
If you want to keep your iPad Mini 4 for long, make sure you cover it with either of the above cases. They offer full body protection, come at a pocket-friendly price, and are comfortable to your hands. Get one today!