The buzz around the Galaxy S21 range of smartphones doesn't look like it would subside anytime sooner. Samsung regularly awes its users with its smartphone releases, and the S21 did just the same. Its camera features remain one of the most amazing yet for any smartphone and enthusiast still has a long time of admiration.
The S21 plus variant is not so different when compared with the S20 plus from last year. Although the new model is a little heavier and broader than the former, one can rarely feel that when holding it. The S21 plus is relatively cheaper than the S20 plus last year, but that doesn't mean one shouldn't handle it with care.
Brands like ESR frequently provide trendy and quality phone cases and protectors that are just right for you. Here are 7 of those cases recommended for your S21 plus.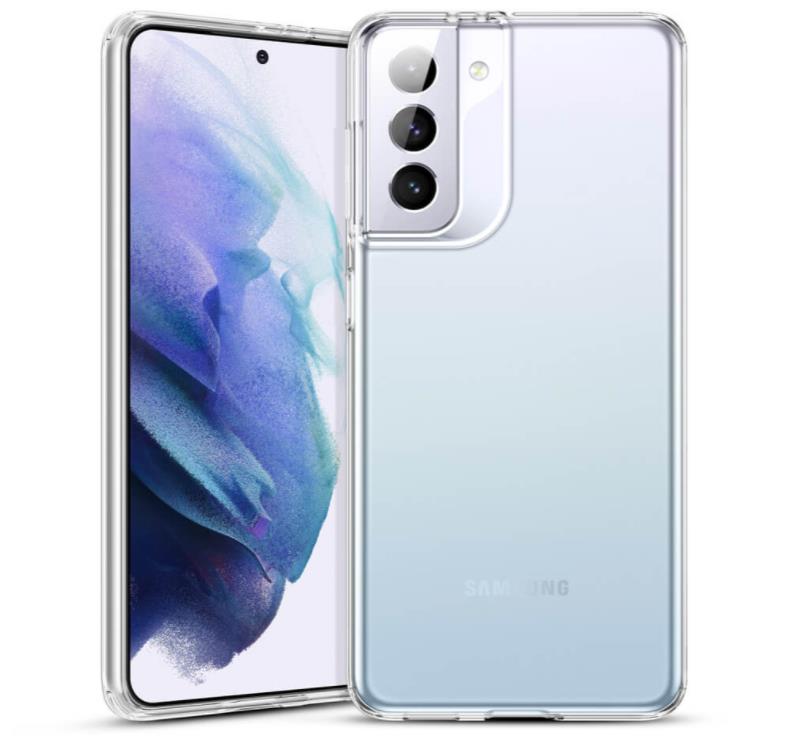 Key features
Crystal clear
Slim and lightweight
Perfect fir
Durable and flexible.
The first on the list is the Galaxy S21 plus Project Zero Clear-View Slim Case from ESR Gear. This fantastic protective casing for your smartphone gets made from Crystal-Clear material showing off your phone's original look. Designed just for the Samsung S21 Plus, it features the right dimensions aligning seamlessly to the S21 plus. This fantastic piece also includes built-in microdots preventing the soft-touch cover from clinging to your phone while keeping it looking great.
This flexible and soft TPU casing also includes raised edges protecting the phone's screen and camera against drops and scratches. Its slim and lightweight design keeps your phone sleek and protected and also enables wireless charging.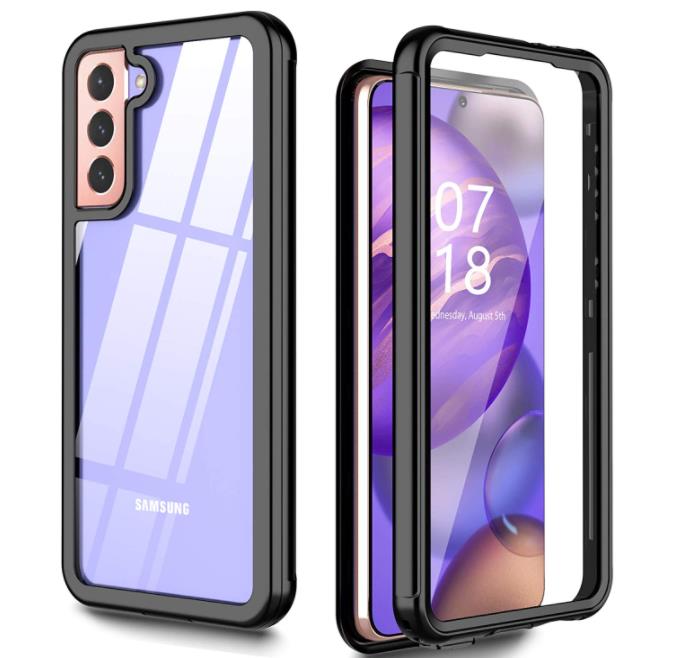 Key features
Built-in screen protector
Shockproof bumper case
Full body cover
Wireless charging
You can get an excellent case for your Galaxy S21 plus phone with the Samsung Galaxy S21 Plus Case from Oterkin. This casing provides a robust yet trendy cover for your Samsung S21 plus. This brilliant phone case does not only keep the Samsung Galaxy S21 plus safe in the event of accidents, but the shockproof bumper case also absorbs the shock. With 1.5mm screen lips and 1.0mm camera lips, one gets assured of a reliable camera and screen protection.
This masterpiece from Oterkin provides a full body cover for the Galaxy S21 Plus. It's is made from a combination of TPU plus a reinforced back case. It also supports wireless charging, and on-screen fingerprint unlock.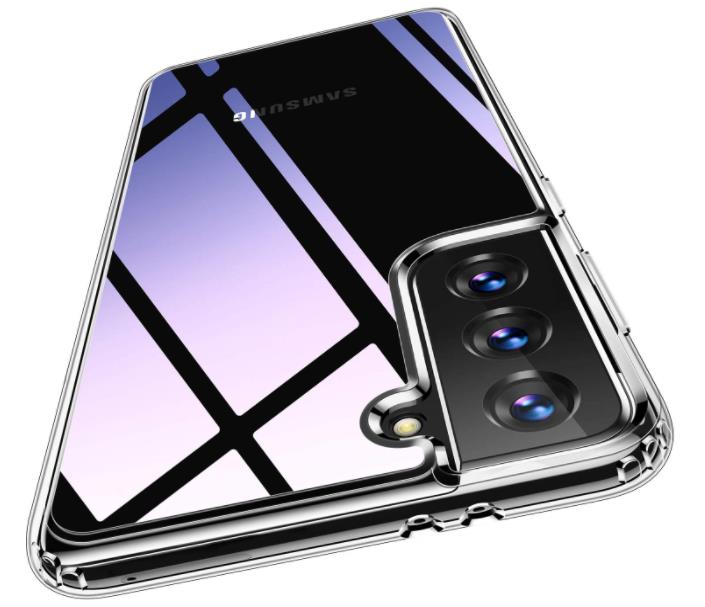 Key features
Military standard shockproof
Crystal-Clear
anti-Yellowing
Perfect fit.
The Crystal Clear Case Designed for Samsung Galaxy S21 by Humixx is another protective casing recommended for your Galaxy S21 Plus. This lovely piece is made solely for the Samsung Galaxy S21 Plus and comes with a Crystal-Clear TPU ensuring that one's phone looks as elegant as possible all around. It is made from quality anti-Yellowing materials and has lips covers of 1.0mm. Its flexible polymer enables a tight fit while also giving maximum dual protection.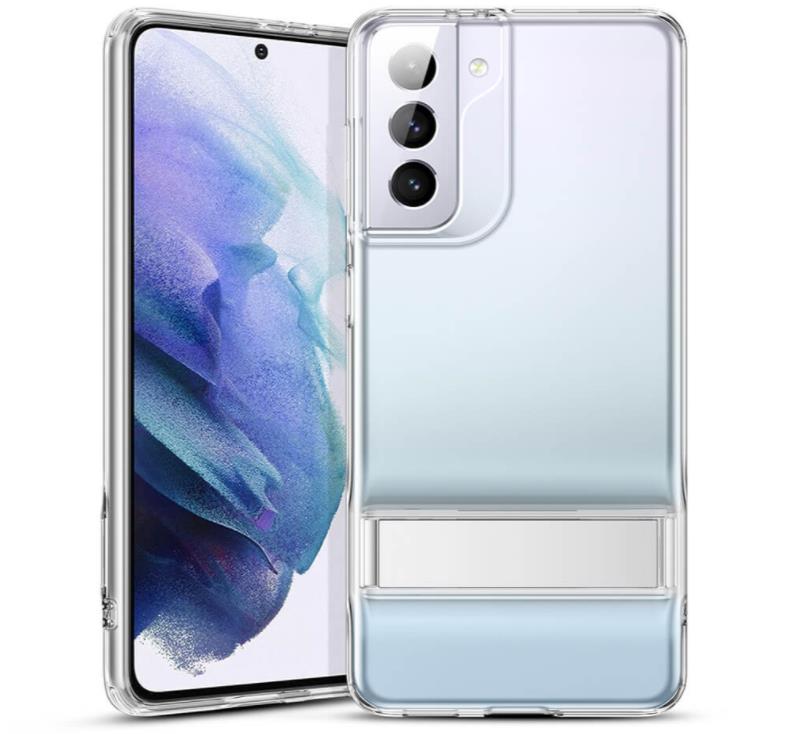 Key features
Screen and camera defense
Patented Kickstand
Crystal-clear case
Powerful polymer
The Galaxy S21 plus Metal Kickstand Phone Case by ESR is also an excellent piece to consider for that Samsung Galaxy S21 Plus. This powerful piece comes with a flexible polymer that provides better impact protection than hard plastic. It also comes with microdots that prevent watermarking on your device and edges that protect the screens and camera from drops and scratches.
An excellent feature of this piece is the patented kickstand that makes it stand out from competitors. Video calling friends and watching movies is now made more comfortable with its two-way portrait and landscape stand. The unique kickstand is free allows you to adjust it up to 60 degrees, giving the right angle for any situation.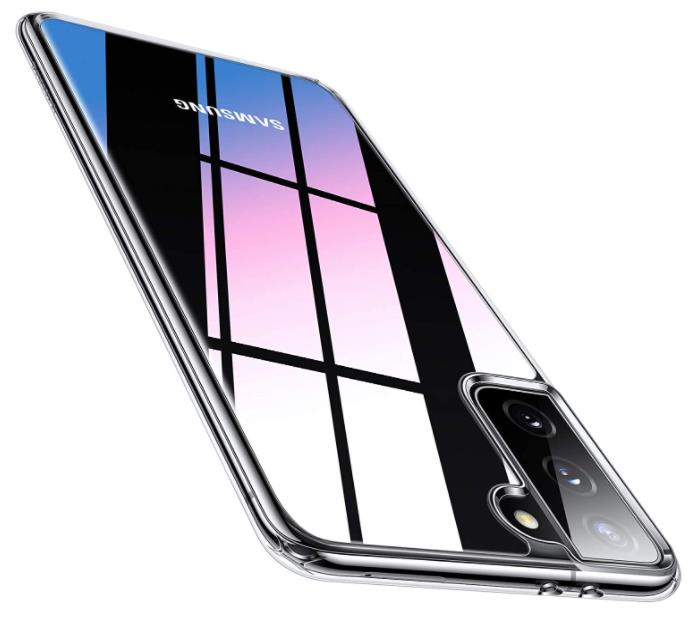 Key features
Military-grade drop protection
Flexible bumper slim case
Crystal-clear case
Precise cutouts
Your Galaxy S21 Plus is better protected with the Diamond series for Samsung Galaxy S21 Plus by TORRAS. This Galaxy S21 Plus Case comes with 6.7 inches dimensions fitting perfectly to your Galaxy S21. It also boasts of an X-shock patent that helps to provide military-grade protection for your device. Its 1.5mm camera lips and 1.2mm screen lips of one of the most extensive protectors available in the market, providing a reliable screen and camera guard.
TORRAS Diamonds Series casing also comes with precise cutouts and responsive buttons for comfort. With a thickness of 0.05 inches and a weight of 0.95oz, this protective case is one that you would surely love.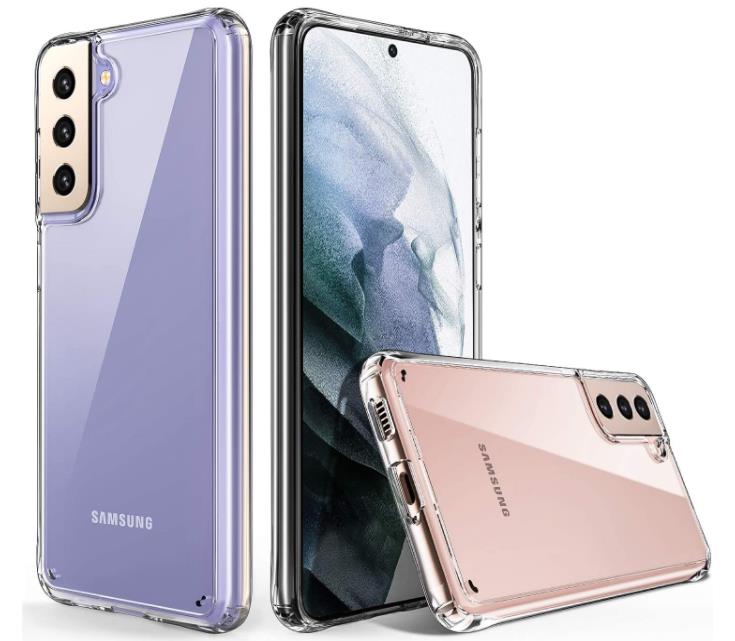 Key features
Shockproof
Camera and screen protection
Crystal-clear case
Slim and lightweight
This 6.7 inches protective casing from TORRAS provides both camera and screen protection for your Samsung Galaxy S21 Plus. This protective casing is made from soft TPU and a hard PC back, providing adequate protection for your device. With precise cutout positions, sensitive and comfortable buttons, you can charge or listen to music without a fuss. Its soft but flexible rubber material ensures that it fits precisely with your Samsung Galaxy S21 Plus. The heavy-duty bumper on its edges absorbs shock hence protecting you from everyday drops.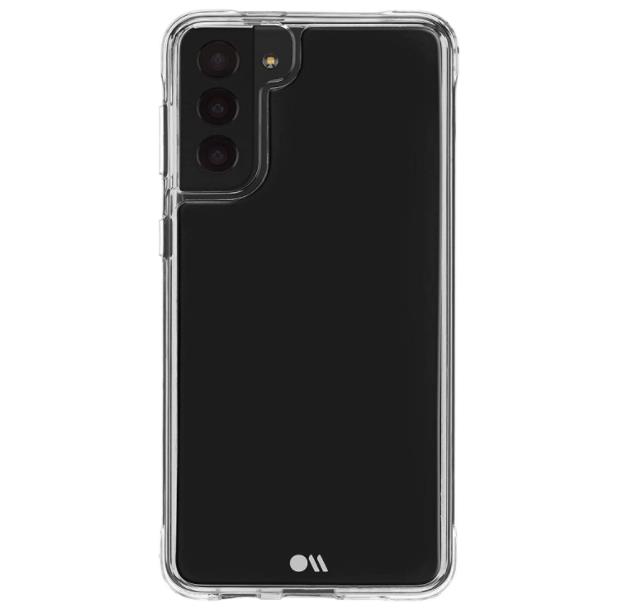 Key features
Tactile buttons
Shock-absorbing material
One-piece seamless design
Crystal-clear case
The Samsung Galaxy S21 Plus tough case by Case-Mate is another brilliant piece you can decide to get for your Galaxy S21 Plus. It features a glitter finish that helps in improving the aesthetic touch of the phone. Its Crystal-clear casing gives a fantastic look to your phone, while its TPU edge allows for an easy installation. This protective case also comes with a PC layer that protects the device from drops and scratches. Despite its crystal-clear look, it also provides a comfortable grip when using your Galaxy S21 Plus.
Conclusion
The Samsung Galaxy S21 Plus provides a fantastic quality for one's money and is a tremendous device one can own. Although owning the device may come with great joy, it is essential to keep it looking exquisite all the time. Getting a protective casing for the Galaxy S21 plus screen and camera can go a long way in keeping the device durable.