Since its commencement in 1955, the Red Dot Award has continued to recognize and appraise products whose quality and designs are of a rare class. They have a team of experts that serve as jurists to decide which product is the best in their more than 12 categories. The 2020 edition is currently ongoing but one of ESR's phone accessories, Dual-Port PD Fast Charger, already bagged the award as the best and fastest charger in its category.
A Closer Look at ESR's Dual Port PD Fast Charger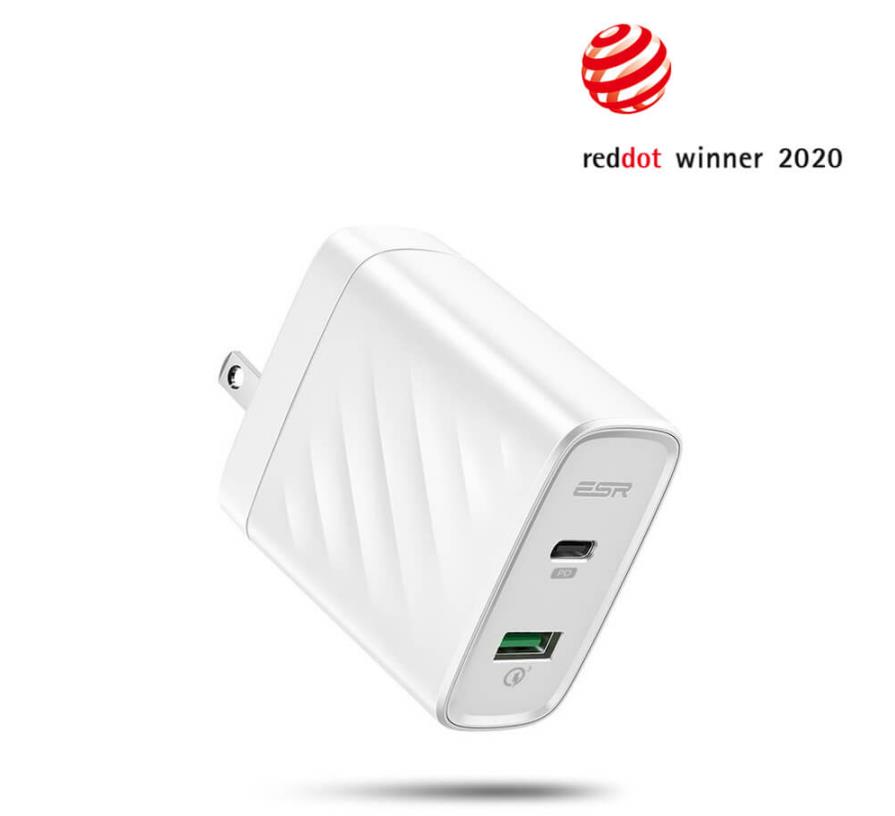 As the name says, this charger has two ports – one that is QC compatible, and the other PD compatible. It employs the latest technology to deliver a super-fast charging to your device without compromising its safety. With its two 18W ports, matte finish, and ridged design, your iPhone and other compatible devices will be fully charged within the shortest time possible. The charger is compact, and you can carry it with you anywhere without feeling inconvenience.
Enjoy 20% Discount on this Award-Winning Fast Charger
Beginning from the 27th of April to the 27th of May, 2020, ESR is giving 20% discounts on this award-winning PD Fast Charger to our customers. That means you can save one-fifth of the original amount you would have spent on it. Much more, the usual free shipping bonus on every order above $30 still holds. So, you may want to take this golden advantage by placing an order while the discounts last.
Qualifying Best Charger for The Discounts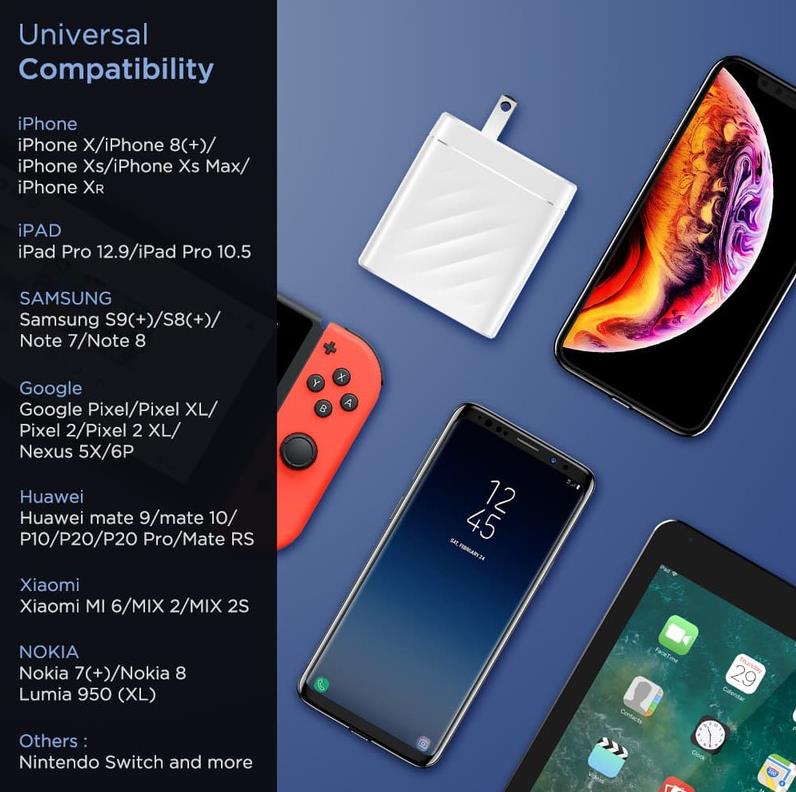 Originally sold for $36.99, you can now get it for $29.59 within the next few days. The charger works for many Apple and Android devices. It also charges Google Pixel 3 XL, Huawei P30 Series, and Samsung Galaxy S20 Series. You can get the full list of the mobile devices it can charge by clicking the link above.

This charger has a smart IC chip that detects your device automatically for optimal charging. You may want to choose between its PD and QC ports depending on the device you want to share. It can charge continuously for 10,000 hours without getting damaged. With this charger, you can guard against short-circuit, over-current, and over-voltage because it has inbuilt mechanisms to fight against it.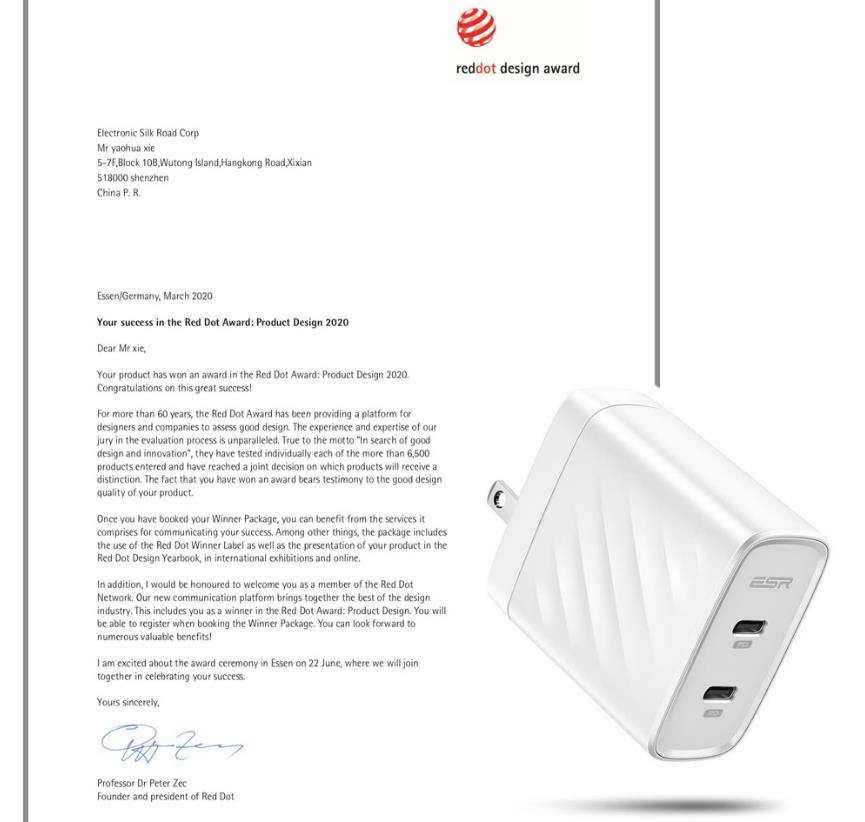 Use this charger for your Airpods Pro, iPhone 11 series, iPhone XS & Max, iPad Pro 12.9, Samsung S20 series, Google Pixel 4XL, Huawei, and many more compatible devices. It is unique from the one about in that its two ports are USB-C and can charge two devices simultaneously with optimal results.

Like the other chargers in its rank, this one is also compact in design, takes care of charging issues like short-circuit, over-voltage, overheating, and can charge up to 10,000 hours non-stop. The detective capacity of its IC chip allows it to identify your device and charge it optimally quickly.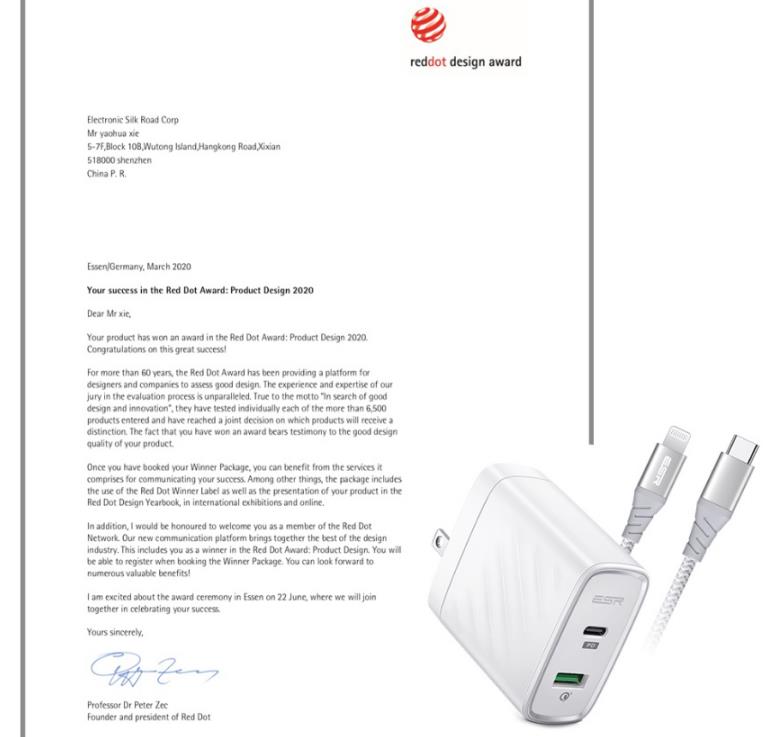 Although you will have to part with some extra bucks, this charging bundle puts everything you need to charge your device in your hand at a go. While one of its ports is USB-C enabled, the other works for QC.

The charging cable that comes with it is not only handy but of great quality, too. However, it is an MFi USB-C to Lightning PD cable used in the US. Nonetheless, you can use it to transfer data between your iPhone and Macbook. It can charge many of the devices that the other two chargers above can also charge.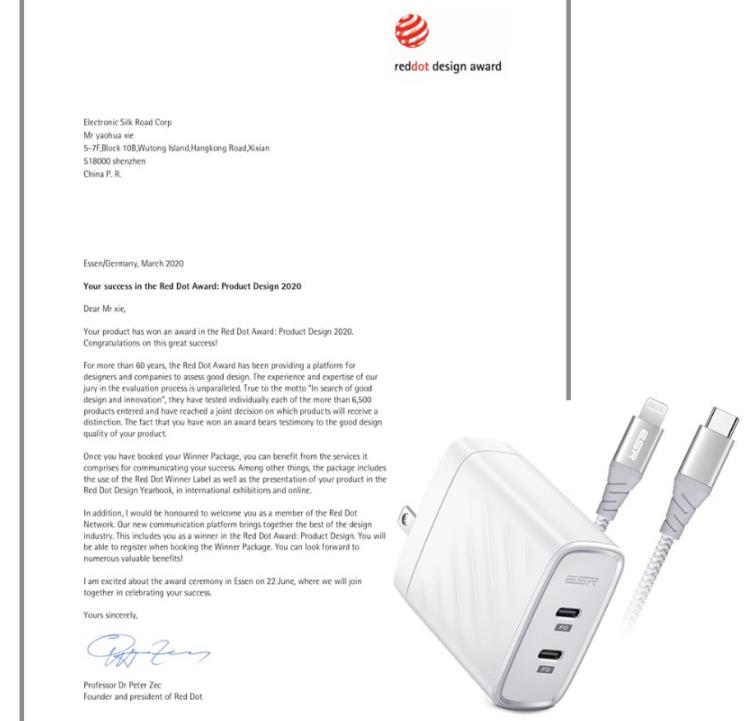 With its two USB-C ports, you can connect two iPhones to it at once, and both will be 50% charged in 30 minutes. There is the option to choose which type of plug you want from any of its US, UK, and EU plug variants.

As an MFi-Certified charger, you can use it safely with your iPhone 11 series, iPhone 8, XS, and XR series both for charging and for transferring data to your Macbook. No over-current, overheating, or over-voltage with this charger as it has an inner protective capacity against it.
Parting Shot
It is understandable if you are concerned that fast chargers may do some damage to your device. Of course, not all fast chargers are good, and you should be wary of buying just any type of charger. However, ESR award-winning fast chargers are safe to use and do not constitute any challenge. Several global regulatory bodies such as CE, TUVRheinland, and others attest to the safety of ESR chargers.
ESR also has several wireless chargers that are of world standard. They offer much more convenience in charging without having to look for cords. You can check more about these chargers here.