As great as typing on your iPad feels, sometimes when you want to type out lengthier documents and just want a faster typing experience, a wireless keyboard is definitely a great option to go with.
The best wireless keyboards can make it feel like you type like the wind. The Bluetooth wireless keyboards for iPads are the primary way for the device to connect to your iPad and give you that comfortability.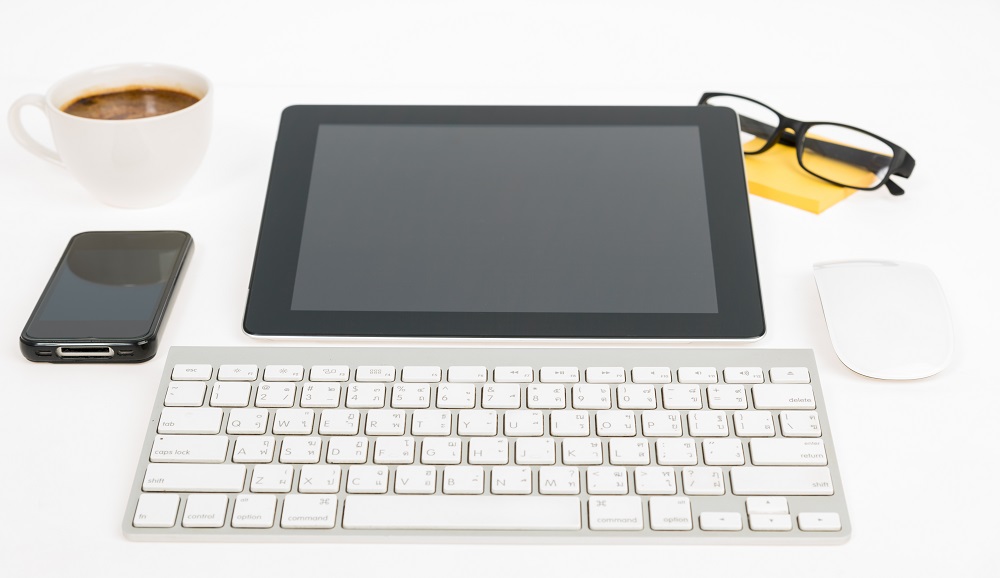 And it's very portable, ergonomic and space-efficient! (You don't even need to worry about any annoying wires.)
There are many great wireless Bluetooth keyboards out there to choose from so we've done the research for you and,
Below, we've put together the 5 Best Bluetooth And Wireless Keyboard with Touchpad for iPad 2020.
USD$36.99 SHOP NOW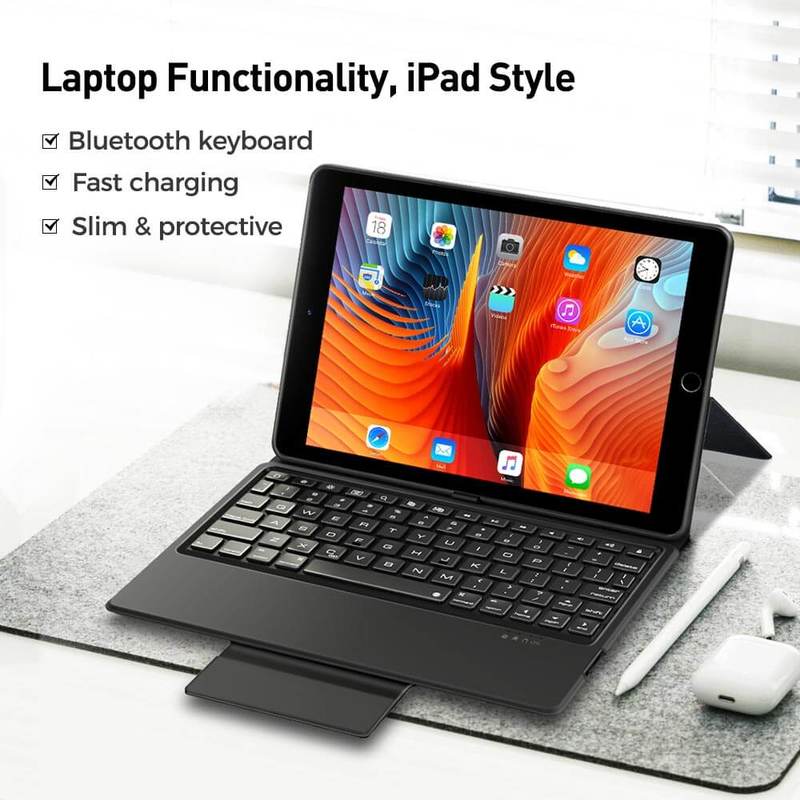 This lightweight wireless Bluetooth Keyboard for the iPad is for all that want a more 'permanent' keyboard. (Doubles as a cover)
This keyboard is attached to an iPad Cover so you have the protection and the ease of access to a keyboard!
The stable and responsiveness of this keyboard means that you won't suffer from any lag when typing out all the words you need.
And because it's slim and lightweight, you will just forget that you even have a keyboard attached to your iPad.
Up to 30 days of battery life, you rarely even need to think about charging this wireless Bluetooth keyboard, and you can just enjoy using it like a wired keyboard.
This is definitely a great wireless keyboard for your iPad.
USD$87.50 SHOP NOW
If you're looking for a wireless Bluetooth keyboard with waterproof, this would be you go to!
This lightweight keyboard is IP68 certified so you can relax when a glass of water accidently knocks over and spills onto this keyboard.
And if need to put this keyboard in a dusty environment, this keyboard will be shielded against dust.
This full-sized keyboard comes with a touchpad and also number keys and also LED backlighting with 2 modes of brightness.
USD$94.00 SHOP NOW
Now if you're more of a fan of apple keyboards (they are very nice to type on), this would be the keyboard to get.
The new versions of the Apple Magic Keyboard features a rechargeable batteries so the keyboard is slim and flat. With also a one month battery usage without charging, this wireless Bluetooth keyboard will also allow you to use and not worry about the battery.
Although the size of the keyboard is a tad bit bigger than the other keyboard we have mentioned, this keyboard is still great for apple fans.
Slim, ergonomic, great battery life, looks great and the classic apple typing experience – what more do you need?
USD$249.99 SHOP NOW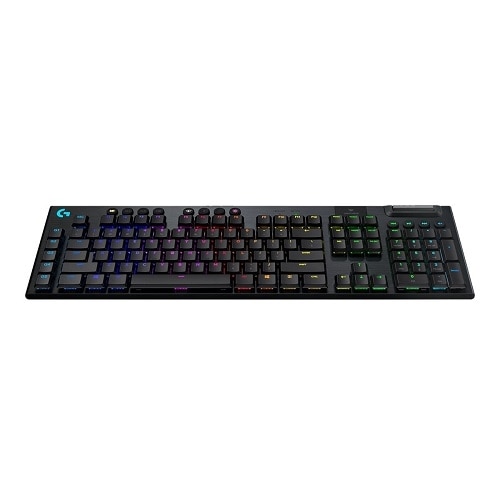 Mechanical Keyboards!
If you enjoy the tactile feedback from your typing and want to go wireless, this Logitech G915 Lightspeed Mechanical Keyboard is perfect for you.
The keyboard has RGB lighting with indicator lights to show you exactly your battery life, modes you are in and other settings.
The full keyboard by Logitech is also designed with wireless in mind so any typing signals will not be slowed – so you don't have to experience any lag at all.
The battery life can last up to 30 hours on a single charge (that takes 3 hours).
The side of the keyboard also has other helpful keys like a side roller to control sound and other macro keys for your own custom key bindings.
USD$99.95 SHOP NOW
"I need more battery life"
You may be thinking this as you don't even want to think about charging your wireless keyboard.
Well, this Logitech wireless Bluetooth TK820 Keyboard may be the option for you.
The battery life on this keyboard will last 1-2 years. At that point you just forget that batteries even exist in this thing.
This keyboard is ultra slim and sleek, with a very large touchpad so that you can freely move your cursor without feeling like you have no space.
These are the top 5 Best Bluetooth and Wireless Keyboard with Touchpad for iPads.
Whether you want better typing experience of you want a massive battery life, there is one perfect for you!
From massive battery life to water resistant to mechanical keys, you can decide the typing experience you are looking for.