Apple has never ceased to impress its customers, by the end of March 2020 it released one of its best products which is the iPad Pro 12.9-inch. With its magical keyboard, faster A12Z Bionic processor,and dual cameras this product might even replace your computer and spoil you with uncountable features. However, if you're looking for a flawless user experience with your new iPad Pro 12.9-inch you will undoubtedly need some accessories.
To maximize the iPad's pro potential we've rounded up the 7 best iPad-Pro 12.9-inch accessories that will make the most of your digital experience.
If you haven't decided yet about the best accessories for your iPad this might be your ultimate shopping guide.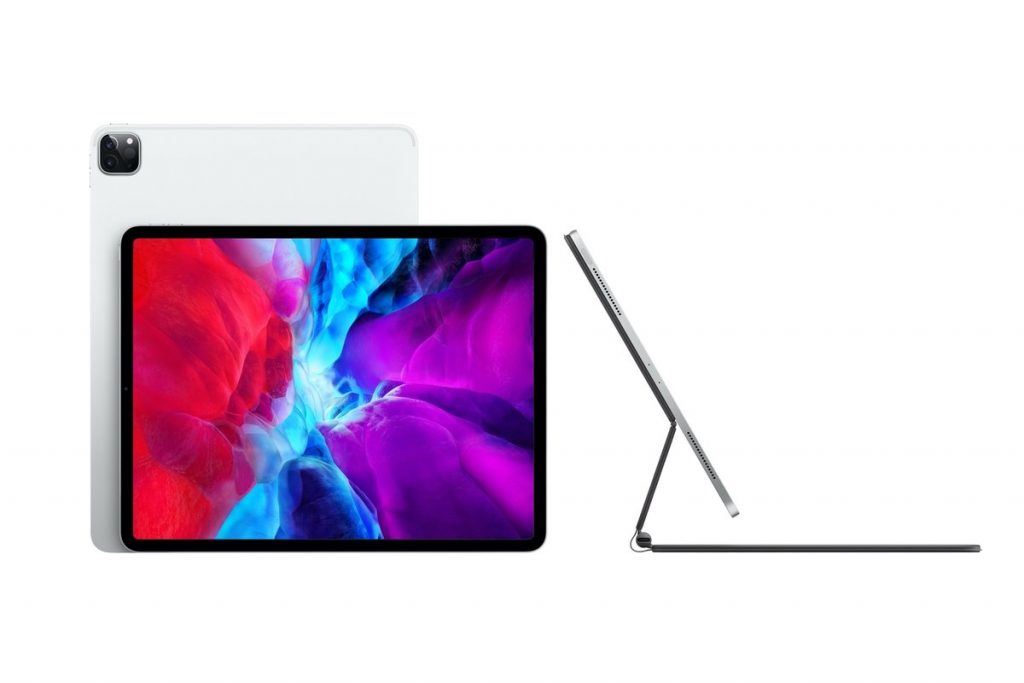 iPad Pro 12.9 2020 Sentry Case with Stand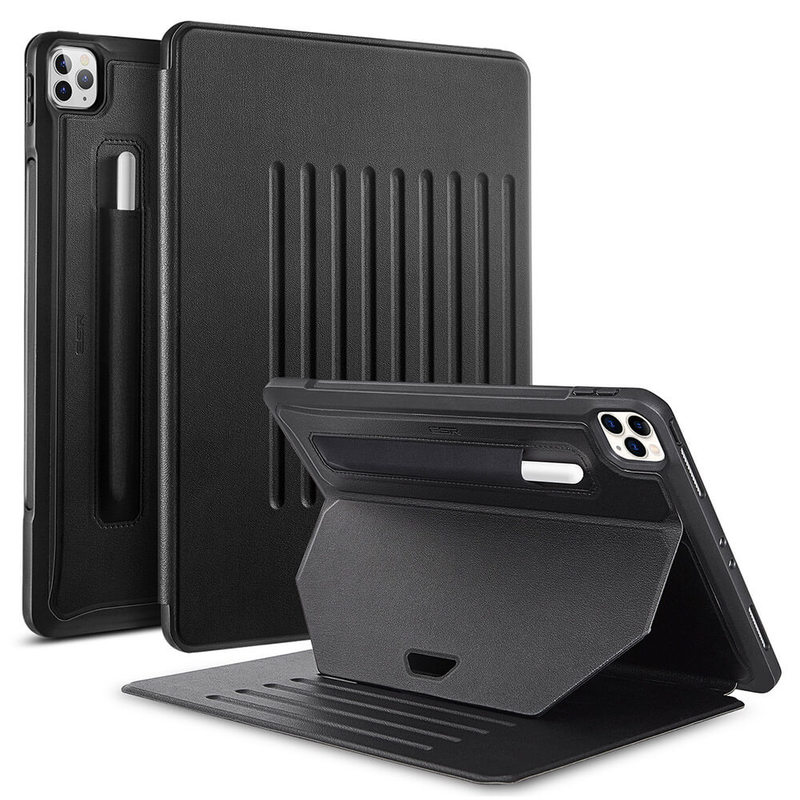 If you have chosen an iPad Pro model, then you're certainly looking to stand out of crowd and to feel unique. The iPad Pro 12.9 is not only unique for its features, but also for some of the accessories which are only compatible with this model. Here we're talking about this amazing Sentry Case with Stand which is only designed for your iPad Pro 12.9. That's not all, this accessory stands freely thanks to its 7 chosen angles to follow you wherever you go to the road of discovery. Alongside compatibility and versatility, this case is your perfect option to save your iPad from unexpected drops and scratches. The edges are 2 mm thick guaranteeing you a high level of protection. We can't pass by without mentioning that it is also Apple pencil compatible giving you the chance not only to take your pencil with you wherever you go but also to charge it. This magnetic case is designed to let you mount it easily on the fridge while cooking or on the wall while watching your favorite Netflix movie.
iPad Pro 12.9 2020 Rebound Soft Protective Case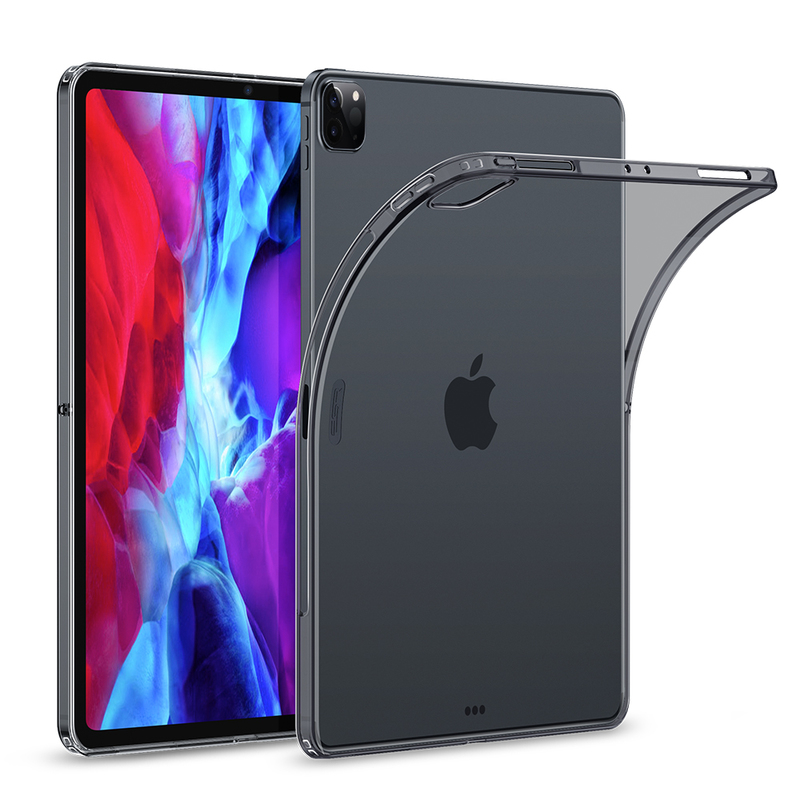 The first step after buying your iPad Pro 12.9 should be considering a high quality protective case. Don't worry, we've made this step easy for you and we can recommend you the perfect case which is designed exclusively for your iPad Pro. This Rebound Soft Protective Case is made of microdot layers to prevent watermarks and to keep your iPad crystal clear like the ocean. It's a user-friendly case allowing you to have full access to your speakers while listening to your favorite songs, ports to charge it effectively, and to your camera to capture your best memories. It is 2.0 mm thick so don't worry it's not heavy to take it with you wherever you want. It is also flexible and soft, so whenever you want to change it, it won't leave scratches on your iPad.
iPad Pro 12.9 2020 Tempered-Glass Screen Protector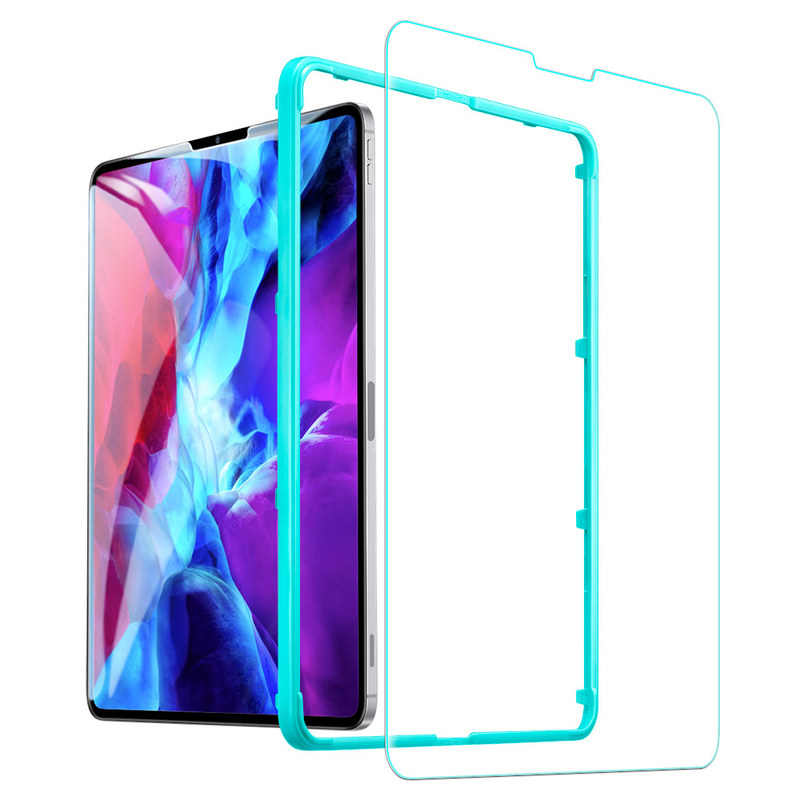 Full protection, Face Recognition & Apple Pencil Compatible, Easy installation, and HD protection – ESR Tempered-Glass Screen Protector is there when you need it. Protecting your iPad's screen is a crucial step that no one should forget about. It's not a typical screen protector, it has been designed to satisfy your needs and to make your experience amusing. It is bubble-free, easily installed, scratch resistant, ultra-thin, HD protection up to 99%, and fingerprint resistant. You don't need more, with all of these features ESR's tempered-Glass Screen is your savior.
4. Digital Stylus for Touch Screen Devices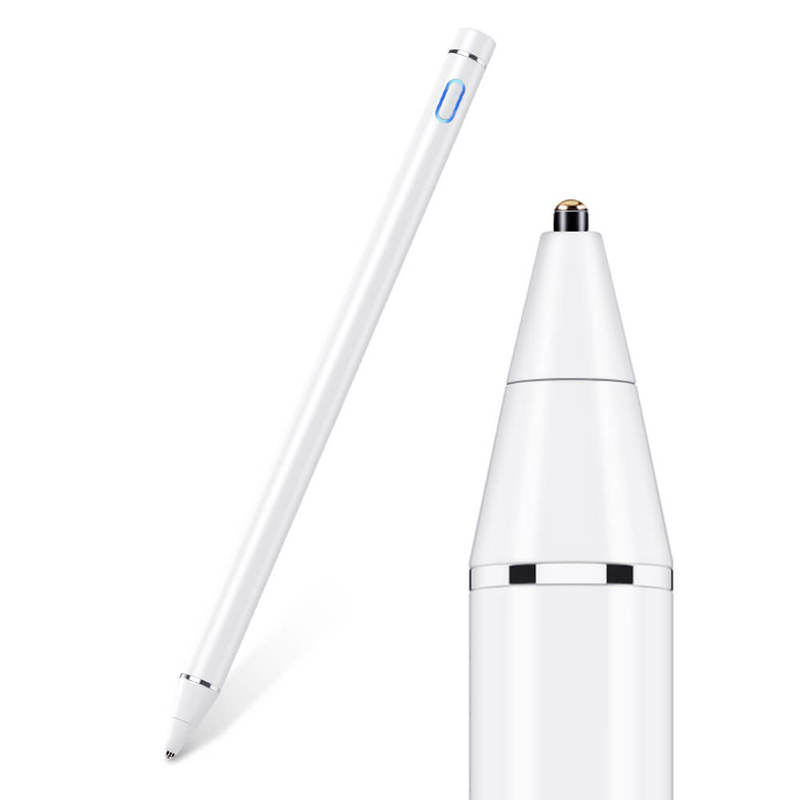 Your digital experience is incomplete without the Digital Stylus Touch screen Device. If you're addicted to technology, and always thirsty to try the latest trends. Then, this Digital Stylus has to be on the top of your next to-buy-list. This iPad accessory has several features. From precision, speed, compatibility, ease-of-use to more than 10 hours of battery life. What else do you need more?
Whether you're a graphic designer, a writer, or simply someone who wants to get the most from each technological invention this product is made for you. When we mention technology we refer to speed, this product is meant to turn your ideas into concrete words or actions in a few seconds. Everything is done by one click! But, that's not all; it is also compatible with most touch screen products from IOS to Android, giving you the chance to use it several times. Additionally, it has an amazing battery life which is able to last more than 10 hours.
Flexible Phone Stand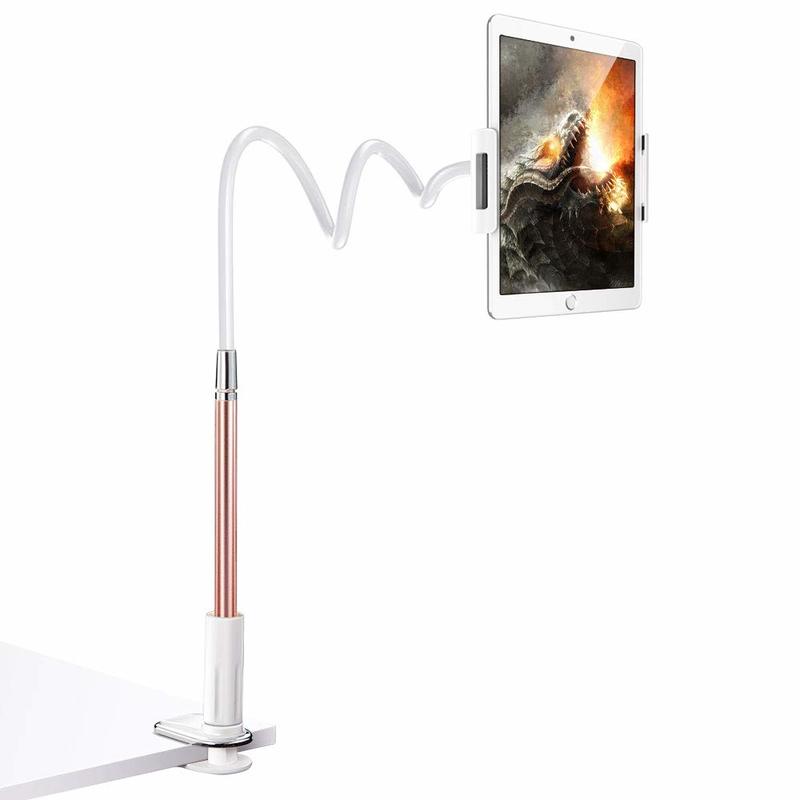 Are you tired of looking for a safe place to put your iPad in while watching your favorite show or while working ? Are you looking for an item that will guarantee you safety and comfort at the same time? Say goodbye to neck and eye aches with this flexible iPad Stand. It is first of all compatible with iPad pro 12.9. Second, it is fully adjustable, so it's up to you to choose a vertical or horizontal direction as it is 360 degrees rotatable, extendable and bendable. Third, it is made with aircraft grade Aluminum guaranteeing you a safe experience. If you want to make your life easier, don't think twice and buy this item.
Fast Charging Bundle (36W PD Wall Charger + 3.3ft/1m MFi USB-C to Lightning PD Charging Cable)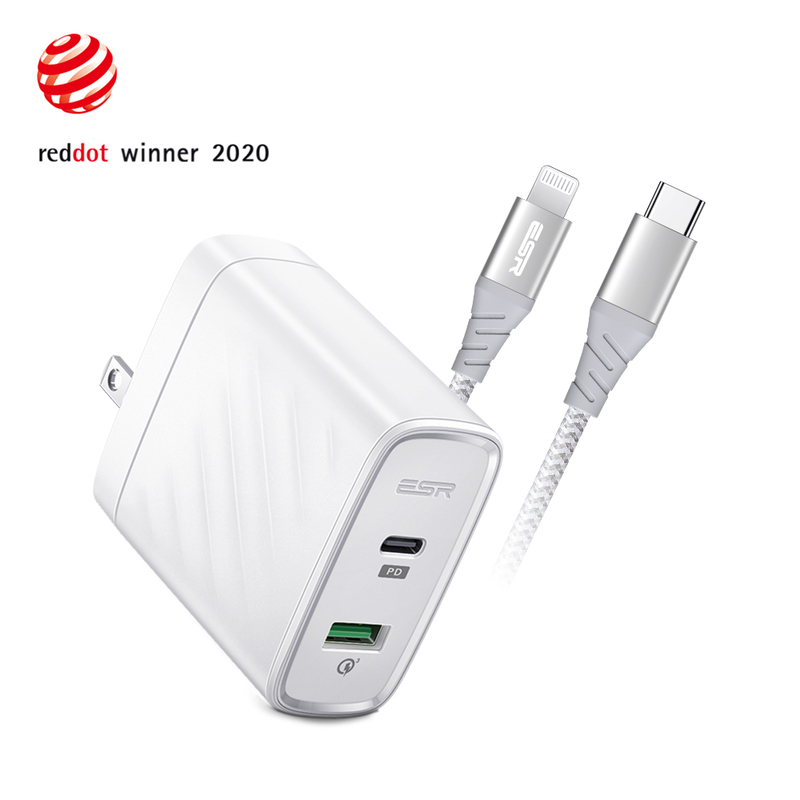 We all know the struggle of going to the office, or school with a fully charged phone or iPad and figuring out at the middle of the day that we don't have enough battery life. It's at this moment we realize how useful a fast charging bundle can be. ESR fast charging bundle is a godsend and we will tell you why. First, It can charge your phone up to 50% in 30 minutes only. Second, it has dual ports, it's a good option if you find yourself stuck and obliged to charge both your phone and iPad. Third, it is built to last which means that it is worth spending your money on, you'll be able to use it over 10,000 times. That's not all, while buying this fast charging bundle you're also getting several advanced safety features such as overheating protection, over-current protection, short-circuit protection.  ''dependable'' as one of the clients mentioned is the right word to describe this accessory. Don't look around aimlessly this product won't let you down, it'll keep its promises.
Dual Driver Bluetooth Earphones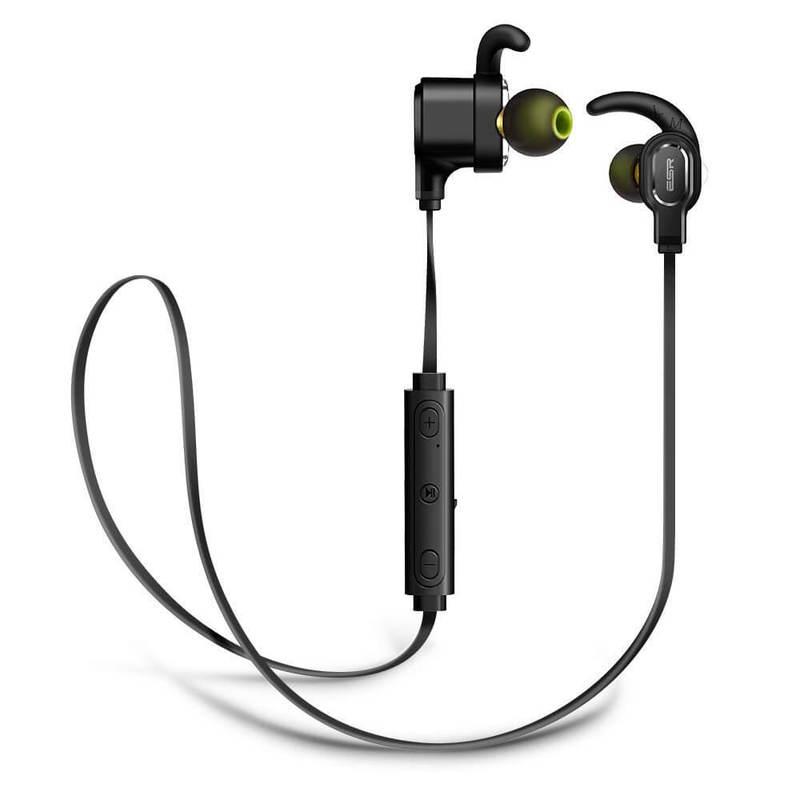 If you bought an iPad Pro 12.9 then I guess that you have spent a lot of money. You'll perhaps think twice before dropping a huge amount of money again to get new airpods. We've found the solution for you! With these Dual Driver Bluetooth Earphones you'll get an unbelievable experience. Thanks to its dual-drivers technology allowing each earpiece to deliver a soft and much more precise bass to the user. It is a must to feel that the symphony and the music we're listening to is diving deeper into our souls because this is after all why most of us listen to music : To refresh and revive our souls. These earphones are a good fit for people who are looking for comfortable and secure options, while doing sports, studying, traveling or being simply in a hurry. Additionally, the strong bluetooth connection is what makes these earphones special and mostly preferred by customers. So what are you waiting for? Get your Dual Driver Bluetooth Earphones and turn on the music!
Pro iPad 12.9 users are actually Pro with the right accessories! Come and get your favorite gadgets for a professional experience.