The second-generation iPhone SE is finally out, and you'll need a screen protector to keep it looking like it does now. Please note that the new iPhone SE is the same size as the iPhone 7 and iPhone 8, so screen protectors made for one of the models should also fit the other models. With that out of the way, here are a few of our favorite iPhone SE screen protectors.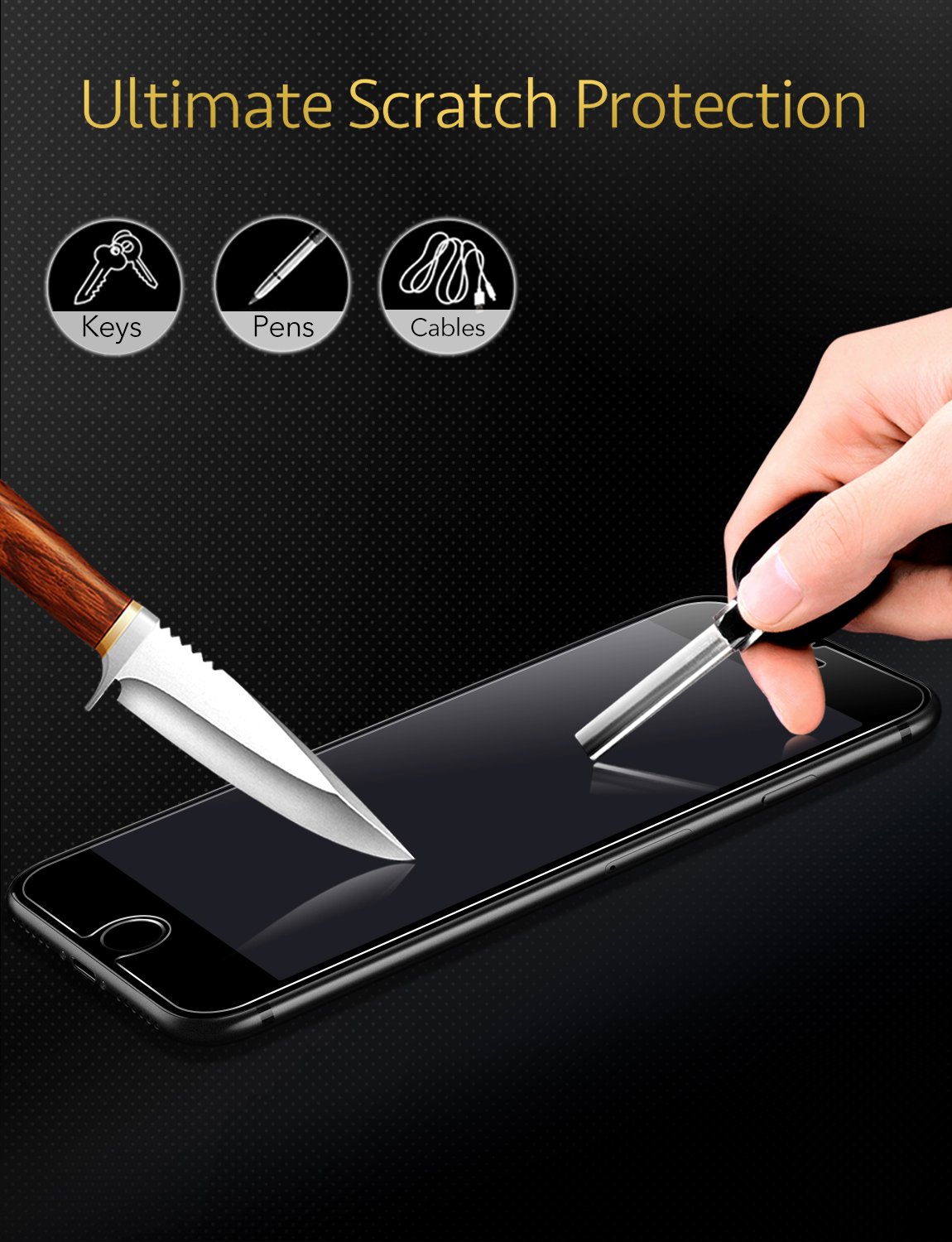 The ESR full-coverage iPhone SE tempered-glass screen protector combines ultra-thin display protection with shock-absorbing technology to fully protect your iPhone SE's screen.
This glass screen protector is easy to put on (without bubbles, too) and is specially designed for the iPhone SE 2020/8/7. While it's tailored to protect your iPhone from scratches, bumps, and daily wear, it won't affect screen sensitivity whatsoever.
The screen protector is also ever-so-slightly smaller than the screen of the iPhone itself, ensuring it won't start to bend at the edges if you're using a case.
Features
Specially-tempered glass screen protector
5X stronger than the average glass protector, able to withstand up to 10 kg of force
9H scratch resistance
Ultra-thin (just 0.33 mm)
Easy installation, no bubbles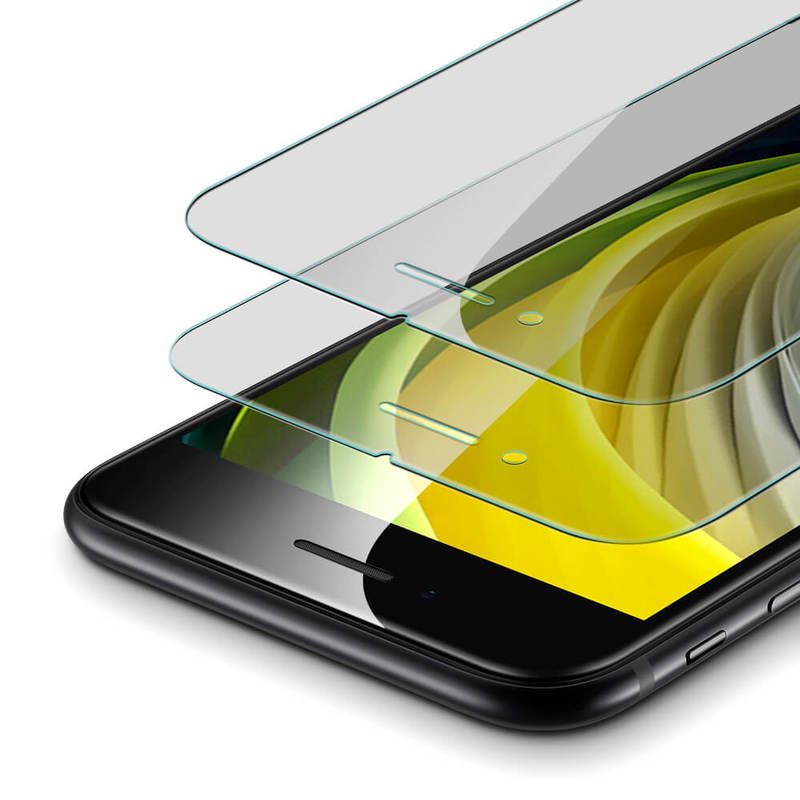 If you're looking for something more than just protection, this iPhone SE tempered-glass screen protector has an added twist: a privacy filter that hides your screen from people viewing it at an angle.
In addition to keeping out prying eyes, this screen protector uses the same tough tempered-glass as ESR's other screen protectors, so it'll protect your screen from drops & scratches.
This iPhone SE tempered-glass screen protector has a special darkening layer on the surface, which makes the screen look black when viewed at a 60° angle or more.
Like the full-coverage screen protector, it has an oleophobic coating that makes things like fingerprints and grease easy to wipe off.
Features
Ultra-thin and ultra-strong tempered glass, suitable for iPhone SE 2020/8/7
5X stronger than the average glass protector, able to withstand up to 10 kg of force
9H scratch resistance
Only 0.33 mm thick.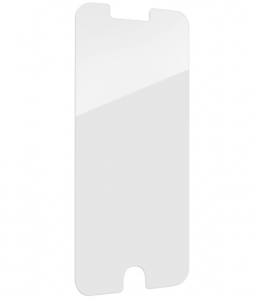 Your phone is basically a bacteria collection device. Every time you touch your phone, you're transferring bacteria from bathrooms, door handles, and more. Luckily, the Glass Elite VisionGuard+ has antimicrobial properties that kill 99.99% of surface bacteria on your screen, built into the glass itself.
The glass used in the Glass Elite undergoes an ion exchange process, which increases the surface tension of the glass and makes it more durable. That makes the Glass Elite one of the strongest screen protectors out there (with a price tag to match).
ClearPrint diffusion treatment basically makes fingerprints disappear. Developed by NBD Nano, the process causes the glass to become incredibly water and oil-repelling.
The reinforced edges on the Glass Elite VisionGuard + protect the corners and vulnerable edges of the screen to prevent cracks caused by bumps & collisions.
Features
Antibacterial technology
VisionGuard protects your eyes
Extremely powerful
This iPhone SE screen protector has undergone extensive testing by the quality assurance company Intertek, ensuring its antimicrobial properties is in compliance with all major global standards.
IonX particles destroys 99.99% of microorganisms on your screen surface, including harmful bacteria and viruses. Most conventional sterilization products contain alcohol or bleach, which may cause severe allergic reactions and are one-time use.
BEAM's antibacterial tempered glass protector provides long-term protection and is harmless to both humans and animals. The Beam tempered-glass screen protector is made of high-quality glass from Japan, ensuring high transparency, durability, fingerprint-resistance, and shock protection.
It's also 3X stronger than the average glass screen protector, and is easy to install.
Features
Anti-microbial IonX particles
Easy to install
Fingerprint-resistant
Ultra-strong
Final Words
Here you have 4 of the best iPhone SE tempered-glass screen protectors. With one of these on your new iPhone SE, it'll be ready for whatever's to come.